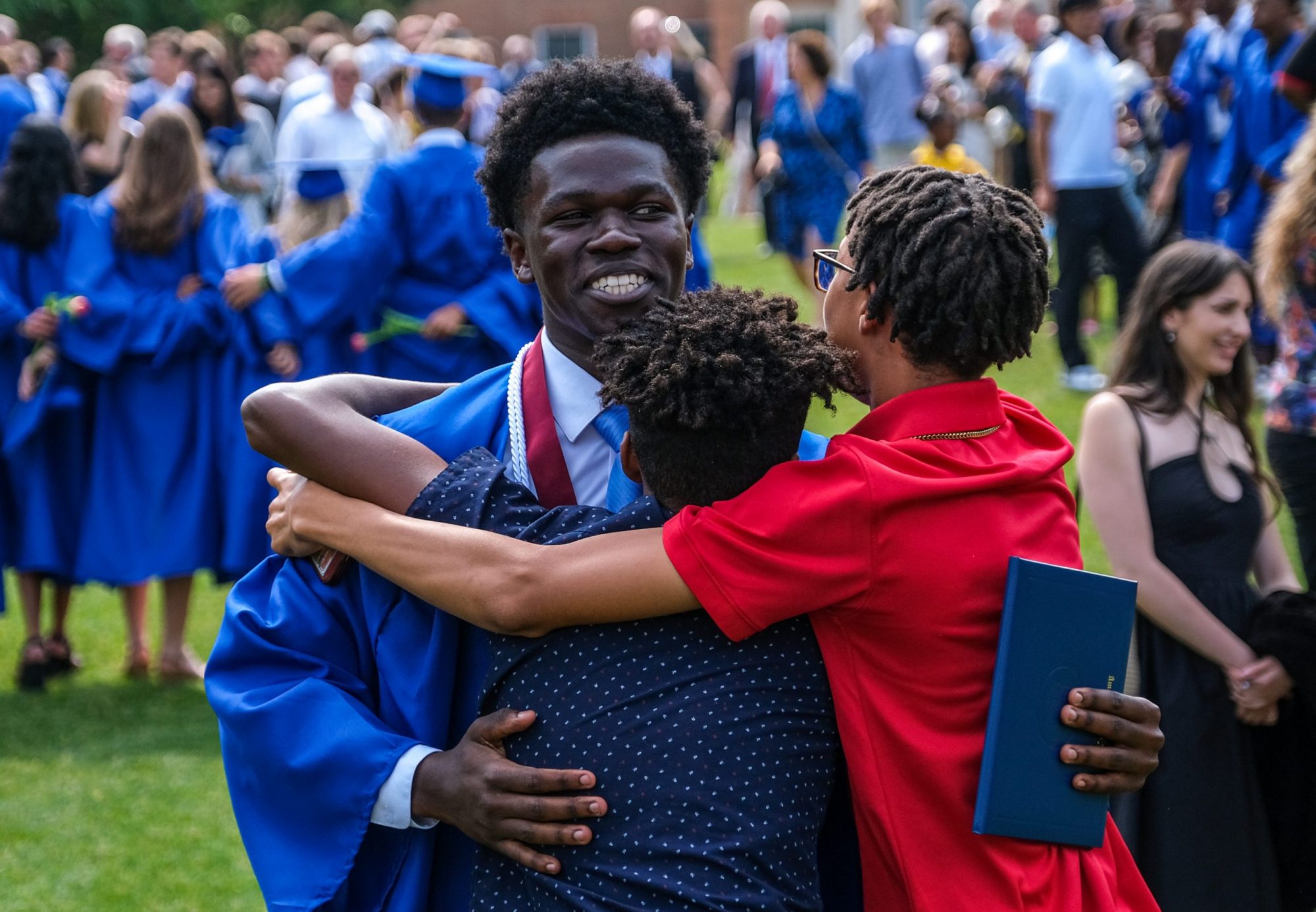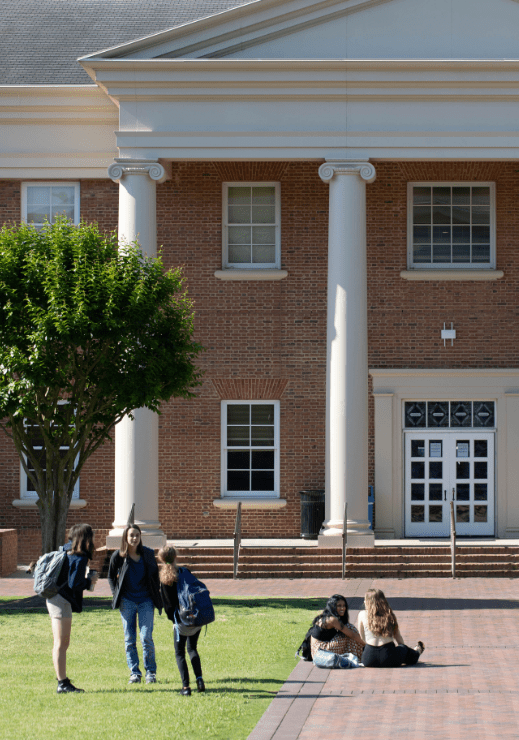 Our Chargers
Our students represent a wide range of talents and interests, a diverse range of racial, ethnic, religious, and socioeconomic backgrounds. What do they have in common?  A shared commitment to discovery, innovation, collaboration, and excellence. To embracing curiosity. To exploring the burning questions that keep you up at night. To thinking critically and independently. And to making an impact.
Sound familiar? Want to learn more? Read on and then drop us an inquiry for more information.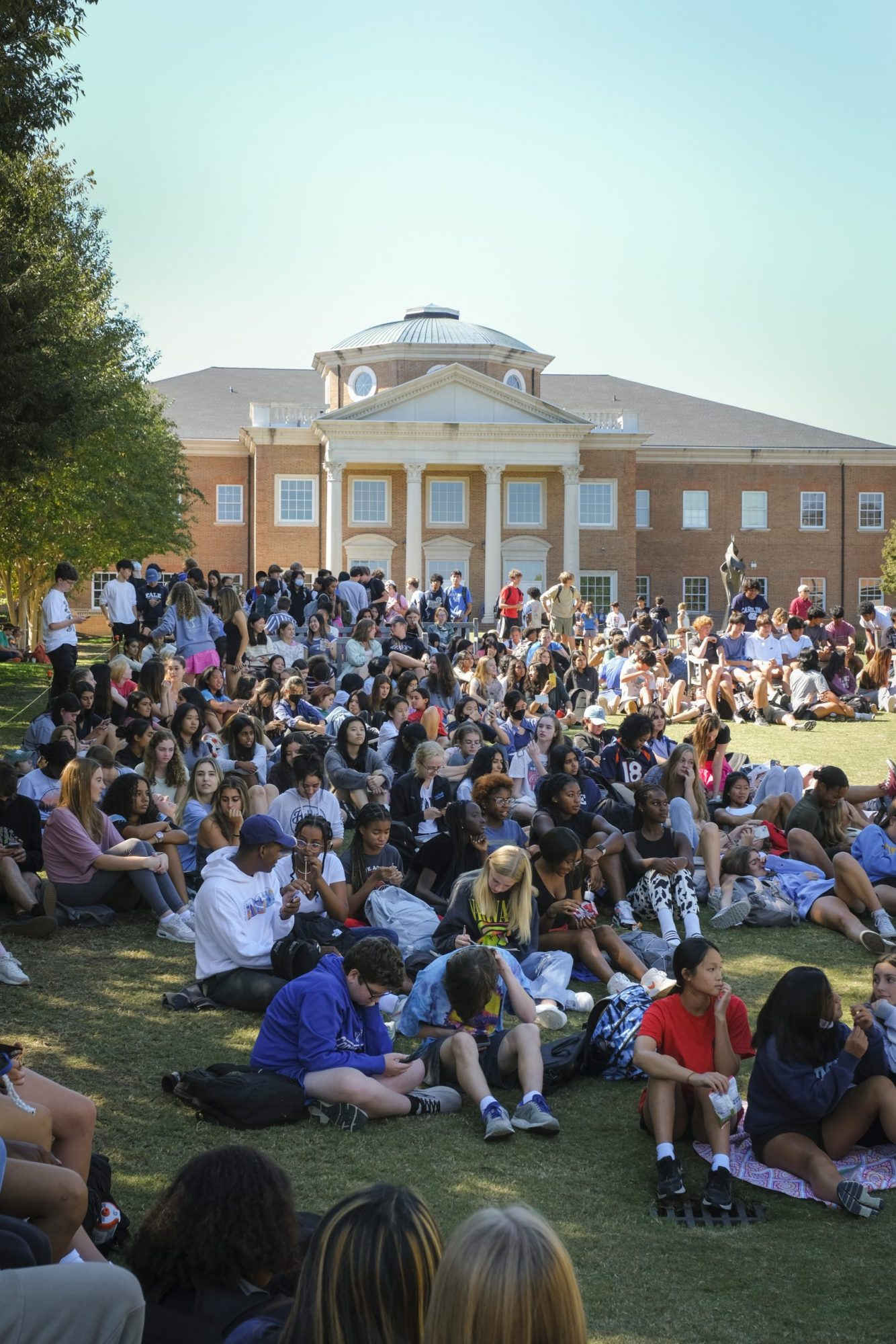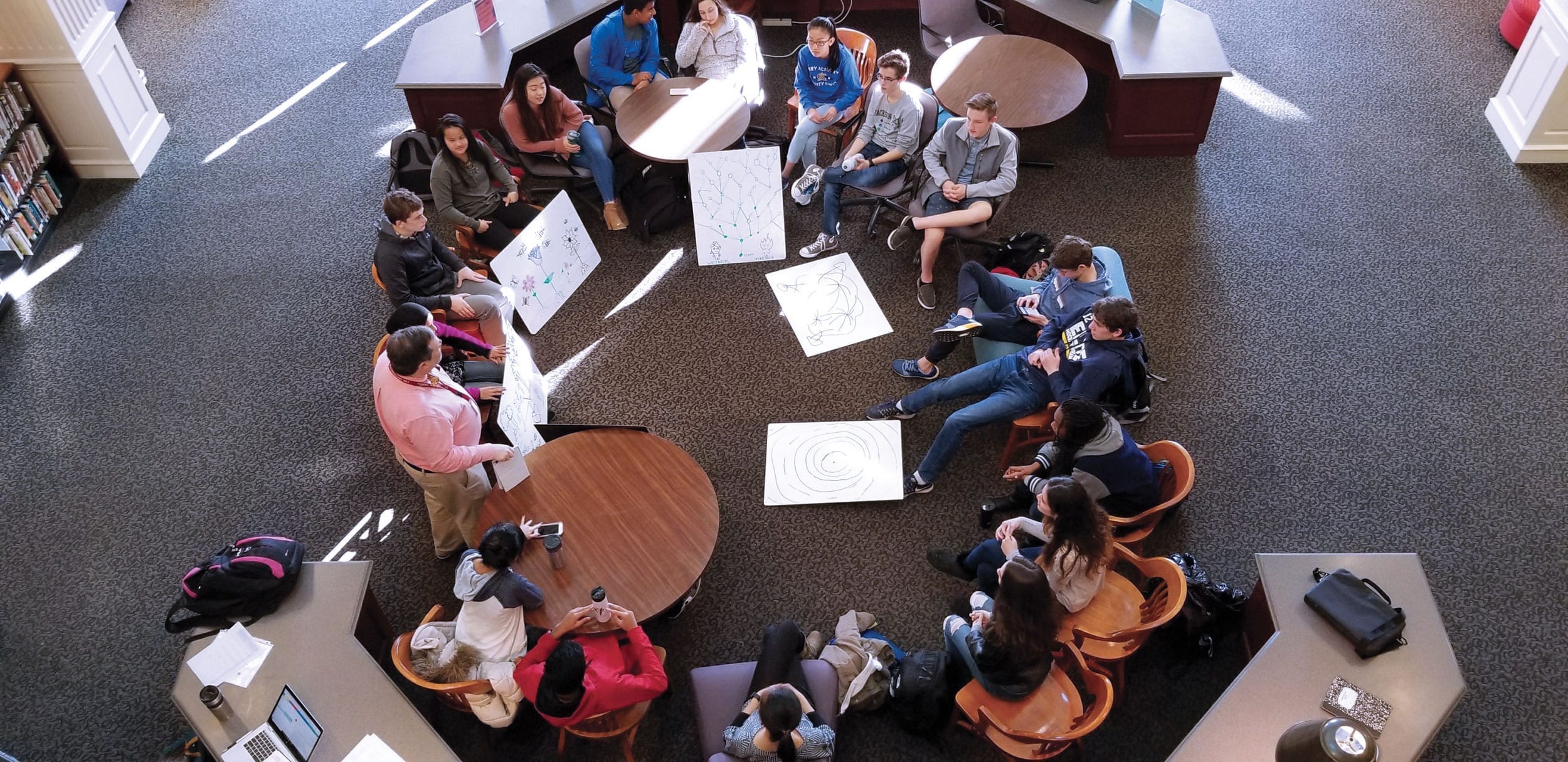 CA Within Reach
Affordability and Flexibility
At CA, we believe that education is an investment in the future. That the opportunity to learn should be available for all qualified students, regardless of their finances. We're committed to providing affordability and flexibility to our community, bringing the CA experience within reach for every family.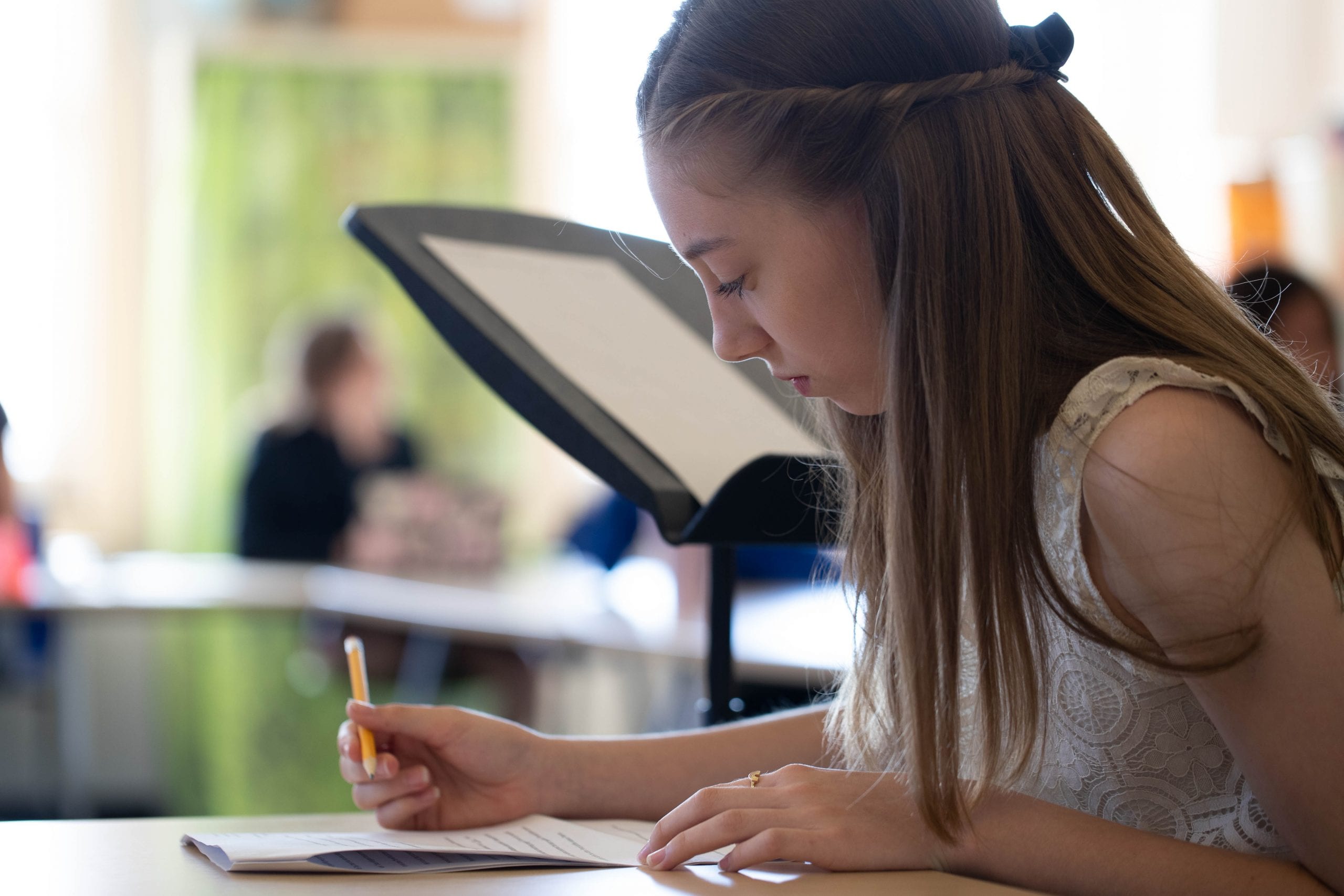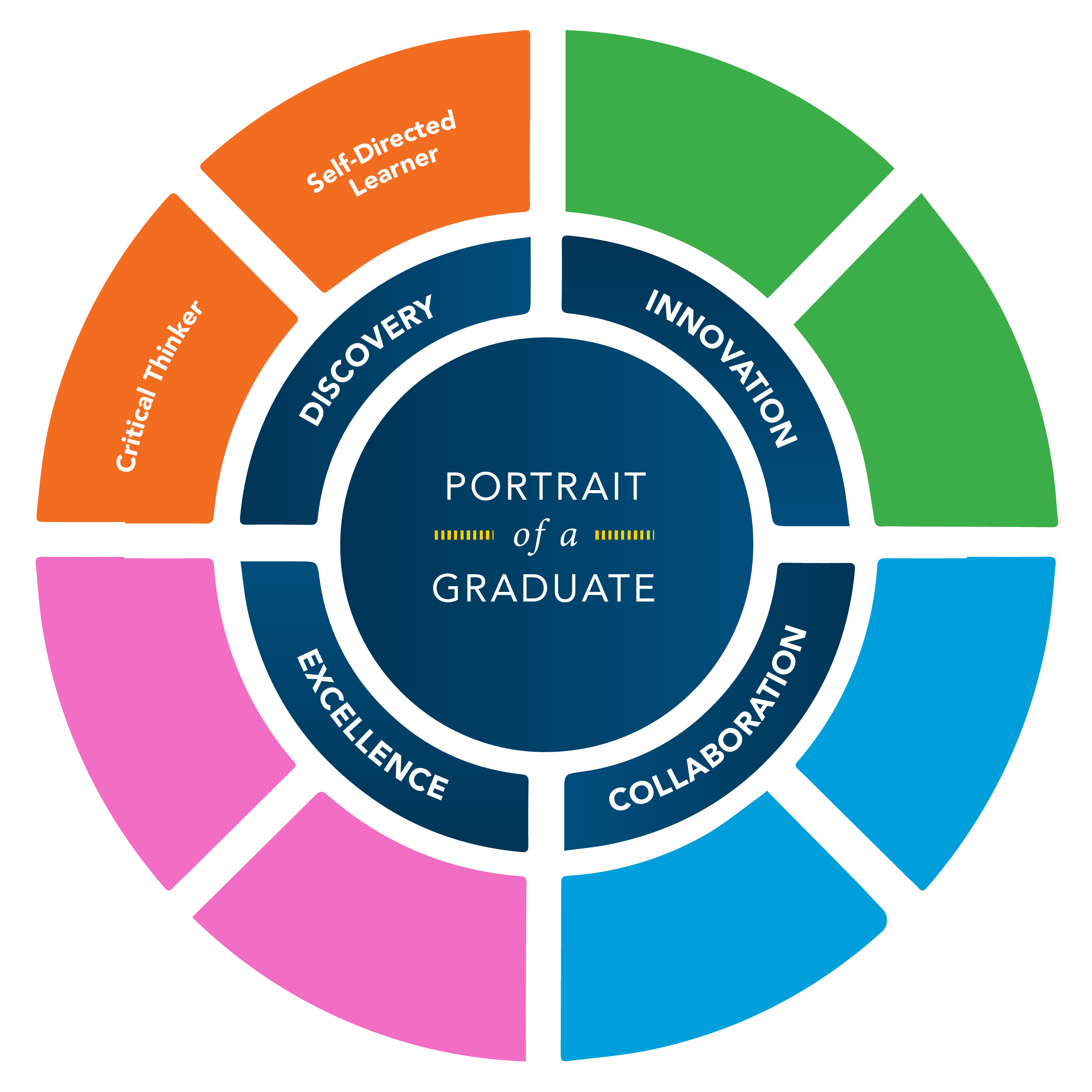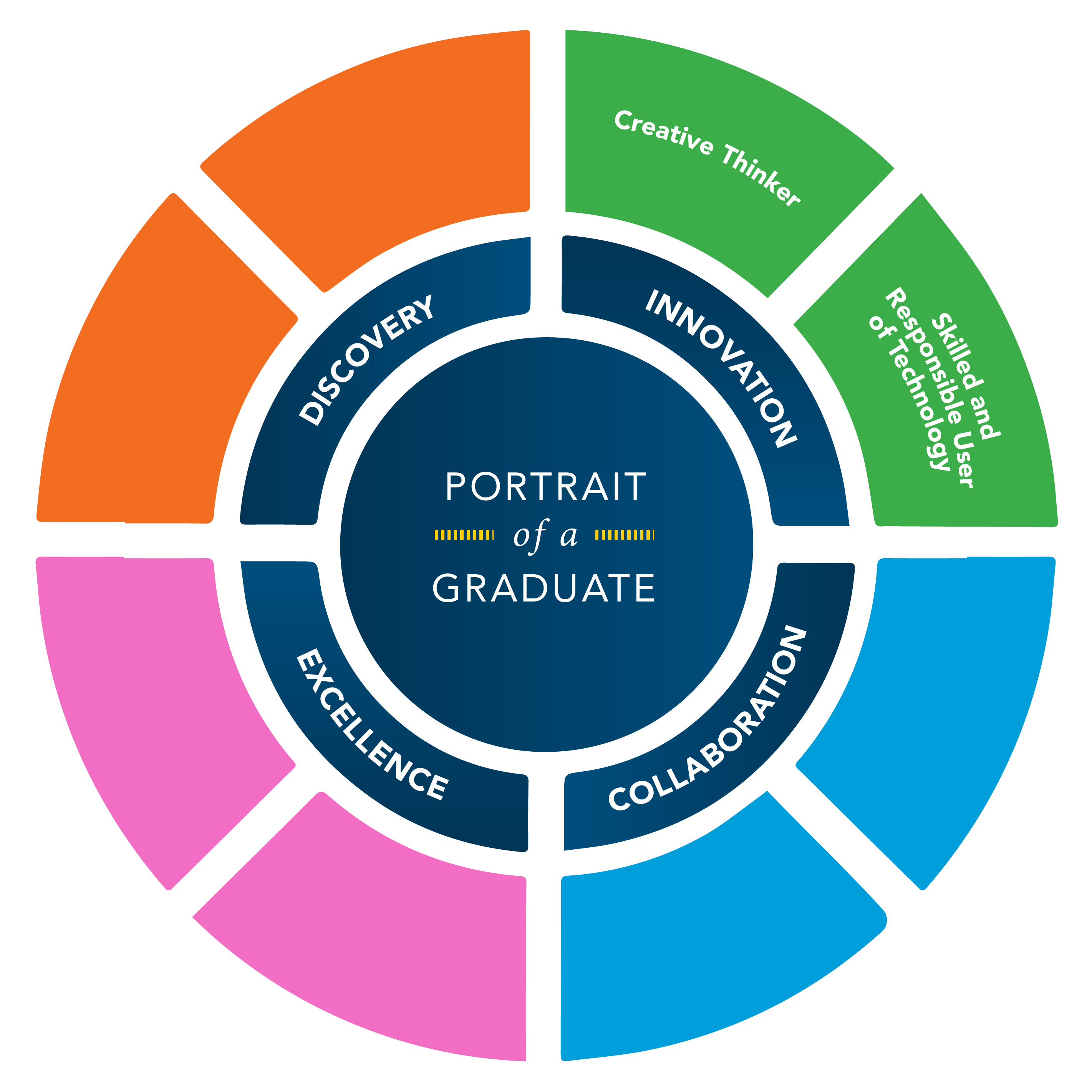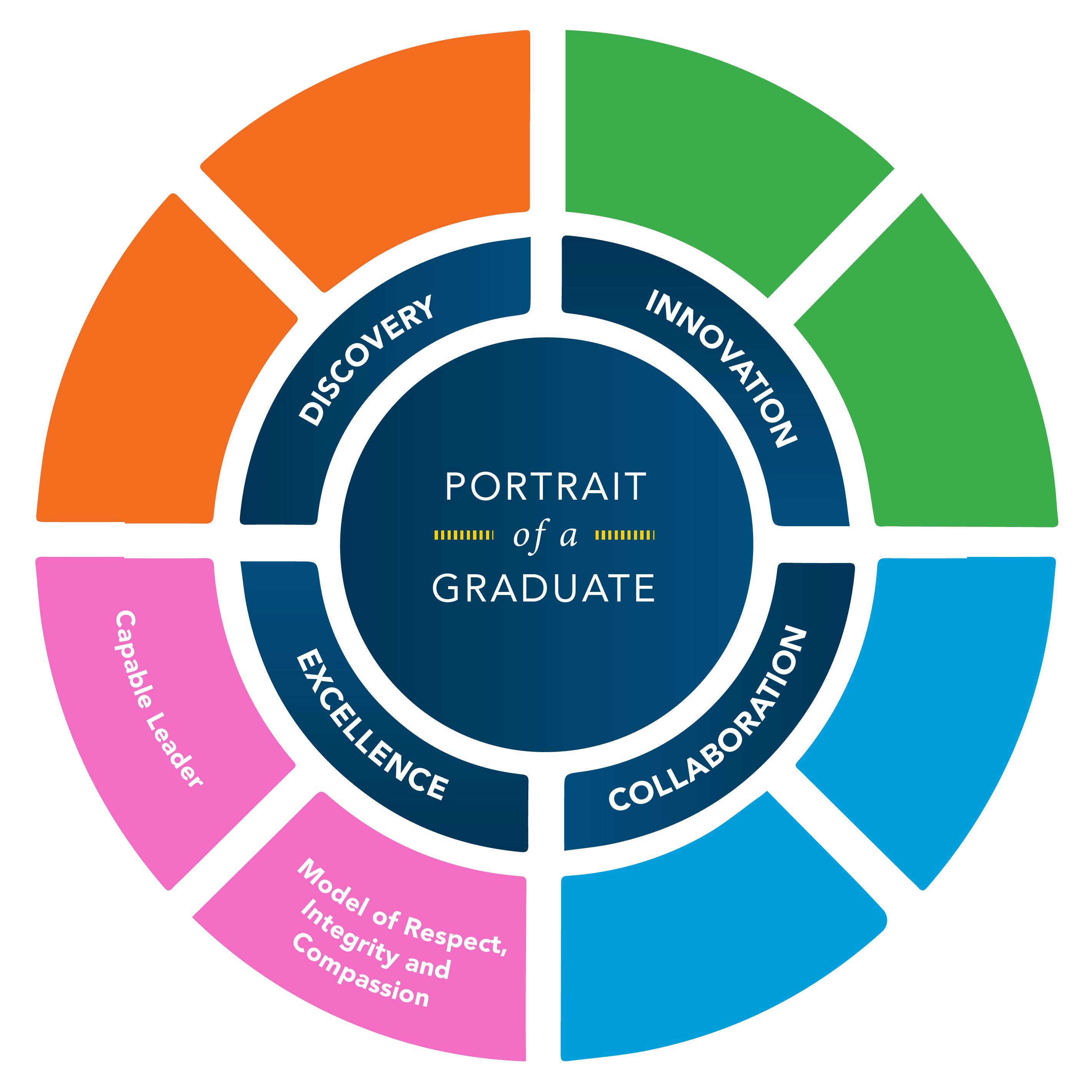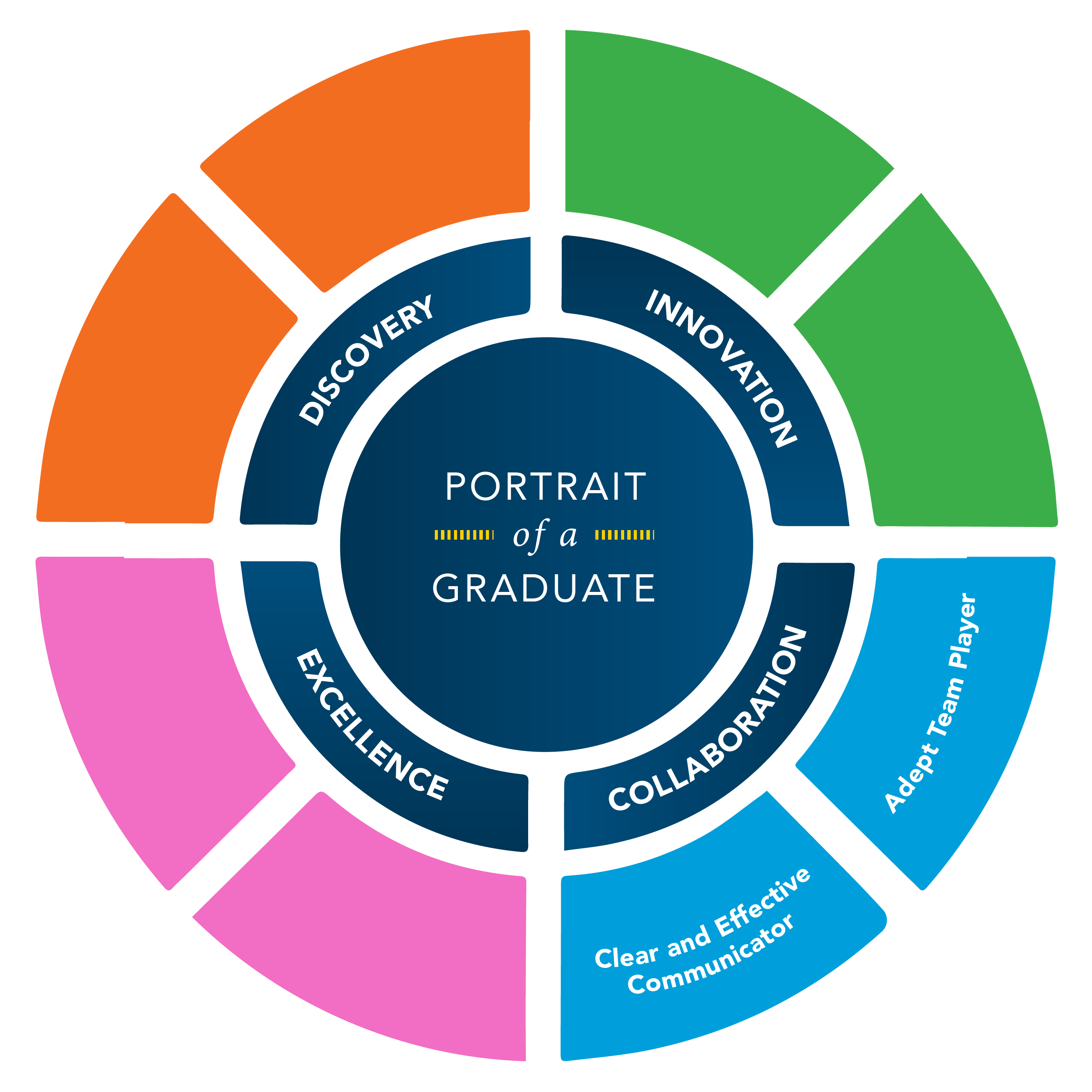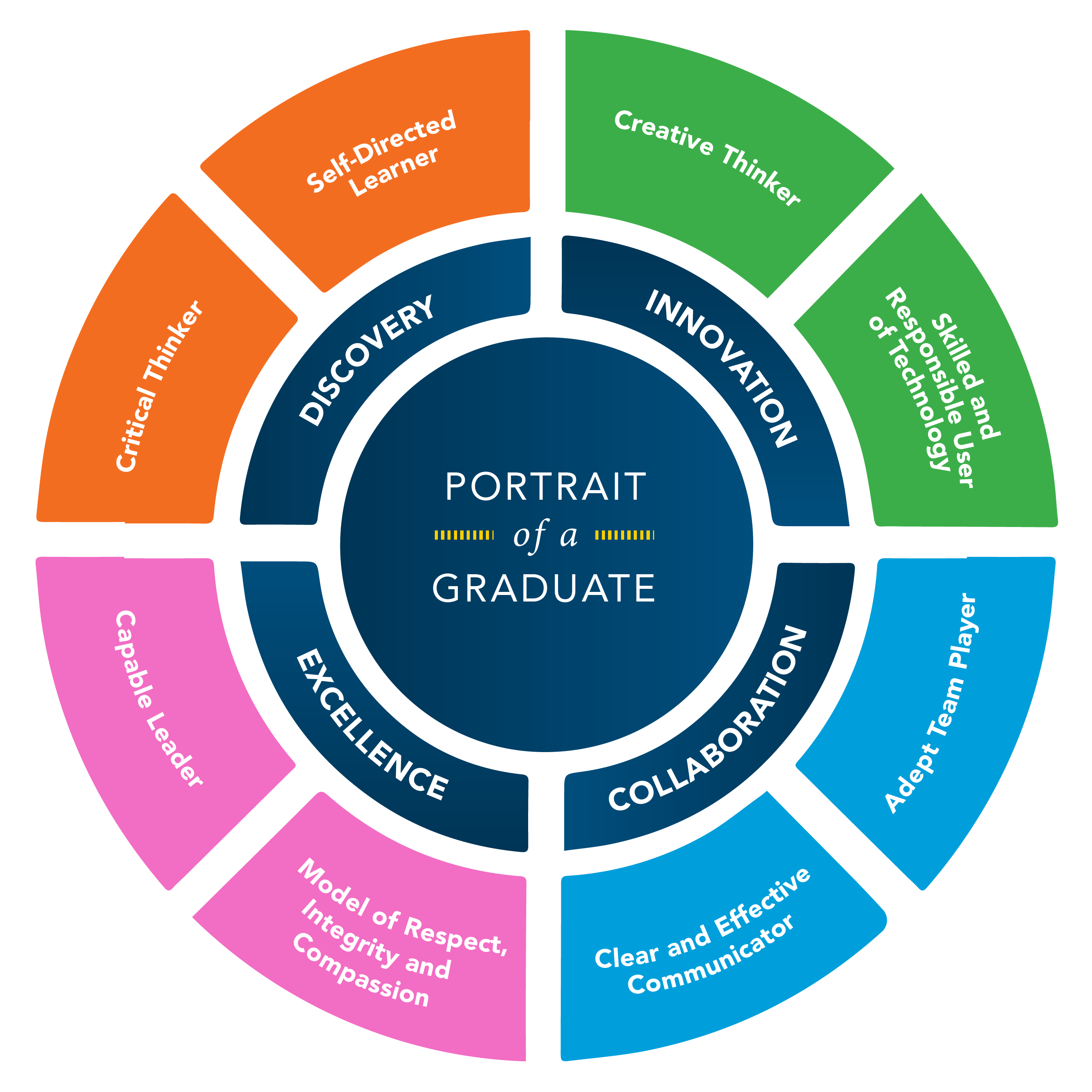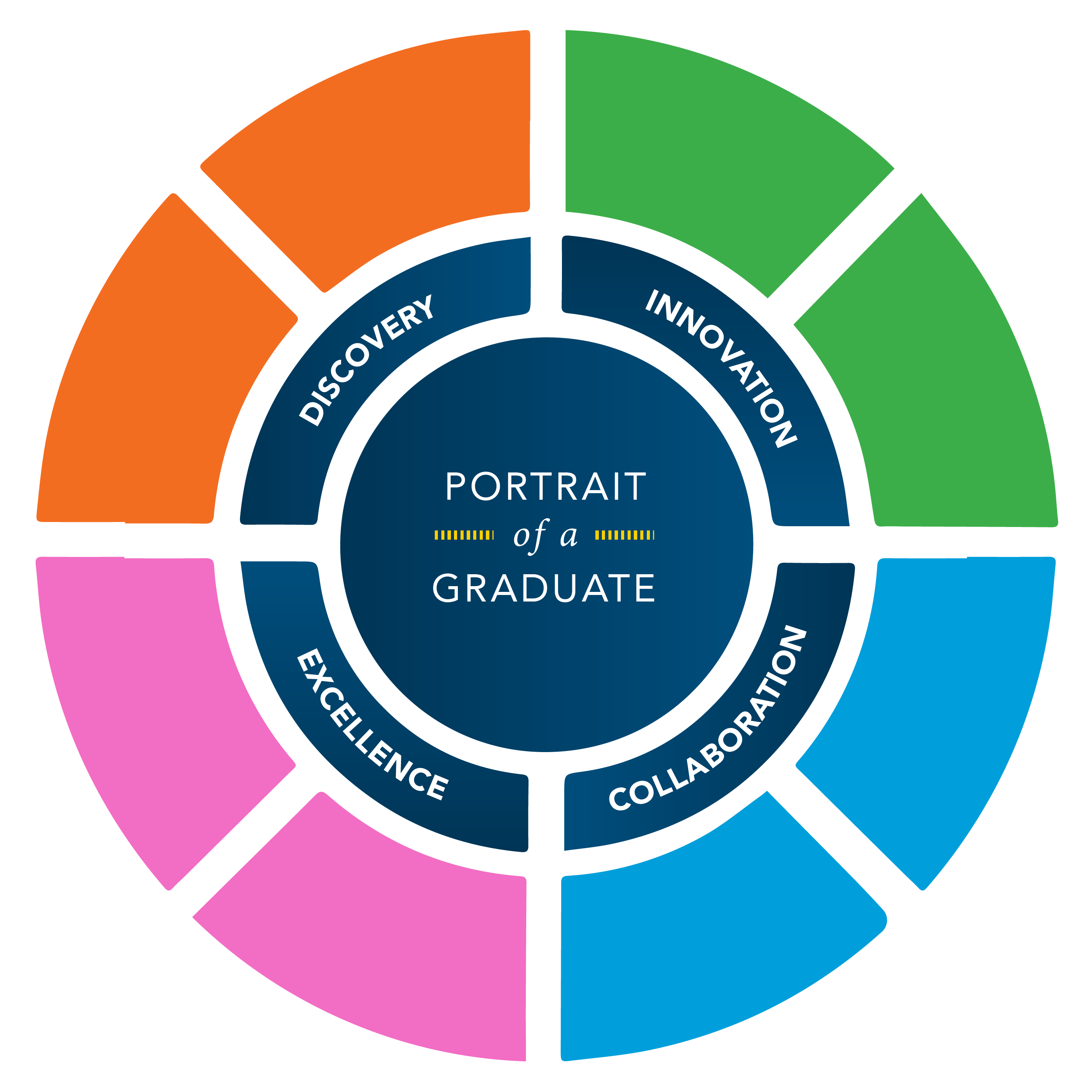 Hover to explore
Portrait of a Graduate
CA students graduate as bold, self-directed, lifelong learners that are exceptional creative and critical thinkers, adept team players, and compassionate and respectful leaders of integrity. What does that look like? Explore our interactive graphic to learn more.
DISCOVERY
Critical Thinker
Uses various types of reasoning as appropriate to the situation
Gathers, analyzes, and evaluates evidence, arguments, claims, and beliefs
Considers major alternative points of view
Recognizes how parts of a whole interact to produce overall outcomes in complex situations
Synthesizes information and makes connections within and across disciplines
Interprets information and draws conclusions based on the best analysis
Reflects critically on his or her own learning experiences and processes
Self-Directed Learner
Demonstrates intellectual curiosity and a commitment to learning as a lifelong process
Develops self-awareness as a learner and adapts his or her learning strategies
accordingly
Plans, prioritizes, and manages efficiently to achieve the goals of specific projects or problems
Seeks out opportunities to apply newly acquired knowledge and skills to further his or her understanding
Takes deliberate and intelligent risks and learns from the outcome
INNOVATION
Creative Thinker
Employs a range of strategies and techniques to generate and develop new ideas
Transfers Knowledge and skills with ease to unfamiliar situations
Considers new and diverse perspectives and incorporates group input and feedback
Identifies and asks significant questions that lead to better understanding
Acts on creative ideas to make tangible and useful contributions to projects or problems
Demonstrates perseverance and passion and views setbacks as opportunities to learn
Skilled and Responsible User of Technology
Employs digital technology, communication networks, and electronic resources to access, manage, evaluate, and integrate information from a variety of sources, including multilingual sources
Understands and practices the ethical use of technology
Selects and utilizes the most appropriate media and formats to convey information and ideas effectively to diverse audiences
Harnesses technology to increase productivity and support problem-solving and decision-making
Recognizes the need to balance the use of technology with time "unplugged"
COLLABORATION
Adept team Player
Cooperates effectively with others to generate knowledge and understanding, solve problems, and produce creative works
Contributes actively and assumes shared responsibility for collaborative work
Values the individual contributions made by each team member
Responds with an open mind to different ideas and values
Demonstrates a willingness to make necessary compromises to accomplish a common goal
Recognizes the benefits of both giving help to and receiving help from peers as a means of furthering understanding
Clear and Effective Communicator
Articulates thoughts and ideas appropriately using oral, written, graphic, and nonverbal communication skills
Listens carefully to identify underlying emotions, attitudes, and intentions and decipher meaning
Asks questions to clarify assumptions and gain deeper understanding
Interacts appropriately and respectfully in diverse environments, including multilingual settings
EXCELLENCE
Model of Respect, Integrity, and Compassion
Understands and appreciates similarities and differences between the customs, values, and beliefs of their own cultures and the cultures of others
Takes responsibility as a global citizen and acts with the interests of the local and world community in mind
Demonstrates empathy and generosity and promotes equity and social justice
Functions as responsible steward of both his or her immediate surroundings and the larger environment
Serves as positive role model by striving to do his or her best at all times
Capable Leader
Is motivated to serve without need of recognition
Sees the gap between the present and the possible and acts as a catalyst for positive change
Uses interpersonal and problem-solving skills to influence and guide others
Seeks out and takes advantage of the strengths of others to accomplish common goals
Exercises power and influence in an ethical and responsible manner
Stands by his or her convictions in the face of obstacles
Recognizes and creates opportunities for inspiration
How to Apply
How to Apply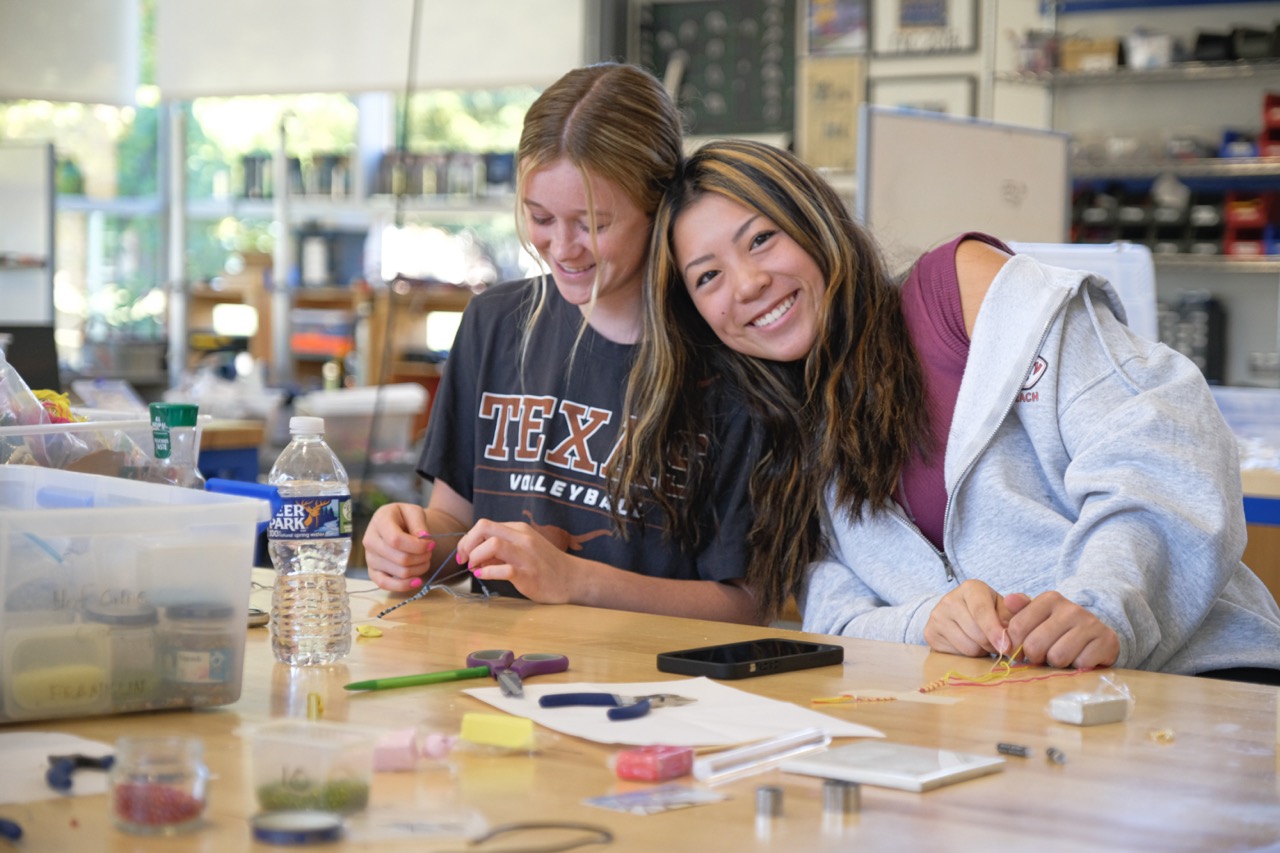 1
Step 1
Complete Pre-application
Register your family in our admissions system by sharing some basic information. Within one business day, you will receive an email with a link to your application portal. You're ready to get started!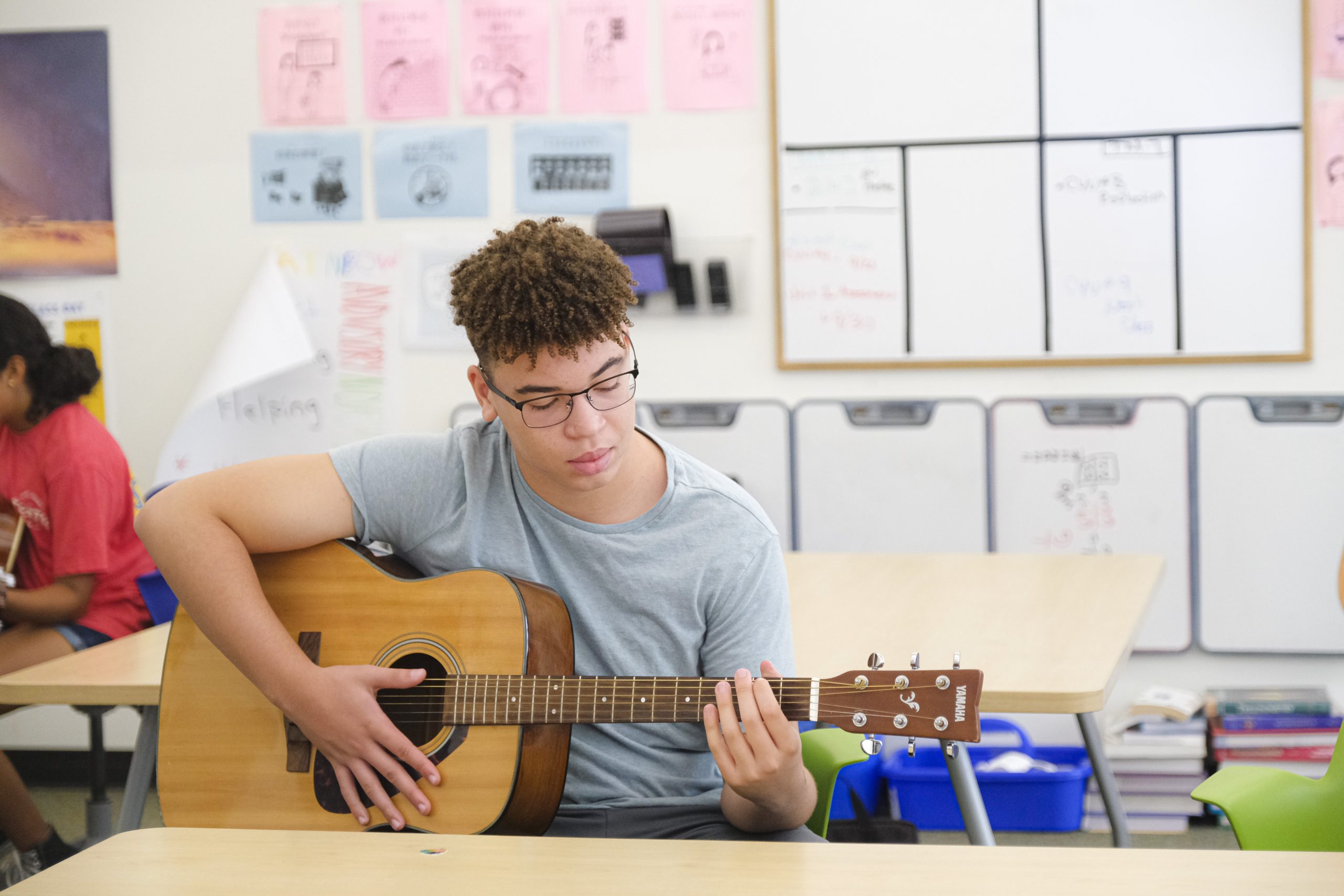 2
Step 2
Complete Application Forms
Help us get to know you with more detailed information, including your parent and student statements. Optionally, you may also choose to submit your separate financial aid application through FACTS.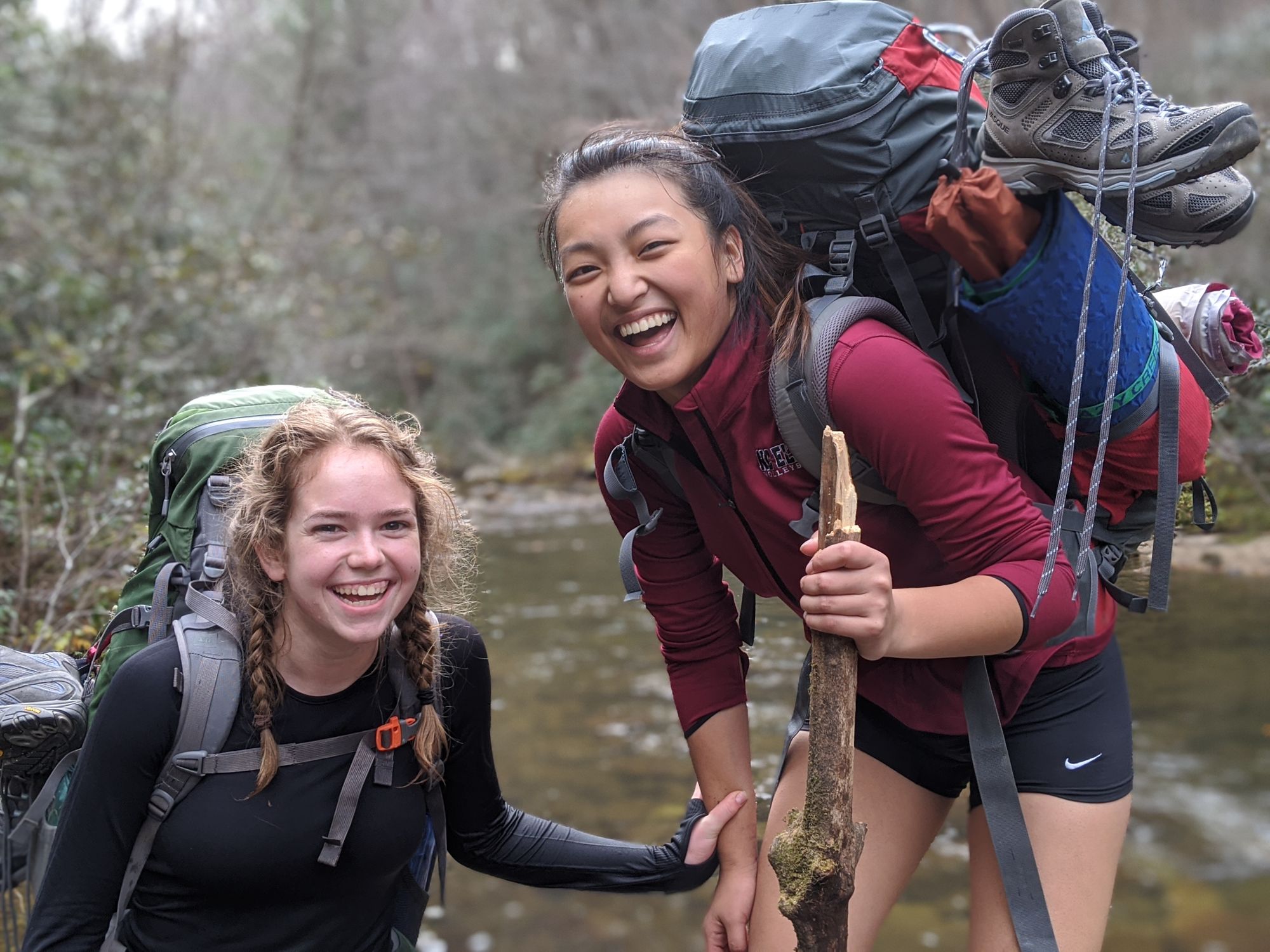 3
Step 3
Schedule Visit and Interview
Get the scoop on what it's really like to be a Charger by spending the day shadowing a current student. Afterwards, you'll meet with our team and participate in a group interview so we can get to know you better.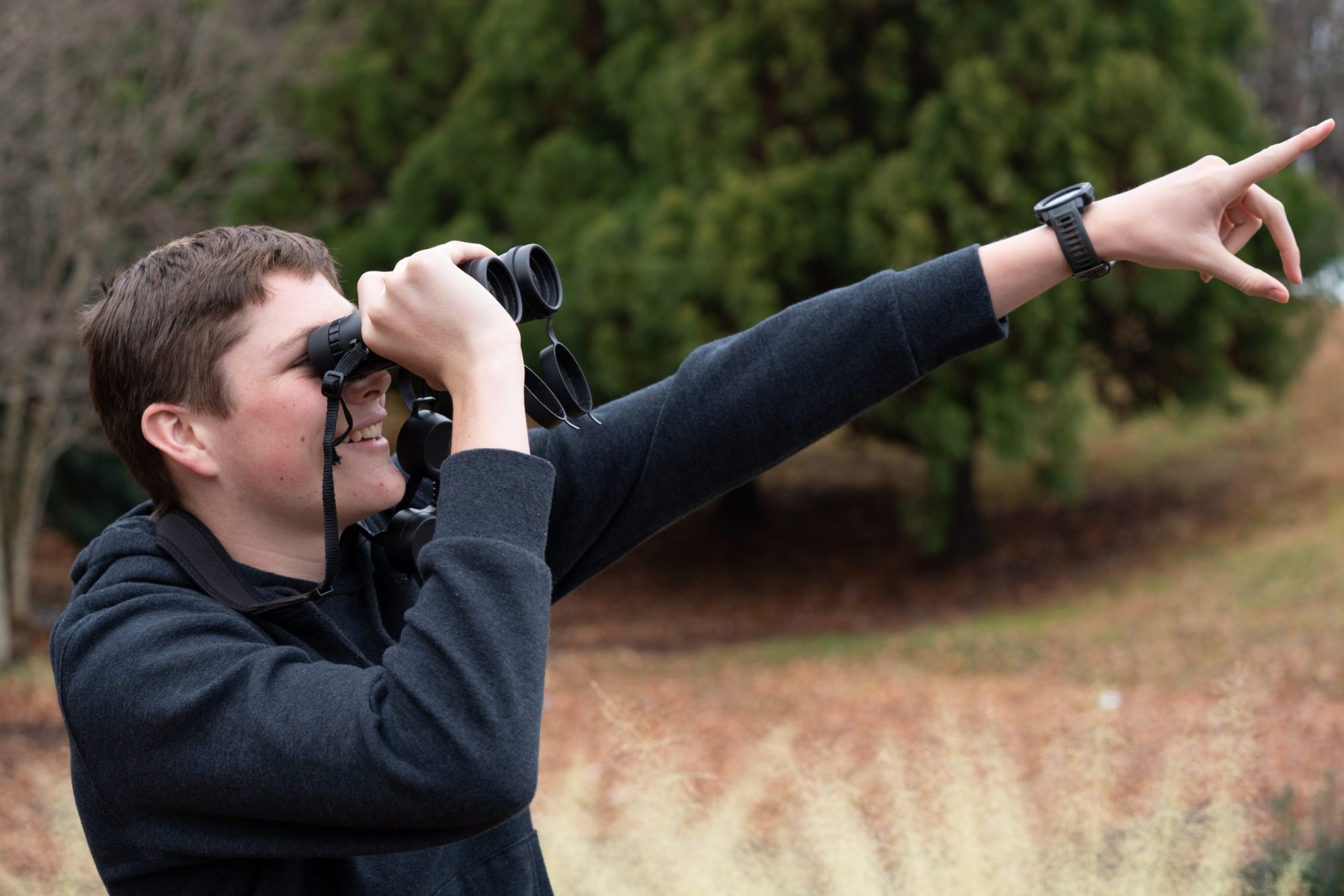 4
Step 4
Schedule Testing
All applicants are required to take the Independent School Entrance Exam (ISEE) or the Secondary School Admissions Test (SSAT).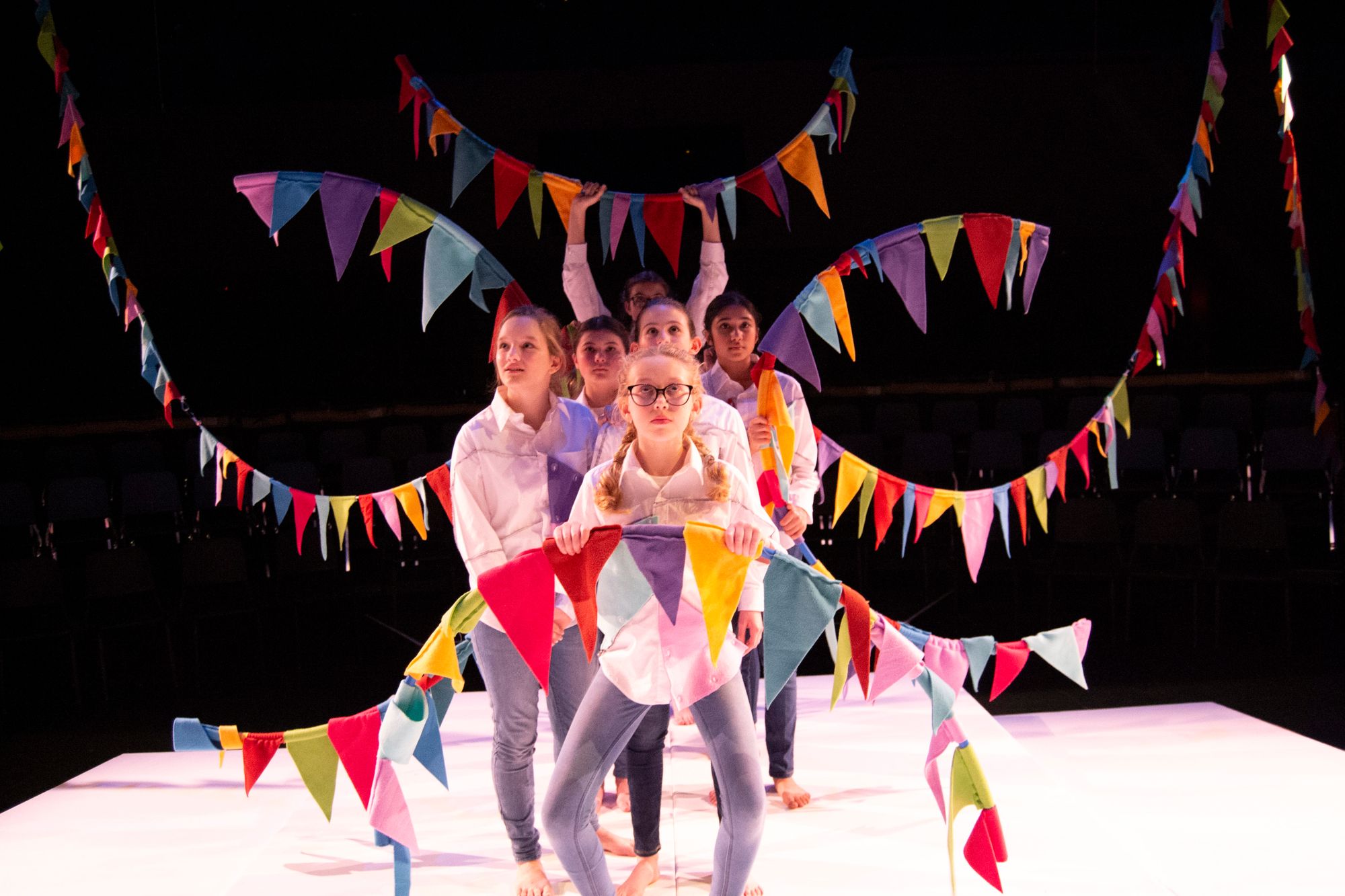 5
Step 5
Submit Supporting Documents
Send us your recommendations and transcripts (and submit an optional video statement, if you choose) to complete the process. Whew! You're done.
Meet Your Admissions Team
We get it! Choosing where you will go to school is one of the most important decisions you will make as a family. We're here to help—to make your decision as easy and painless as possible.

Our dedicated Admissions Team has a knack for spotting future Chargers. And they are at the ready to demystify the application process, answer your specific questions, and arm you with the information you need to determine if CA is the right fit for you and your family. We can't wait to hear from you.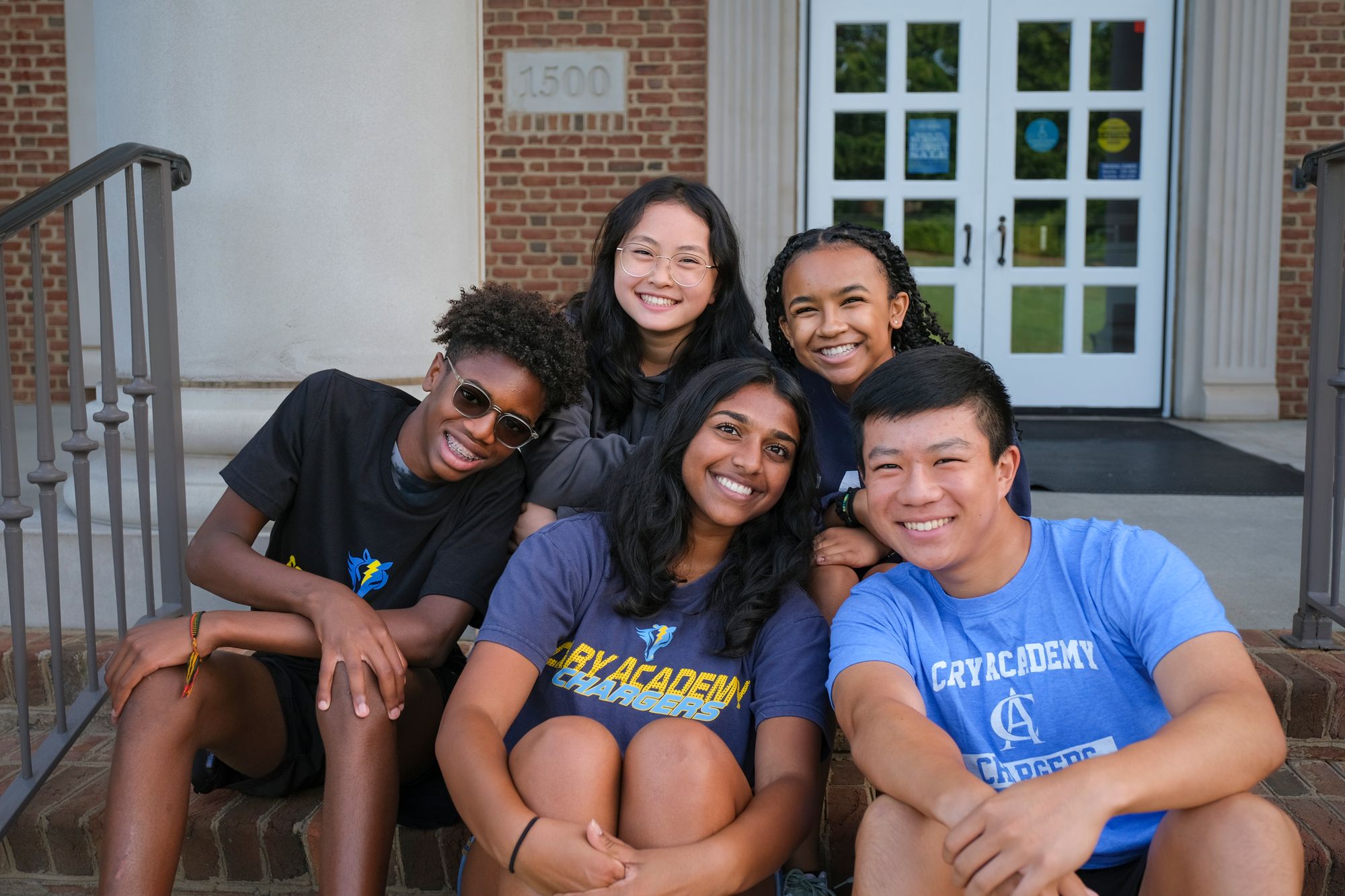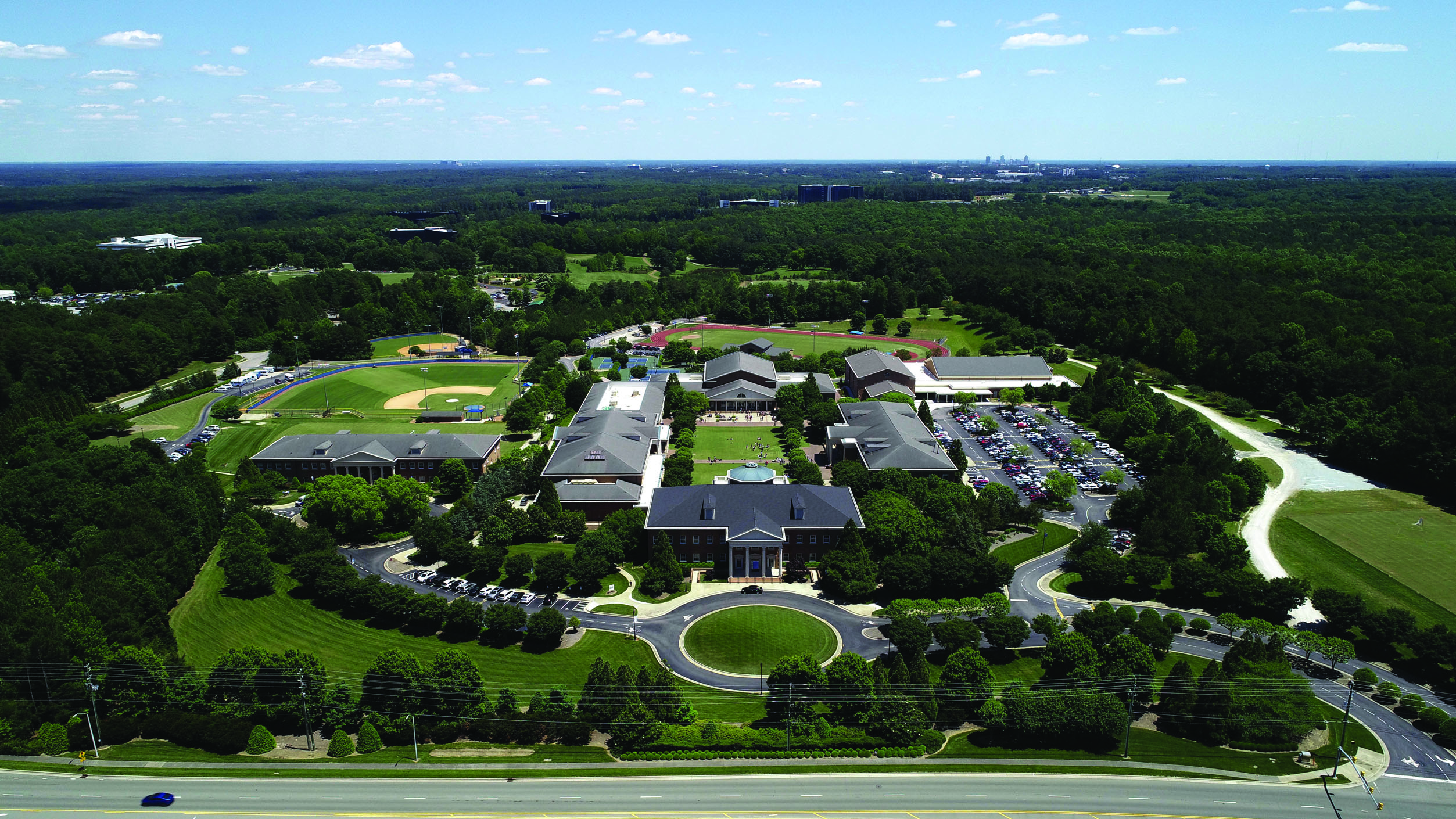 Student and Parent Ambassador Program
Want an insider's scoop on what the CA is really like? Our parents and students are our very best ambassadors. And they love to share their unique perspectives and experiences with prospective families.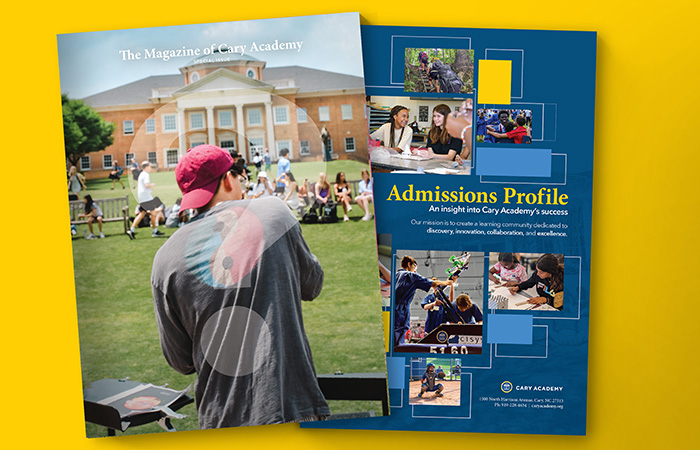 View our admissions materials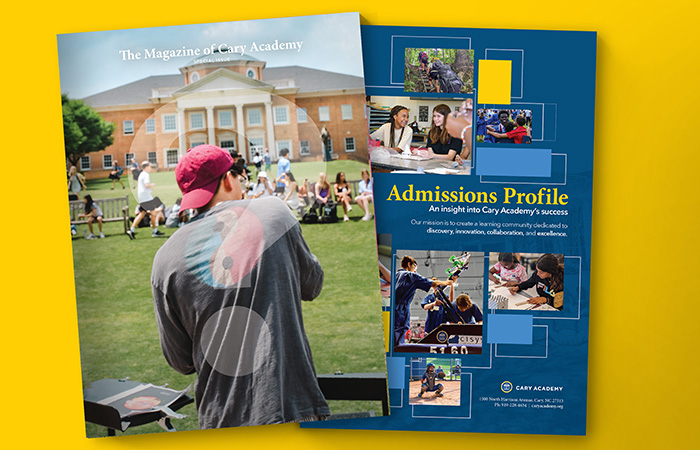 Our Campus
Conveniently located in Cary, North Carolina—between Raleigh and Durham—our campus offers 66 beautiful acres for your inquisitive mind to roam. Our well-equipped classrooms and open learning spaces are primed for innovation, featuring flexible furnishings and technology that facilitate collaboration and discovery.

Highlights include a state-of-the-art video production facility, a well-appointed makerspace with 3D printers, a multimedia discovery studio, a 15,000 square foot athletics complex, a 500-seat theater, a world-class 22,000 square foot Center for Math and Science, a full-service community café, and a hammock hangout (BYOH).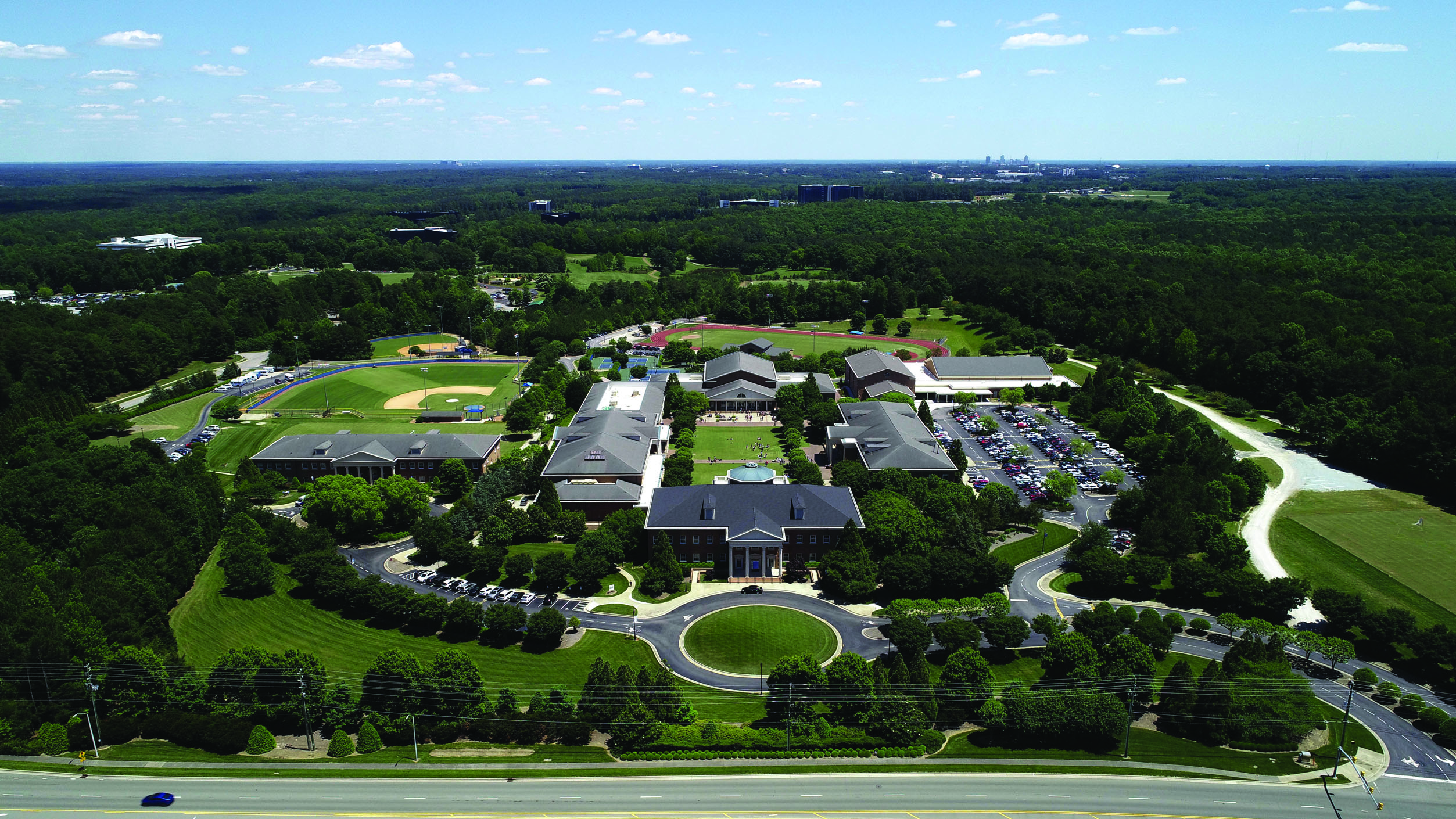 Japanese Garden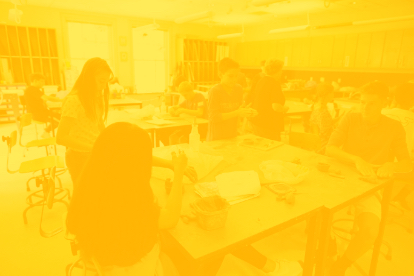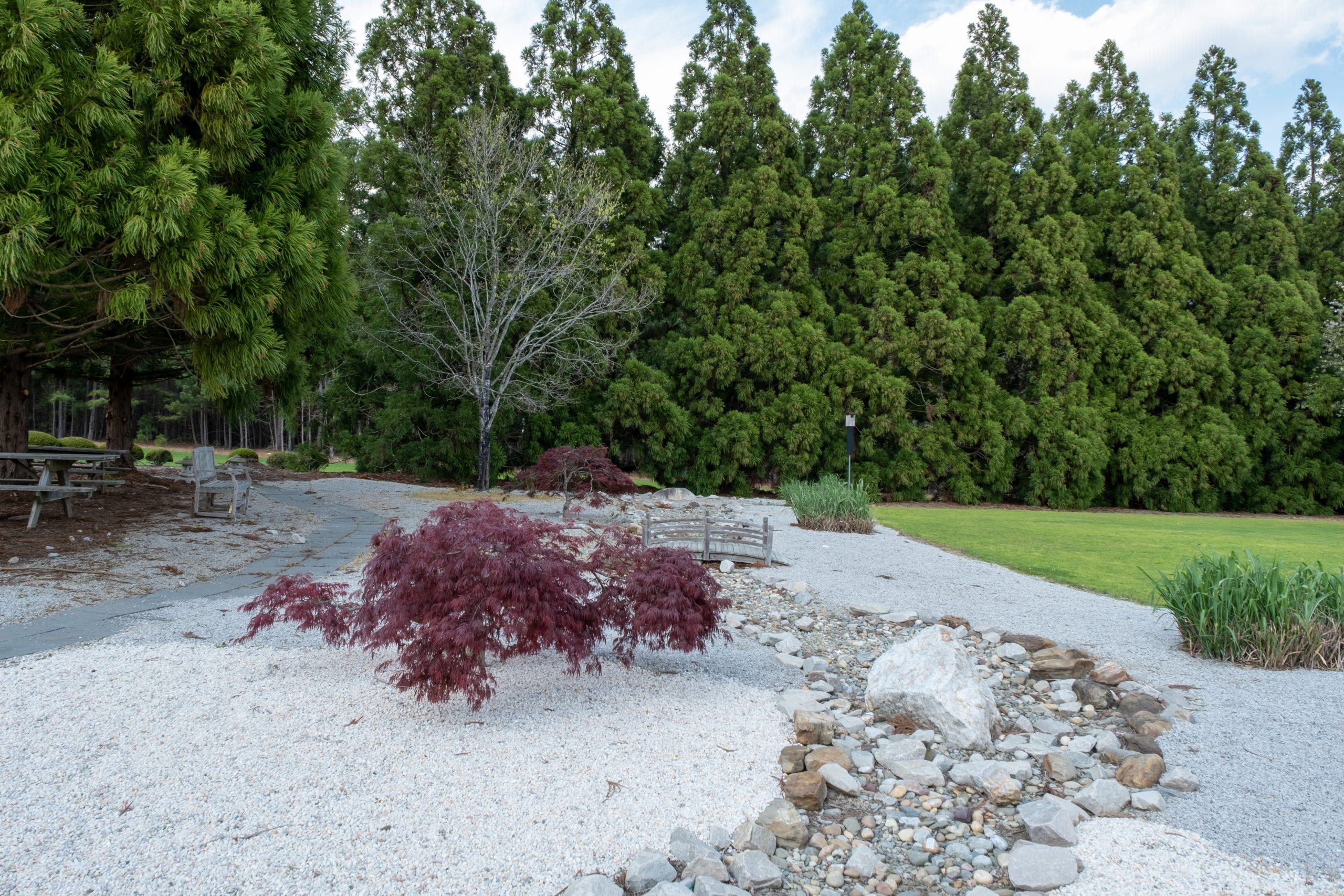 Just past the Middle School, a hidden gem. Our Japanese garden offers a lovely and quiet spot for reflection.
Middle School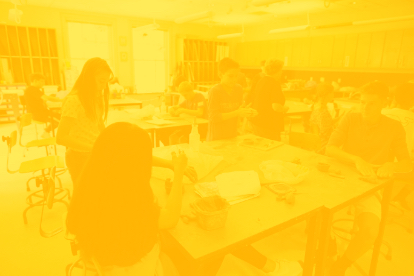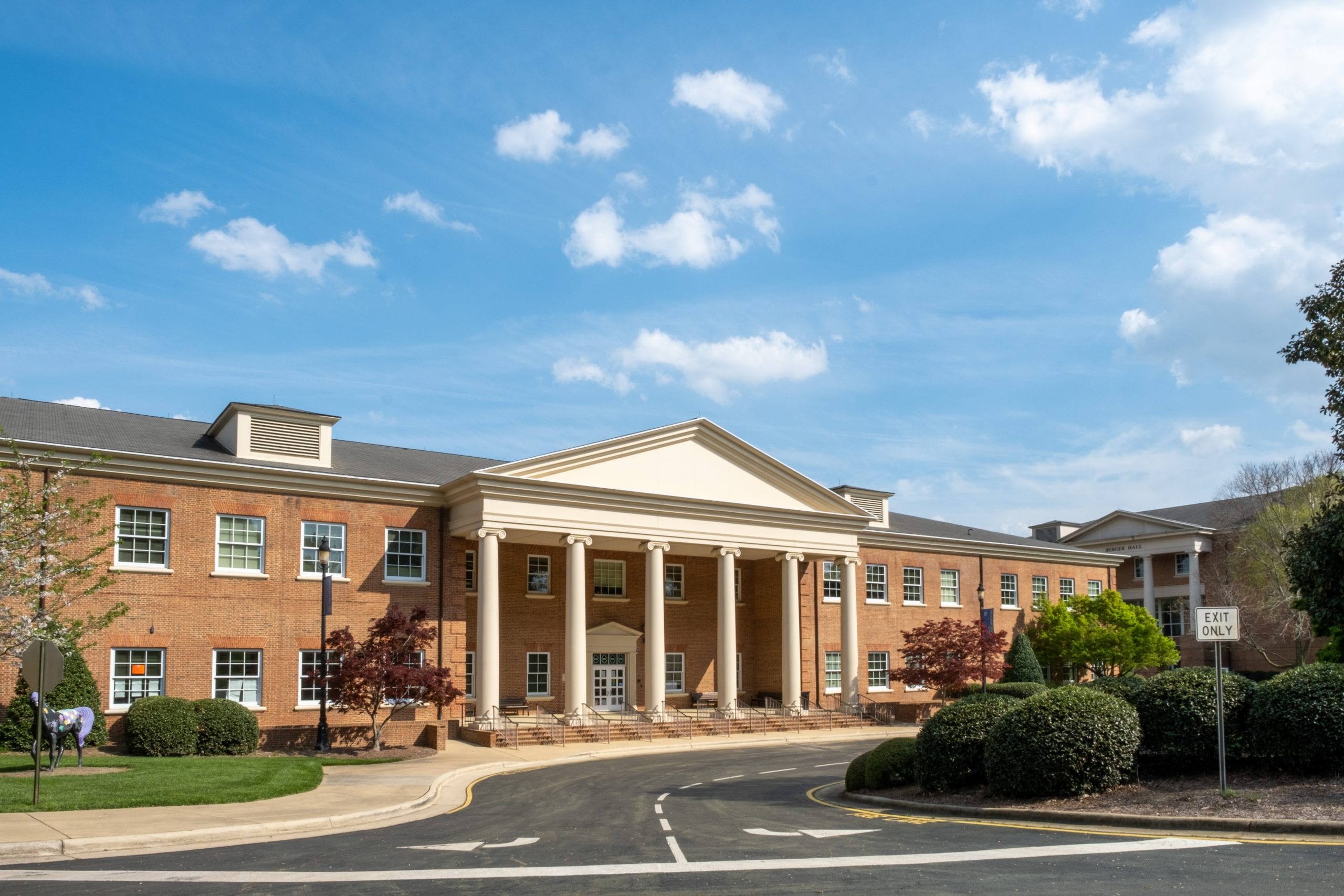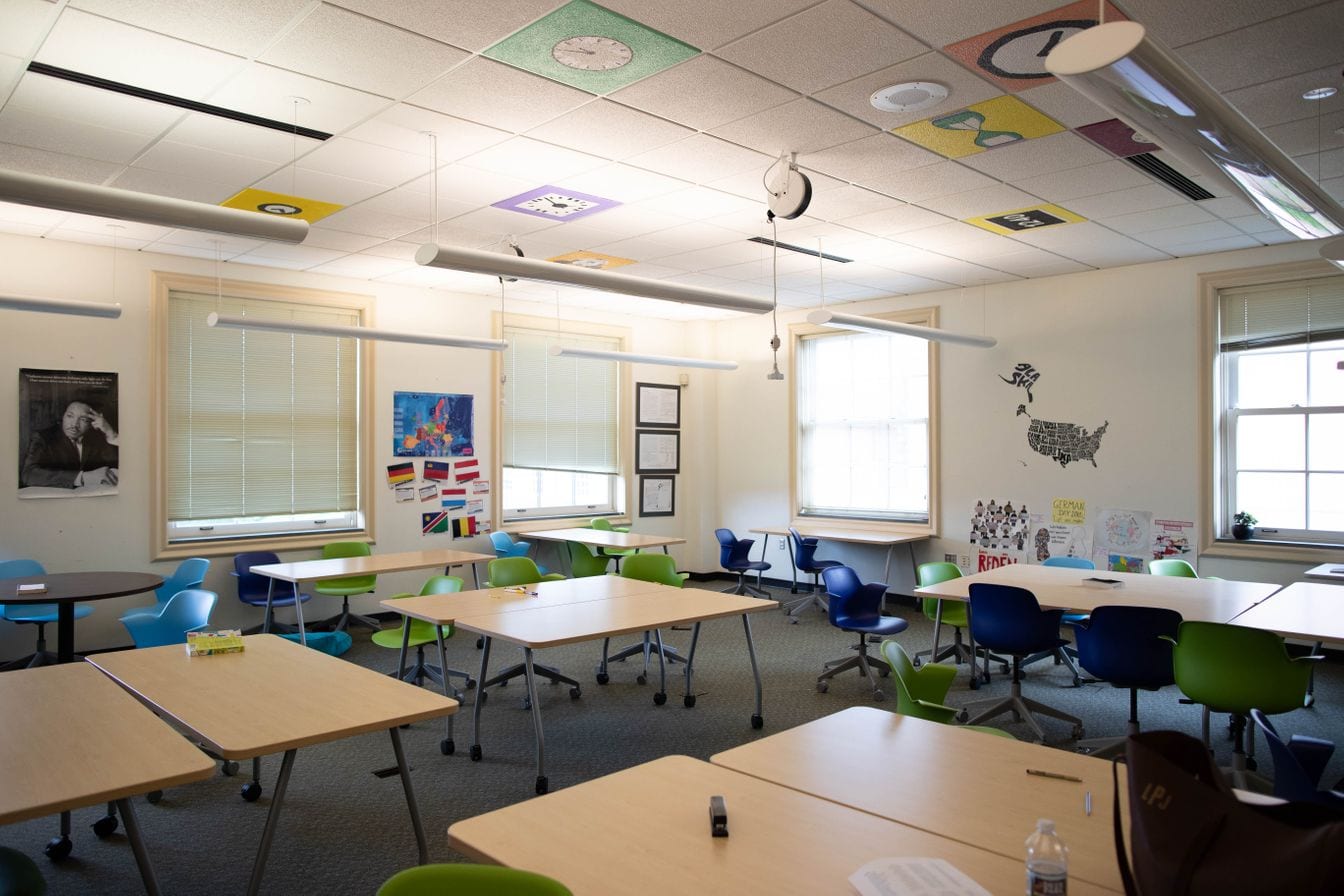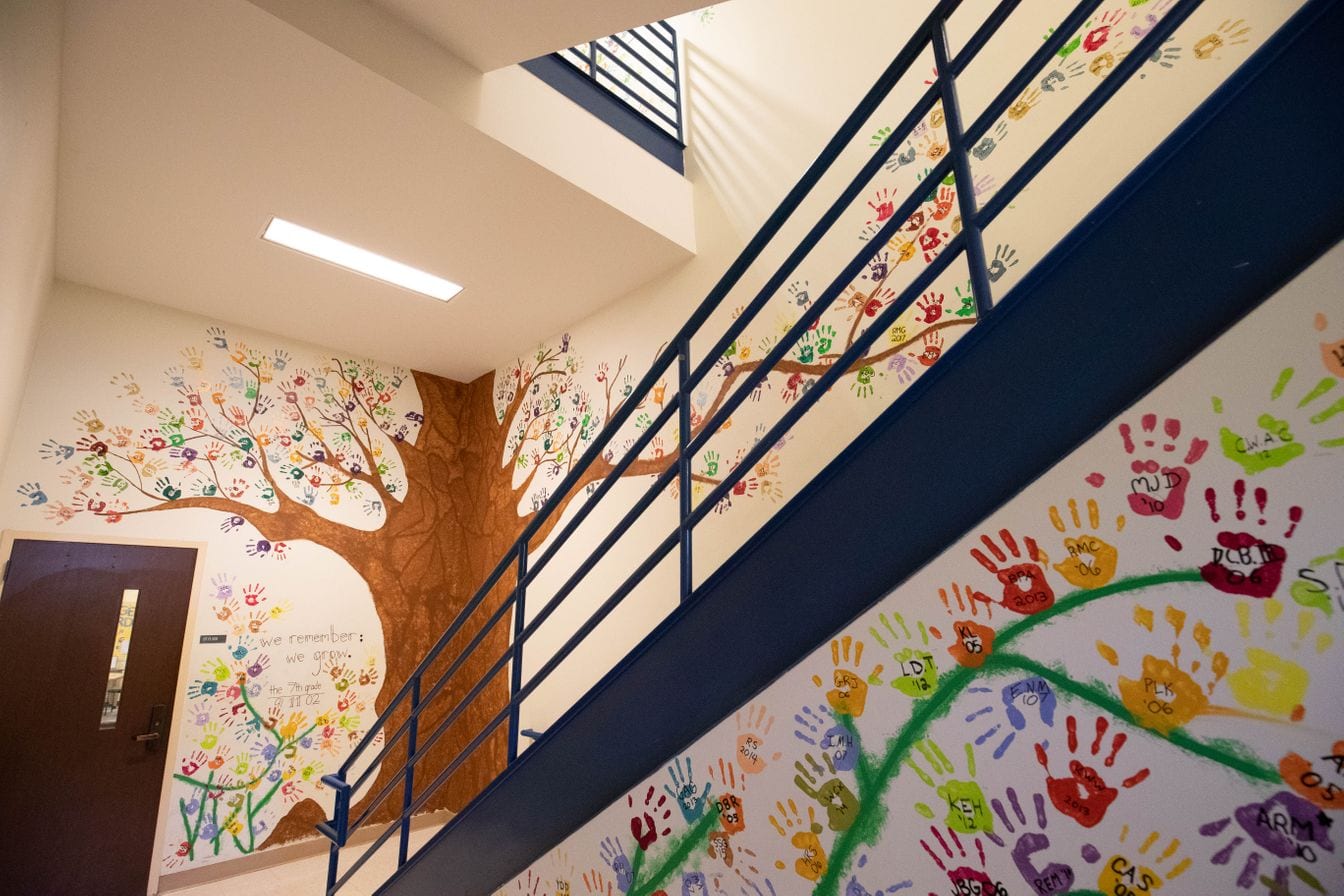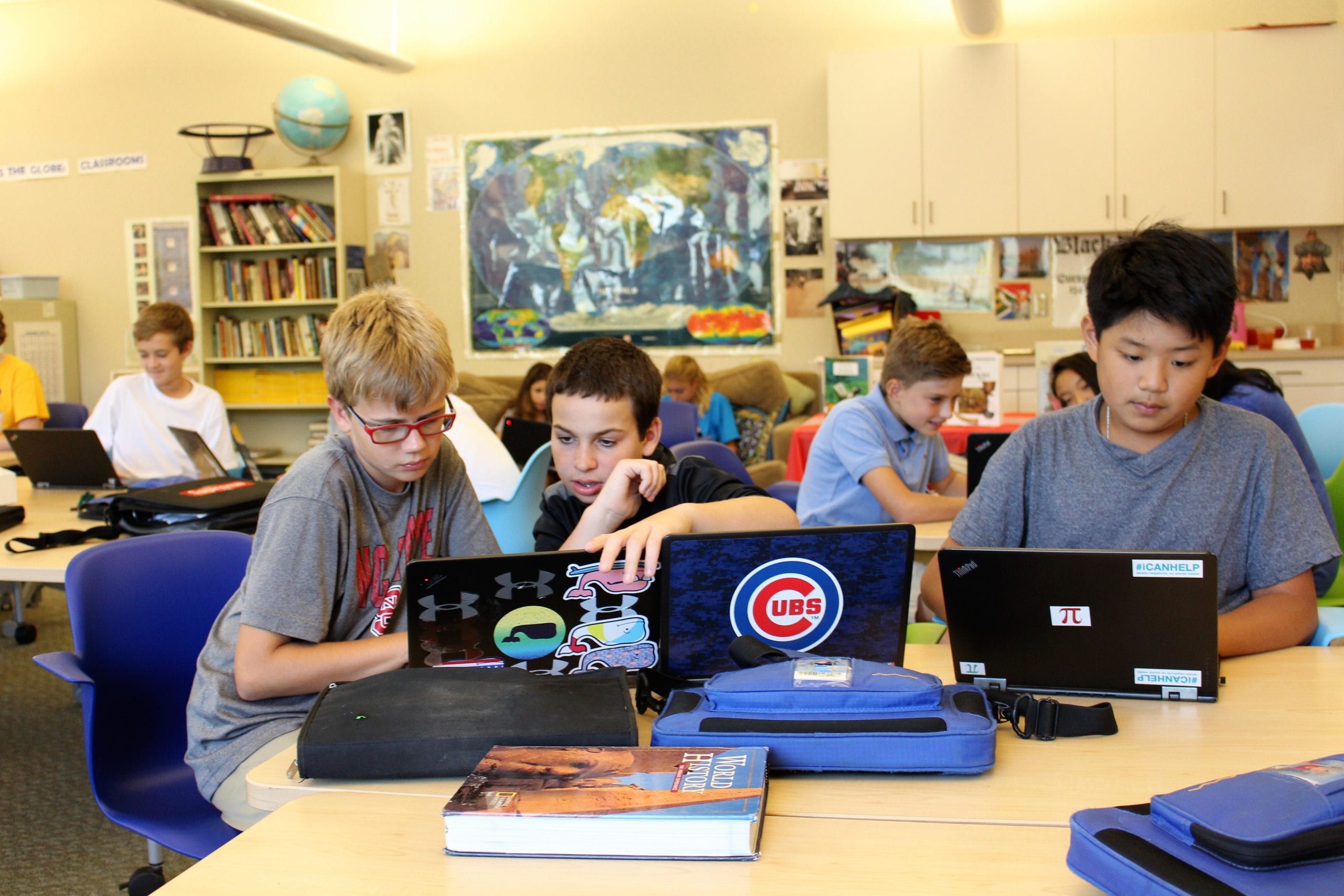 North of Berger Hall, our Middle School offers a nurturing learning environment organized by grade level. Students have easy access to recreation thanks to the adjacent field and tetherball court. It's also where you'll find our full-time school nurse.
Learning Amphitheater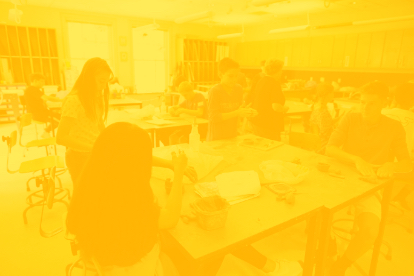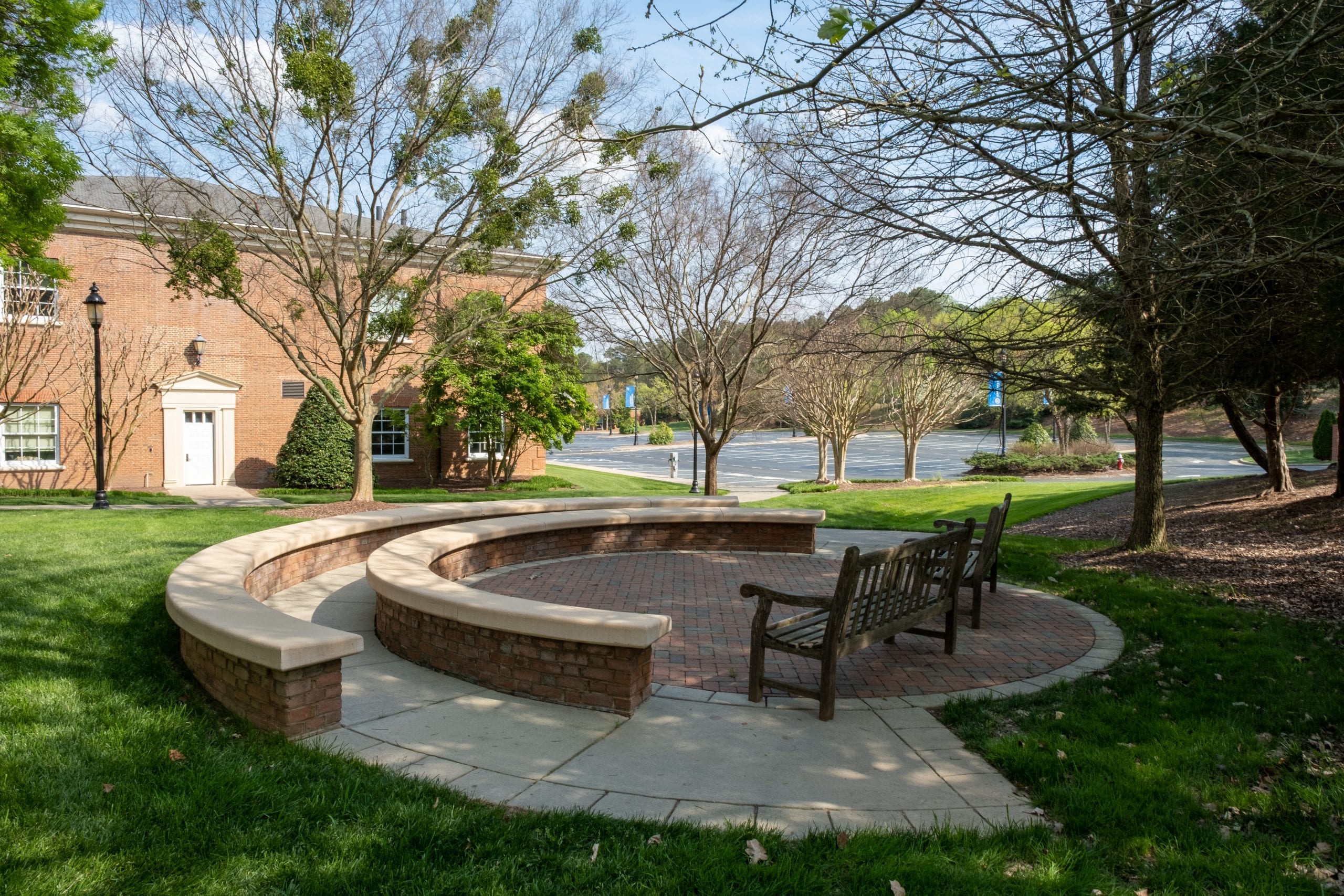 Tucked in a shady spot just adjacent to the Admin building, our learning amphitheater offers a low-key outdoor learning space perfect for discussion or studying.
Athletics Complex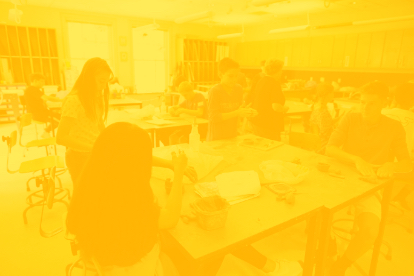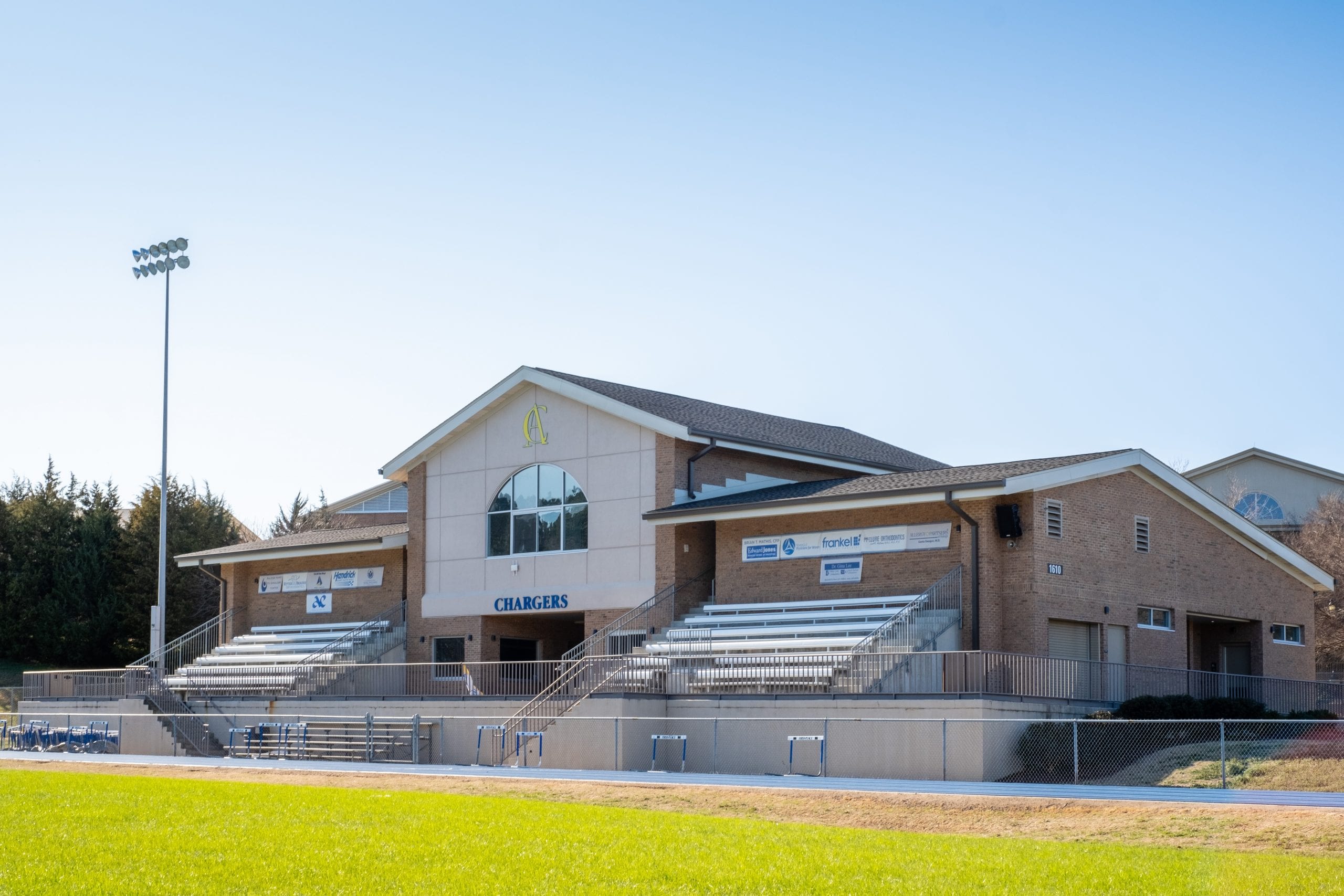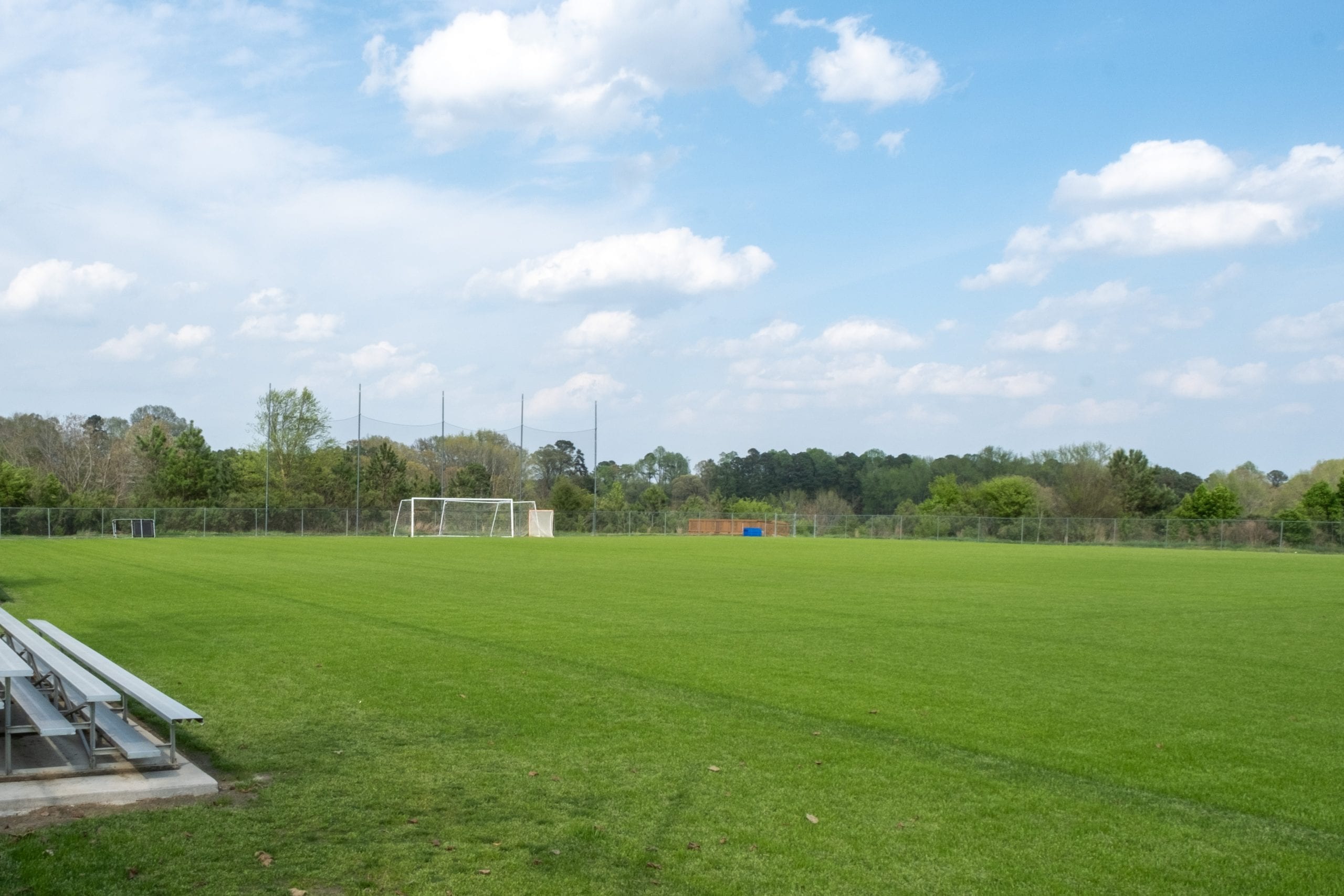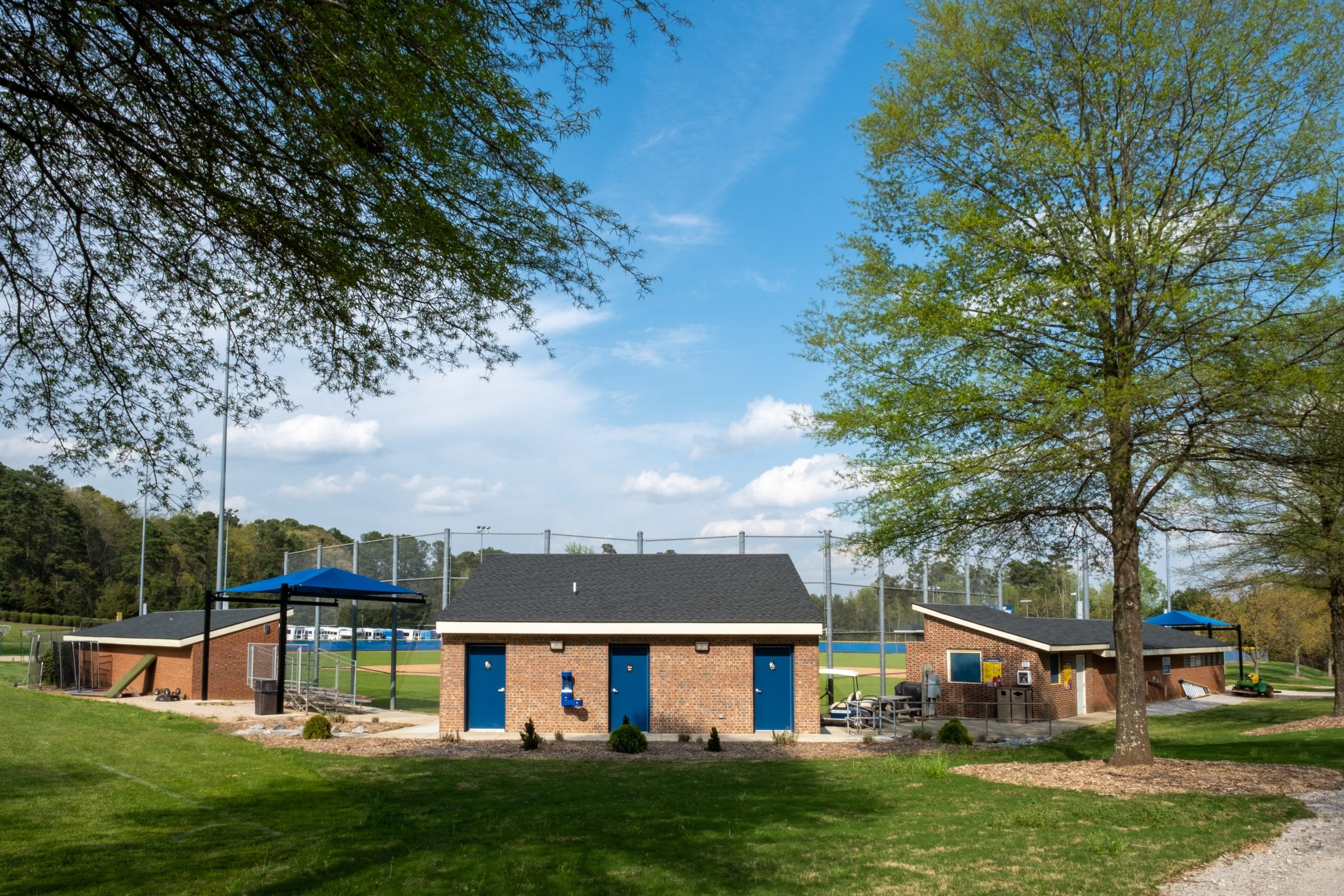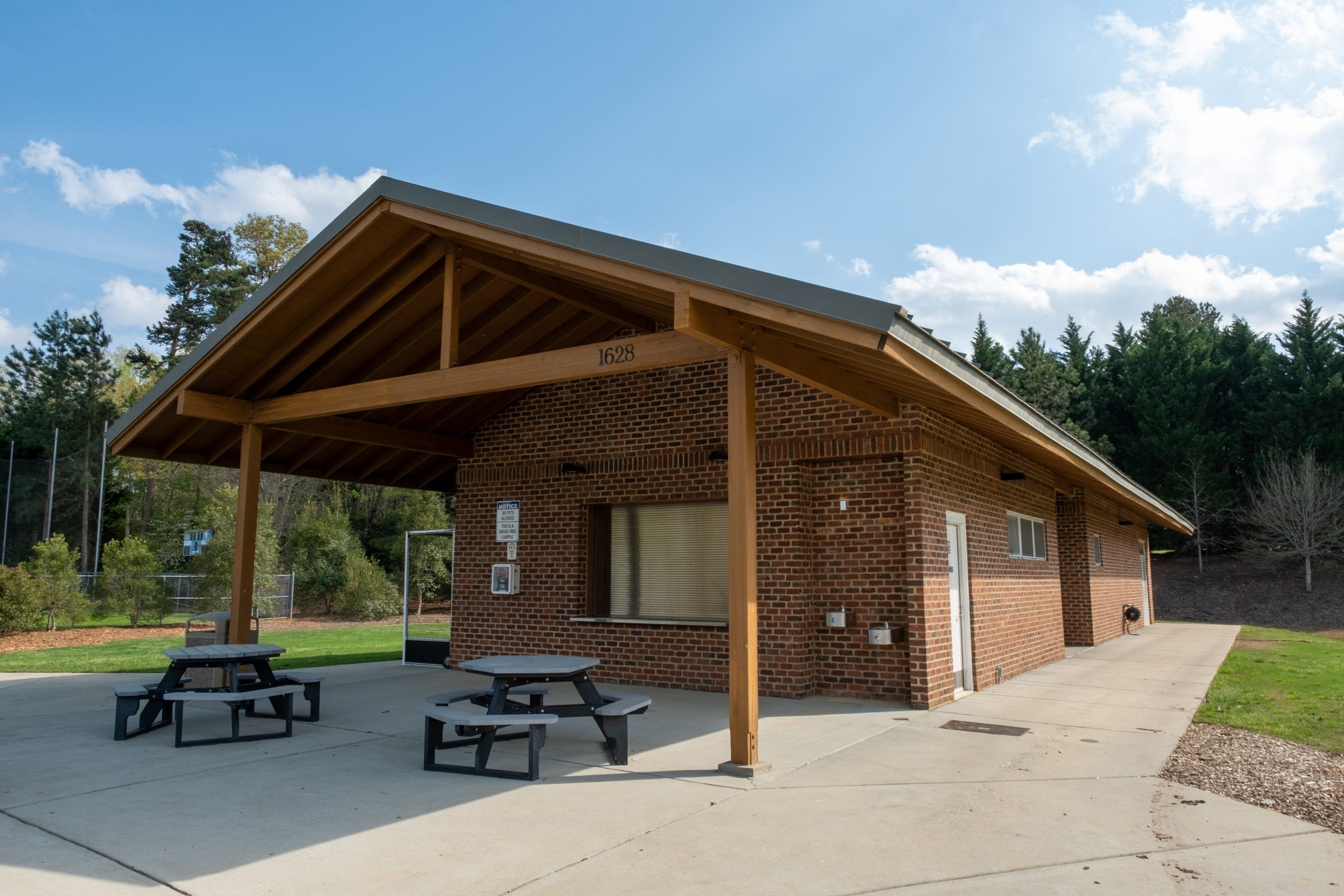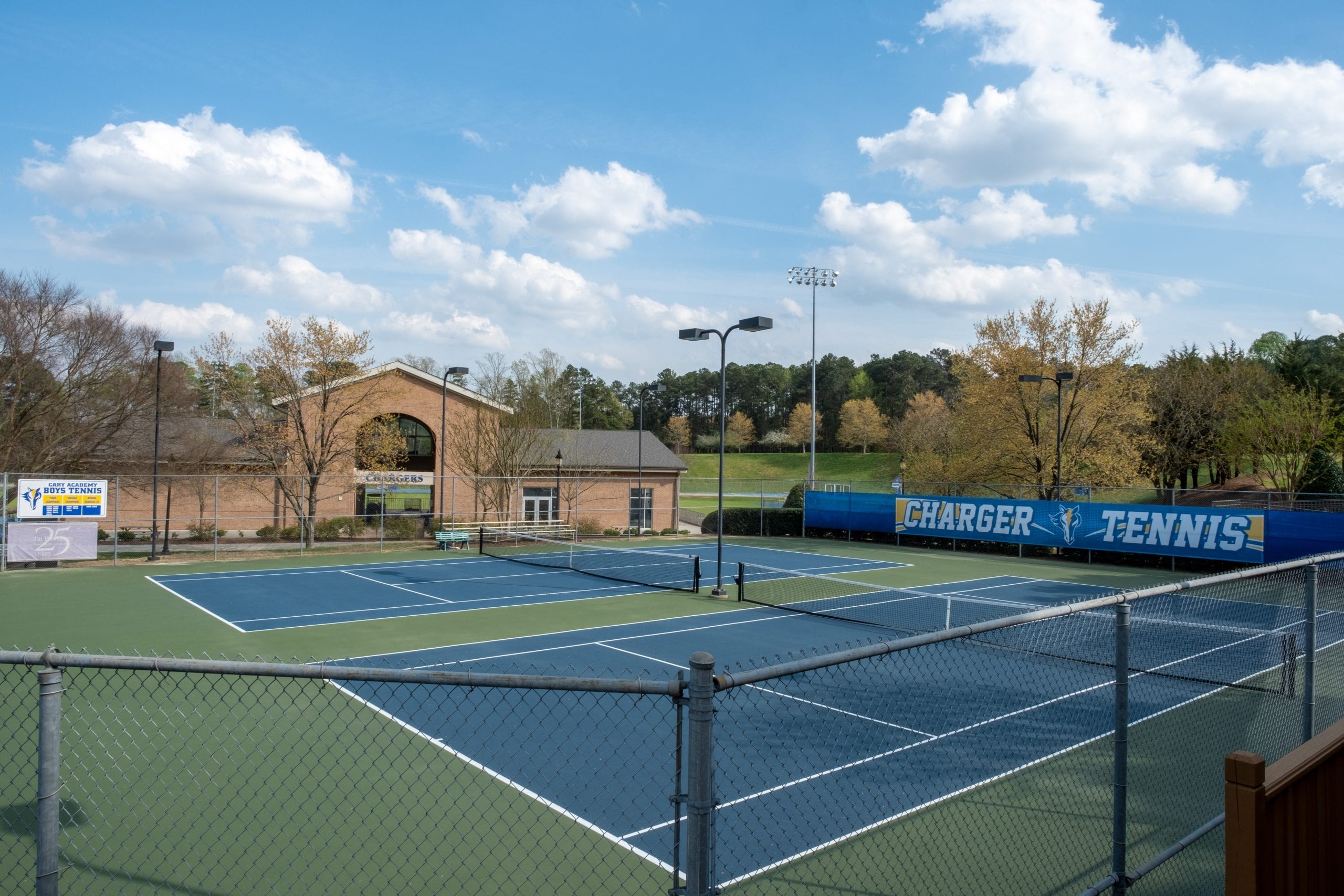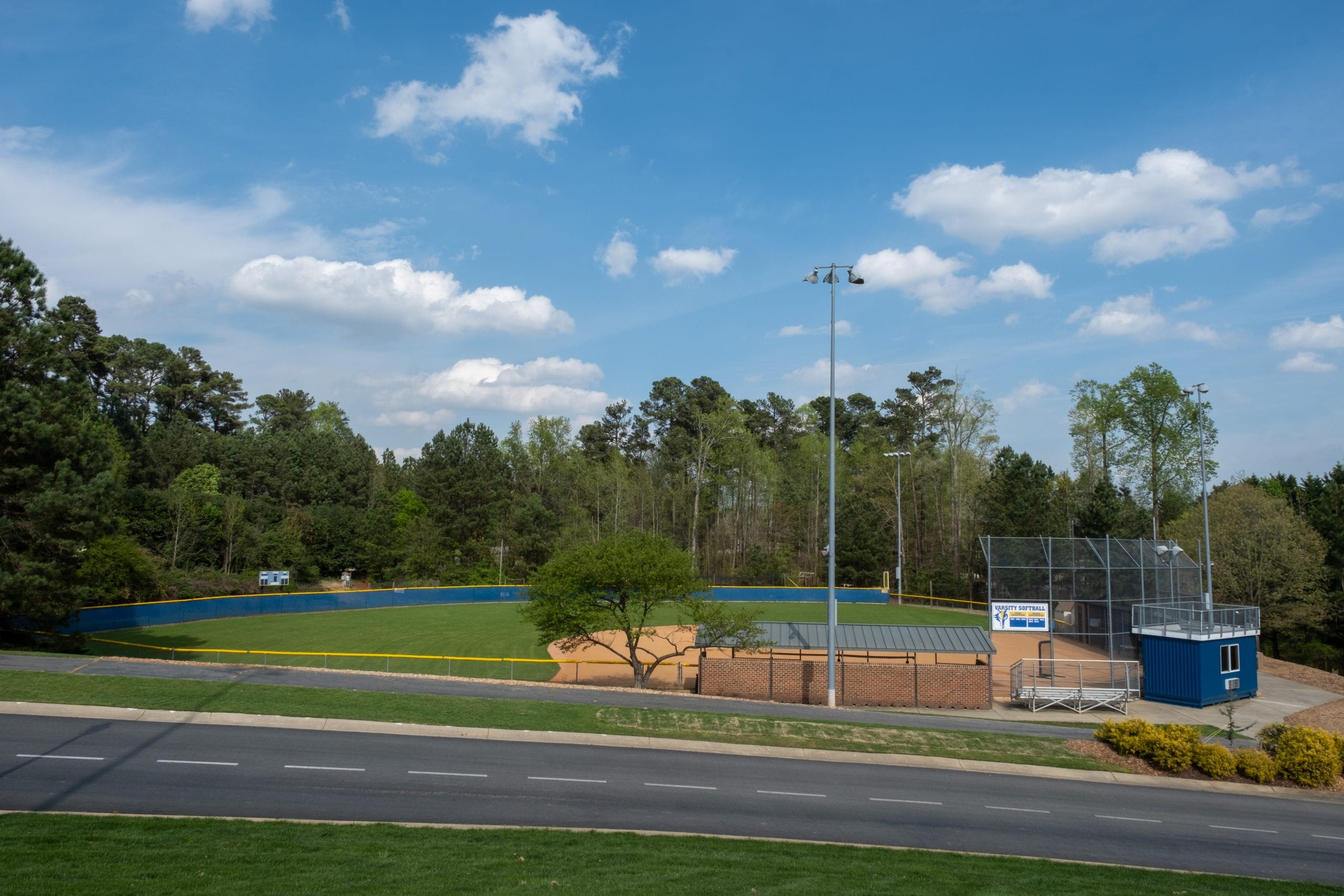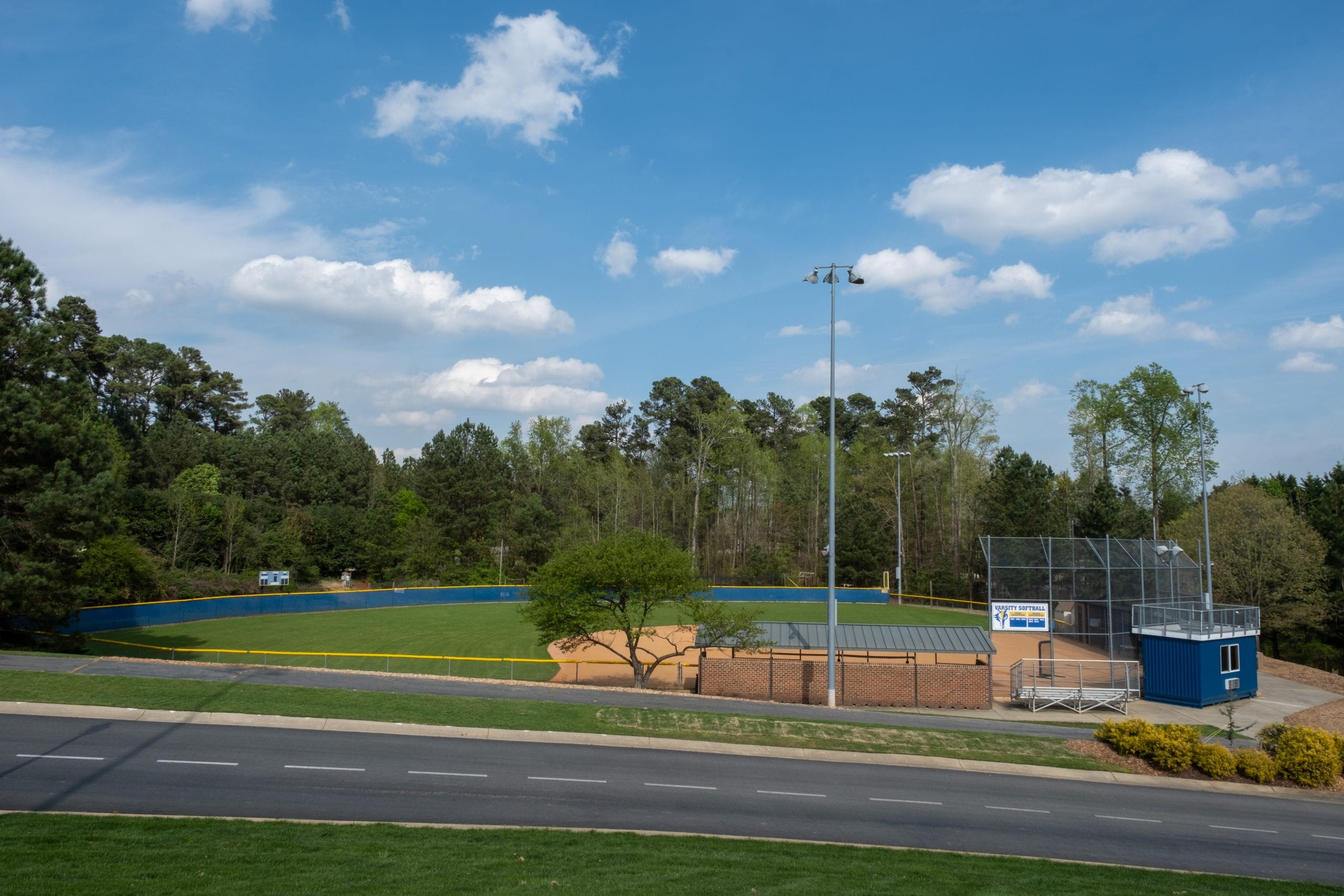 Opening up behind the Fitness Center, our huge Athletics Complex features an Olympics-quality MONDO track (the only one in the southeast), three athletic fields, well-played softball and baseball diamonds, and tennis courts. Overlooking the track, our Field House offers stadium seating and concessions, making it the perfect place to take in the action, as well as offering a flexible space for physical education classes.
Fitness Center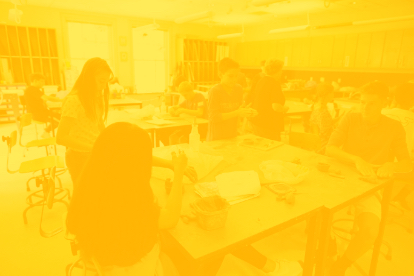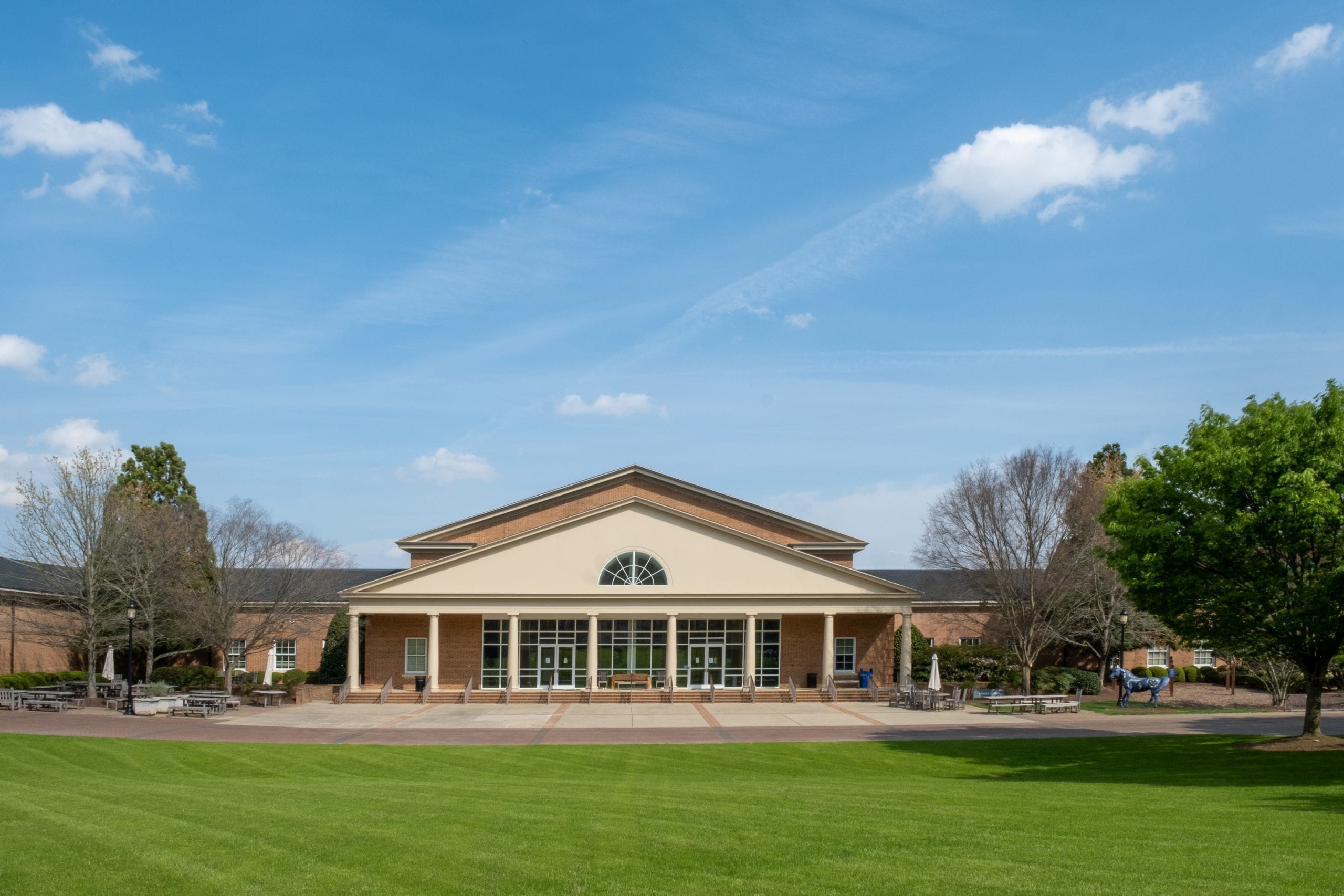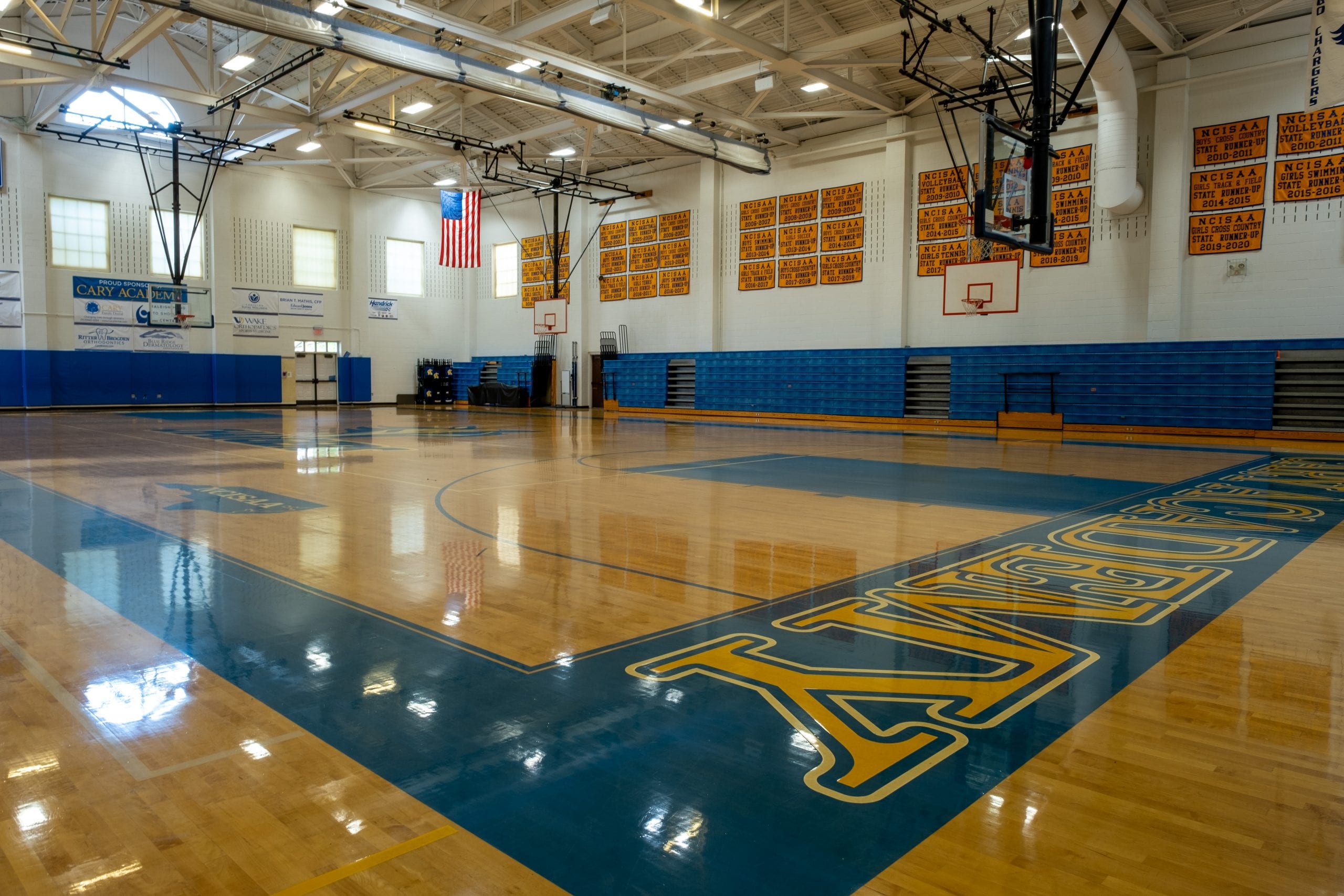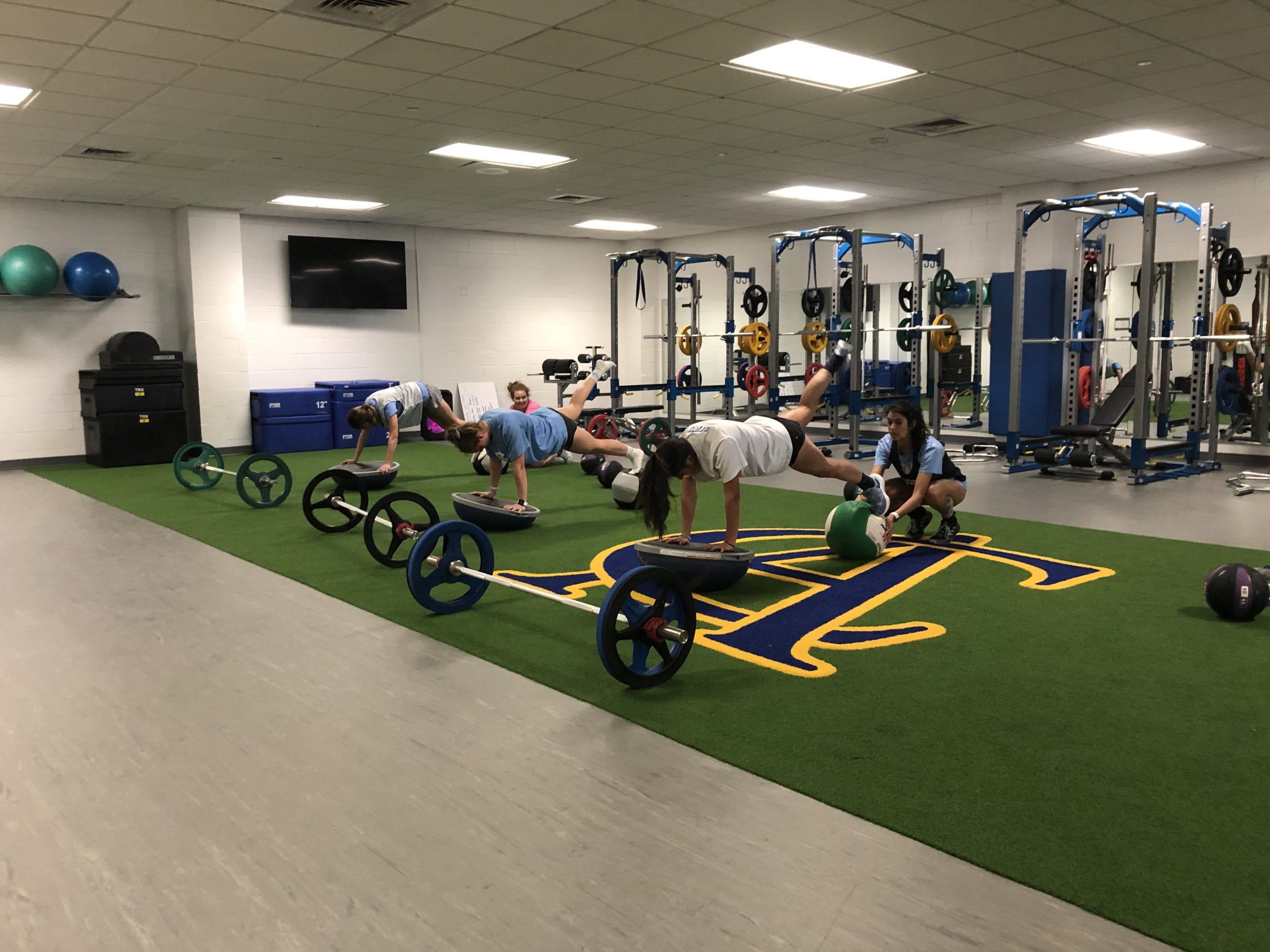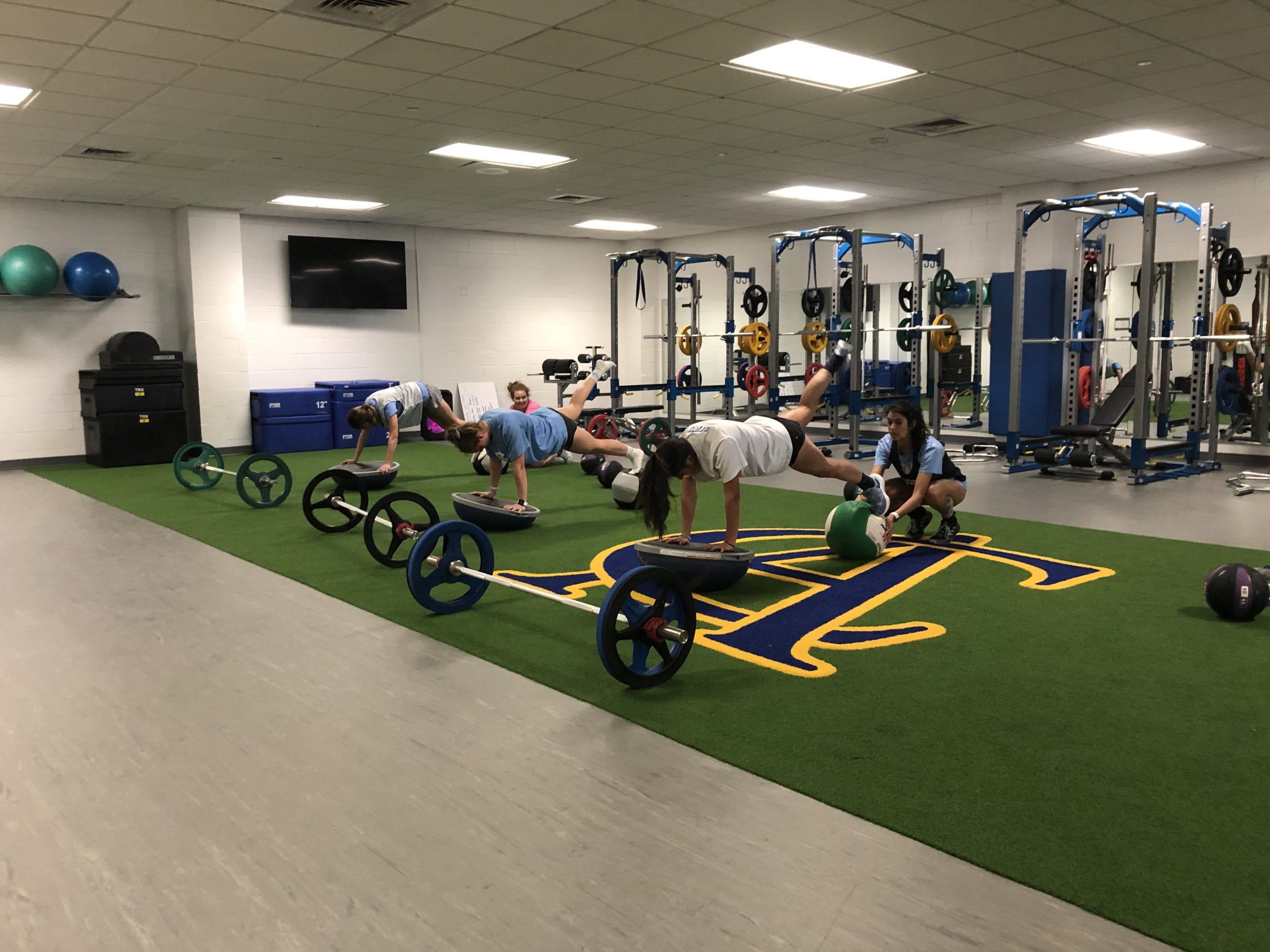 Across the Quad from the Administration building, the Fitness Center features our newly renovated strength and conditioning suite, gymnasium, dance studio, and locker-rooms.
Center for Math and Science
Center for Math and Science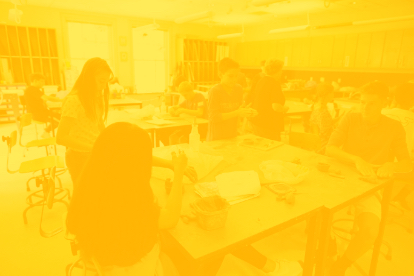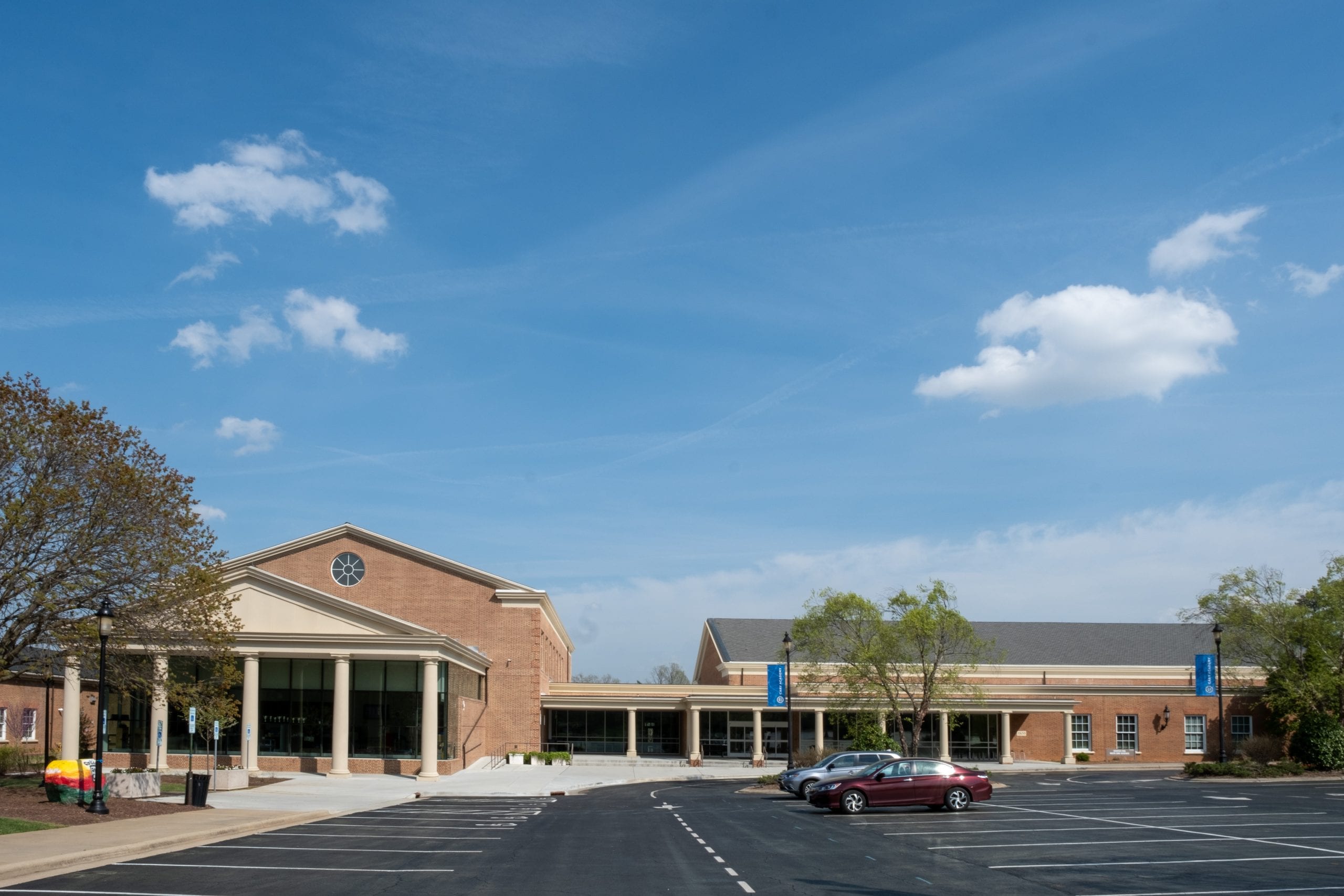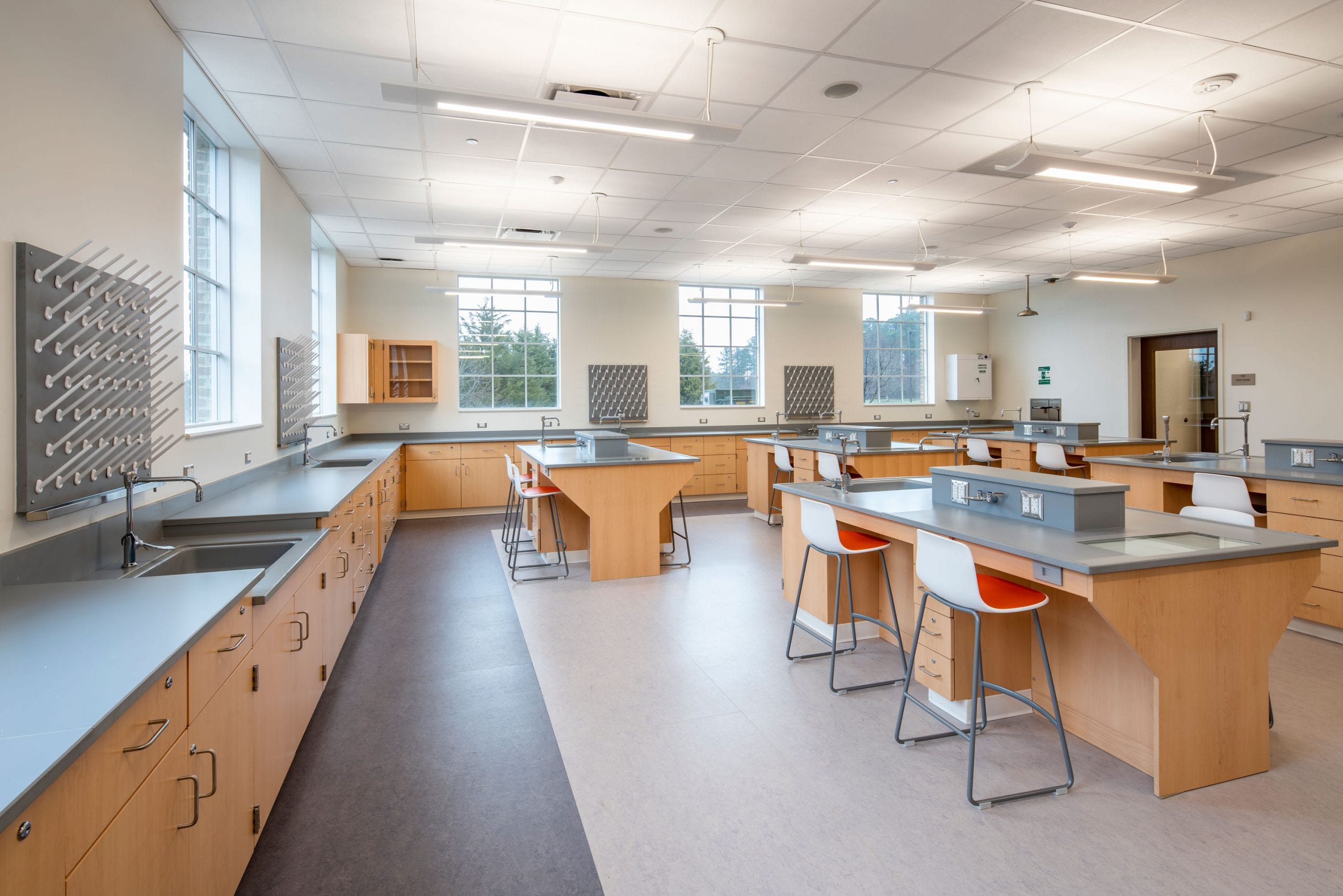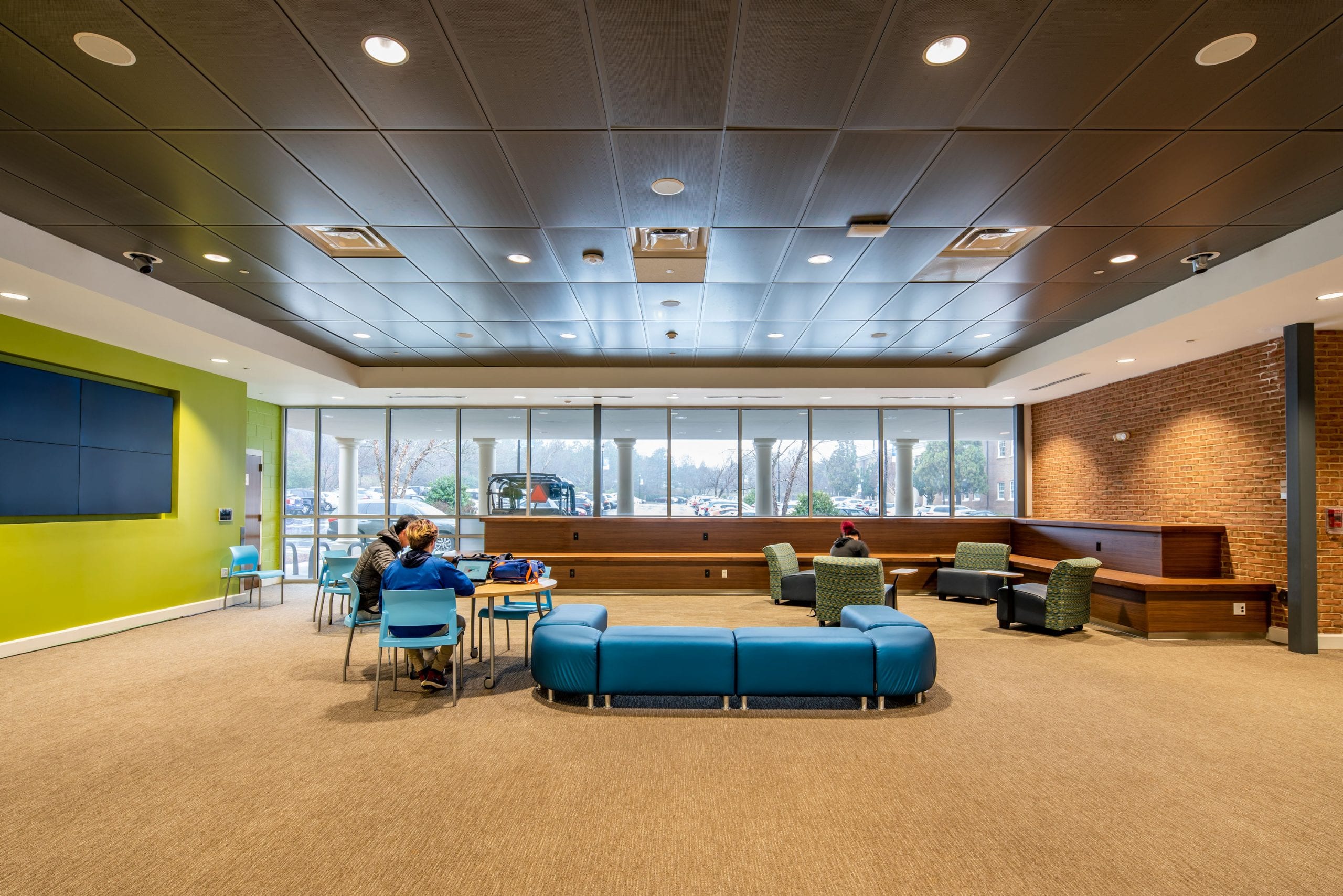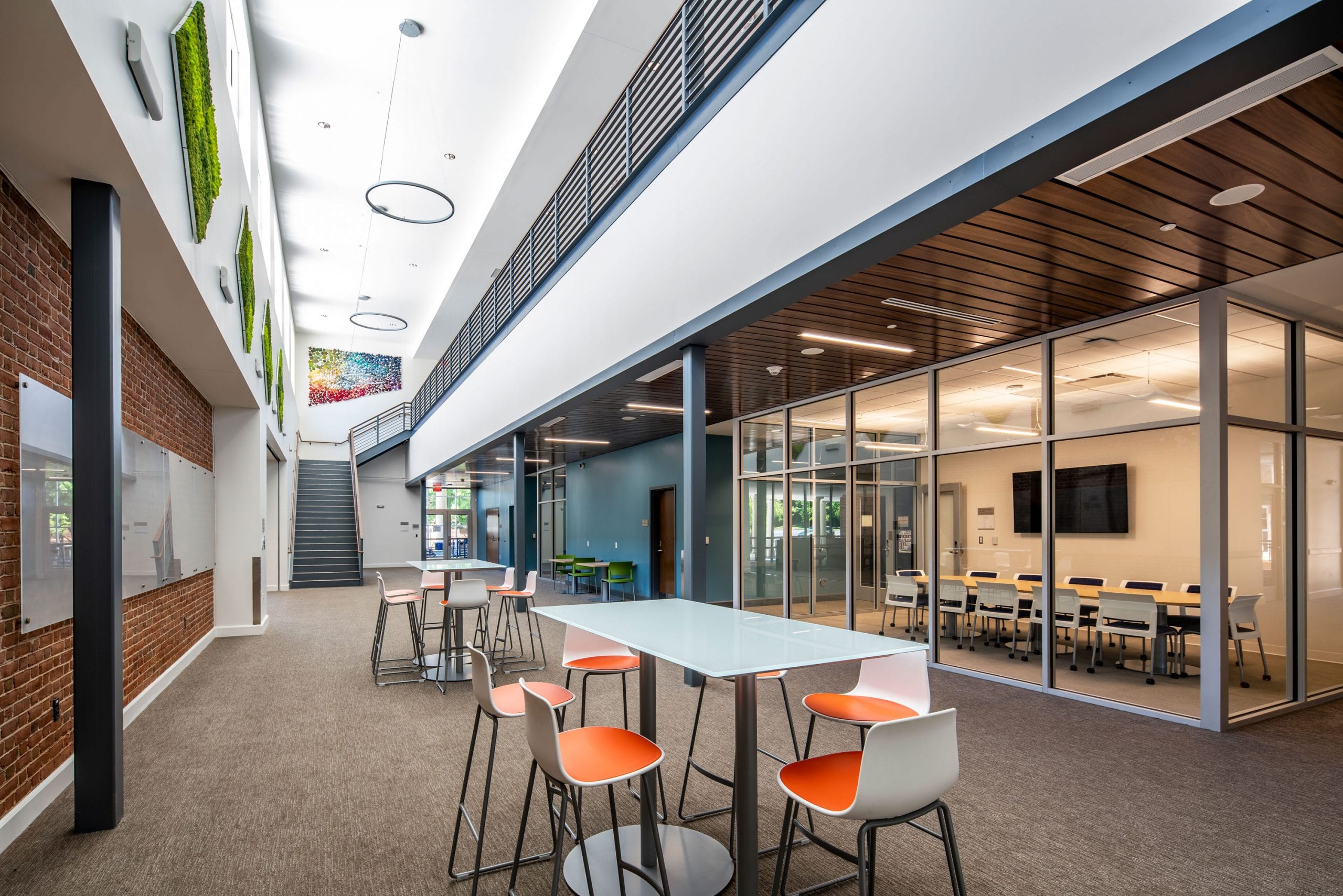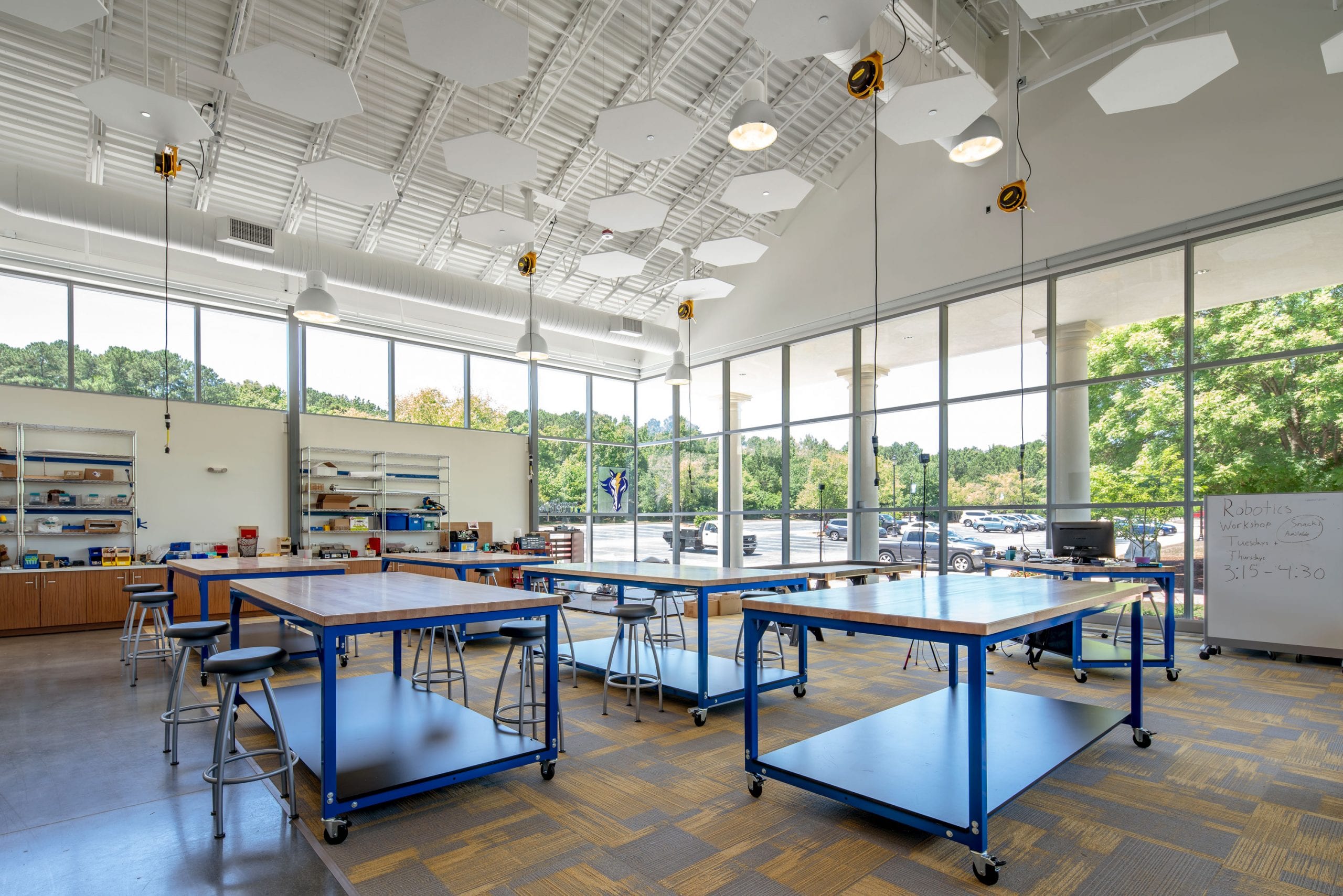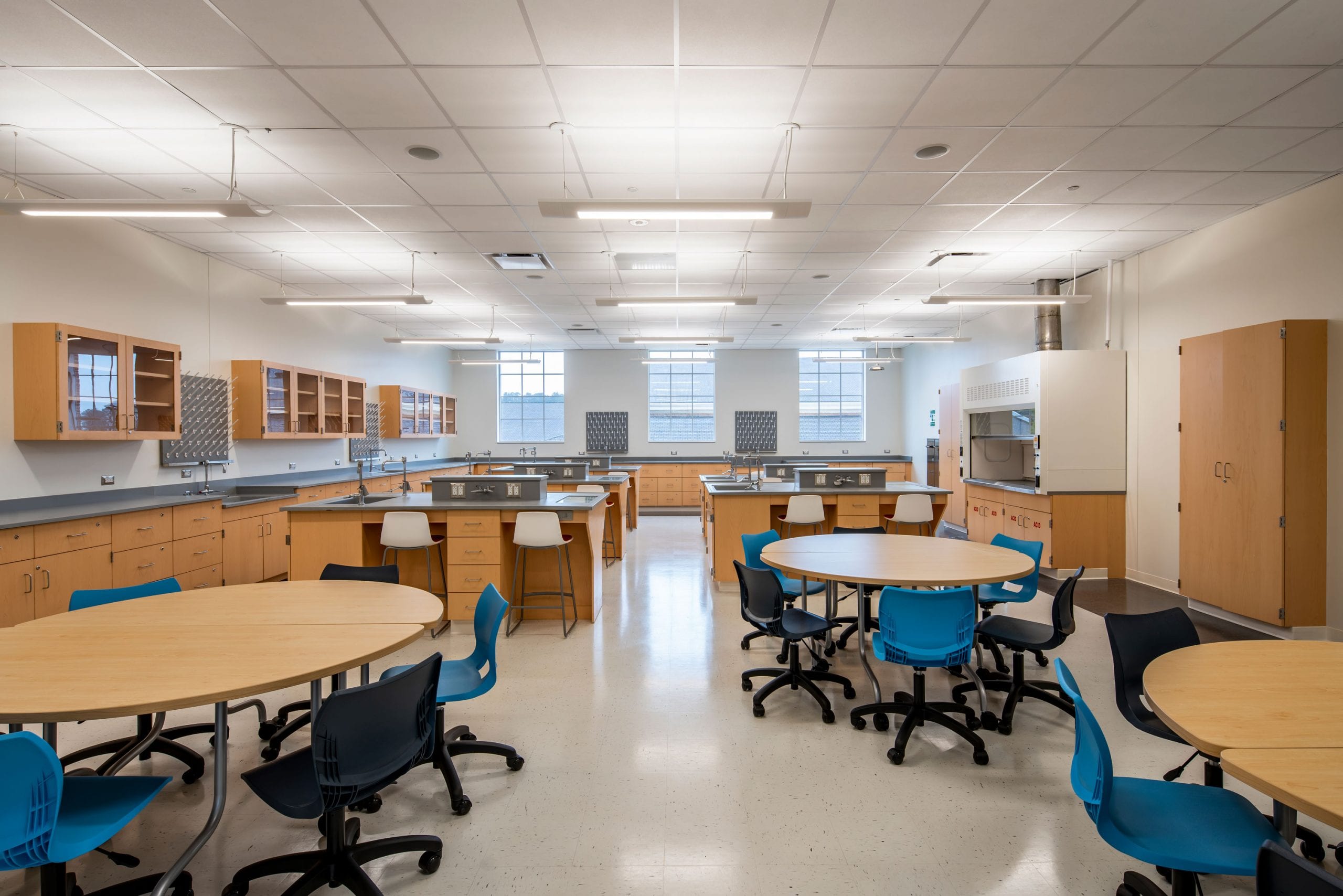 Opened in 2019, our 22,000-square-foot Center for Math and Science is a world-class facility featuring Upper School math classrooms, state-of-the-art laboratories, a greenhouse, large makerspace with 3D printers, and meeting spaces. It also houses our second gymnasium, the CMS gym (yeah, you can make a joke about science and math being a sport here—we won't mind.)
Café and Student Store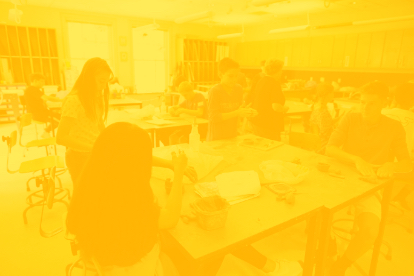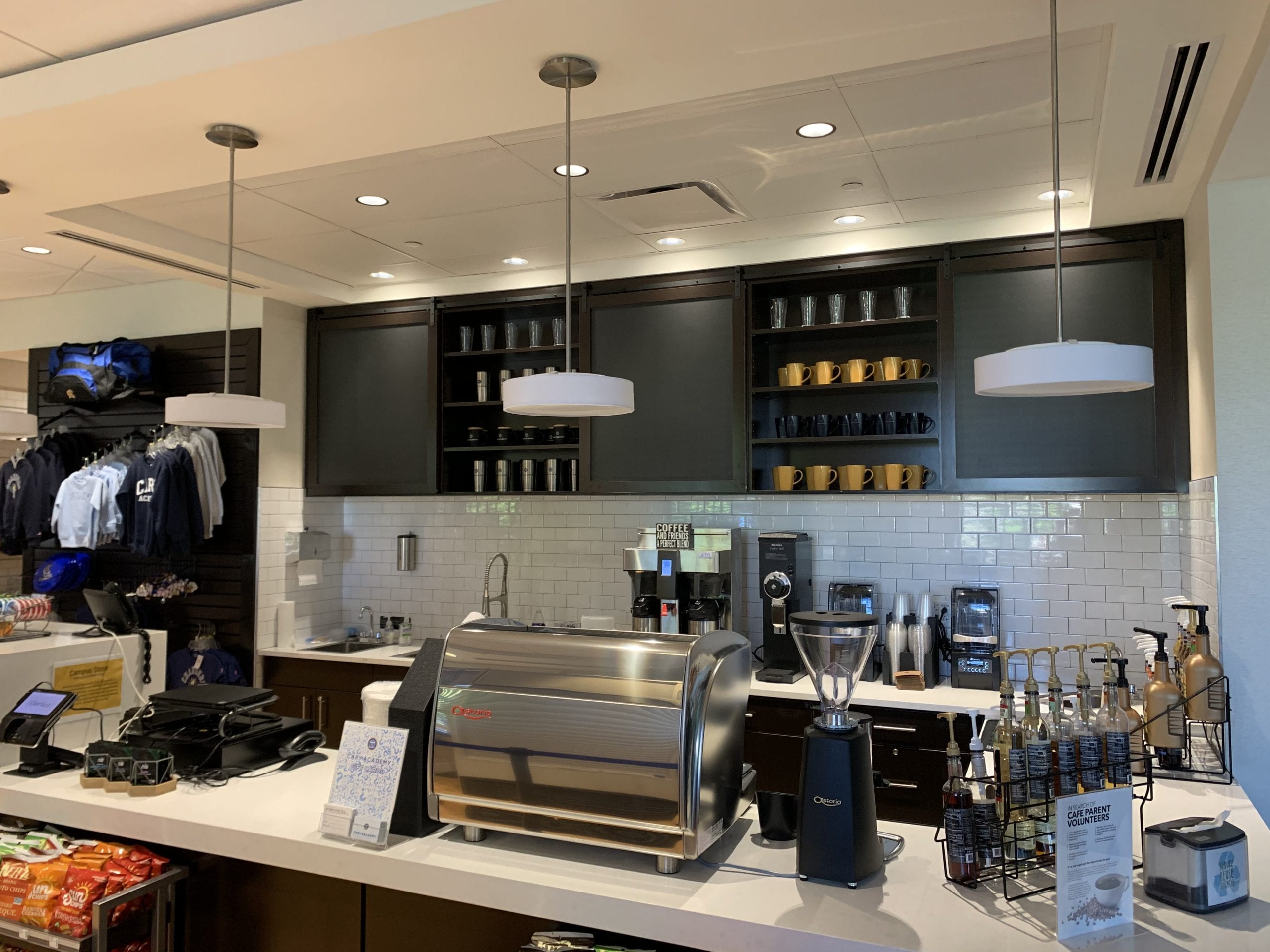 Head to the Admin building to grab a latte or salad to go at our new café (it's a popular community hang-out and study spot) or score some Charger swag or even a student-designed and produced product at the student store. Together, they serve as a learning lab for our budding entrepreneurs.
Library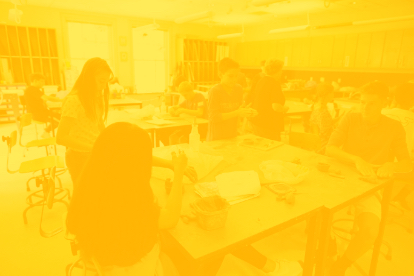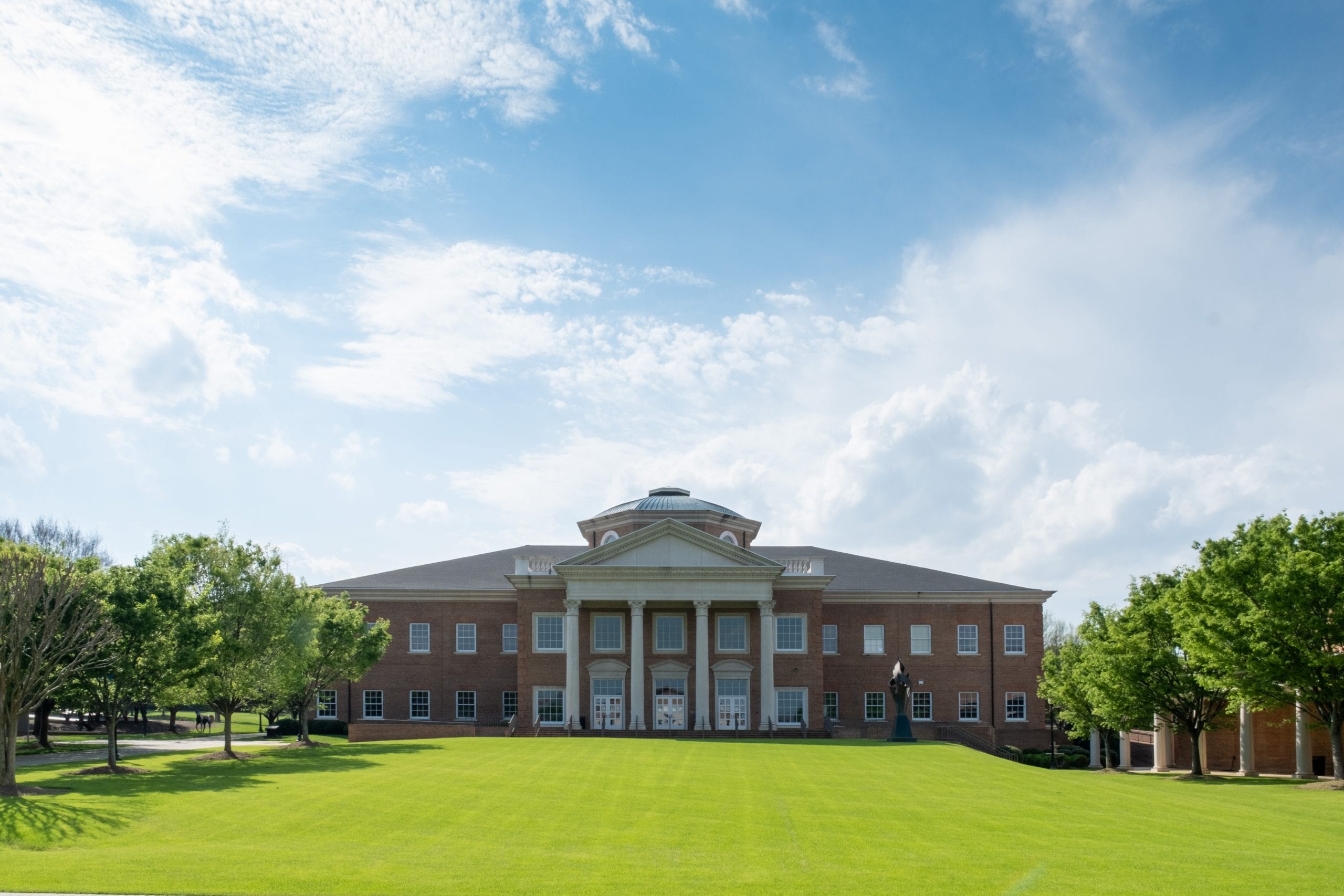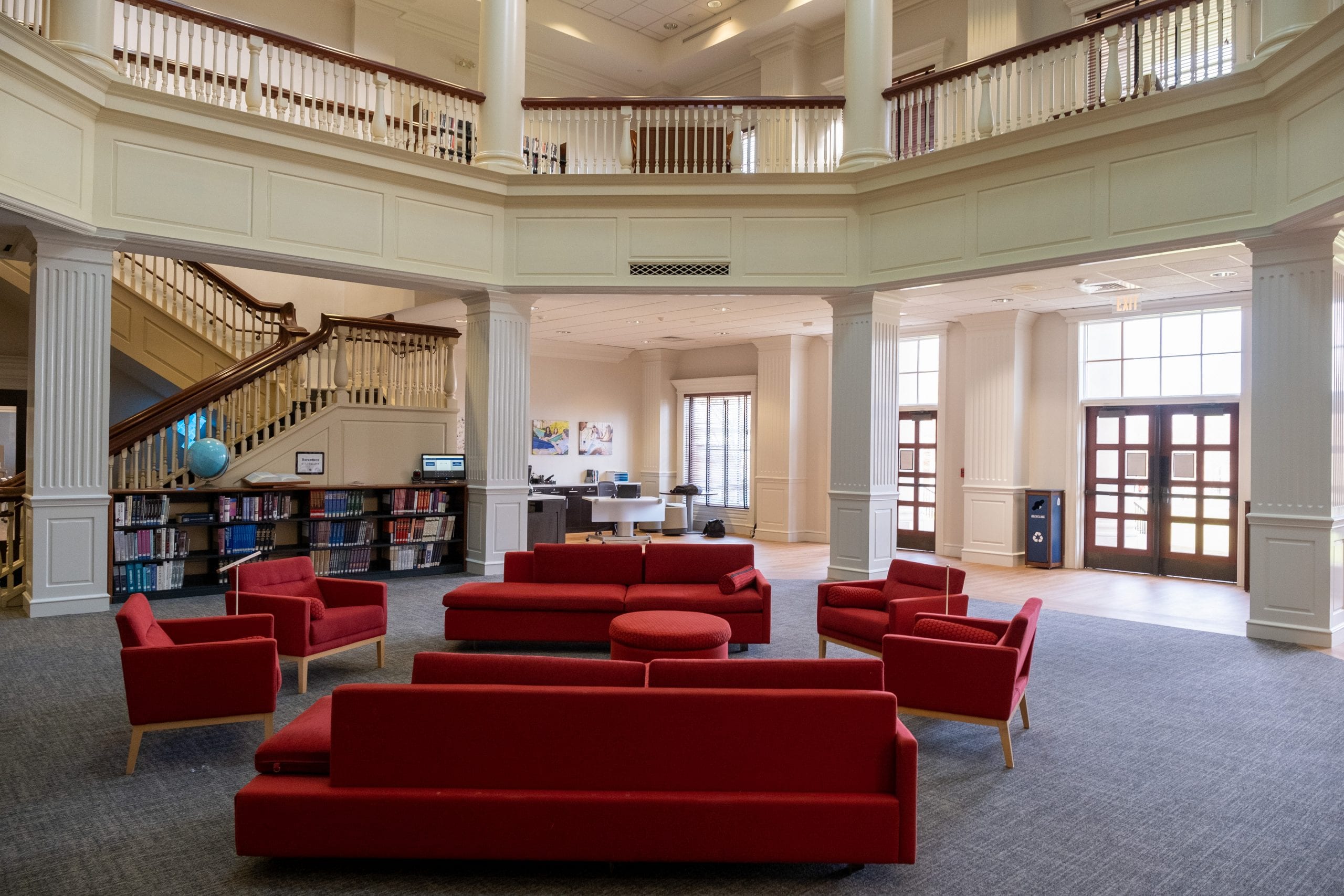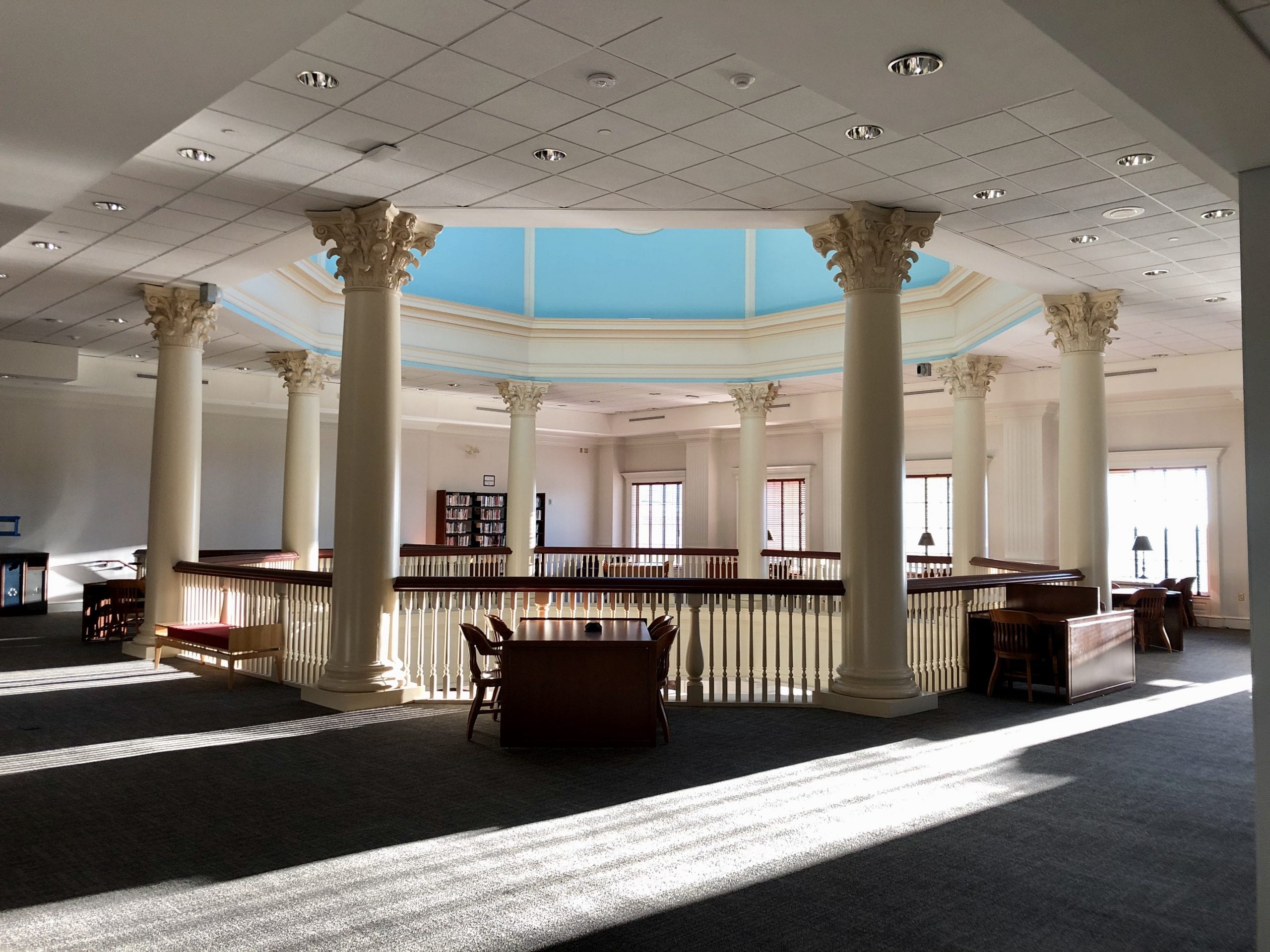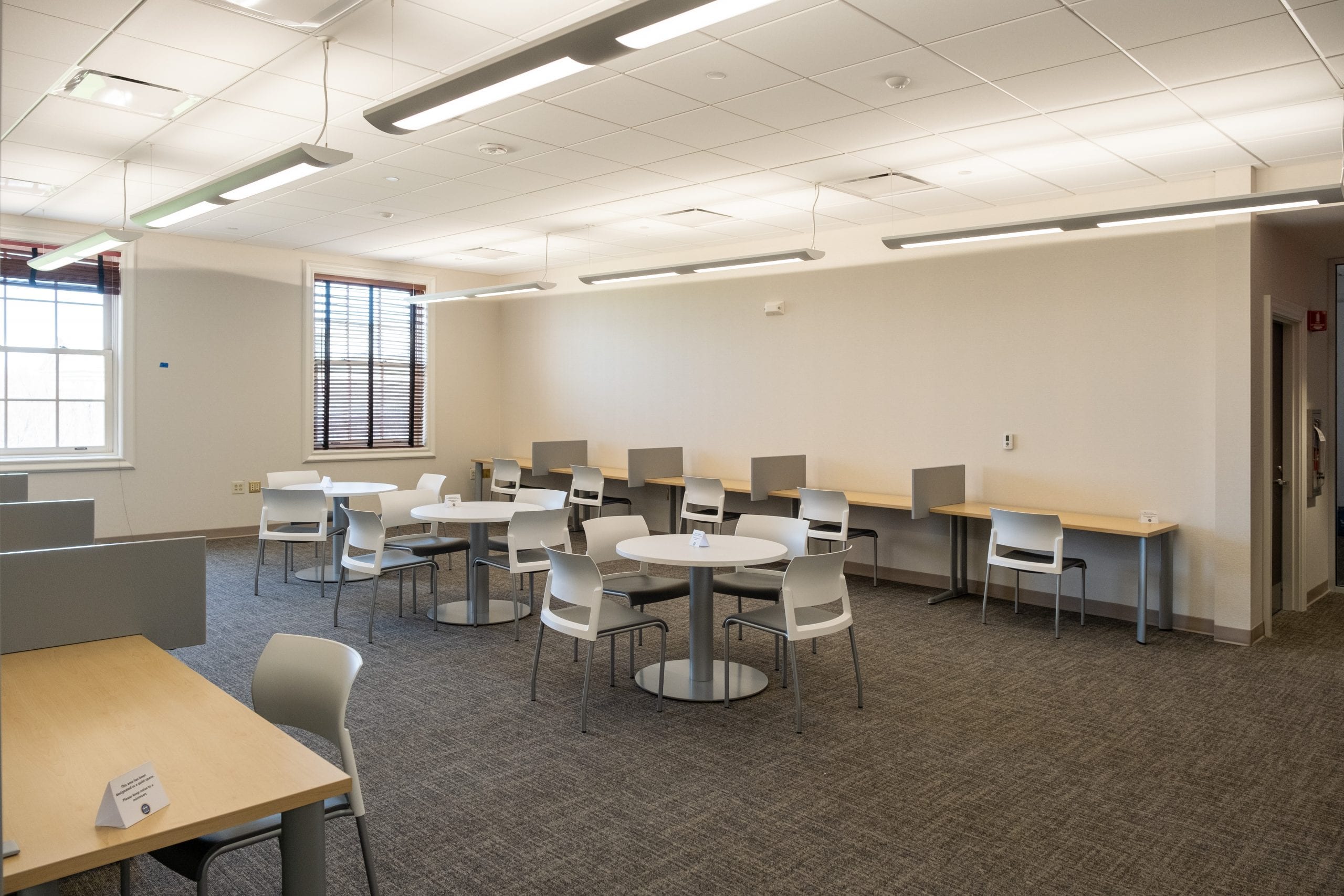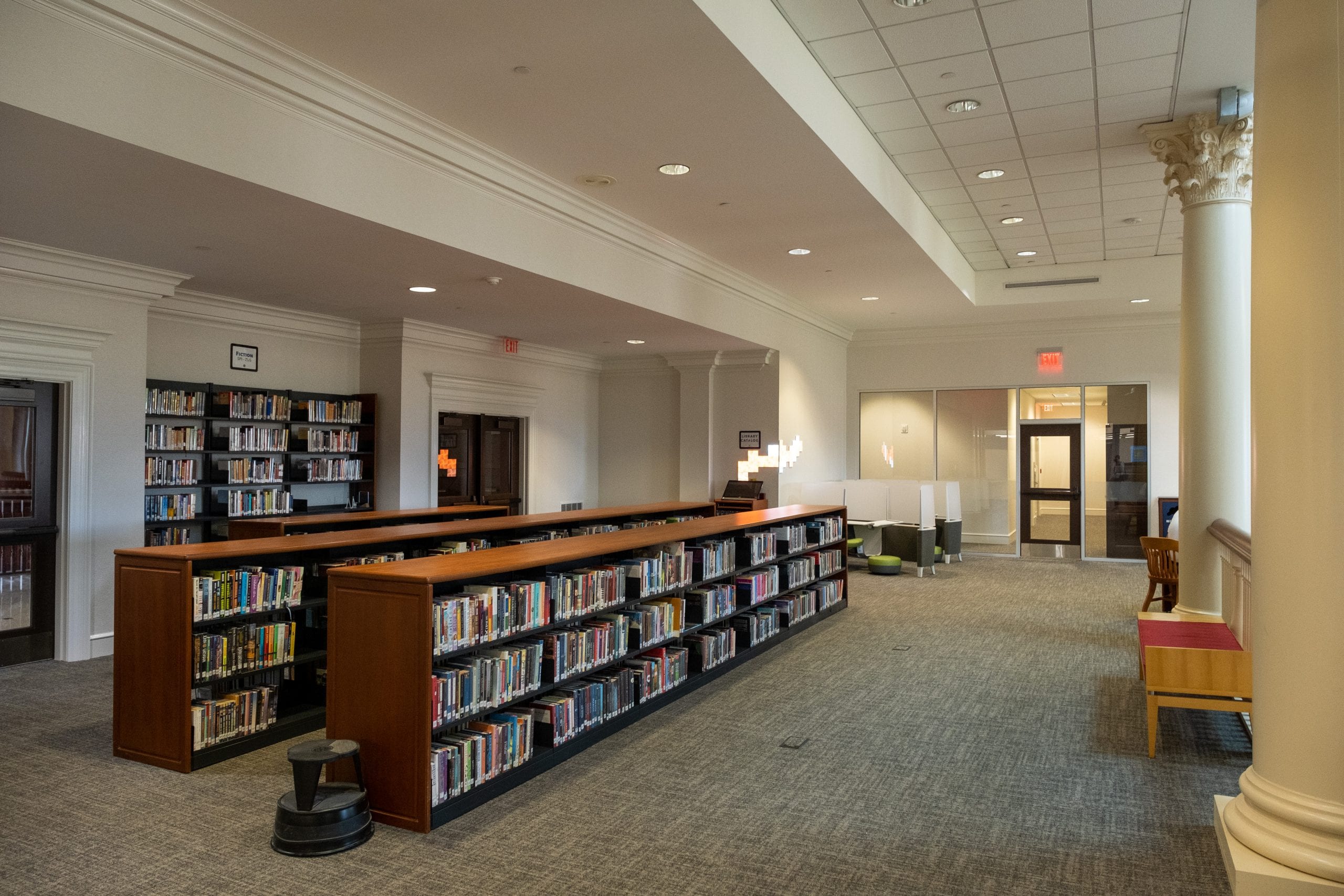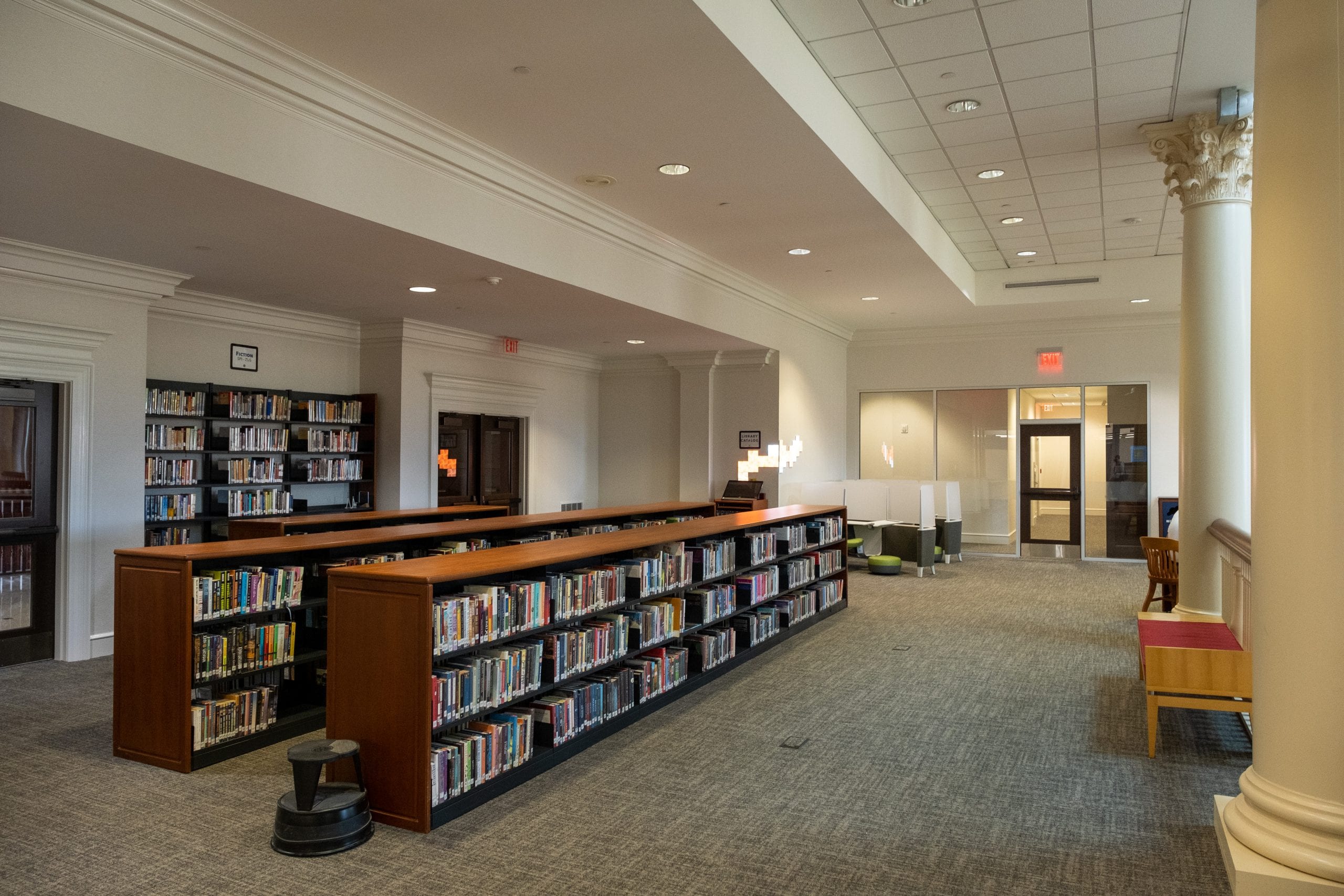 Newly renovated in 2020, our library features forward-thinking design that promotes collaboration and discovery. Located in the Administration building, it houses our excellent collection and offers a community gathering space and quiet glass-enclosed study rooms with large displays.
Administration Building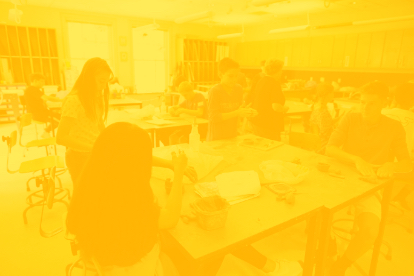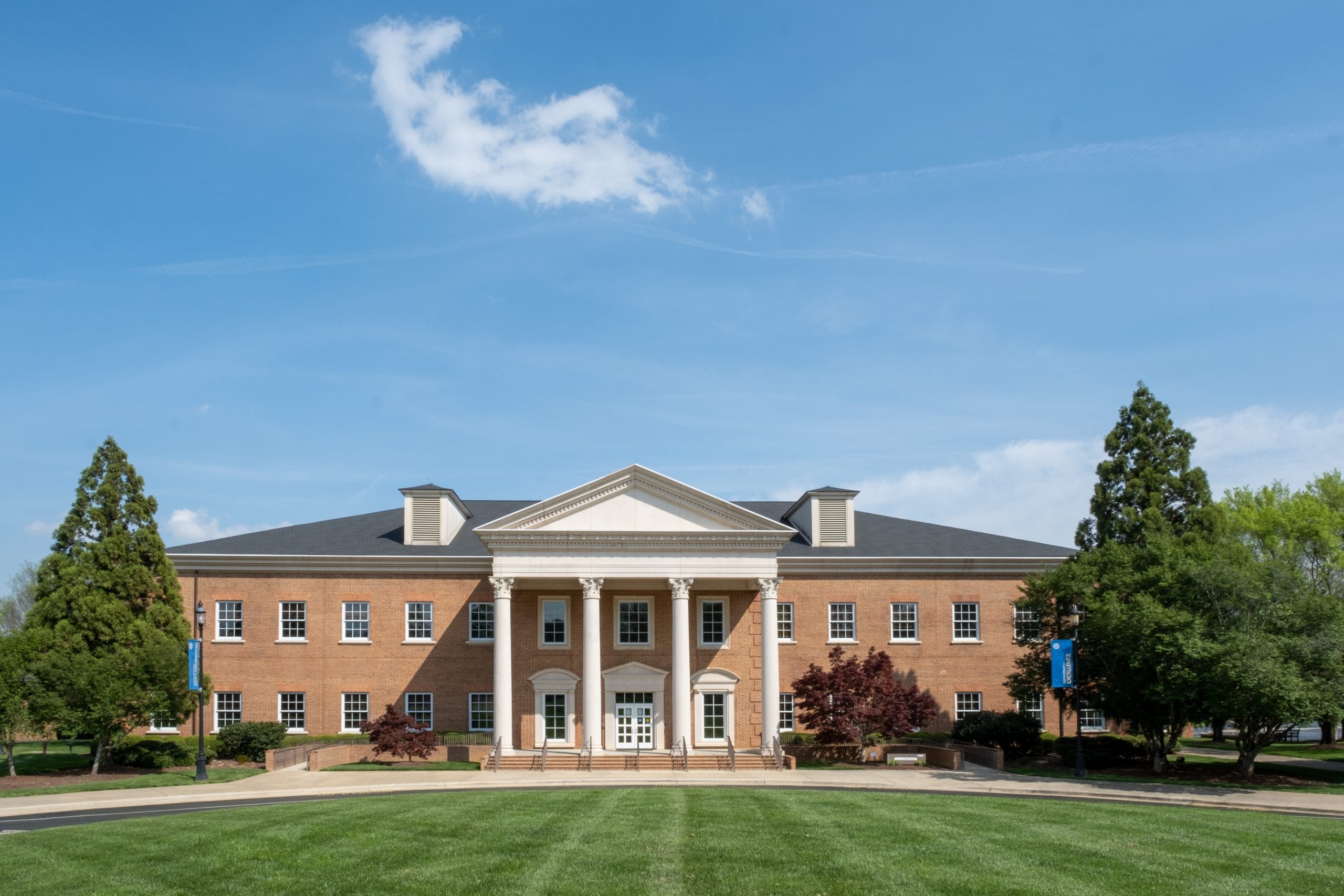 Presiding over the Quad, our stately Administration building houses our Head of School's office, as well as the Admissions, Business, Communications, Development, and Information Services departments.
Dining Hall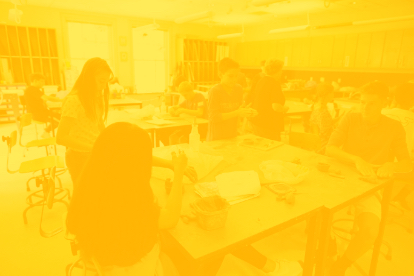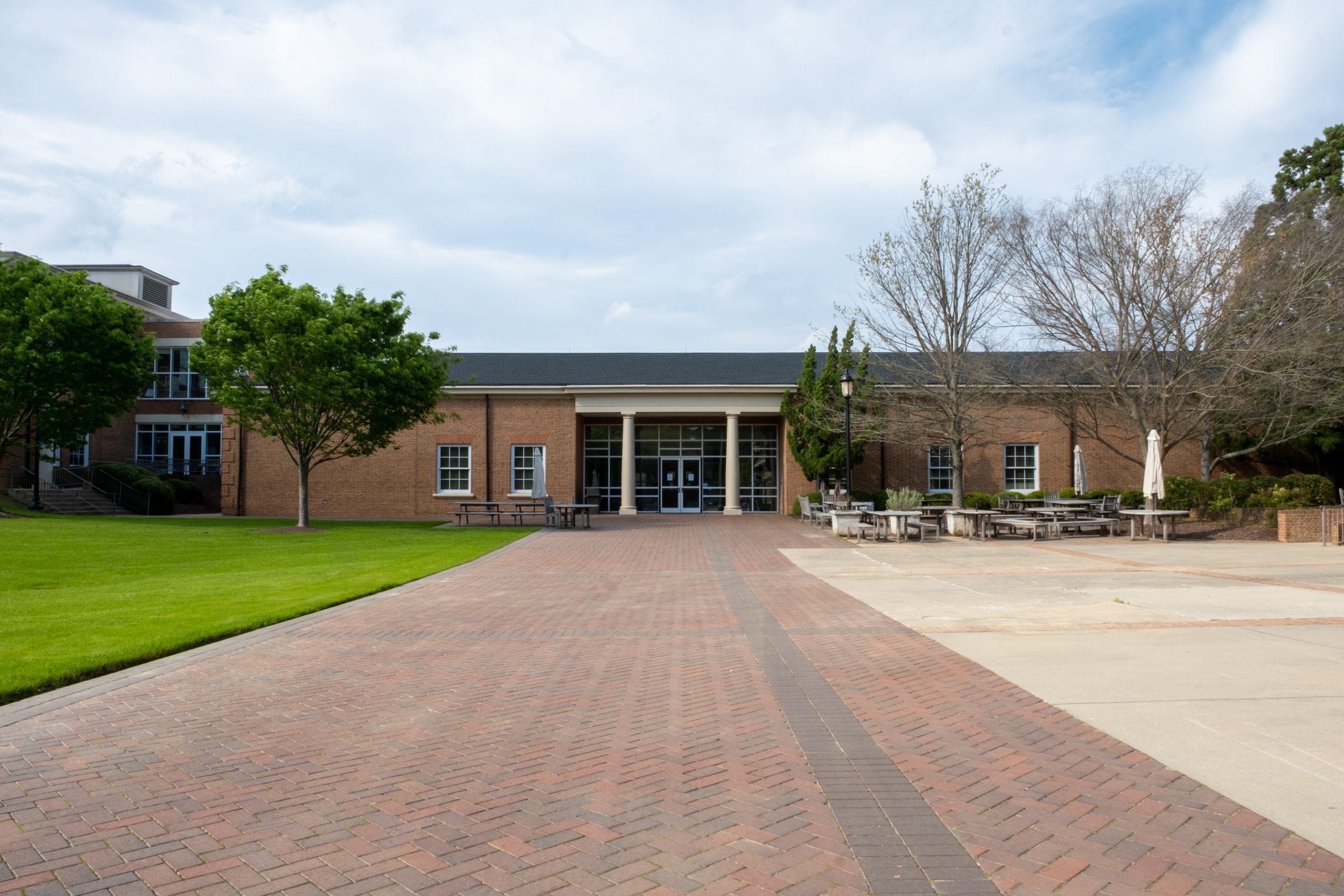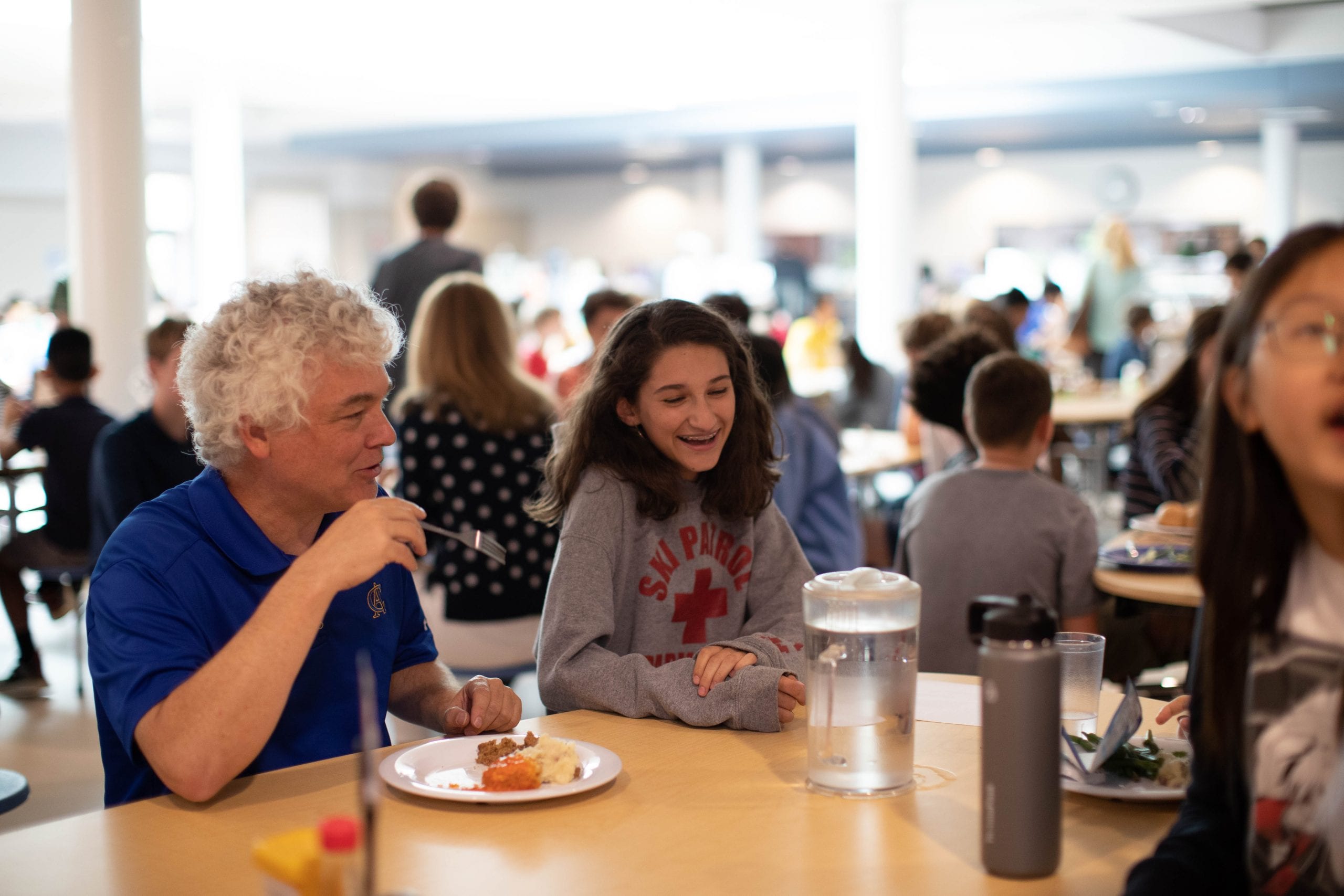 Next to Berger Hall, our Dining Hall offers cooked-from-scratch, healthy, and delicious lunch options sure to please your palate.
Upper School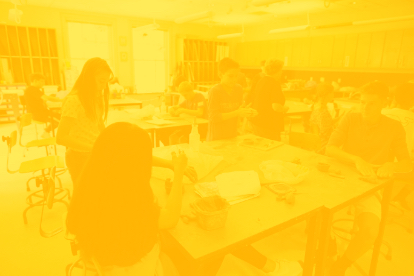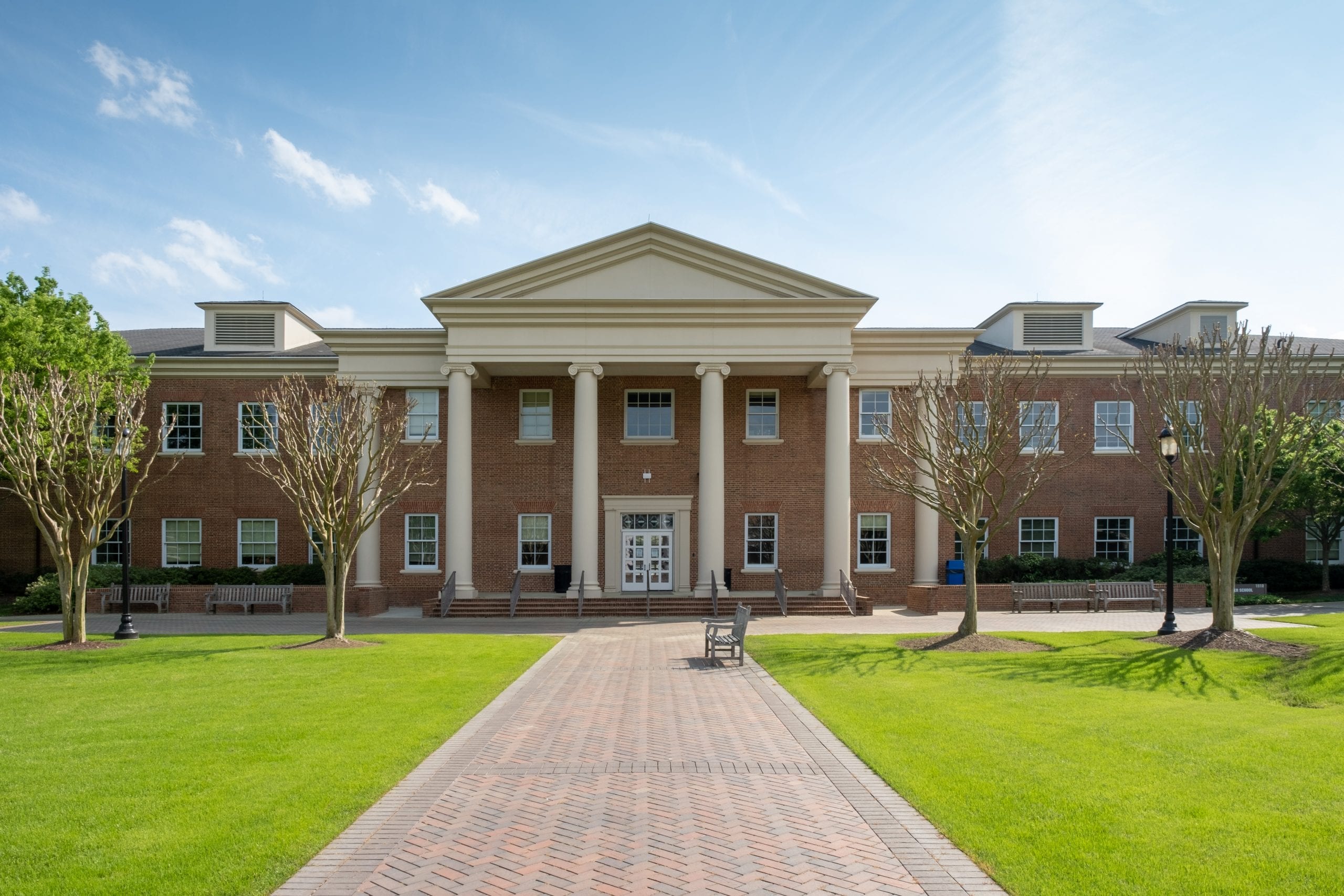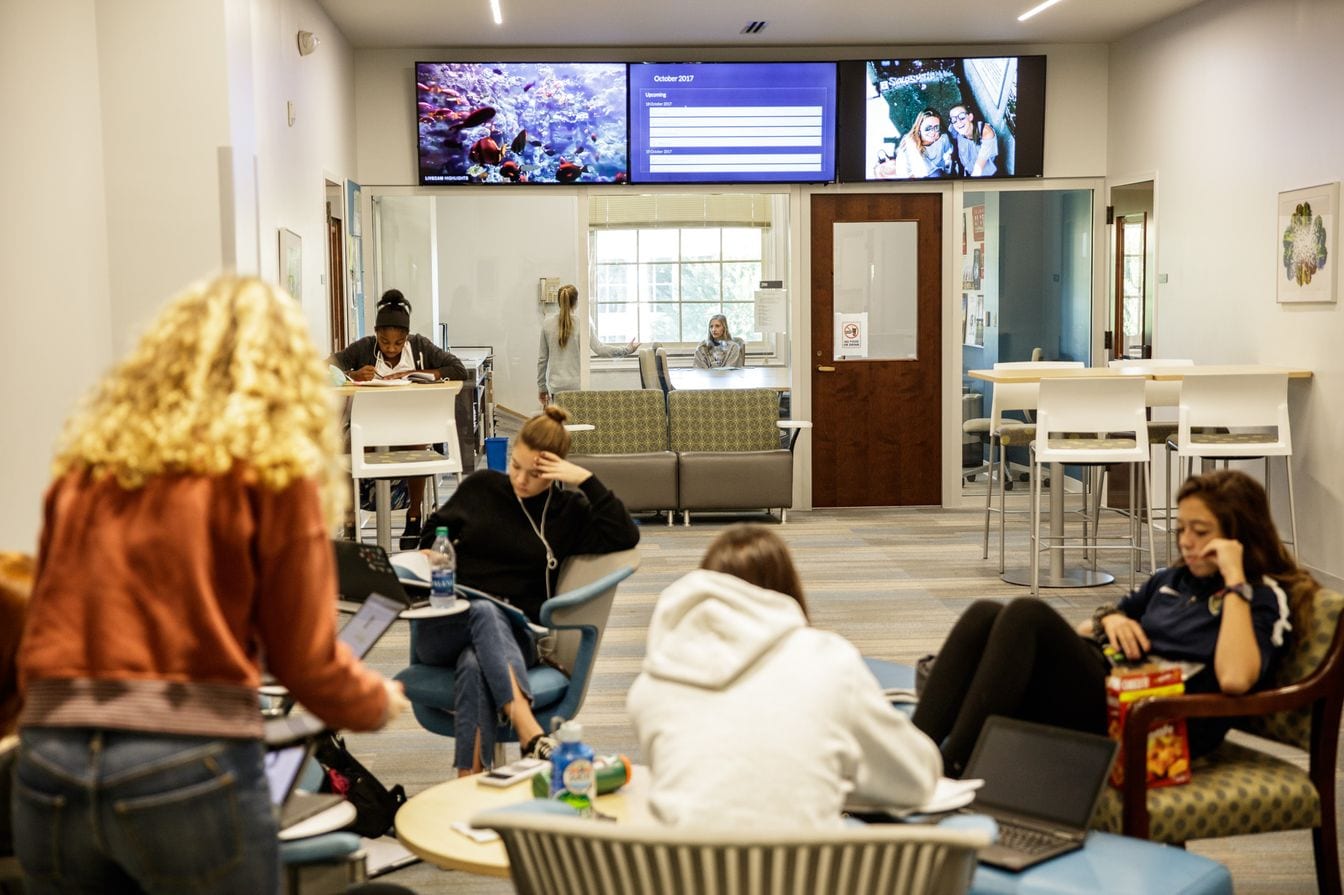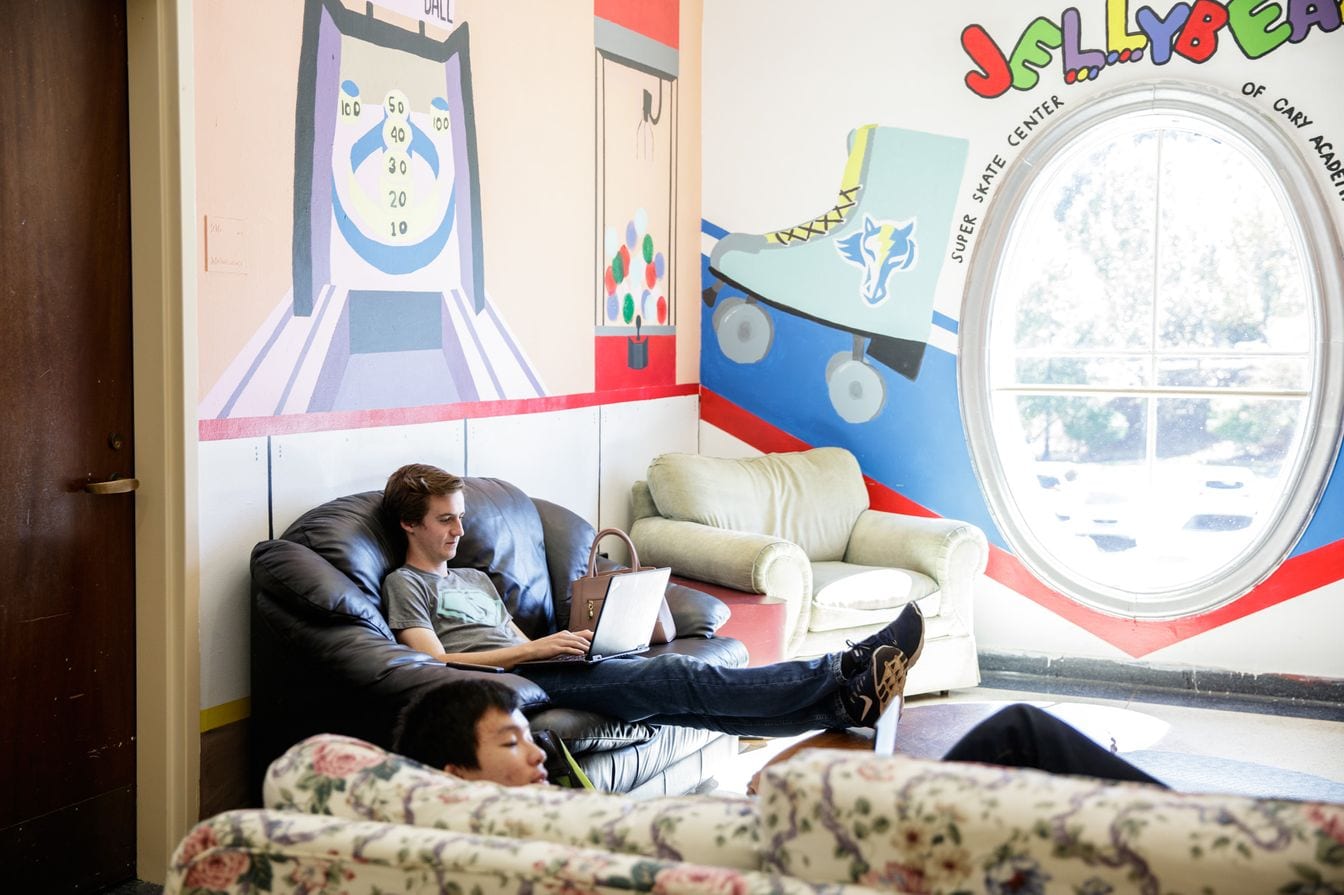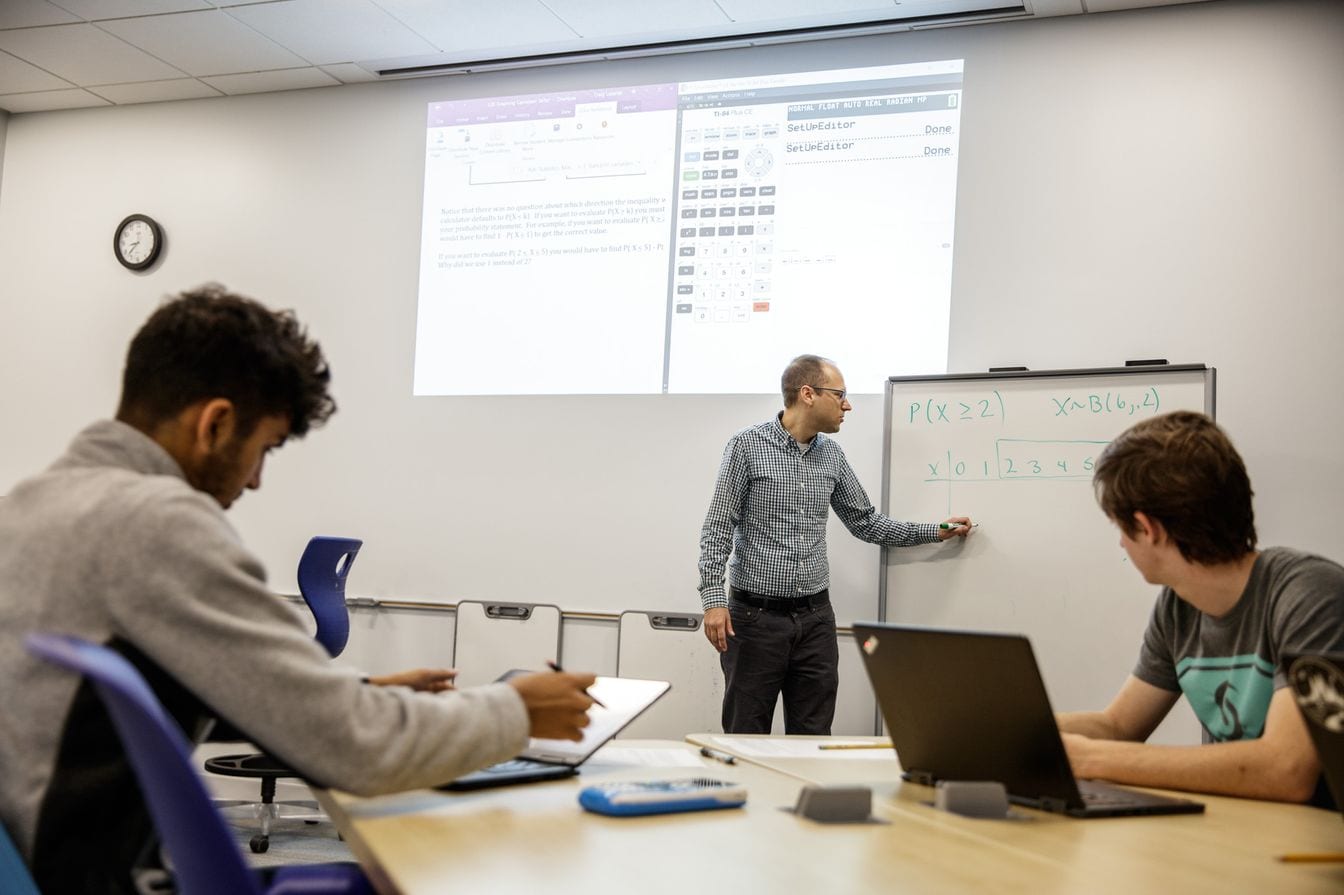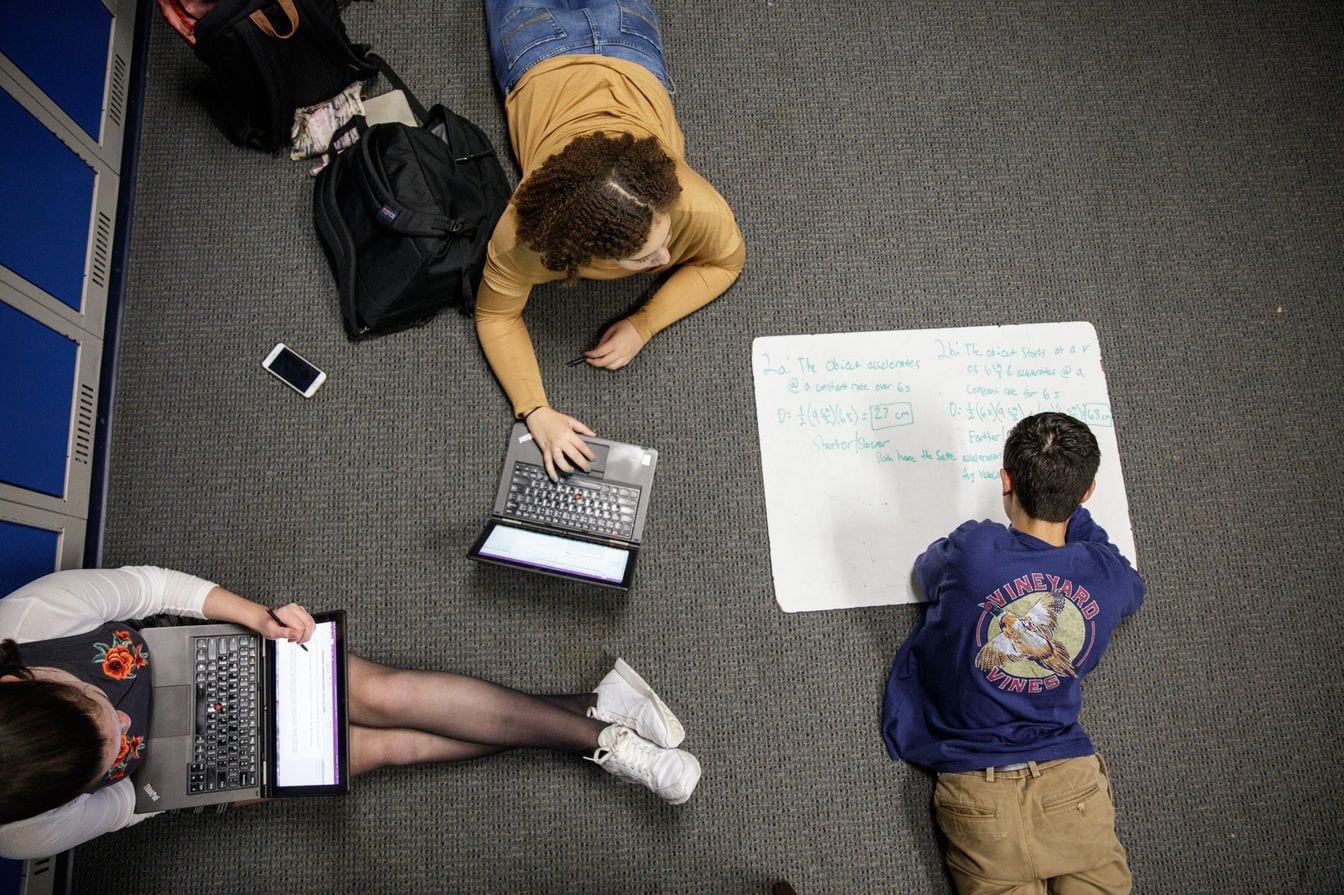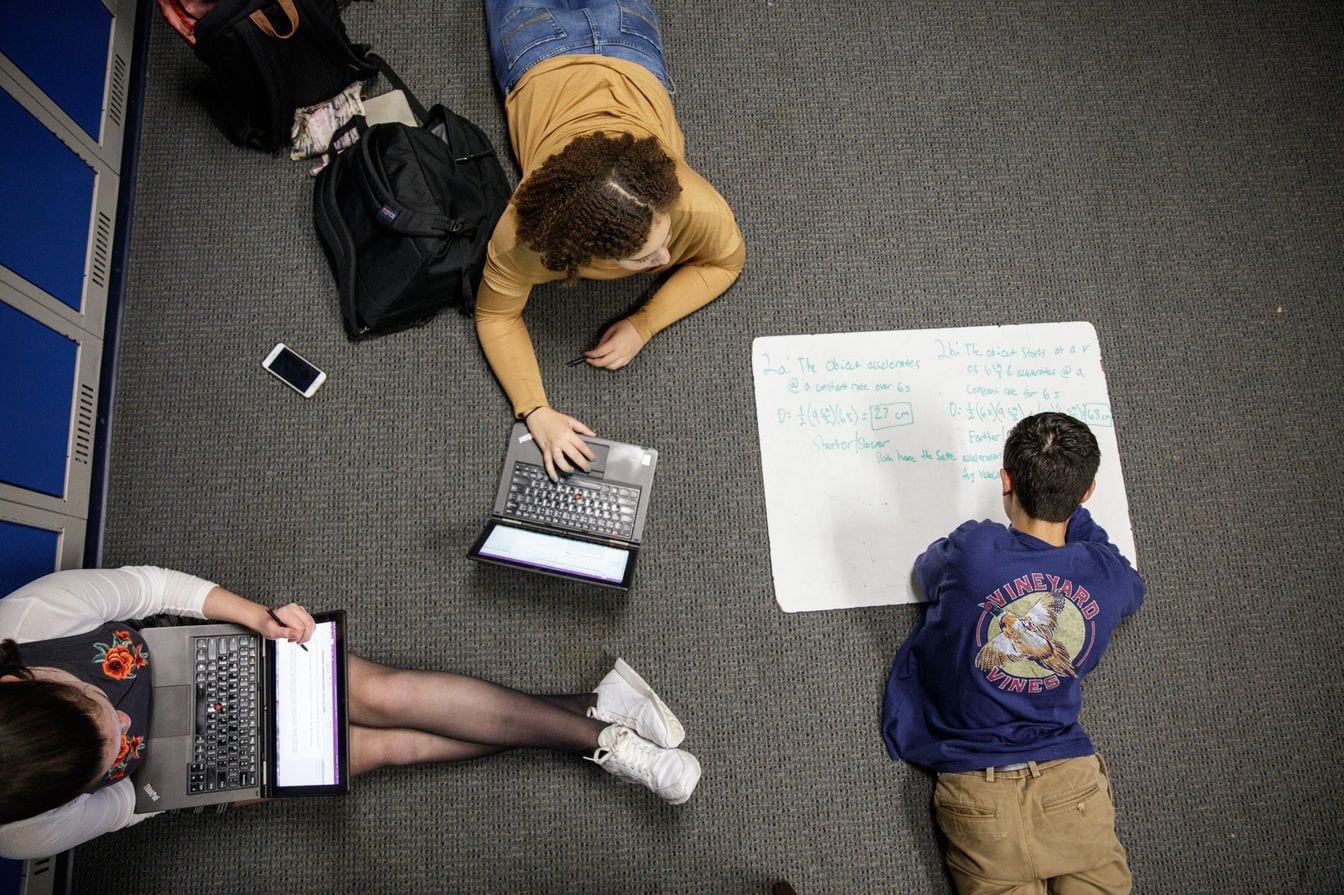 South of the Quad, the Upper School offers flexible classroom spaces, a student collaboration lounge (or Collabolounge in CA-speak), and college counseling suite. It is also the home to our Center for Community Engagement.
The Quad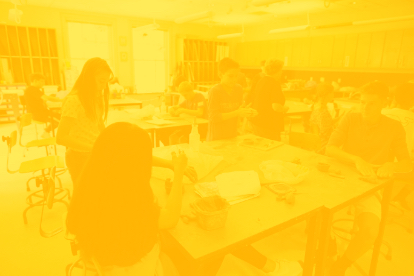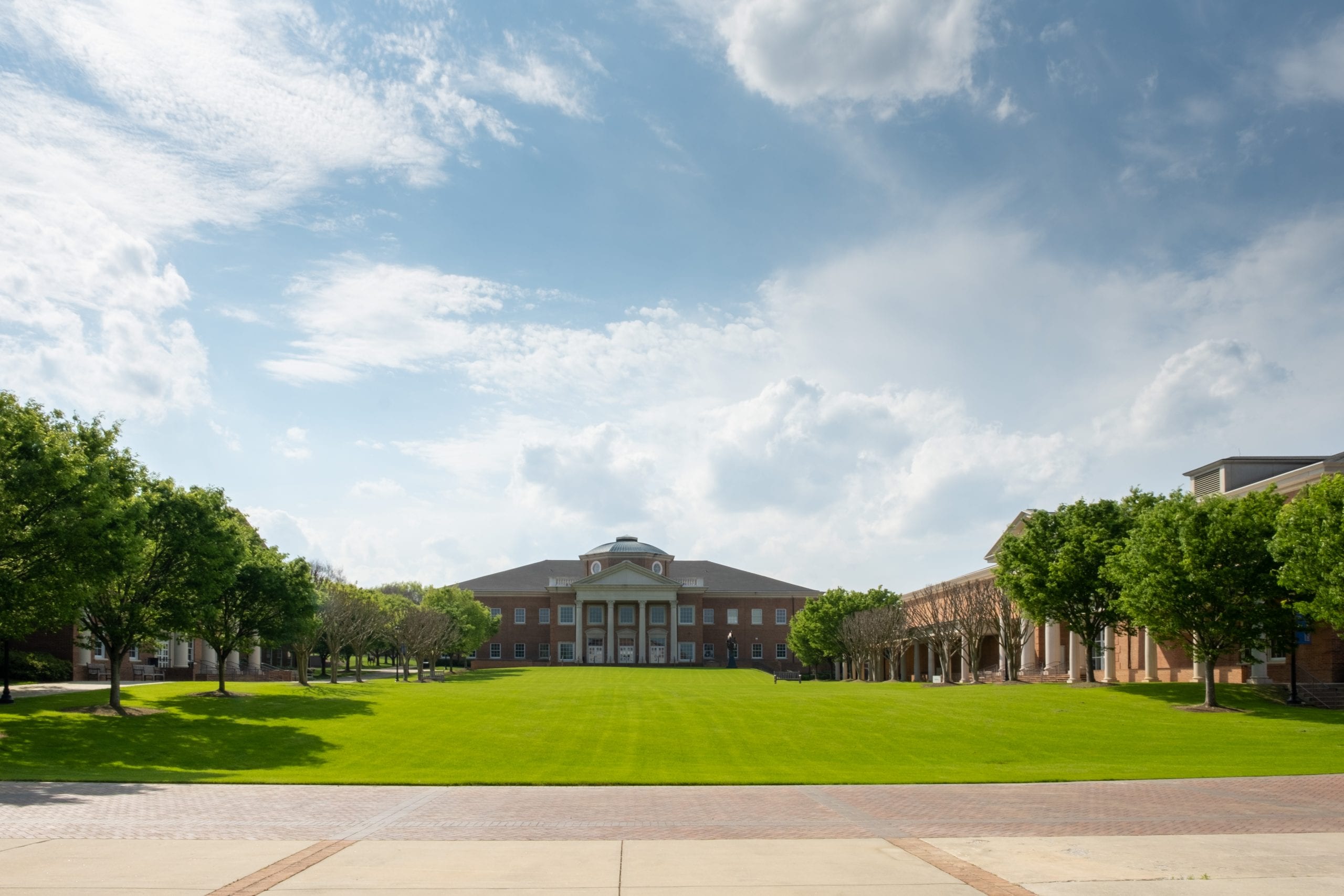 The groomed grounds of our picturesque Quad provide a community space for gathering, hanging-out, and studying (and, of course, the occasional spike-ball tournament).
Berger Hall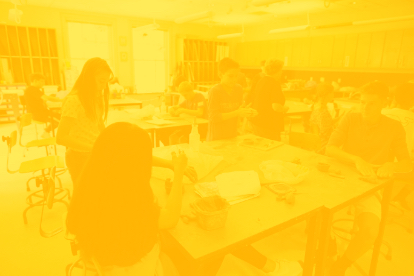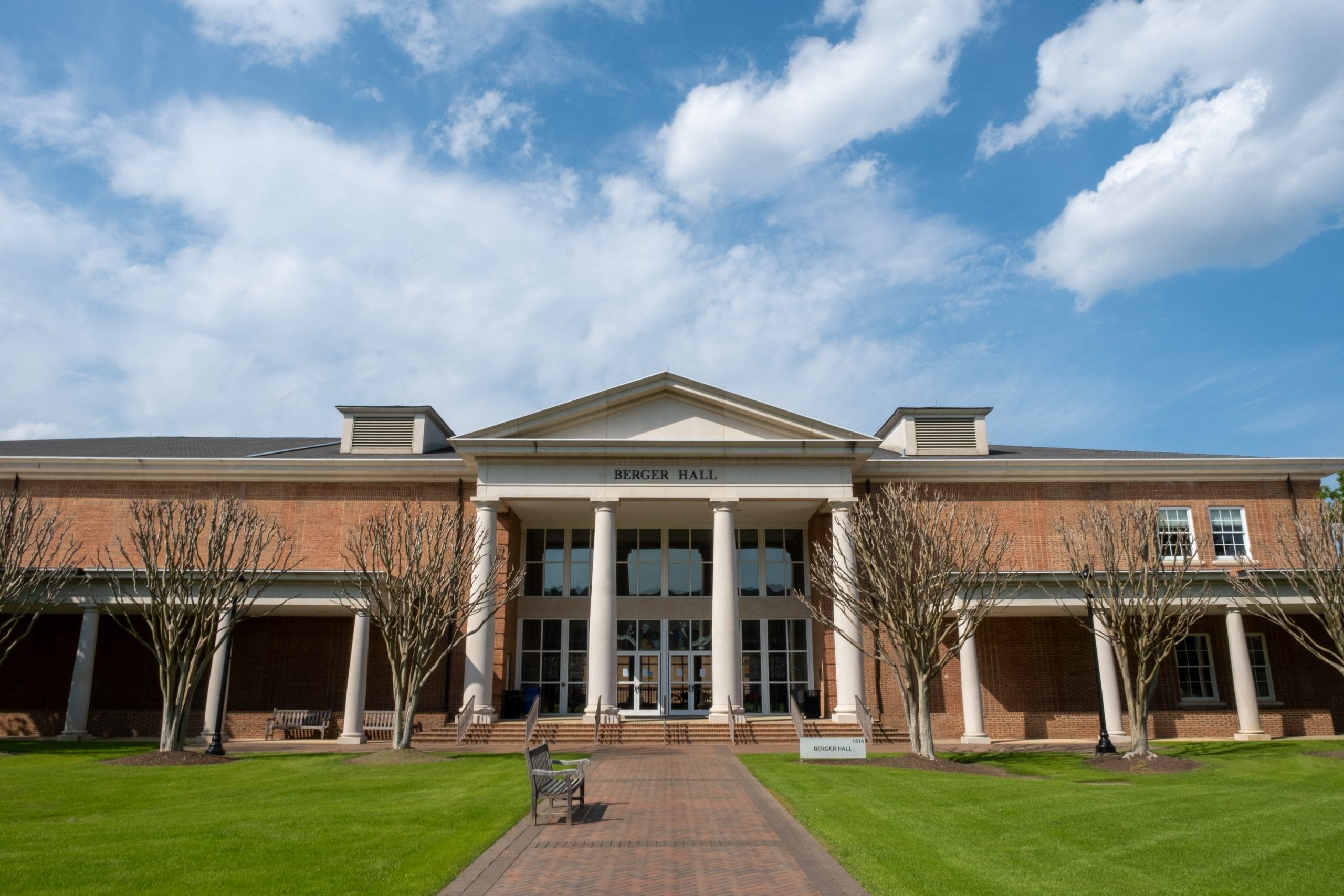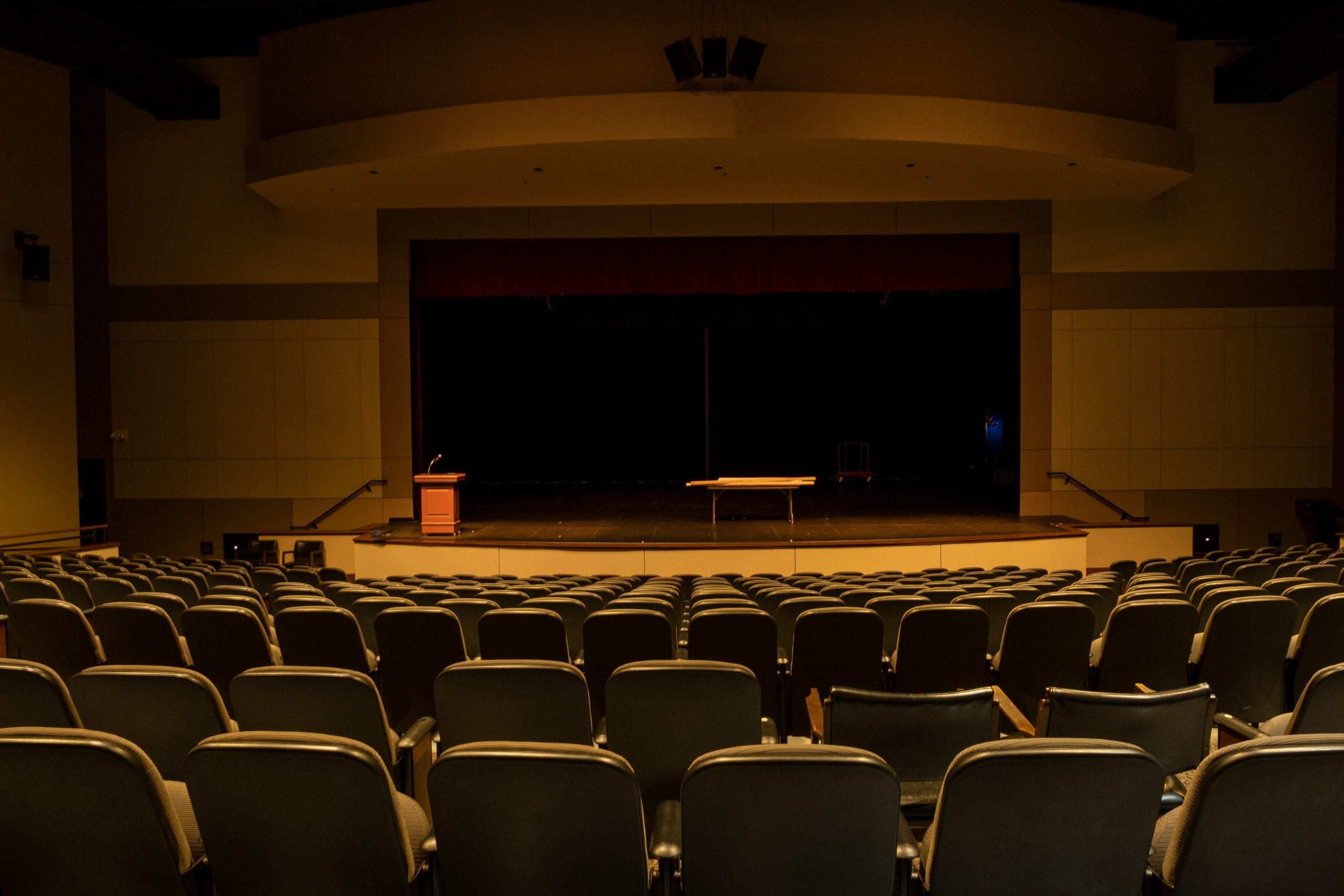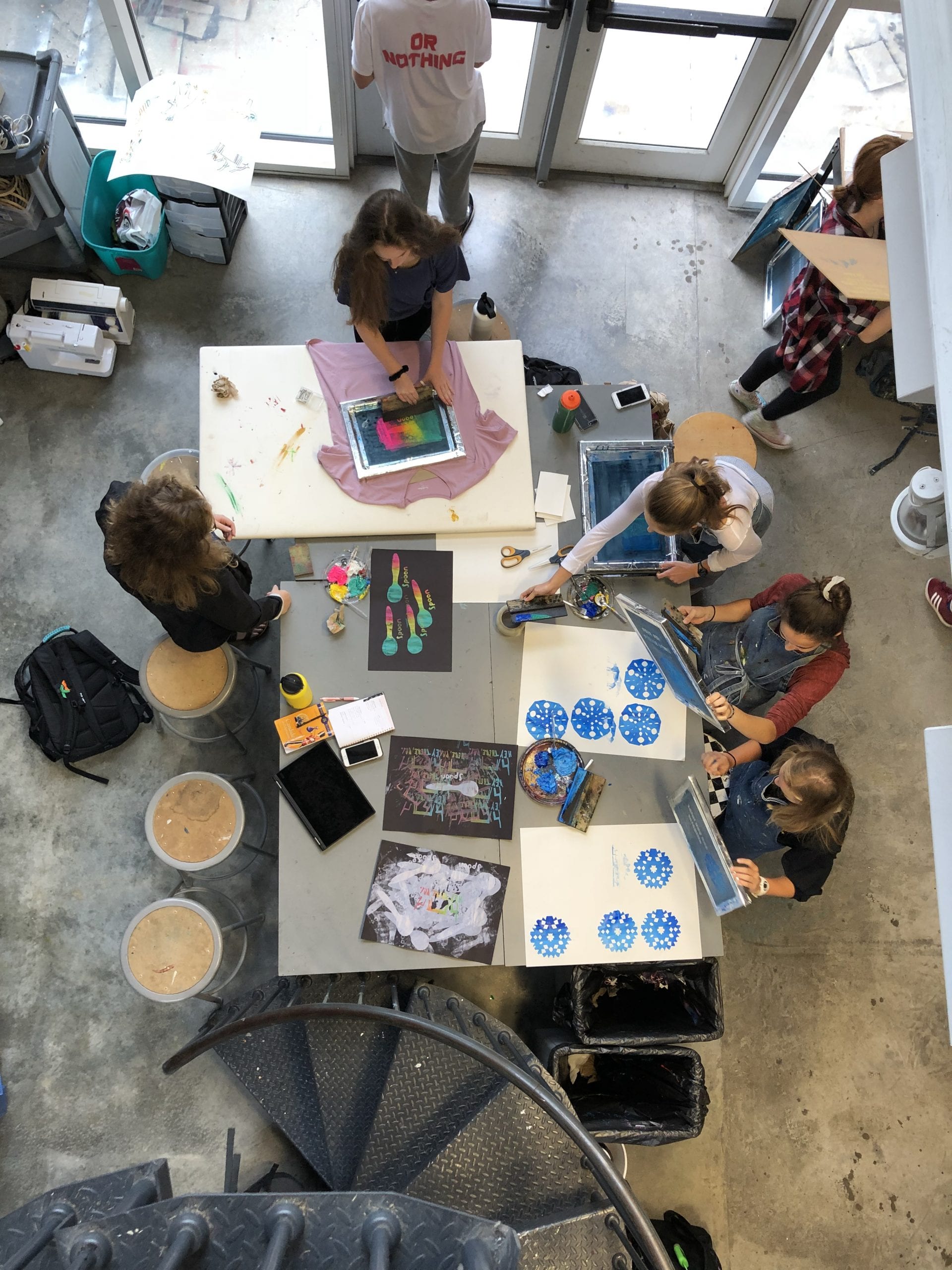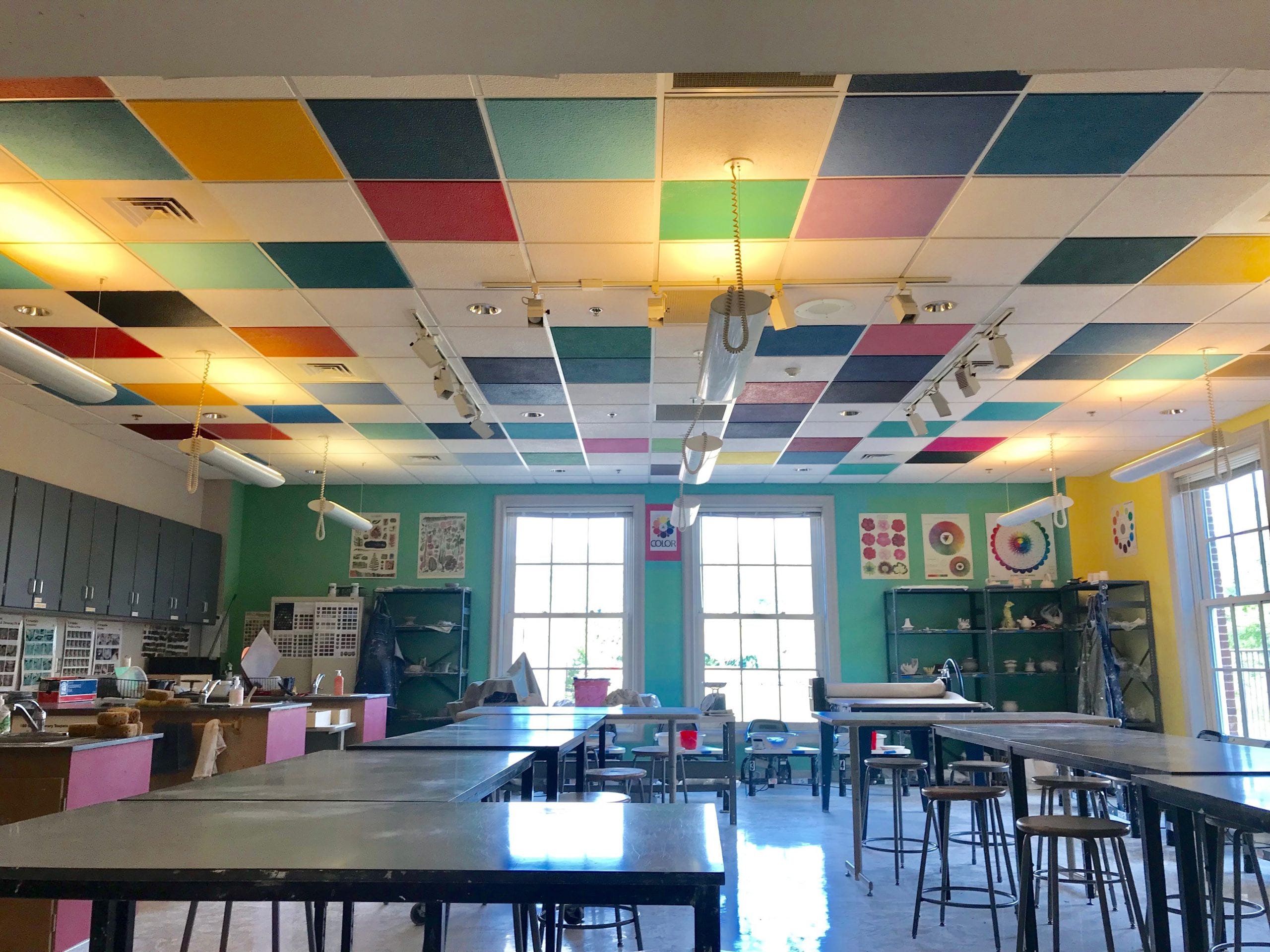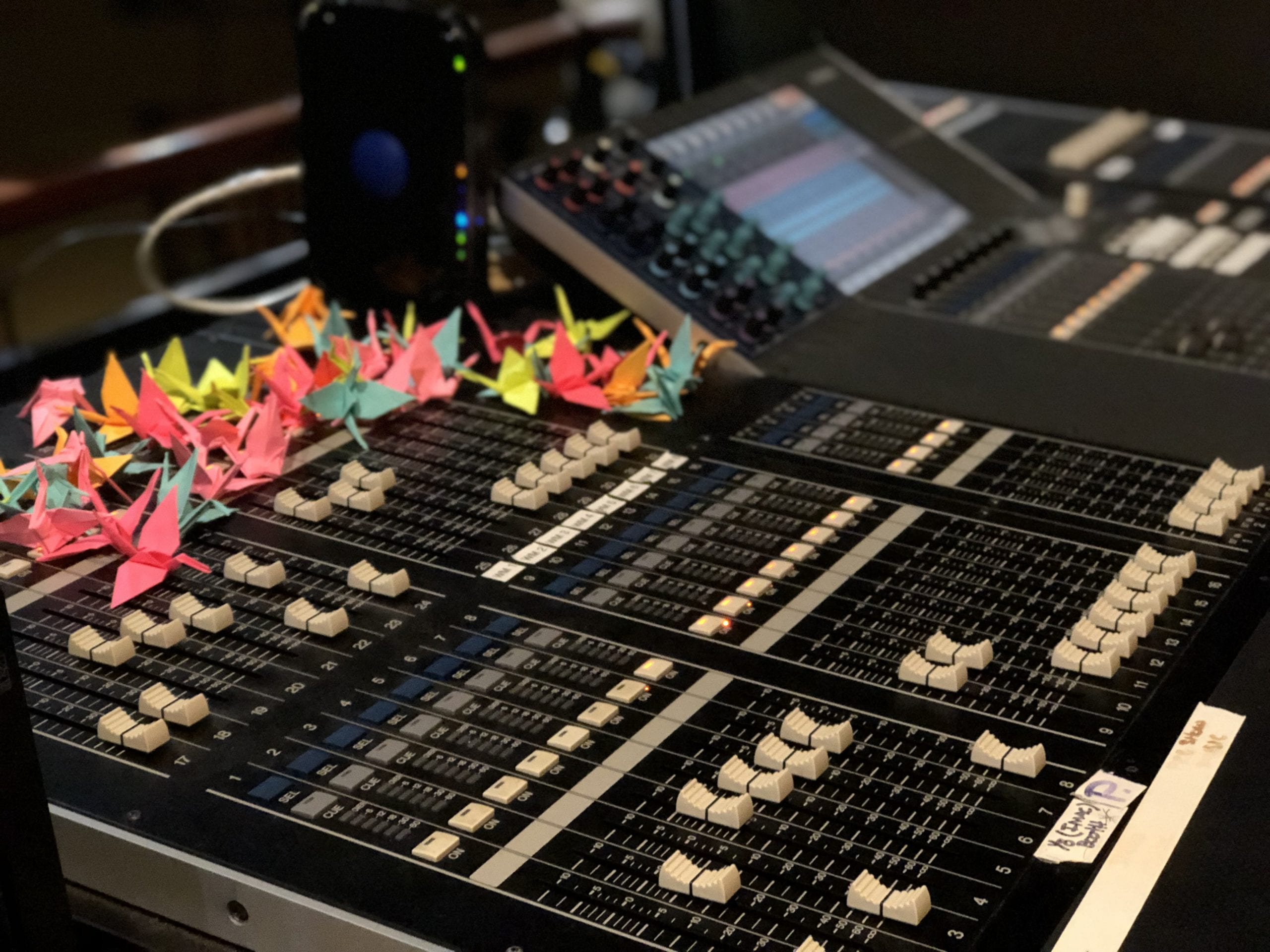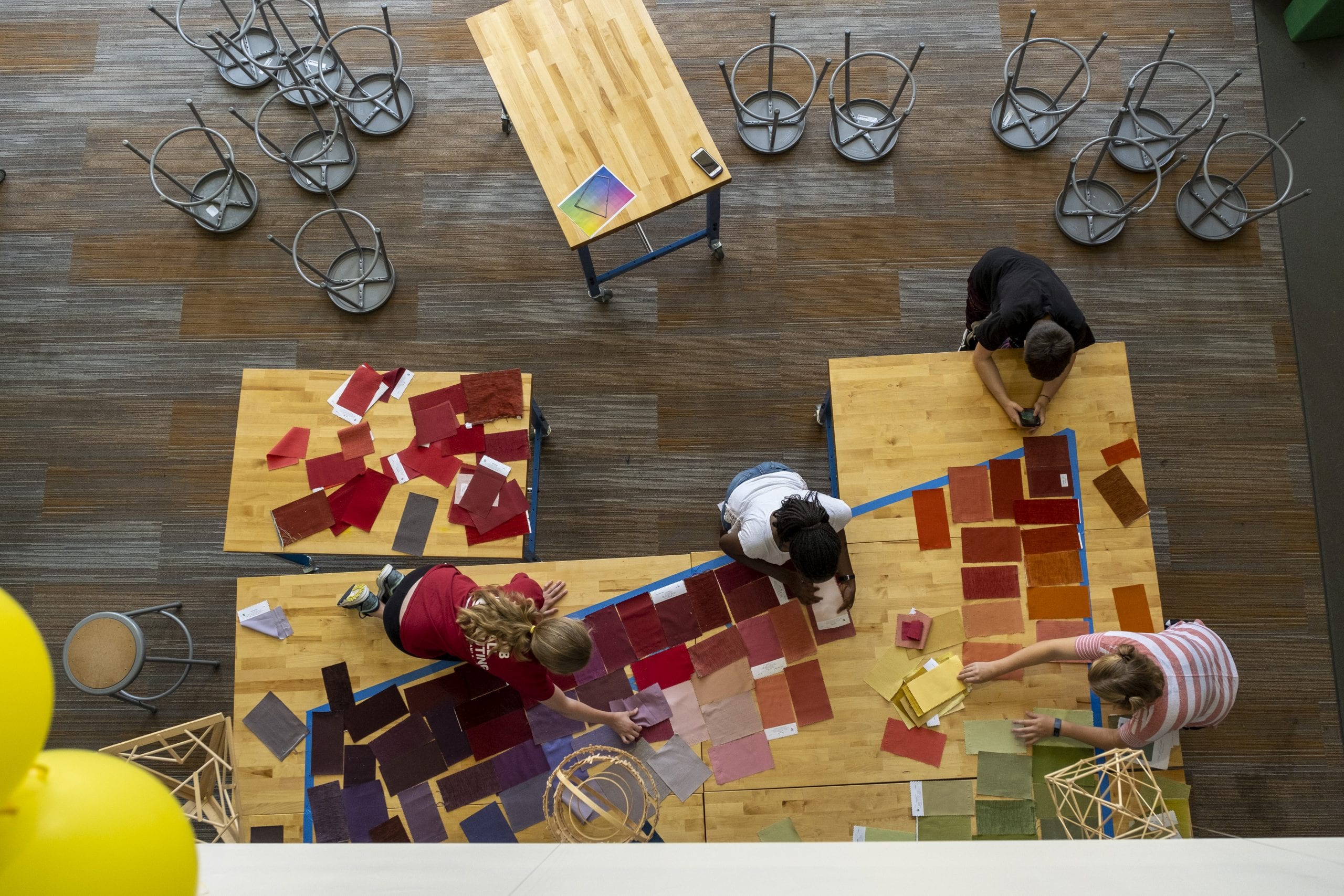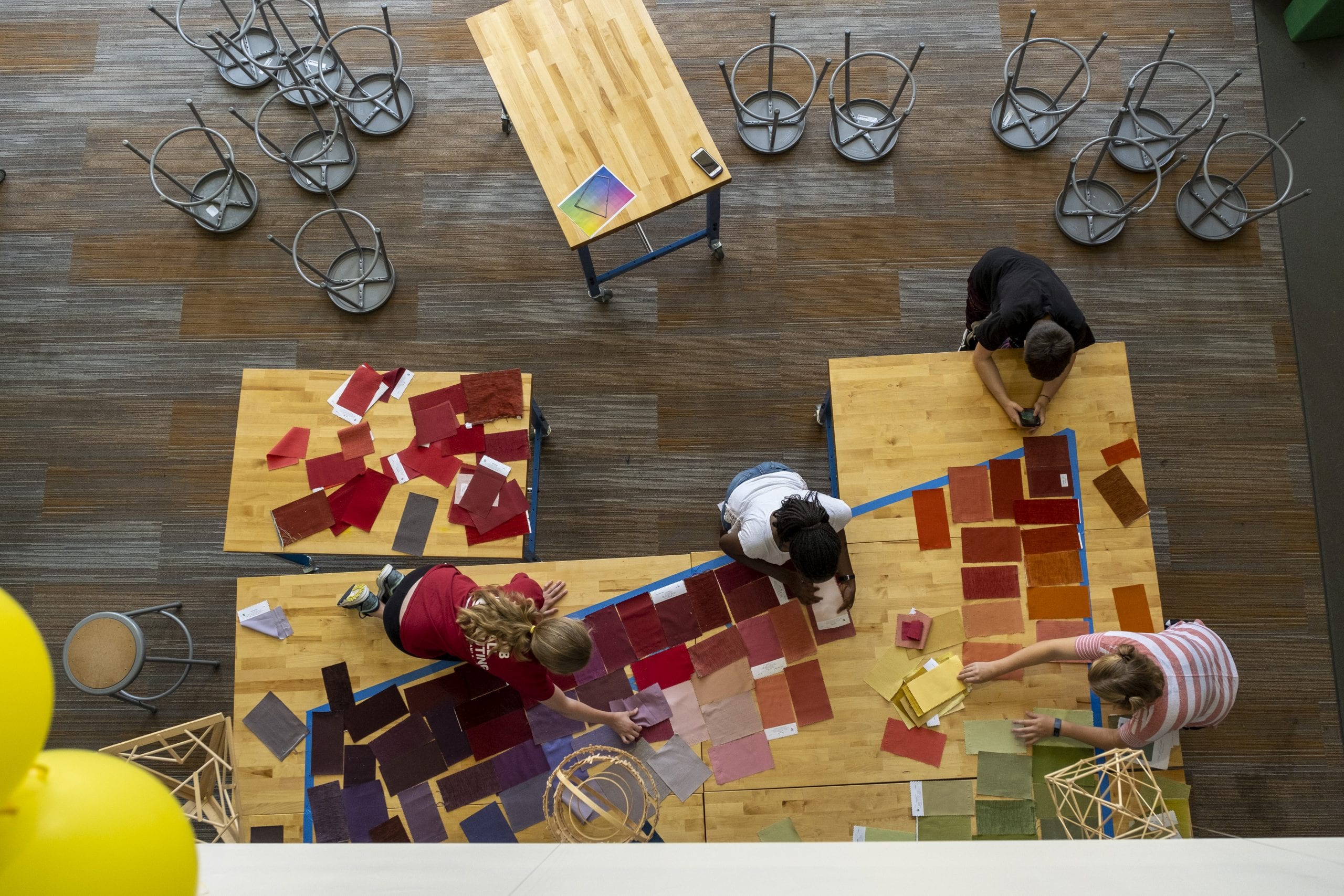 At the heart of campus, Berger Hall offers a 500-seat theater (for community gatherings and performances alike), a black-box theater, music and art studios (including pottery studio), multimedia Discovery Studio, and plenty of room for artistic instruction and practice.
DISCOVER YOURSELF HERE
Upcoming CA Events
Wednesday
Anti-Racist Day – Breakfast Reception
Wednesday
College Visit – University of Chicago
Wednesday
MS Anti-Racist Day – Keynote Speaker Dasan Ahanu