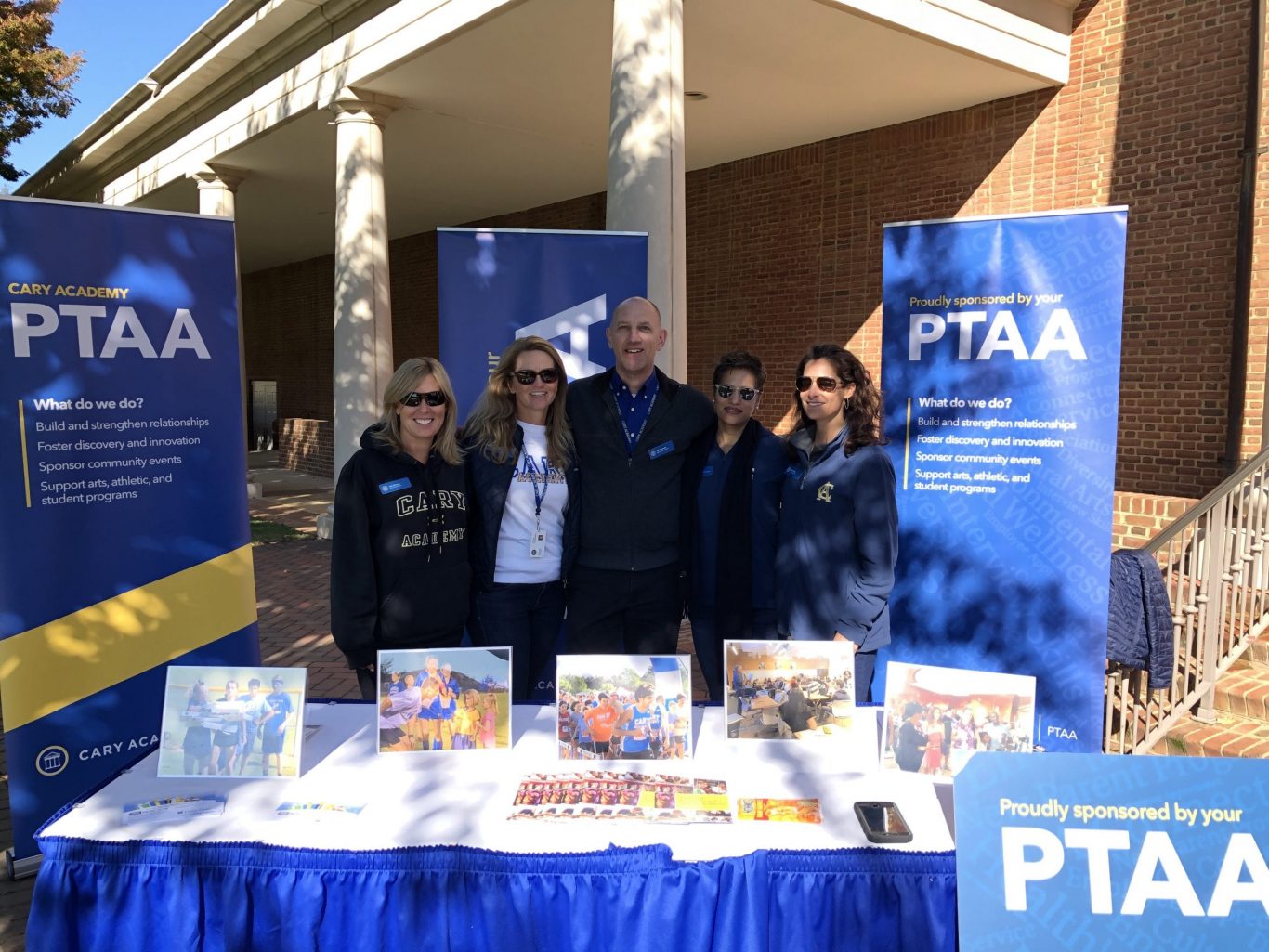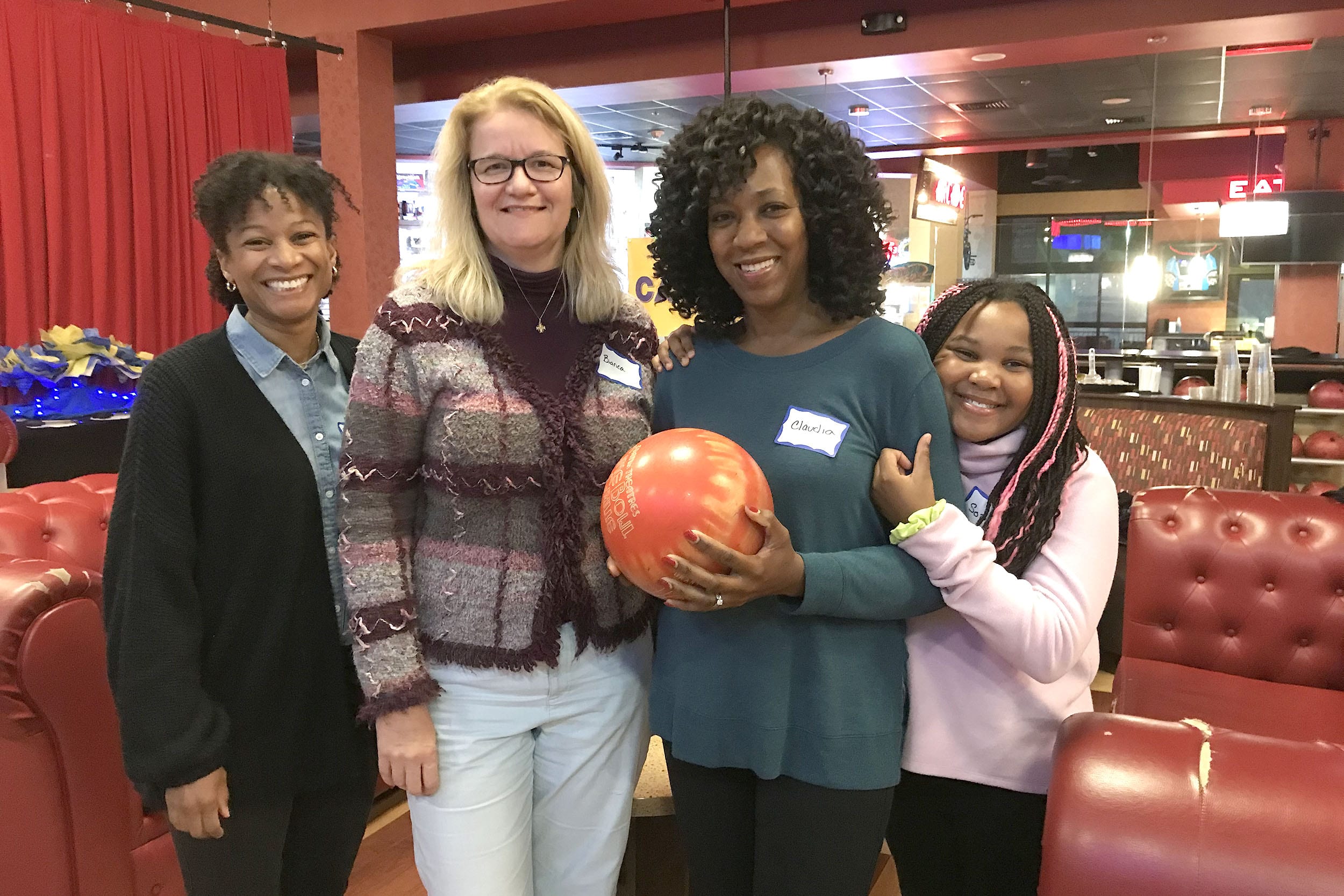 PTAA
Every parent and employee has a role to play in enhancing the CA experience.
Our Parent Teacher Administration Alliance (PTAA) is a close collaboration between our parents, administration, faculty, and staff that sustains our community, advances our mission, and supports our students in ways both big and small throughout the year.
PTAA Leadership
Trusted advocates. Collaborative liaisons. Fervent cheerleaders. Impassioned DICE enthusiasts. Dedicated community-builders.
While our PTAA leaders wear many hats, they all have one thing in common: an unwavering commitment to advancing CA's mission and creating the best possible experience for all our community members—students, families, and employees alike.
PTAA Board of Directors, 2022-2023
Dana Davis, President
Keyuri Patel, Vice President/President Elect
Anu Mannar, Immediate Past President
Paul Giralt, Secretary
Emy Hanson, Treasurer
Sarah Nasim, Middle School Representative
Katie Deutsch, Middle School Representative
Lauren Jacobsen, Upper School Representative
Tamecia Williams, Upper School Representative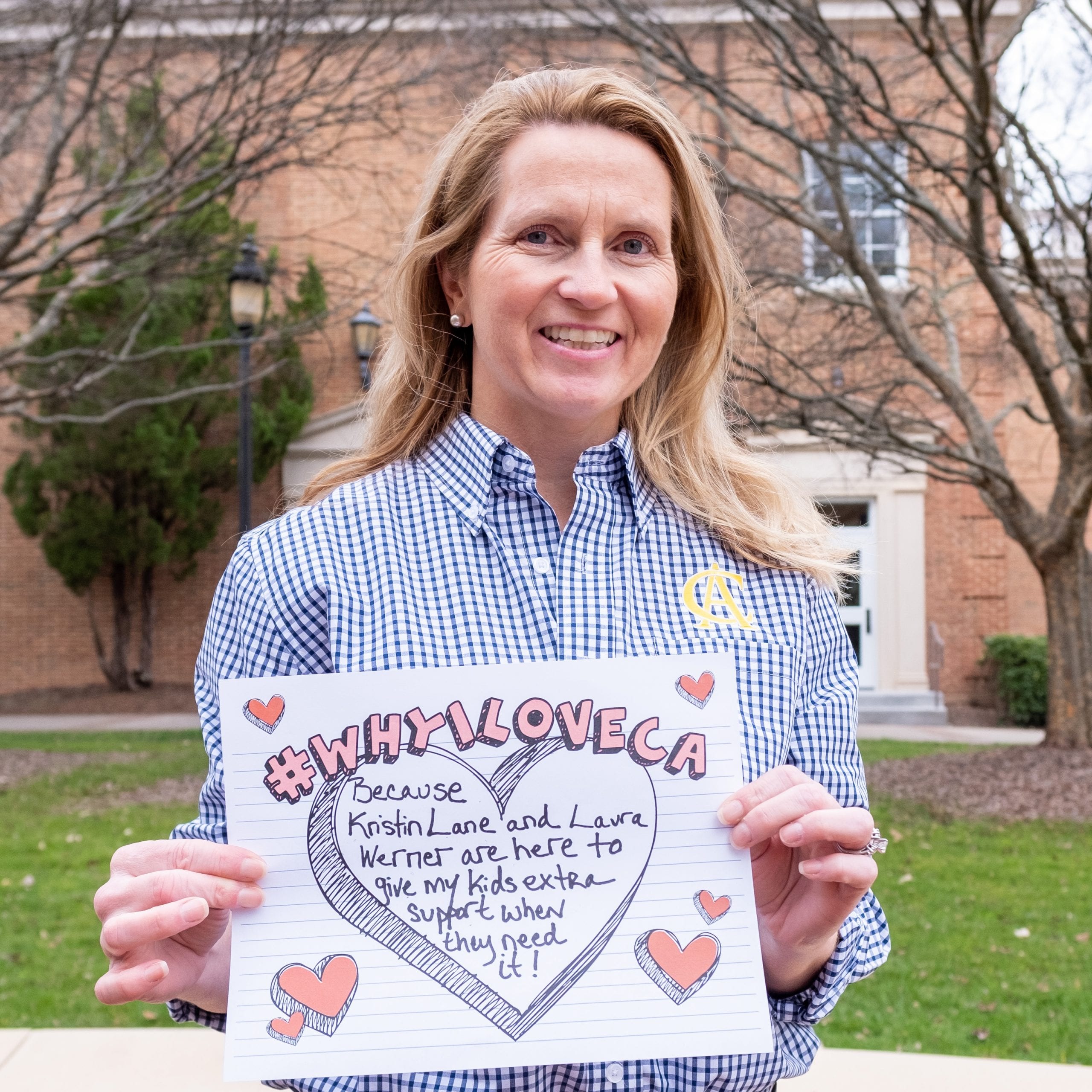 "
I am a proud member of the CA Community. In good times and in times of challenge, we unite as a community of strength, of patience and understanding, and of giving. We stand together dedicated to CA's mission and students.
Malissa Larsen
PTAA President, 2019/2020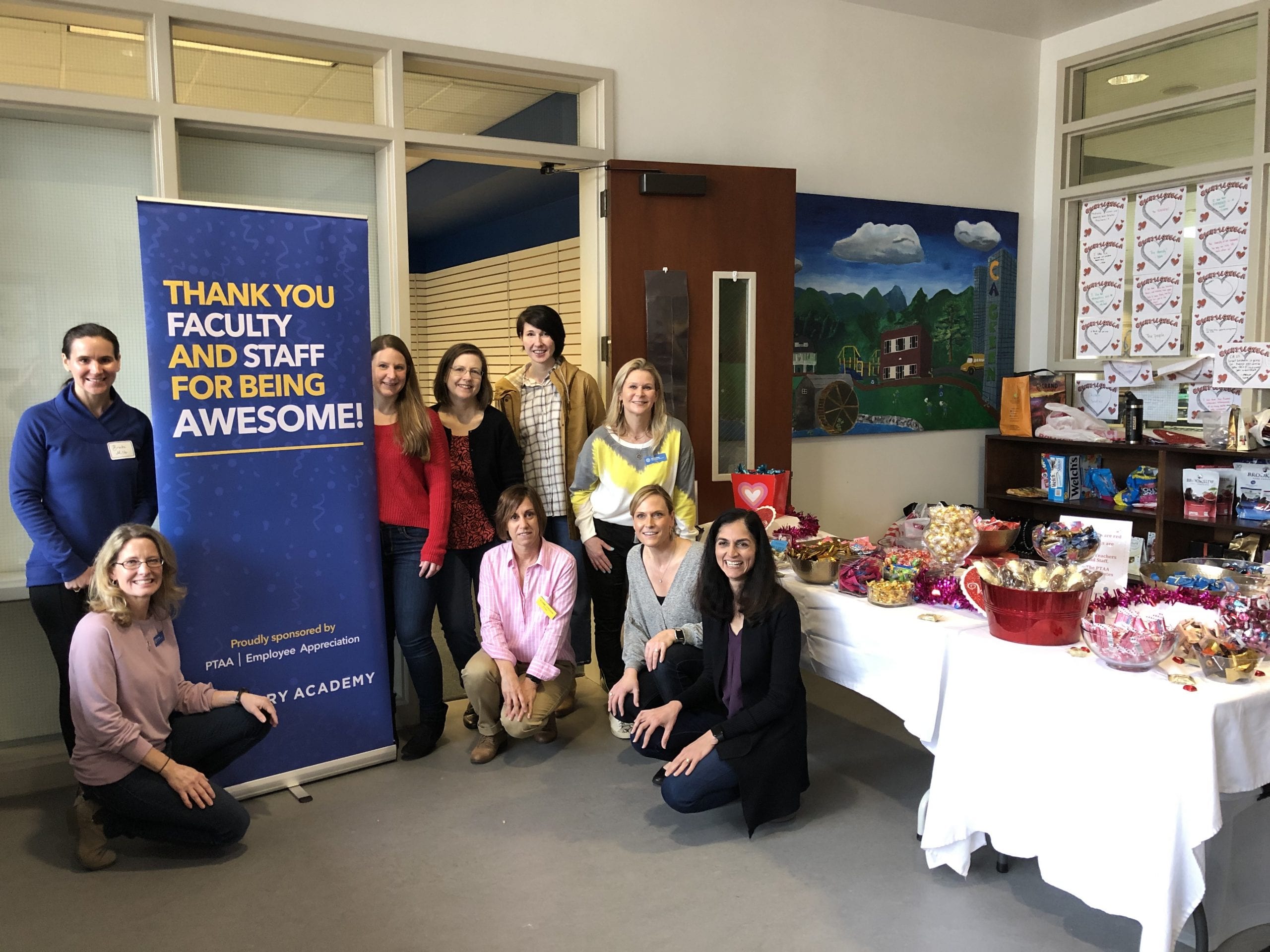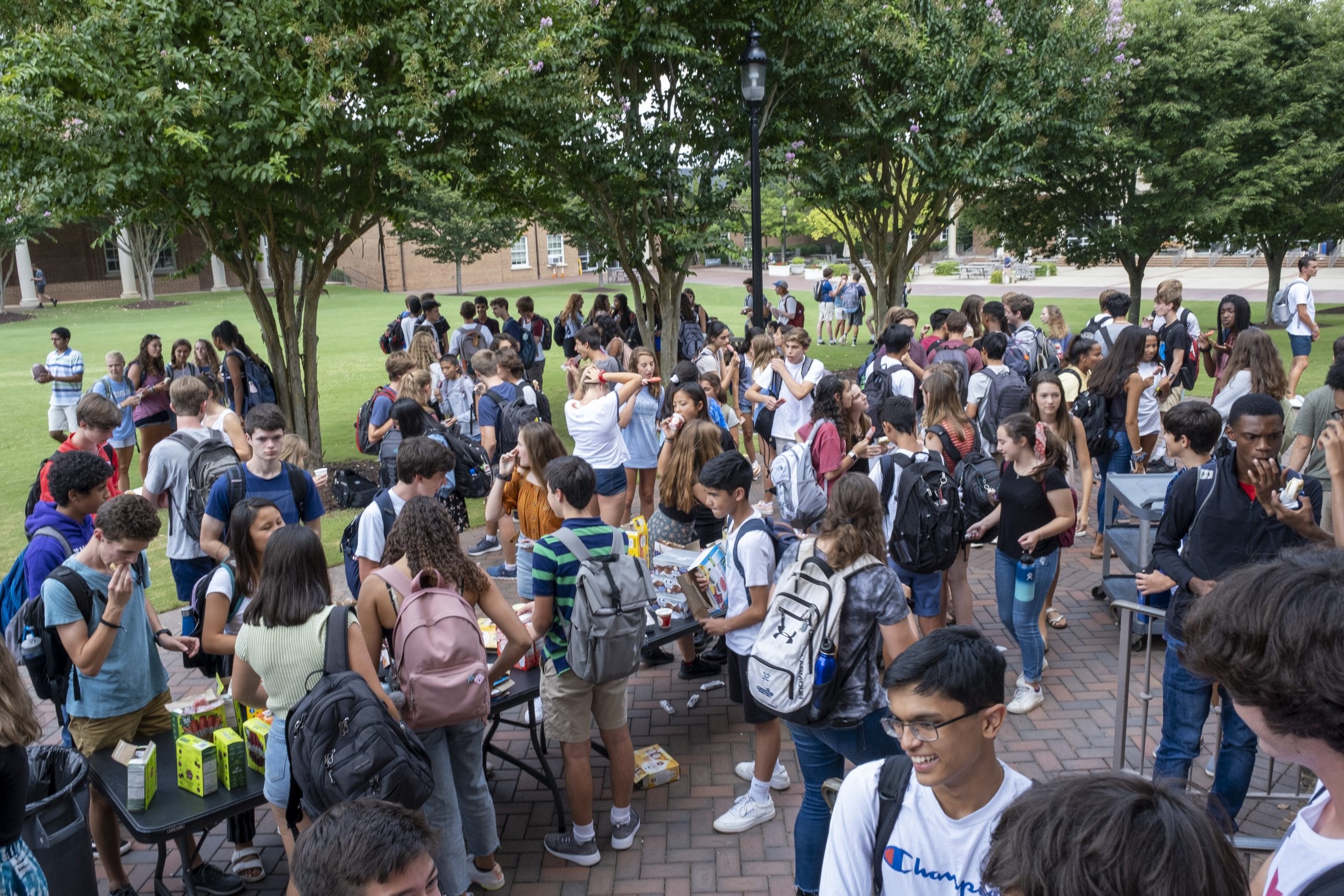 PTAA Committees
Whether facilitating connections between new and veteran families or supporting community members through trying times. Fostering school spirit or supporting student programming. Appreciating our faculty or celebrating our diverse community—the work done in our extensive and varied PTAA committees touch and augment nearly every aspect of CA life.
Led by our hard-working committee chairs, our diverse committees offer lots of opportunities to harness your interests and strengths in service to our community. With flexible opportunities large and small, you can make a significant difference in ways that work with your life (and your bandwidth). 
VIEW ALL PTAA COMMITTEES
CA 5k Run and Expo
Organize our Cary Academy 5K—an annual run/walk through our beautiful campus—and the race expo, featuring local vendors offering drinks, food, demonstrations, and more.
CA Connected
Facilitate connections between new and veteran families by offering additional information and support through informal group gatherings, parent outings, and events.
Caring
Care for the entire CA community with welcome notes and small gifts to new CA employees, congratulatory cards to celebrate milestones, or support—cards of condolence, words of encouragement, and meals—for families or employees in times of need.
Cultural Arts
Provide innovative and unique cultural arts programs/experiences to enrich, enhance, and nourish both CA students and curriculum.
Charger Club
Work closely with the Athletic Department and student-led X Factor to support activities and projects that promote school spirit and good sportsmanship.
Diversity
Celebrate our community's rich diversity with inclusive events that reinforce our commitment to diversity, equity, and inclusion.
Employee Appreciation
Express gratitude to CA's stellar faculty and staff by providing breakfasts, treats, and thank you cards throughout the year.
Fun Fest
Help organize and staff the family event of the year, a carnival-style event with giant inflatables, a DJ, Bingo, and snow cones.
Health and Wellness
Focus on the health and well being of all members of our community with programming to promote mental health, healthy eating, active lifestyles, and personal safety.
Interview Skills
Work with the Upper School to help students practice their college and job interview skills.
Parent Ambassador Program
Work with the Admissions Office to welcome new and prospective families by assisting with campus tours, hosting duties, and open houses/information sessions.
Sustainability
Make an impact by helping to develop environmentally sustainable behaviors and attitudes across the CA community.
Taste and Toast
Help to plan, organize and execute the community celebration of the year, when parents, faculty and staff come together for a casual evening of socializing and reconnecting with friends old and new.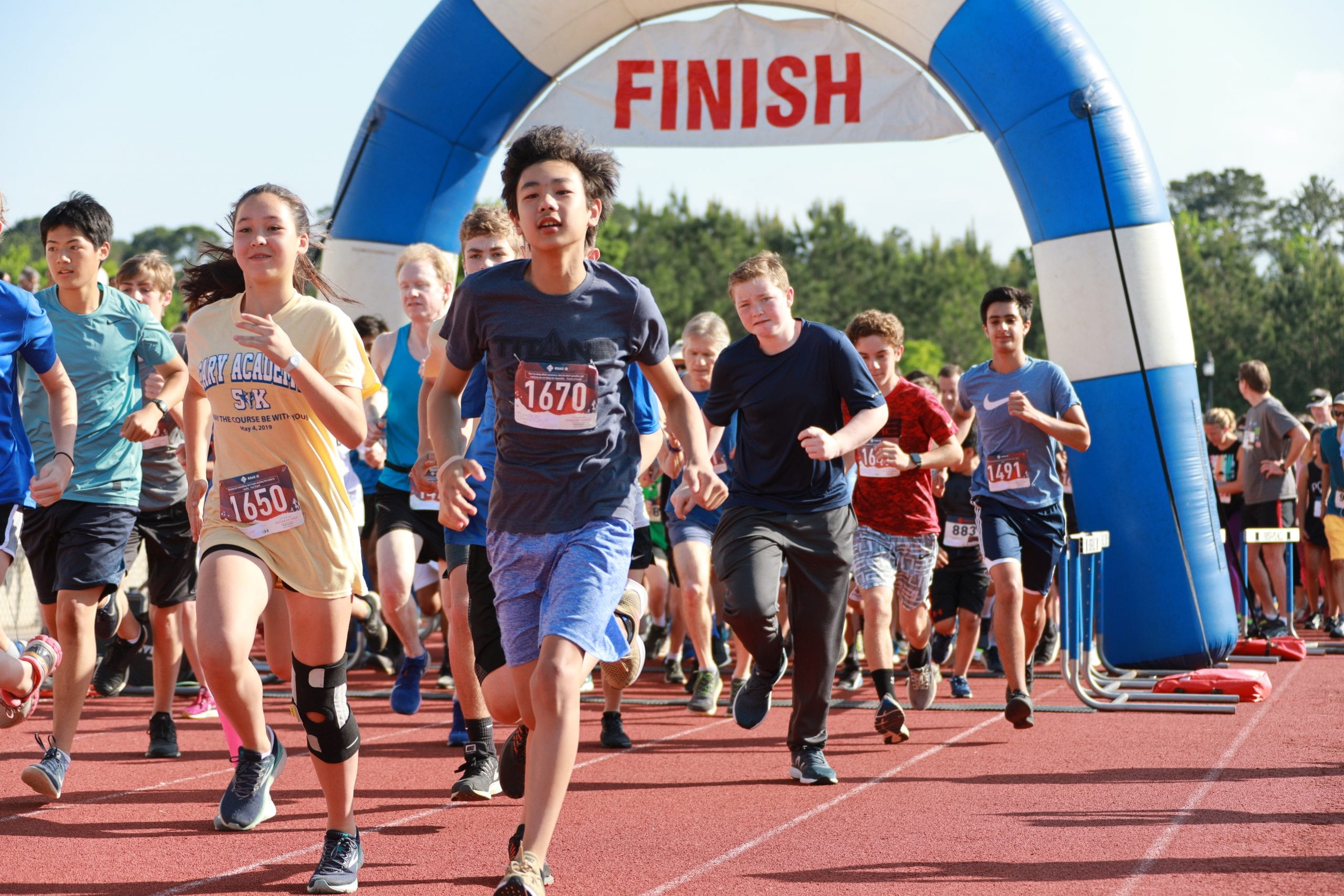 PTAA Events
CA enjoys many community-building events throughout the year, from the hard-fought Charger Cup (our Middle School Field Day) to Homecoming to our student welcome dinners and countless grade-level activities in between (end of the year pool party, anyone?). None would be possible without the volunteer efforts of our tireless PTAA volunteers.
VIEW PTAA EVENTS
CA 5K Run and Expo
A morning run/walk through the hidden parts of our beautiful campus ending in a vendor Expo in our track and field stadium.
CA Fund Drive
A crucial support of our school activities. Volunteers are needed to help the fund drive by working with the Development Coordinator and CA Fund Co-Chairs. Responsibilities include working the Phone-a-Thon and preparing mailings from home.
Charger Cup
A longstanding annual tradition, Middle School advisories face-off in a blue versus gold showdown during our annual Charger Cup field day.
Family Service Day
Held in collaboration with our Center for Community Engagement, our family service days bring together the whole family to make a meaningful impact in our community.
Friday Night Lights
A Upper School student favorite, join us for an annual tailgate and traditional flag football game coached by the Upper School boys.
Fun Fest
A beloved carnival-style family event boasts giant inflatables, a DJ, games, and snow cones.
Grade-Level Activities
From on-campus events to end of trimsester parties, we arrange numerous grade-level activities throughout the year.
Homecoming
Show your Charger pride during our traditional Homecoming celebration for our students and alumni.
Sixth-Grade Community Lunch
Welcoming the newest members of our community, our sixth-grade community lunch brings together our new sixth-grade students, their parents, advisors, and administrators to forge bonds for the new school year and beyond.
Special Olympics
We're proud to host our local Special Olympics every May.
Taste and Toast
The social event of the year, this community celebration is a casual evening of socializing and reconnecting with friends old and new.
 Ubuntu
An annual celebration of our community's diverse heritage, Ubuntu offer an opportunity to share our various cultural and social perspectives, experiences, or talents with our students.
Join US
Hey, we get it.
It might seem a little daunting at first. But, fear not. As a community that practices inclusion, appreciation, and gratitude, the PTAA welcomes all of our members – all of your energy and your ideas. There are ample opportunities – big and small (after all, many hands make light work) – to meaningfully engage and connect, to come together to help shape who we are as a community, to support, encourage, and inspire each other, our students, and the larger CA community to be the very best it can be.