Faculty Reflections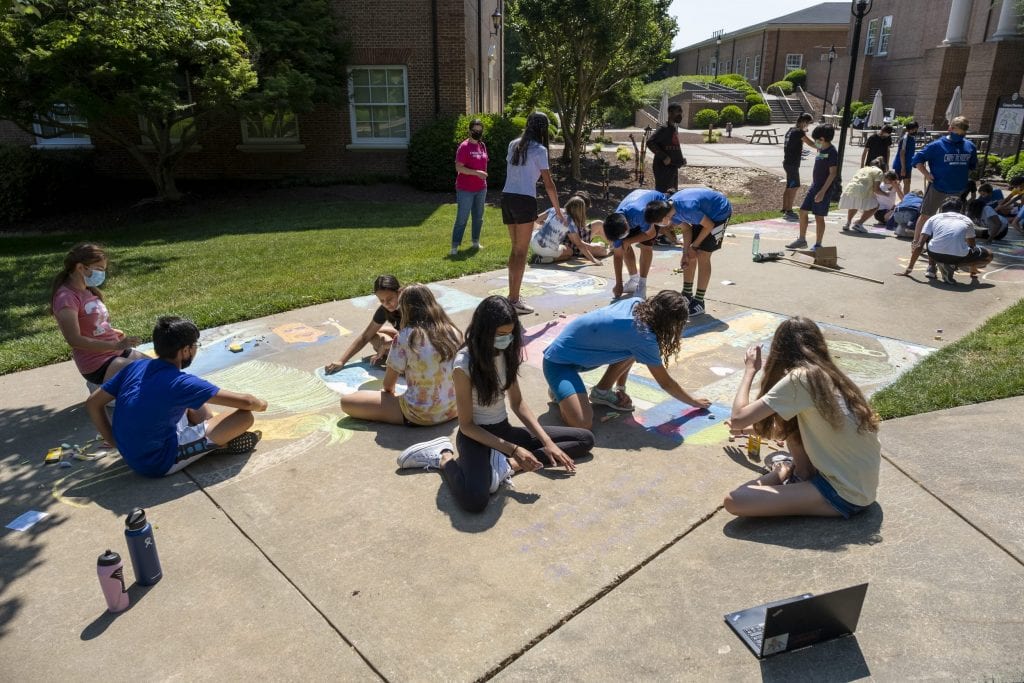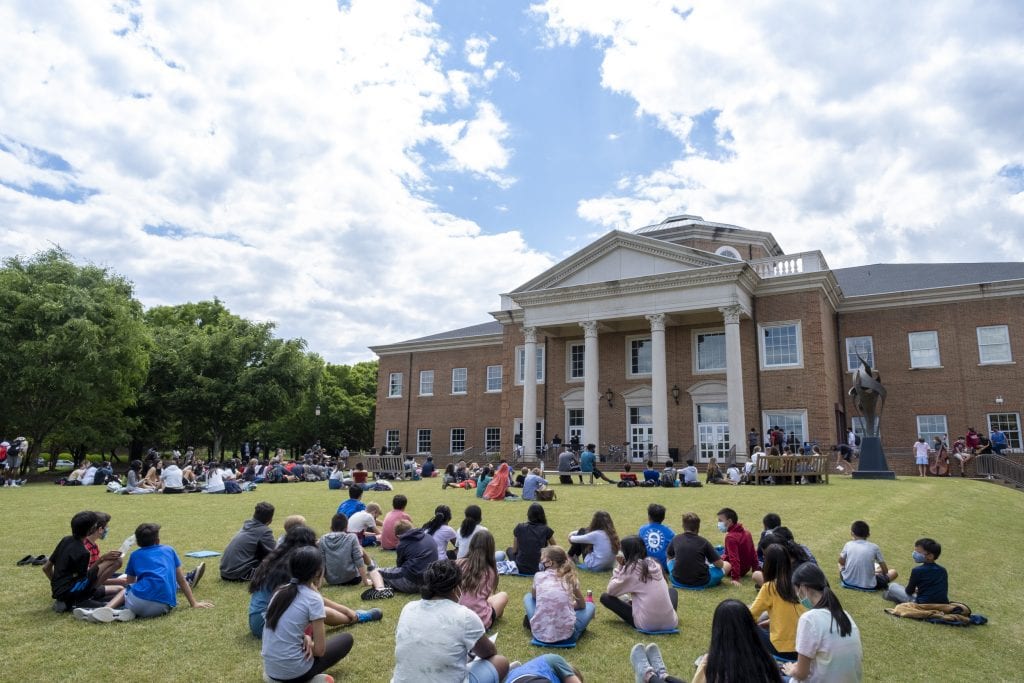 May 20, 2021
Community Vignettes
In an academic year that began with all of us maintaining social distancing and engaging via video chat, what does community look like as we head into summer? Let Head of Upper School Robin Follet share some beautiful, poignant scenes of the Upper School community he's seen around campus. Read it on CA Curious.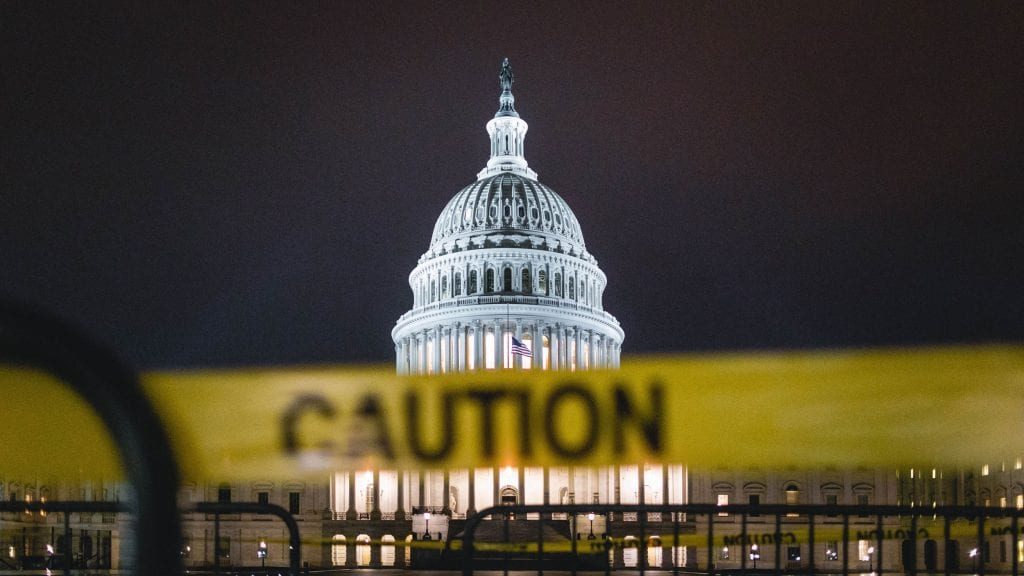 January 21, 2021
When history happens overnight
Few moments in history compare to the violent January 6 storming of the U.S. Capitol Building. When historical events unfold before us, how do we as educators, role models, advisors, and caretakers support students' wellbeing and need for understanding? Head of Upper School Robin Follet shares how CA's Upper School responded, ensuring the Upper School community could work together to discuss, process, learn, and support one another in this time of national strife. Read it on CA Curious.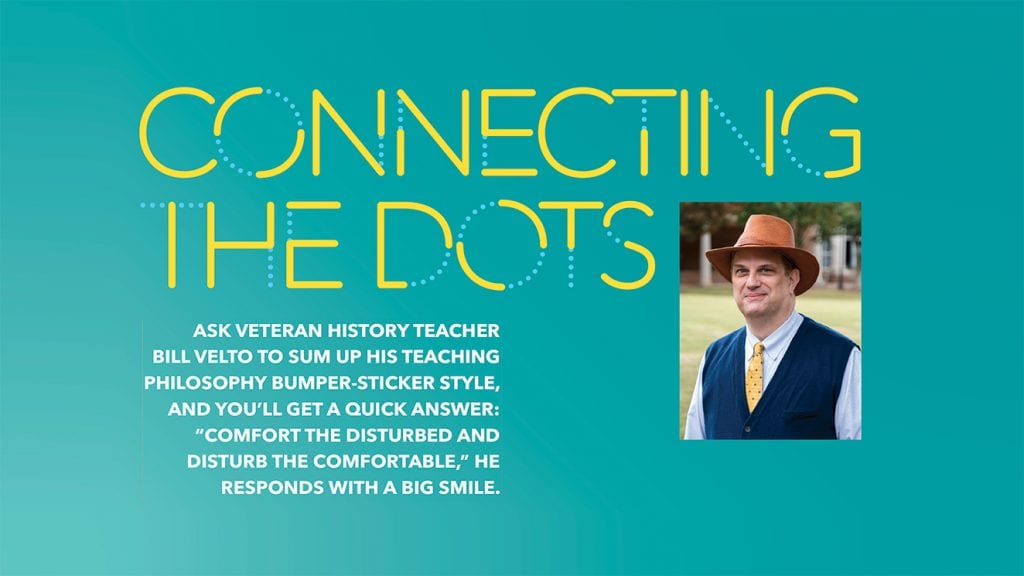 December 28, 2020
Connecting the Dots
ASK VETERAN HISTORY TEACHER BILL VELTO TO SUM UP HIS TEACHING PHILOSOPHY BUMPER-STICKER STYLE, AND YOU"LL GET A QUICK ANSWER: "COMFORT THE DISTURBED AND DISTURB THE COMFORTABLE" ,HE RESPONDS WITH A BIG SMILE. It is an oversimplification for sure—it was meant to be a bumper sticker, after all—but one that nonetheless encapsulates two of Velto's […]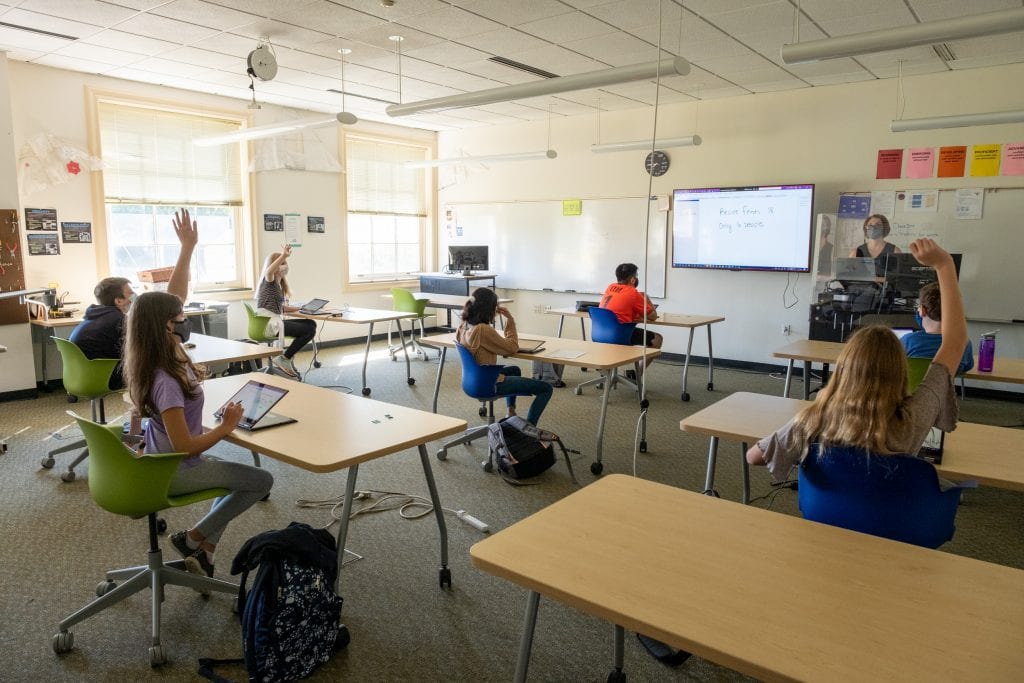 October 15, 2020
Middle School Reflections
As we pass the halfway mark of the first trimester and adjust to the recent move from all-virtual to the cohort model, Head of Middle School Marti Jenkins reflects on what has been, thus far, a very interesting, unique, and fluid first trimester. Read it on CA Curious.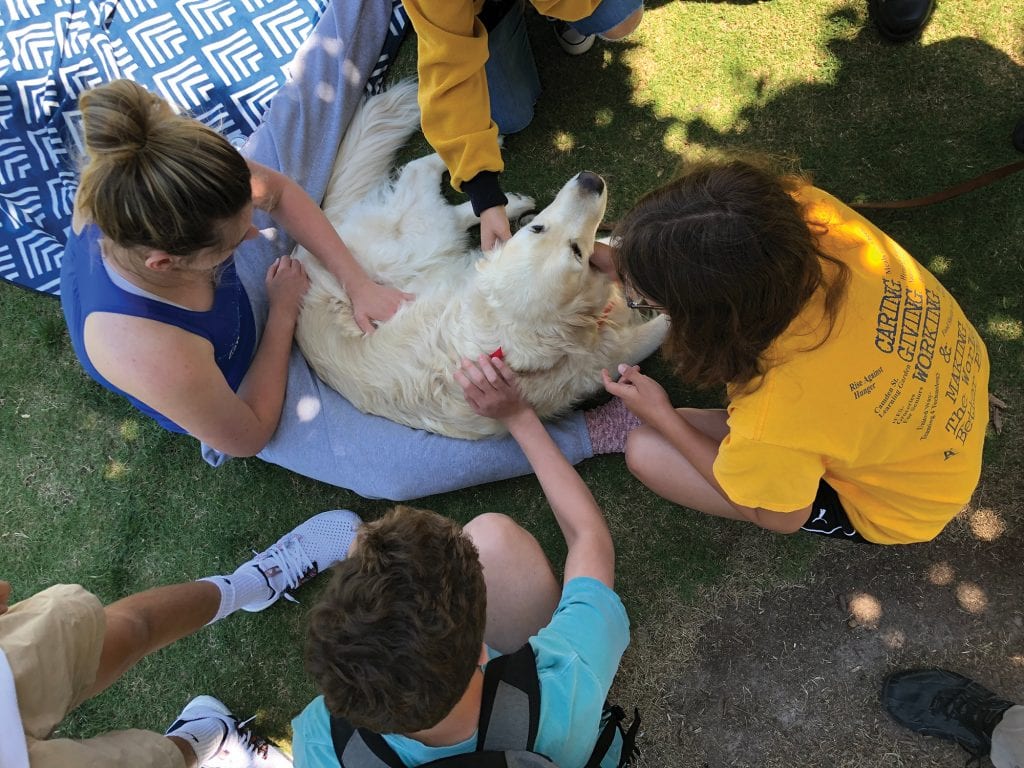 September 14, 2020
Faculty Conversations: Social and Emotional Health
In a high performing school like Cary Academy, there can be tremendous pressure on our students. Pressure to get good grades. To look good. To fit in. Add to these the uncertainty and strife that seem to dominate today's disturbing headlines and you have a significant challenge to emotional health. Indeed, recent research suggests that, […]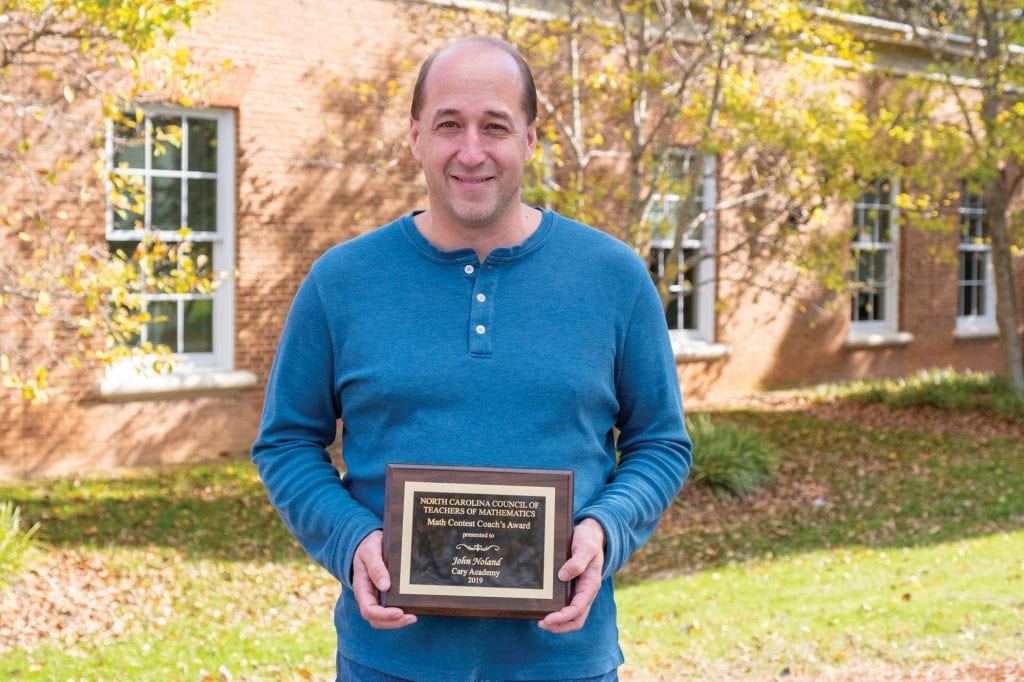 September 14, 2020
Never by the Numbers
When the north carolina council of teachers of mathematics awarded john noland the 2019 state math contest coach's award, no one was surprised–except, maybe, john noland. Social media posts announcing the award were flooded with dozens of comments and well wishes from students, parents, alumni, and colleagues alike. It's a good bet that if you […]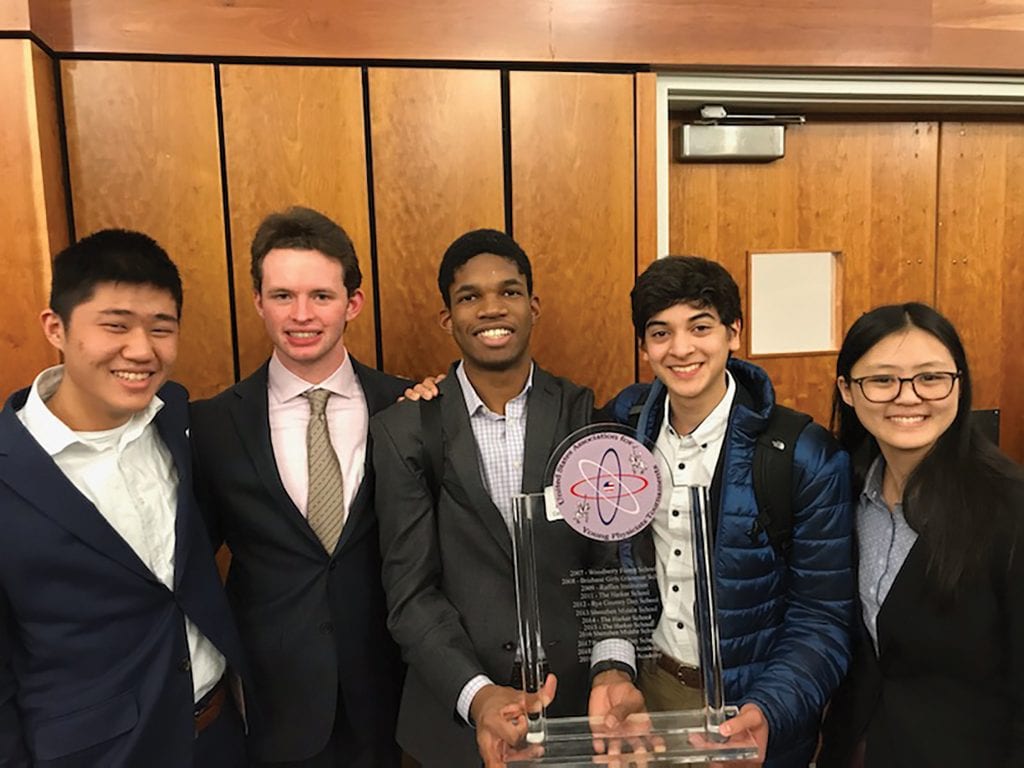 April 20, 2020
Death rays & grains of sand: The sweet science of a physics fight
Upper School physics teacher Dr. Matt Greenwolfe has a lot of faith in his physics students. Even so, when he founded Cary Academy's U.S. Association for Young Physicists Tournament (USAYPT) team five years ago, the idea of winning a USAYPT Championship seemed a far-flung dream. But after years of hard work, perseverance, and teamwork, he […]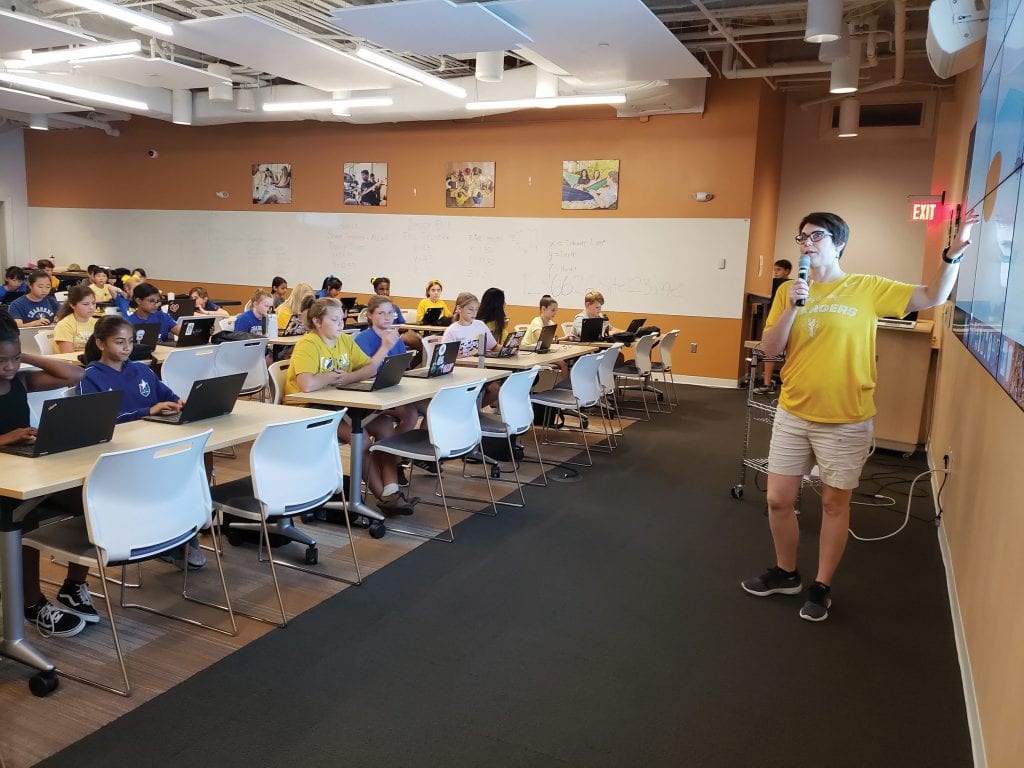 April 20, 2020
Teaching with tech
Though innovation and technology are often used interchangeably when talking about education, at CA, educational technology—EdTech, for short—is one of many tools that our faculty use to create personalized learning opportunities that are flexible and relevant. In the Middle School, Technology Facilitator Chair and math teacher Leslie Williams works hand-in-hand with Information Services to help […]
Faculty Reflections
Teaching with tech
Community
Student service, affinity groups make news
Upper School
Speech and Debate on a virtual roll