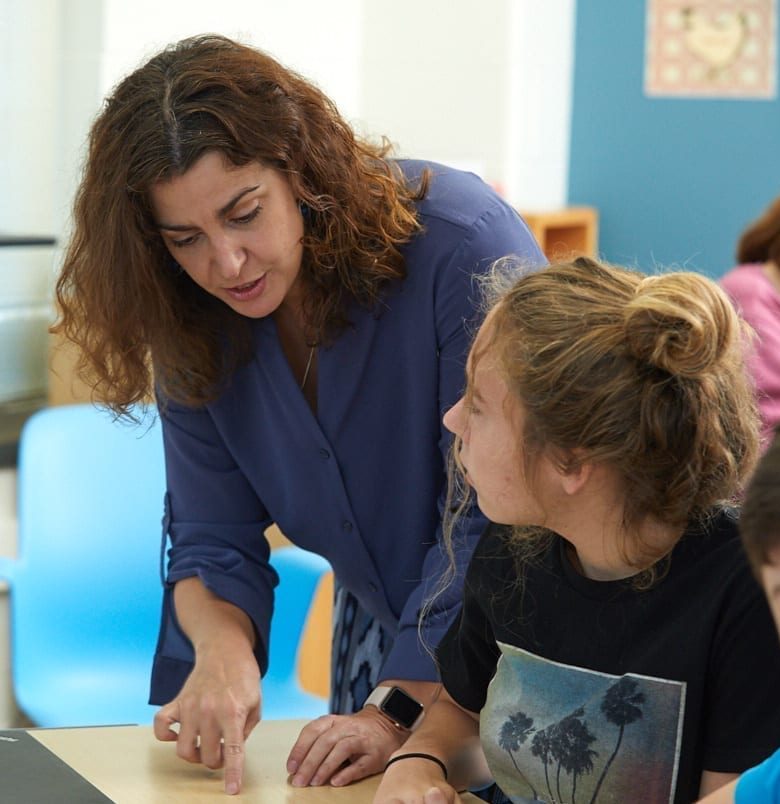 "
Being so supported in the classroom, being given the autonomy to create a new class, to pursue a passion, to take a risk—it is unmatched in any other school."
Kristi Sergent
Upper School Math Teacher
Opportunities
Career Opportunities
Cary Academy is committed to a policy of non-discrimination and equal employment opportunity for all employees and qualified applicants without regard to sex, race, color, national or ethnic origin, ancestry, sexual orientation, religion, disability, genetic information, possession of sickle cell or hemoglobin C traits, or any other classification protected under applicable law. Cary Academy makes reasonable accommodations for qualified individuals with known disabilities, in accordance with applicable law. This commitment is evident in all aspects of Cary Academy's employment practices and policies, including recruiting, hiring, job assignment, promotion, compensation, discipline, discharge, benefits, and training.
Faculty Positions
There are no faculty positions open at this time
Faculty positions will be listed here as they become available.
Staff Positions
Athletics Positions
Middle School Field Hockey Assistant Coach
Please send application materials to Kevin Jones, Athletic Director.
Benefits and Perks
At Cary Academy, we reward our employees with competitive salaries and a benefits package that exceeds most other local schools and rivals large corporations. CA either pays 100% or a generous portion of the cost of most of the following benefits for eligible employees:
* Items marked with an asterisk are eligible for Domestic Partnership benefits.
Health and Life Insurance
Medical and Vision Insurance (Blue Cross Blue Shield NC)*

PPO Plan
High-deductible with HSA Plan

Dental Insurance (Delta Dental)*
Vision Insurance (Eye Med) *
Flexible Spending Accounts (Healthcare/Dependent Care) *
Healthcare Savings Account *
Short-term Disability Insurance
Long-term Disability Insurance
Life/Accidental Death Insurance
Supplemental Dependent Life Insurance
Employee Counseling
Employee Assistance / Discounts
Retirement Savings
7.5% monthly matching with a 5% minimum contribution
403(b) and Roth 403(b)
Paid Time-off
Sick Leave*
Personal Leave*
Vacation Leave (Faculty follow school calendar)
Holidays (including Holiday break last week of December)
Parental Leave*
Bereavement Leave*
Military Leave
Inclement Weather
Discounts and Privileges
50% Tuition Remission (Extended Day fee is waived)*
Tablets provided to all employees
Free lunch (yes, there IS such a thing at Cary Academy)
Campus Store discounts
Use of Cary Academy facilities (fitness center, athletics, library/media resources, etc.)
Activity Tracker reimbursement
Community purchasing discounts
Continuing Education and Professional Development
Paid continuing education, including travel expenses
Employee Degree Assistance
William G. Friday Summer Fellowships (faculty)
National Board Certification Support Program (faculty)
Other
Relocation Assistance
Immigration Assistance
Pet Insurance Discount
Referral Bonus
Periodic socials/outings for employees and families