Our Campus
Conveniently located in Cary, North Carolina—between Raleigh and Durham—our campus offers 66 beautiful acres for your inquisitive mind to roam. Our well-equipped classrooms and open learning spaces are primed for innovation, featuring flexible furnishings and technology that facilitate collaboration and discovery.

Highlights include a state-of-the-art video production facility, a well-appointed makerspace with 3D printers, a multimedia discovery studio, a 15,000 square foot athletics complex, a 500-seat theater, a world-class 22,000 square foot Center for Math and Science, a full-service community café, and a hammock hangout (BYOH).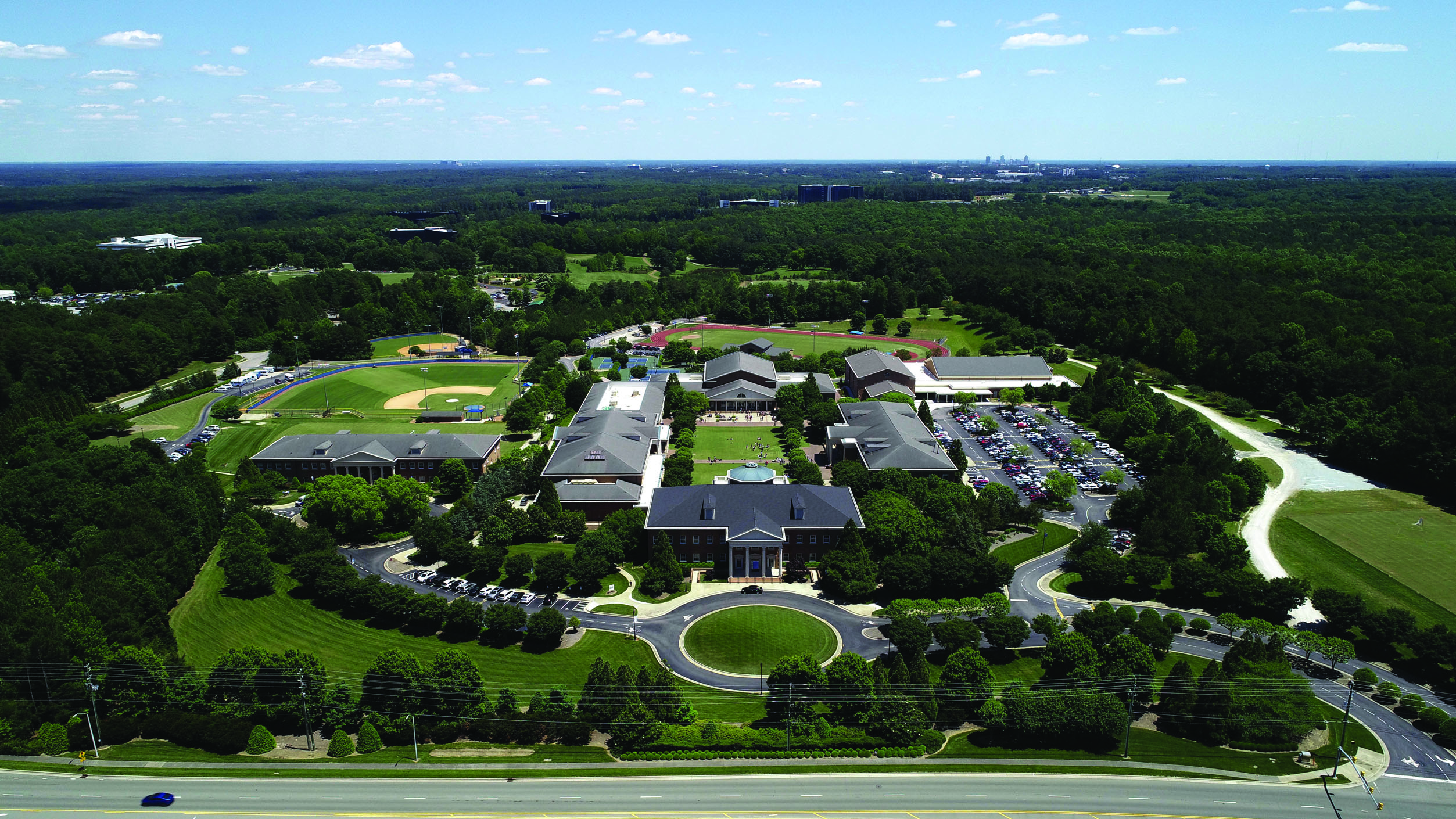 Japanese Garden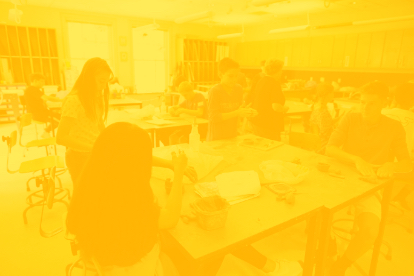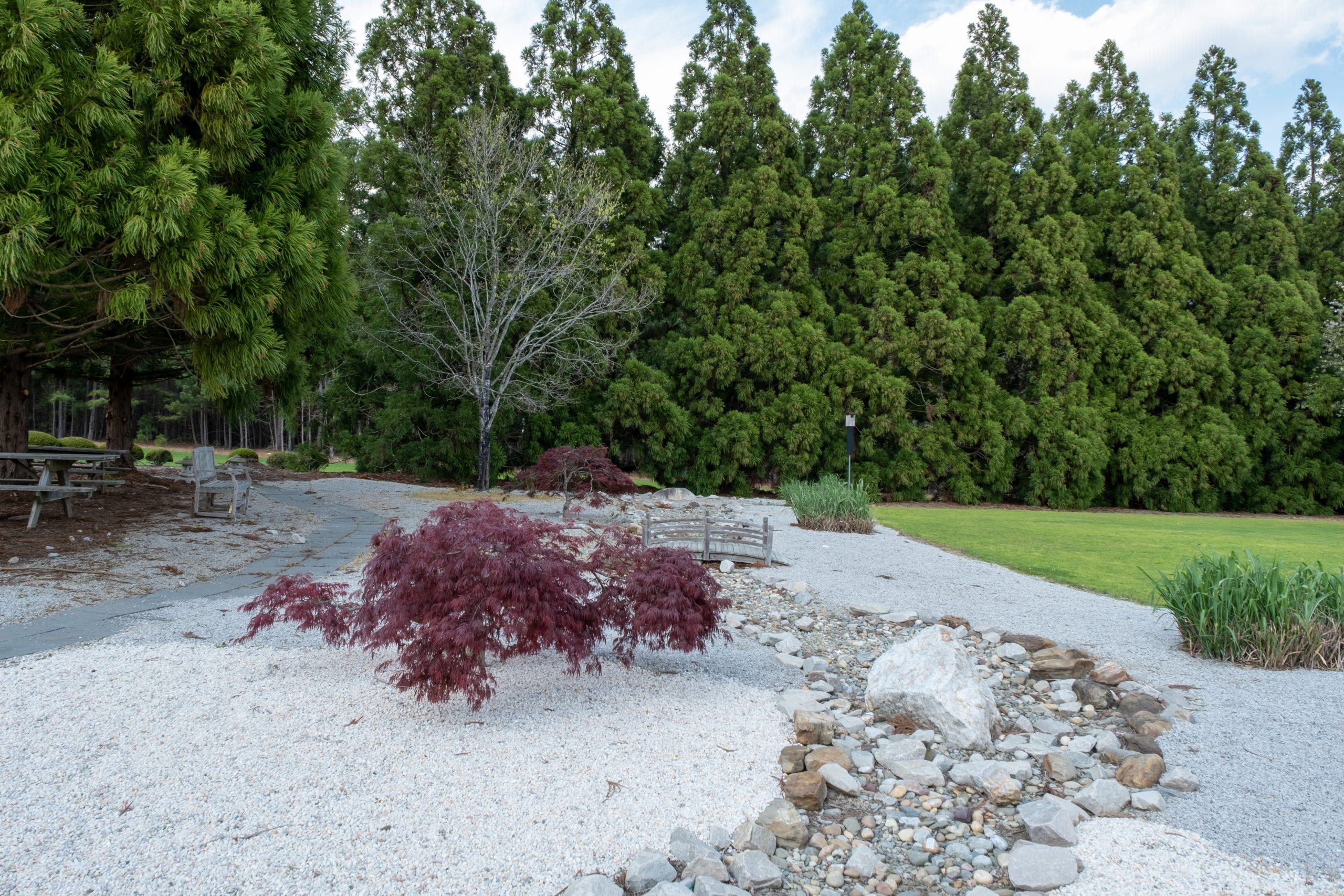 Just past the Middle School, a hidden gem. Our Japanese garden offers a lovely and quiet spot for reflection.
Middle School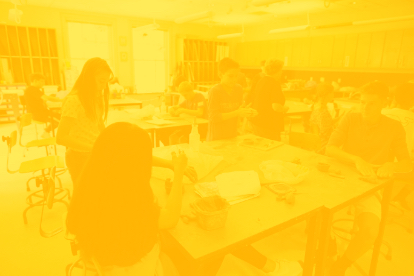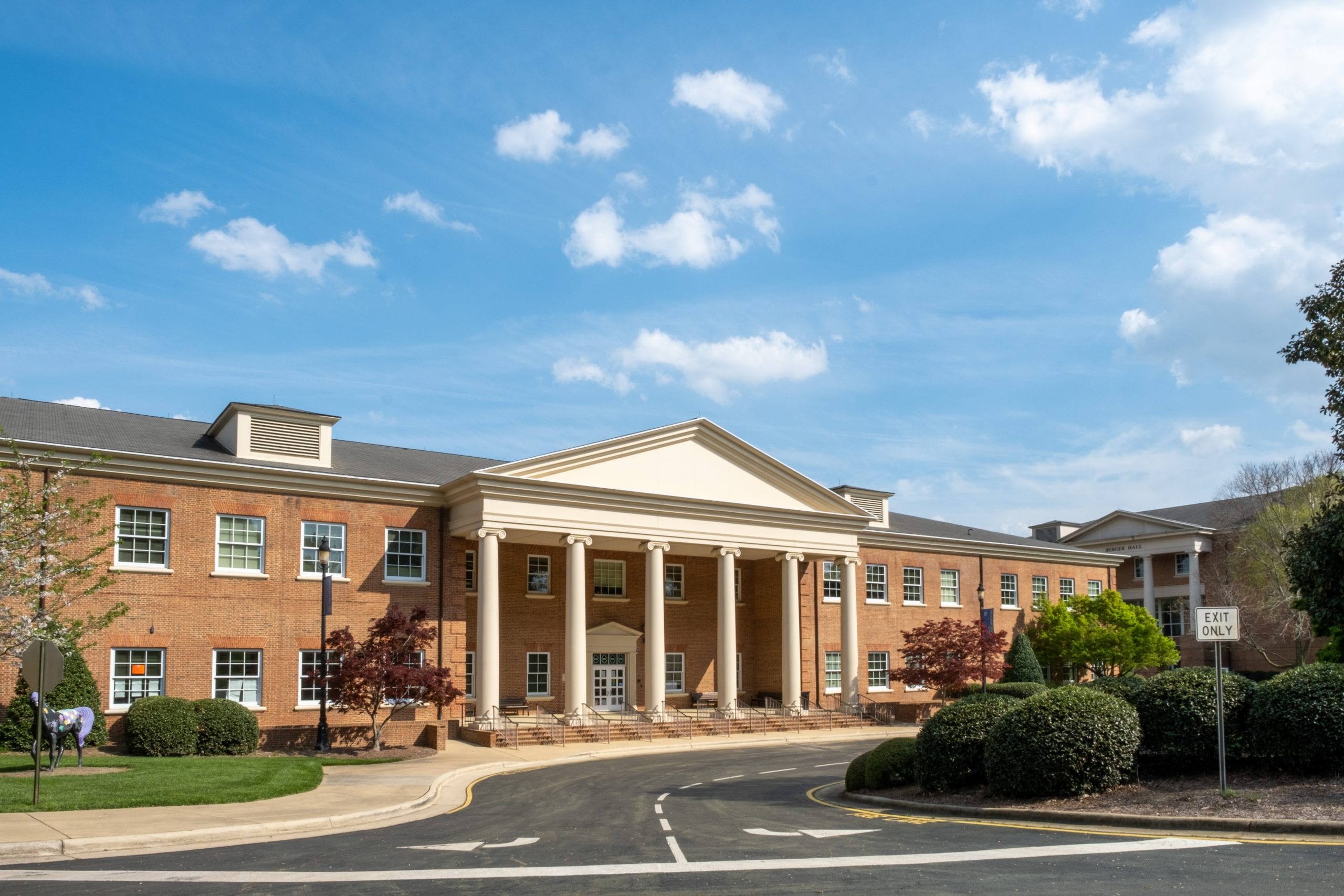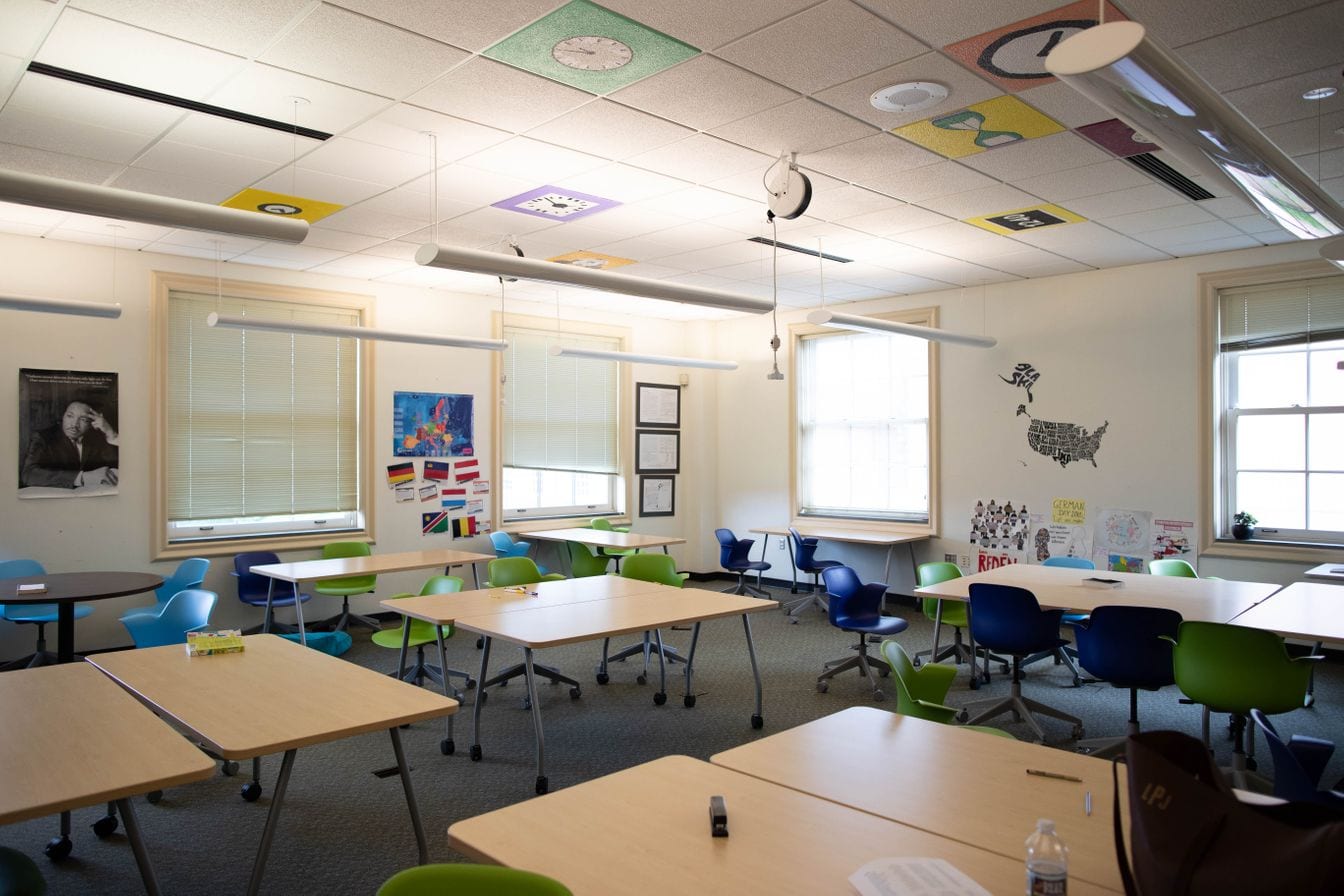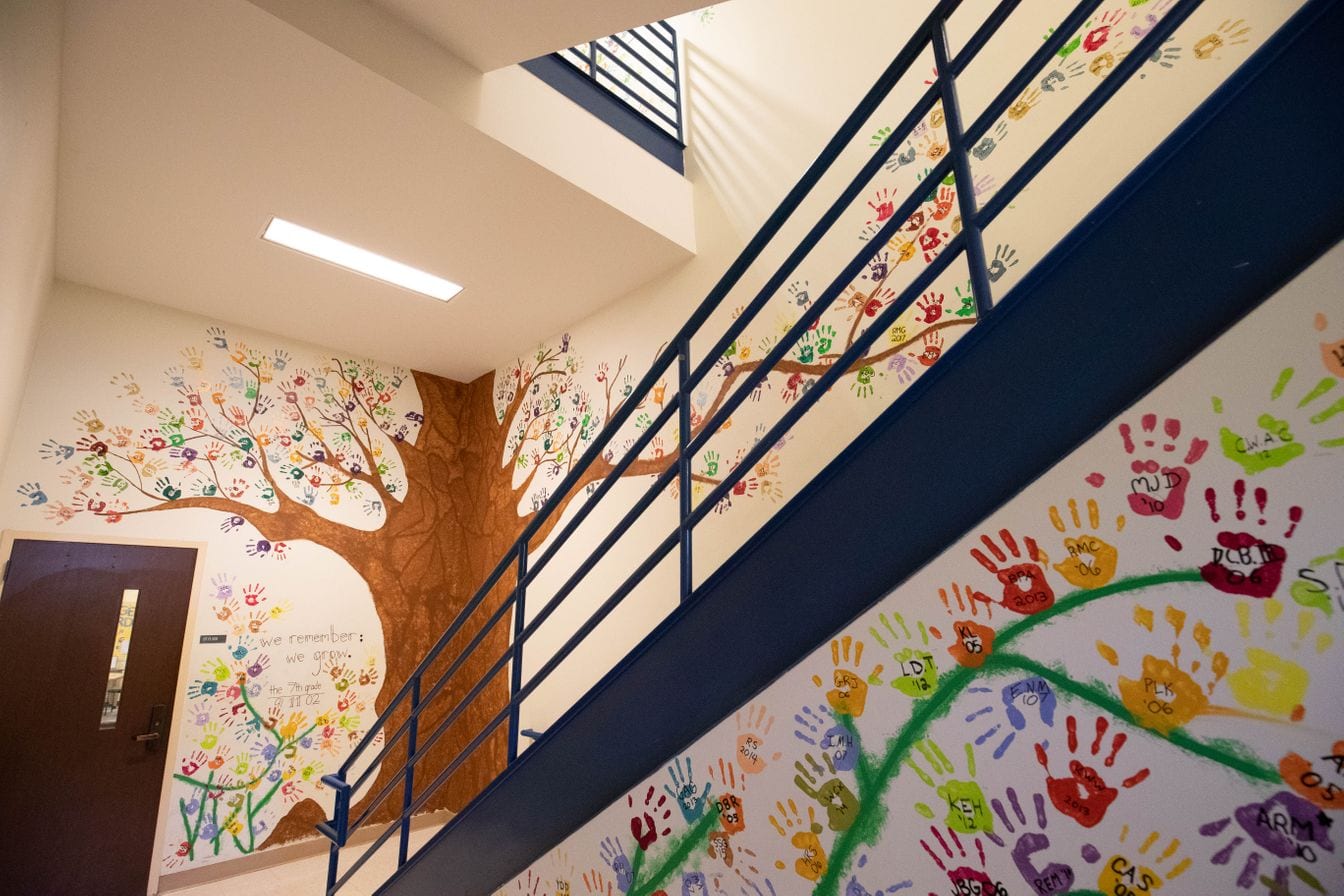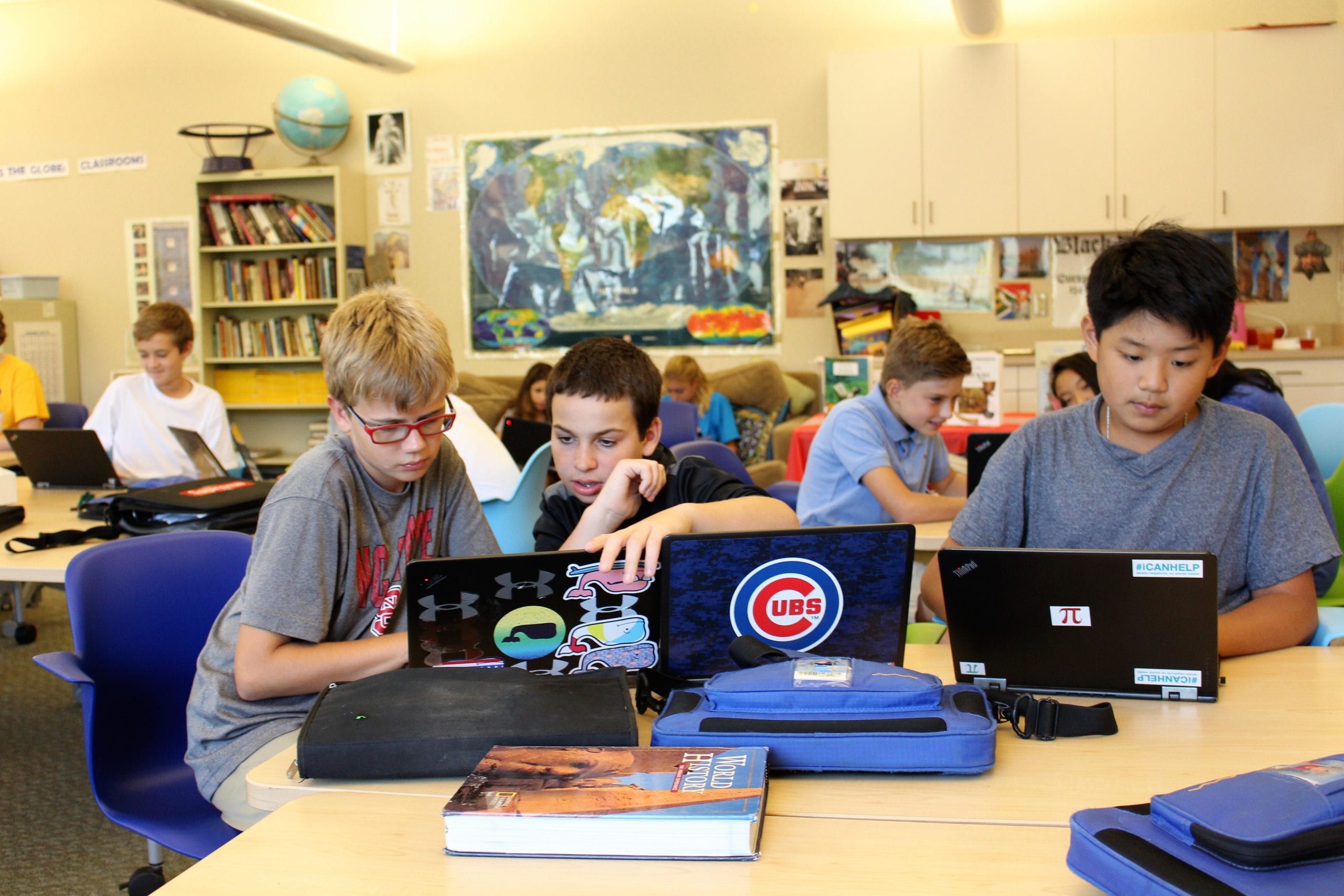 North of Berger Hall, our Middle School offers a nurturing learning environment organized by grade level. Students have easy access to recreation thanks to the adjacent field and tetherball court. It's also where you'll find our full-time school nurse.
Learning Amphitheater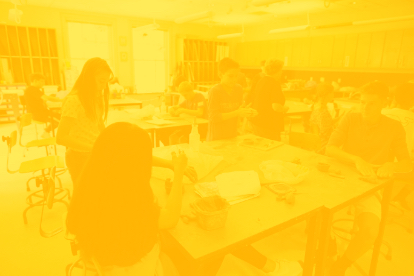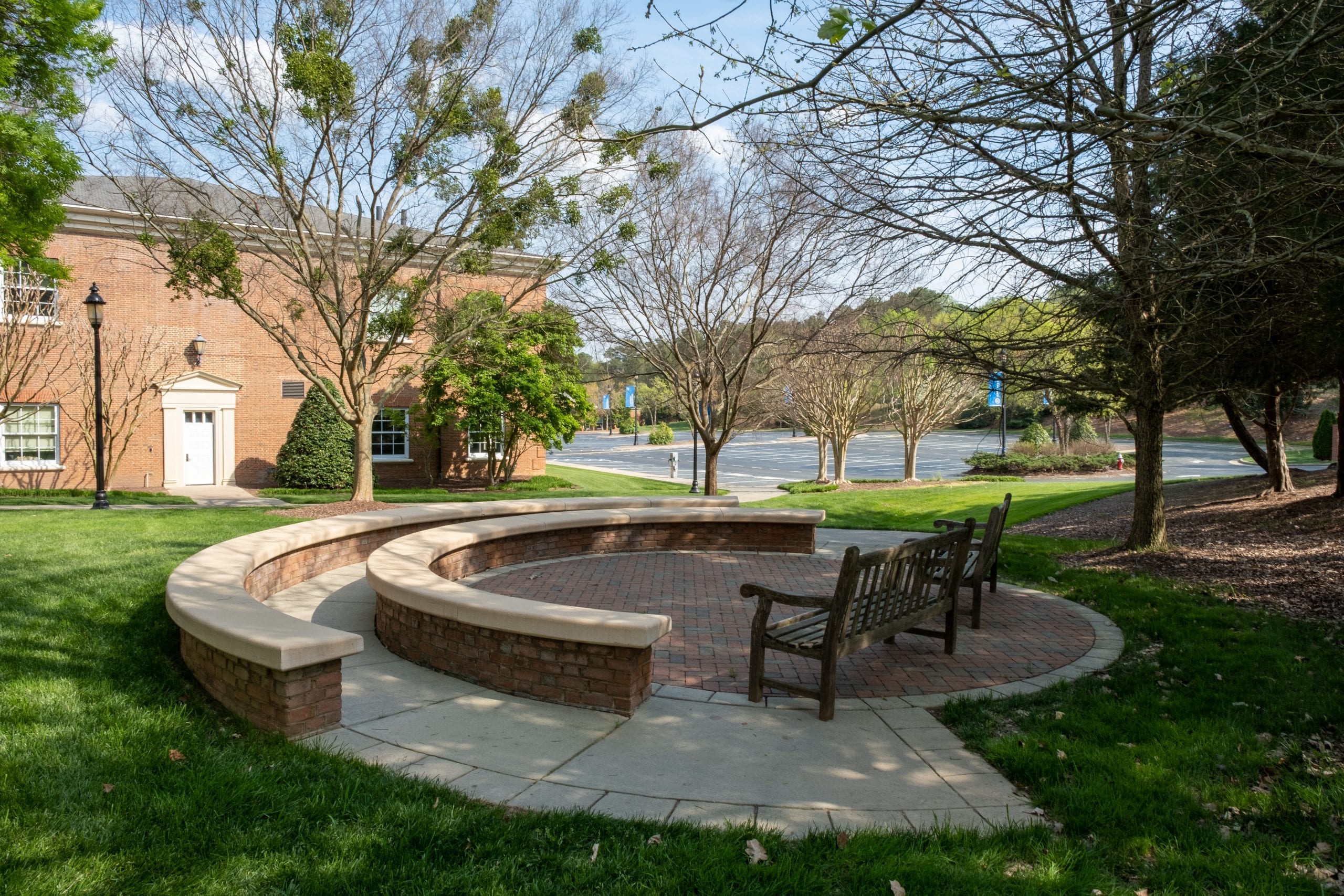 Tucked in a shady spot just adjacent to the Admin building, our learning amphitheater offers a low-key outdoor learning space perfect for discussion or studying.
Athletics Complex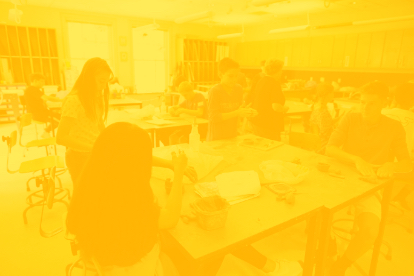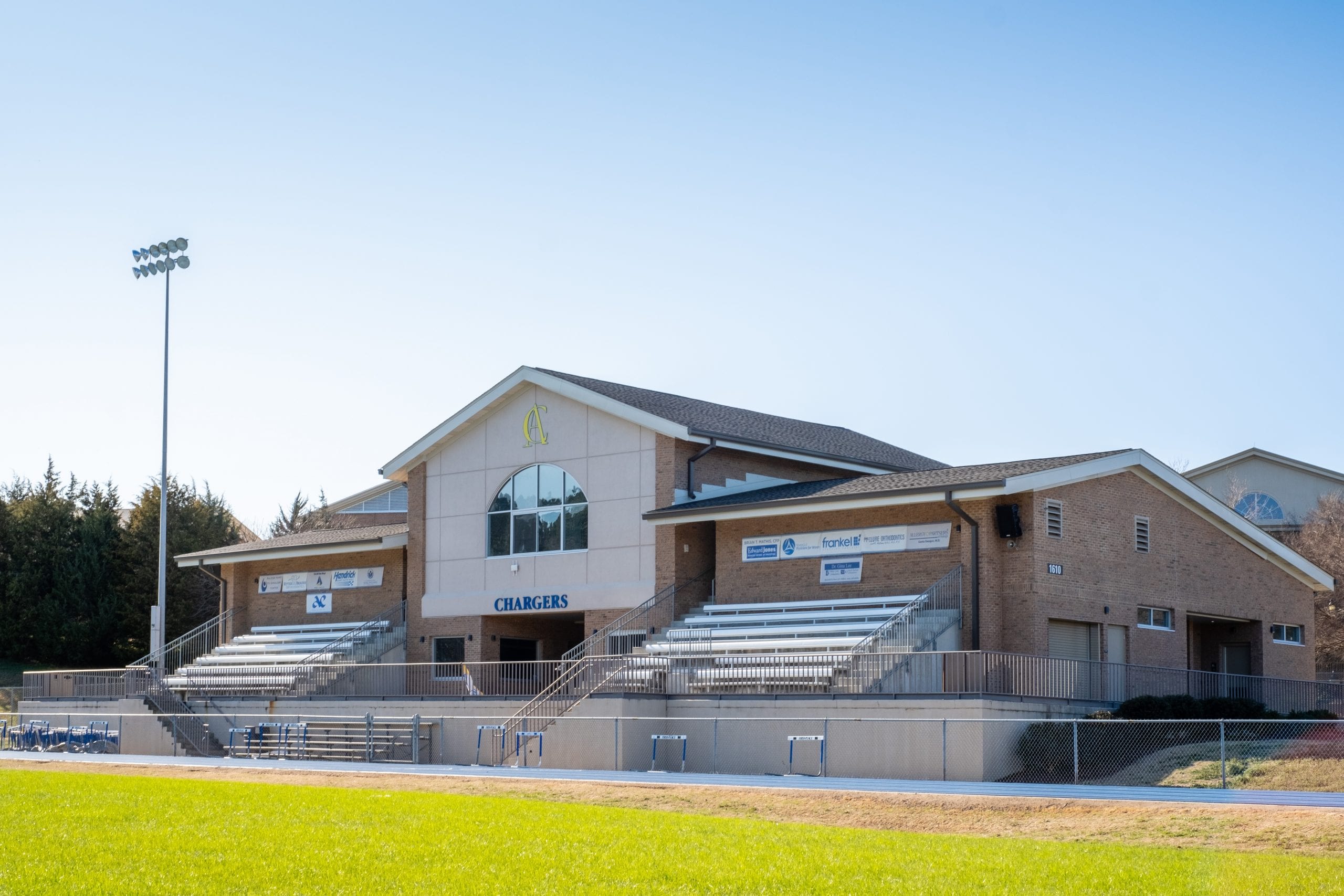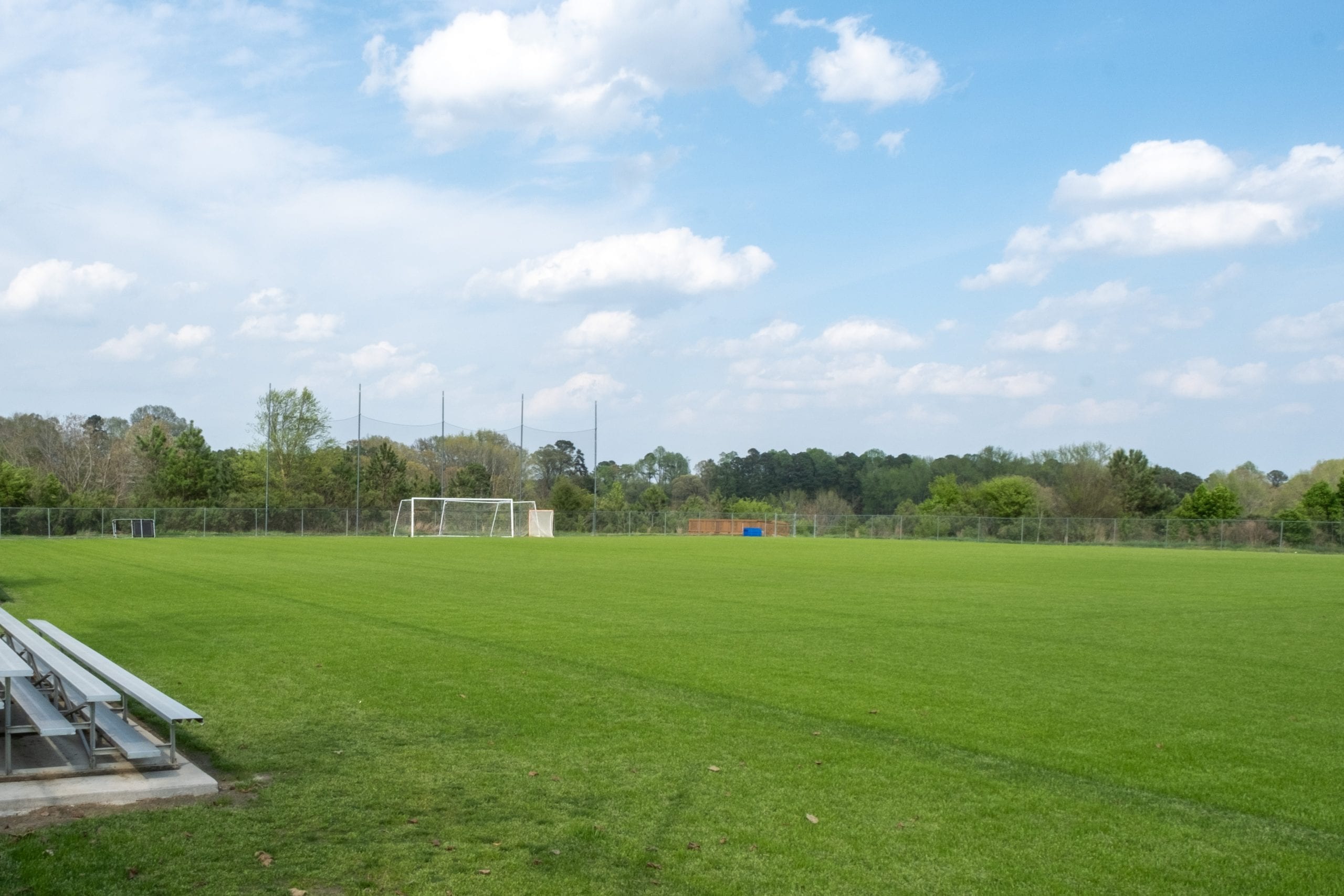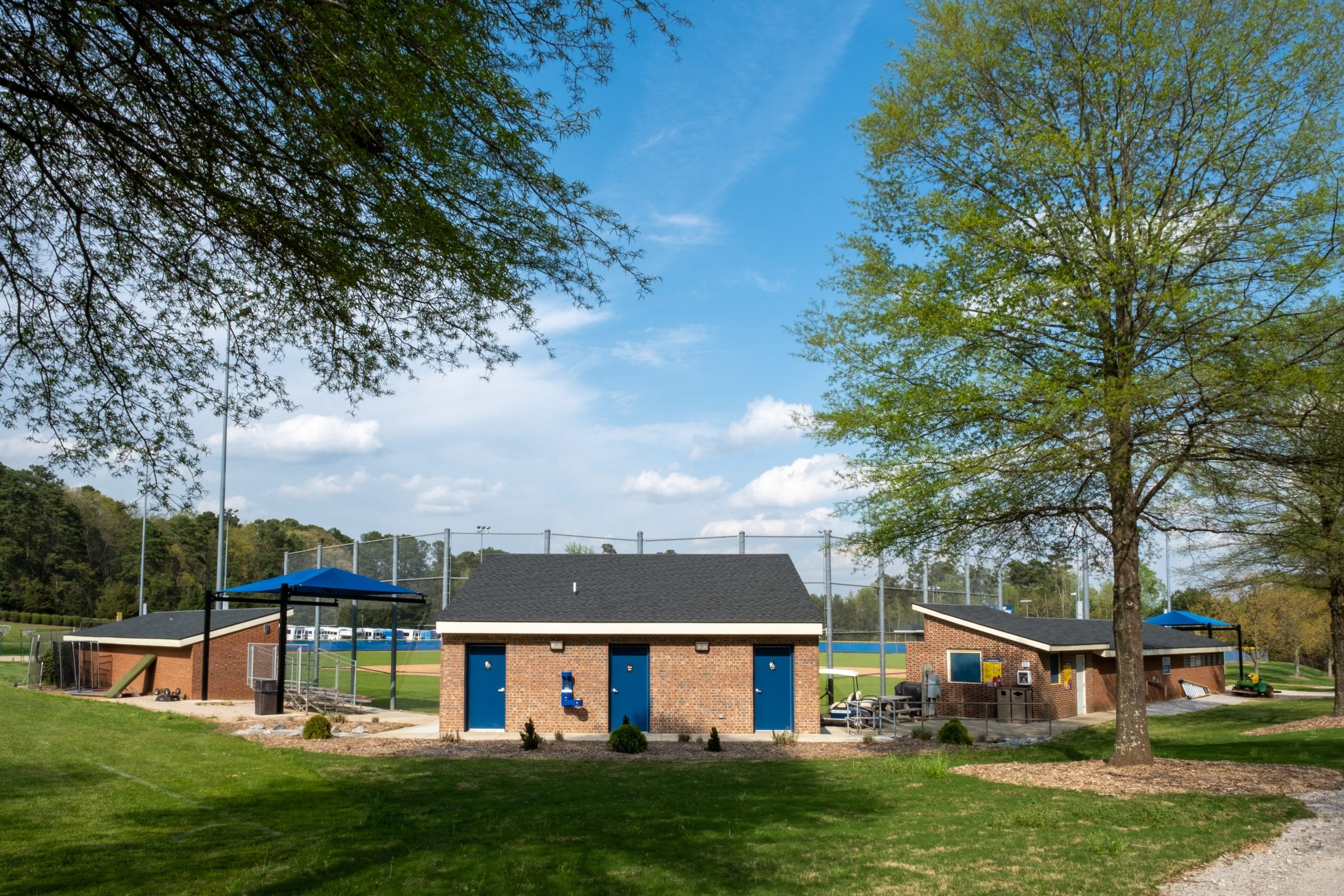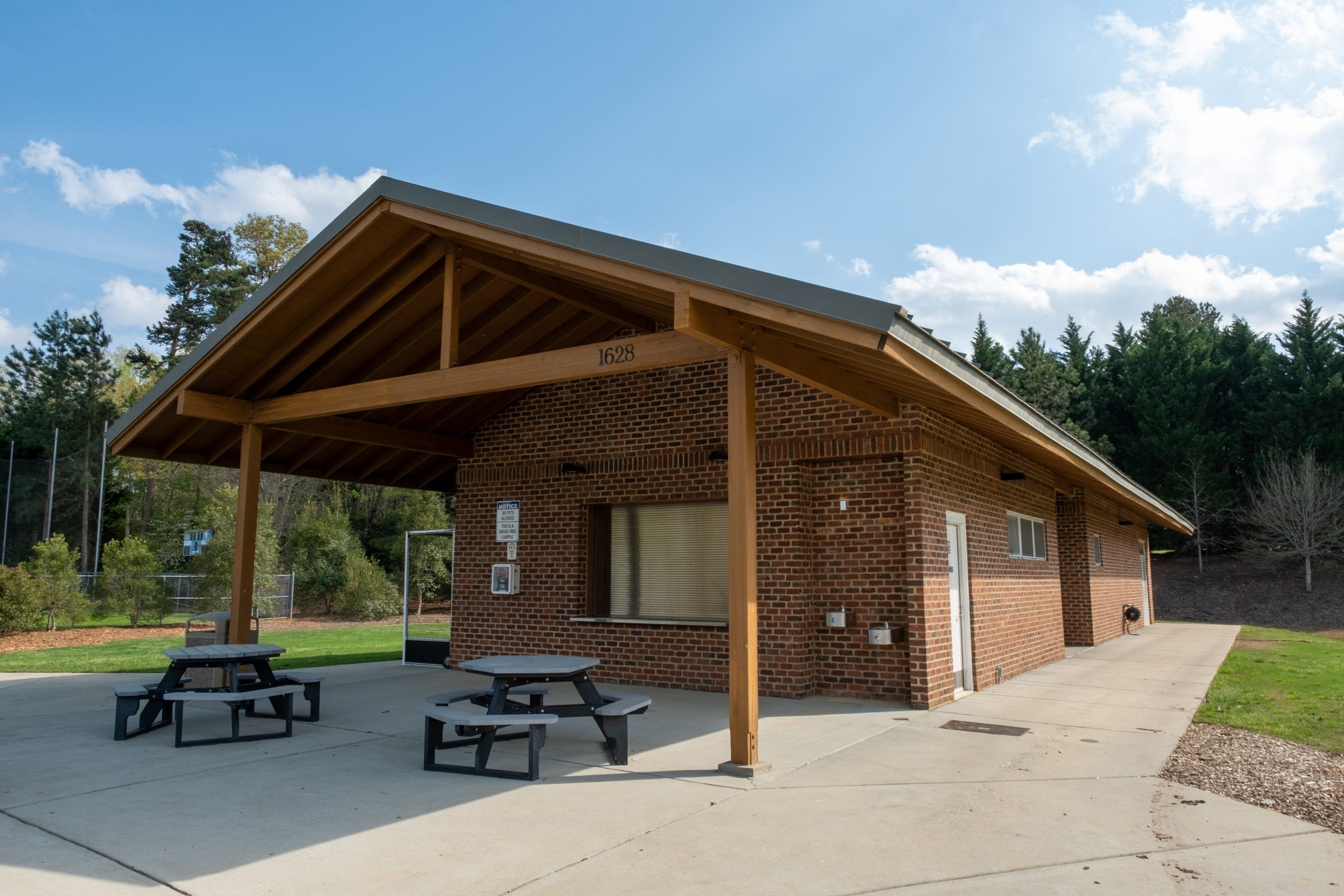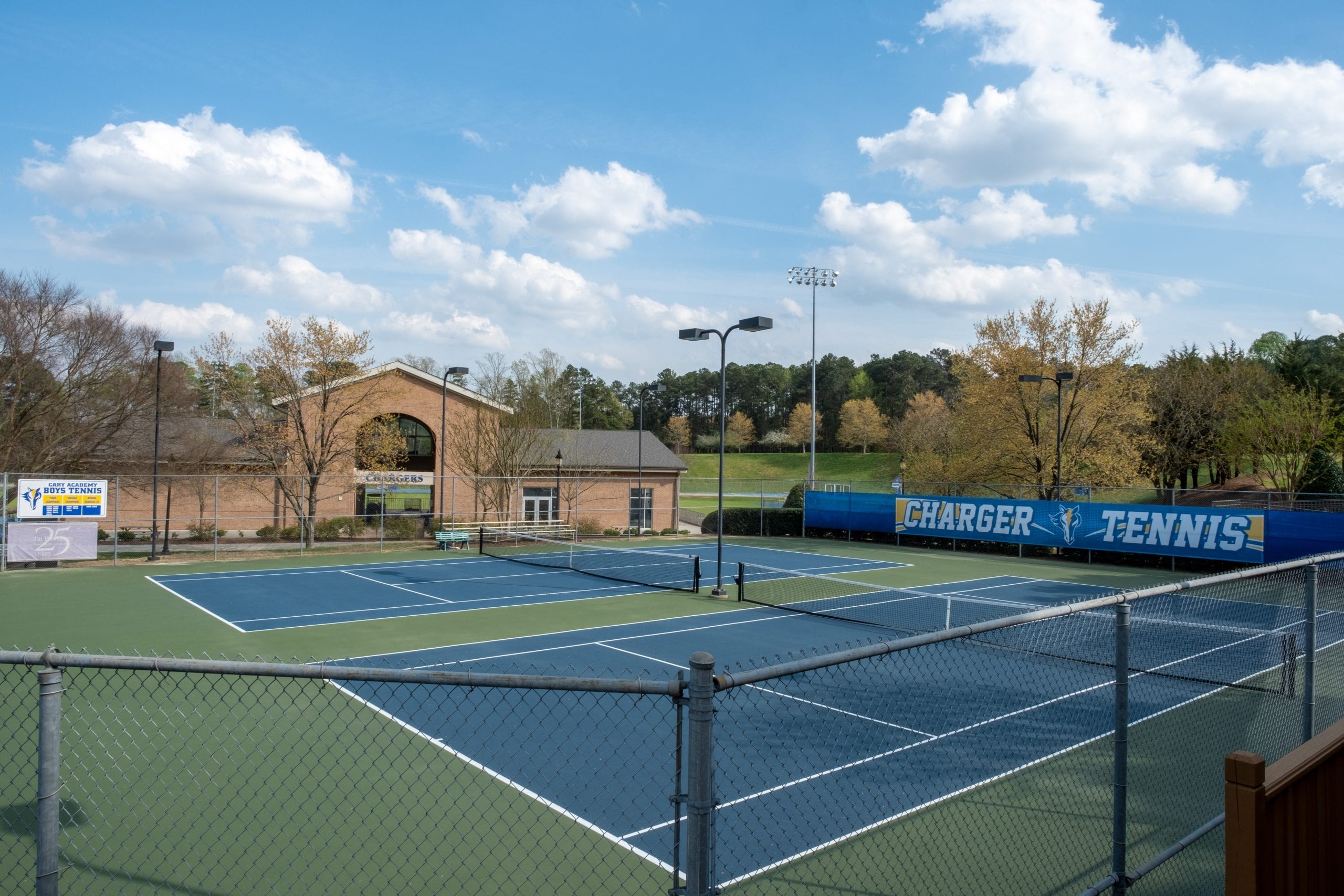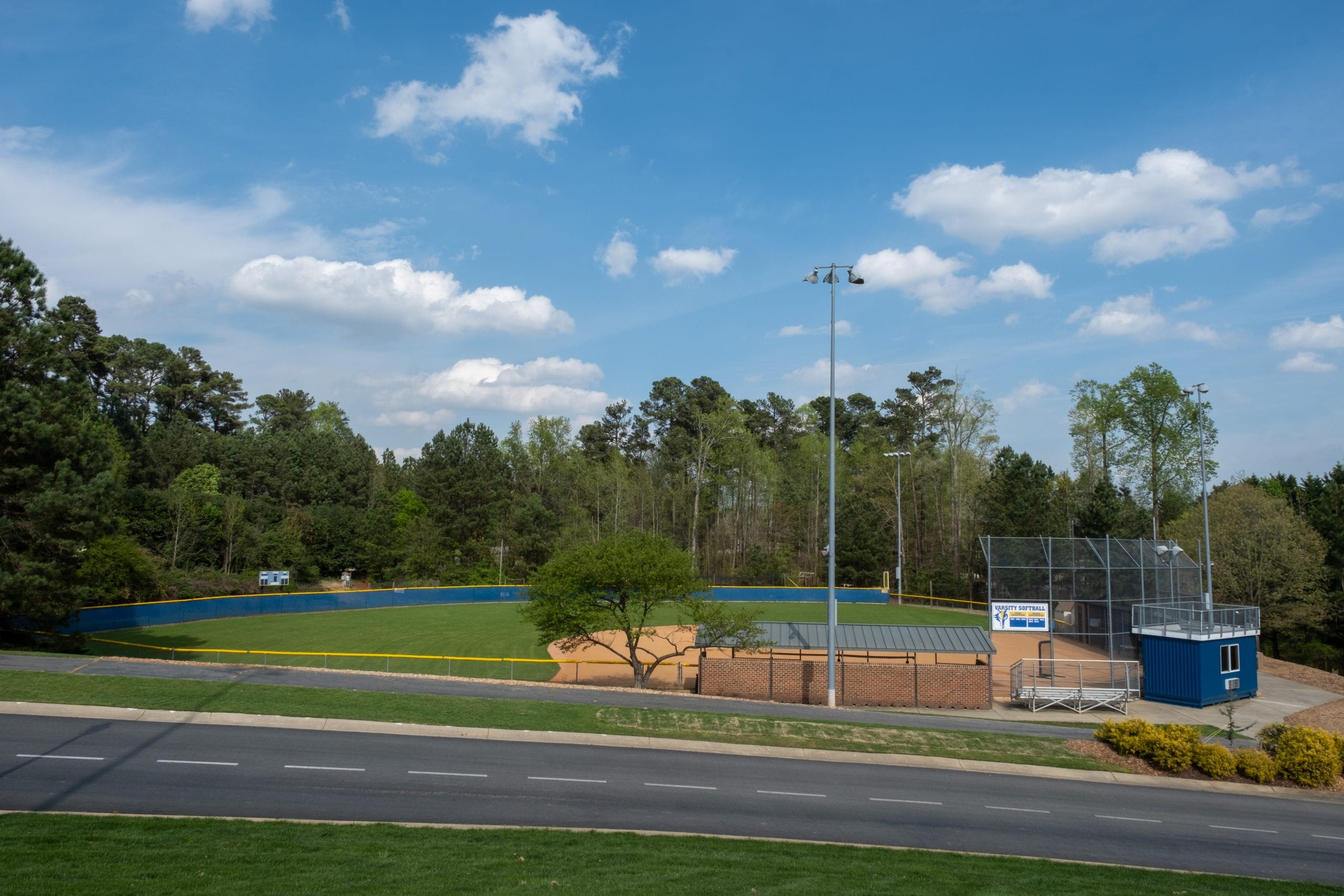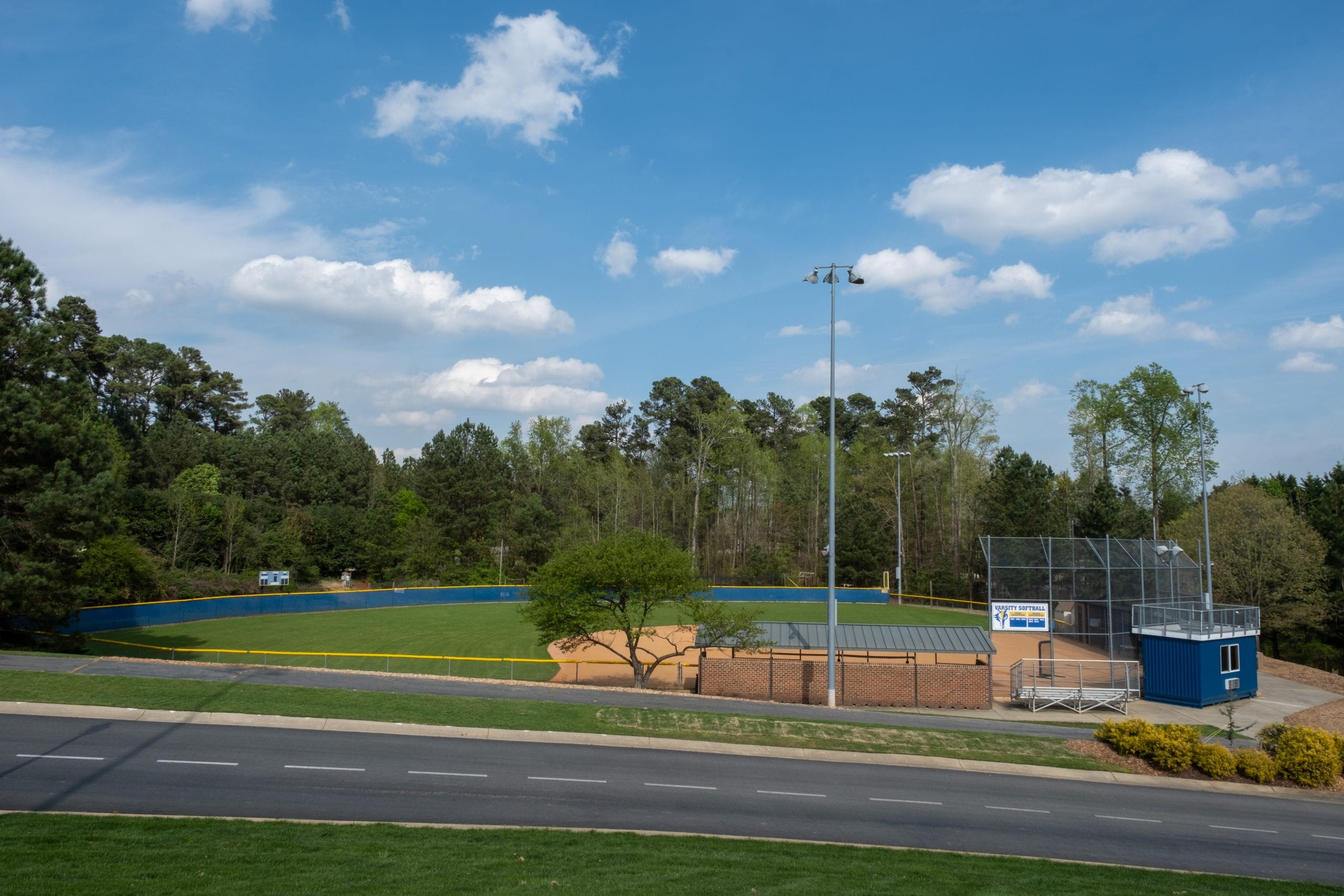 Opening up behind the Fitness Center, our huge Athletics Complex features an Olympics-quality MONDO track (the only one in the southeast), three athletic fields, well-played softball and baseball diamonds, and tennis courts. Overlooking the track, our Field House offers stadium seating and concessions, making it the perfect place to take in the action, as well as offering a flexible space for physical education classes.
Fitness Center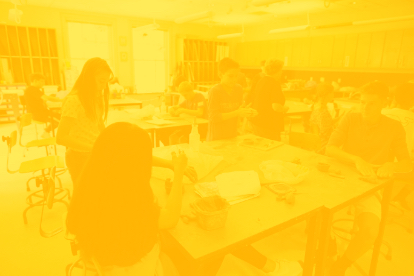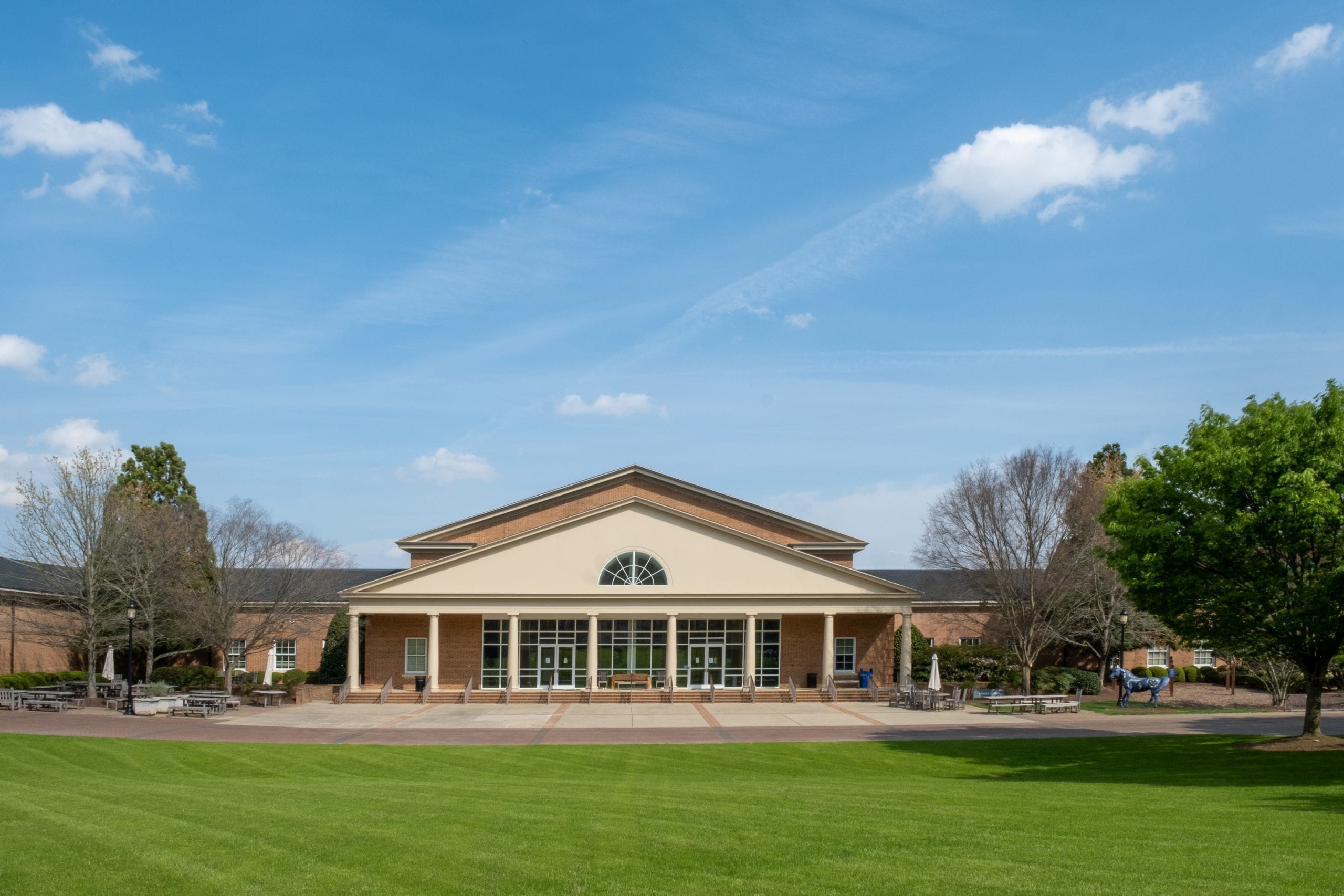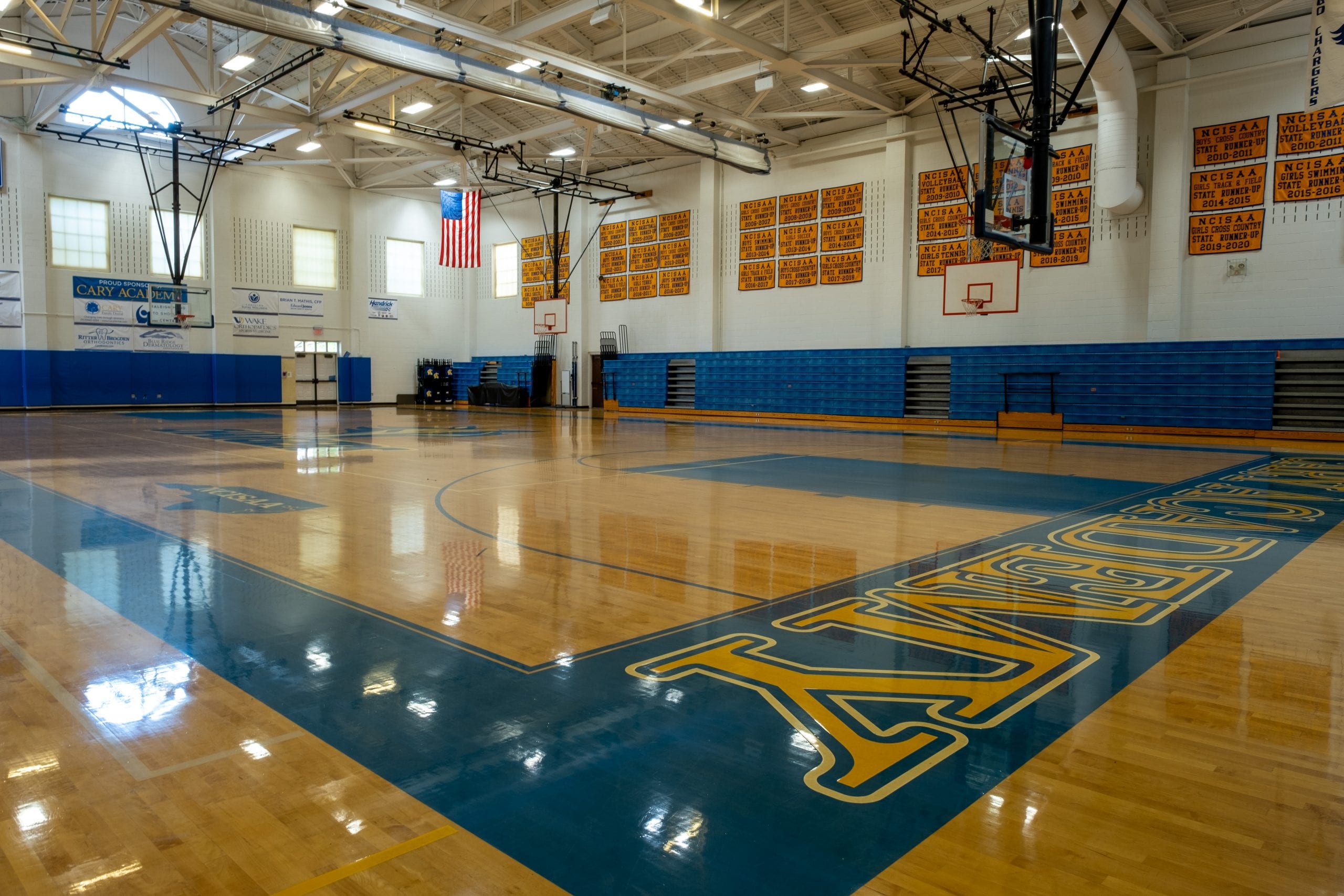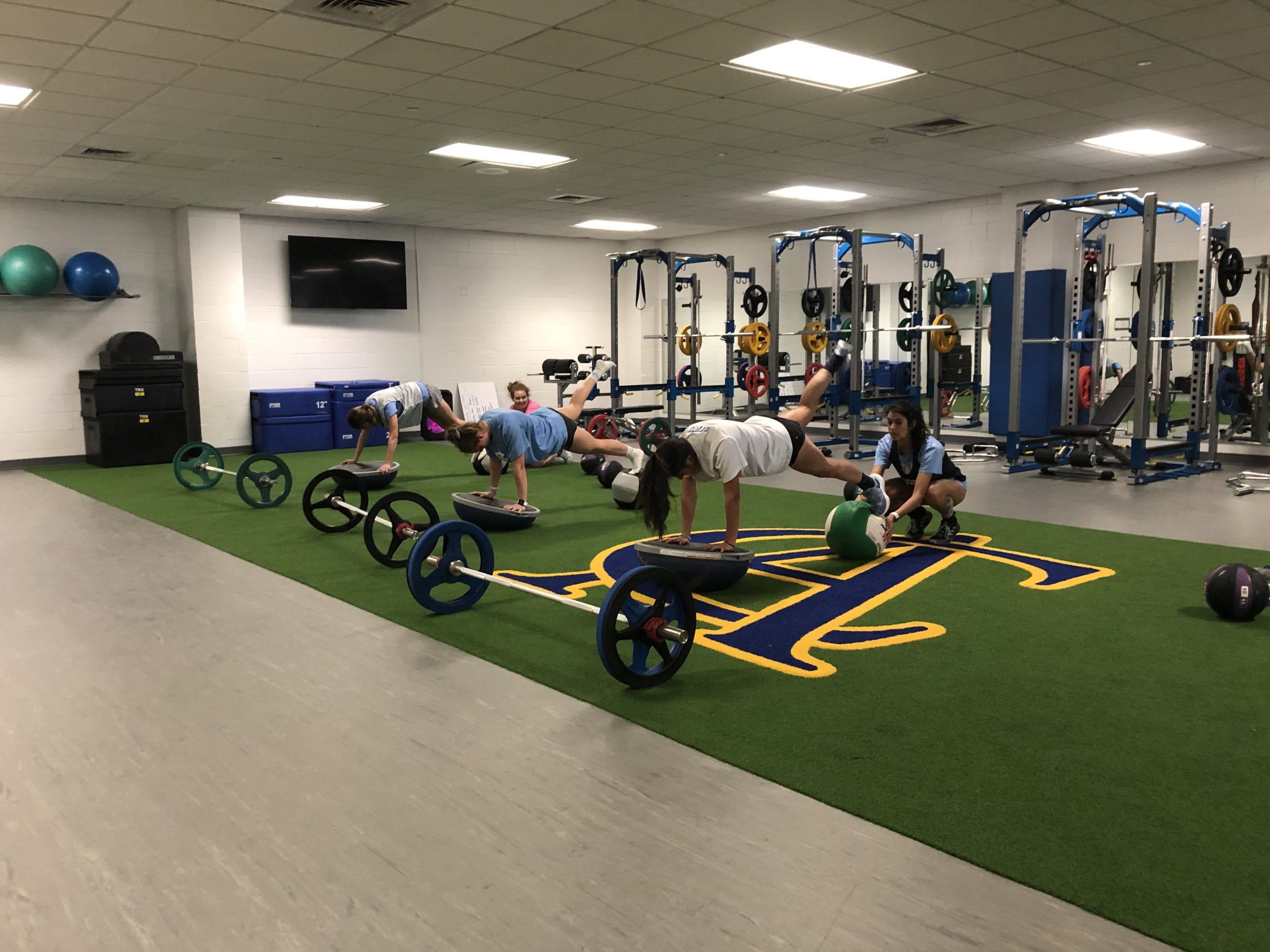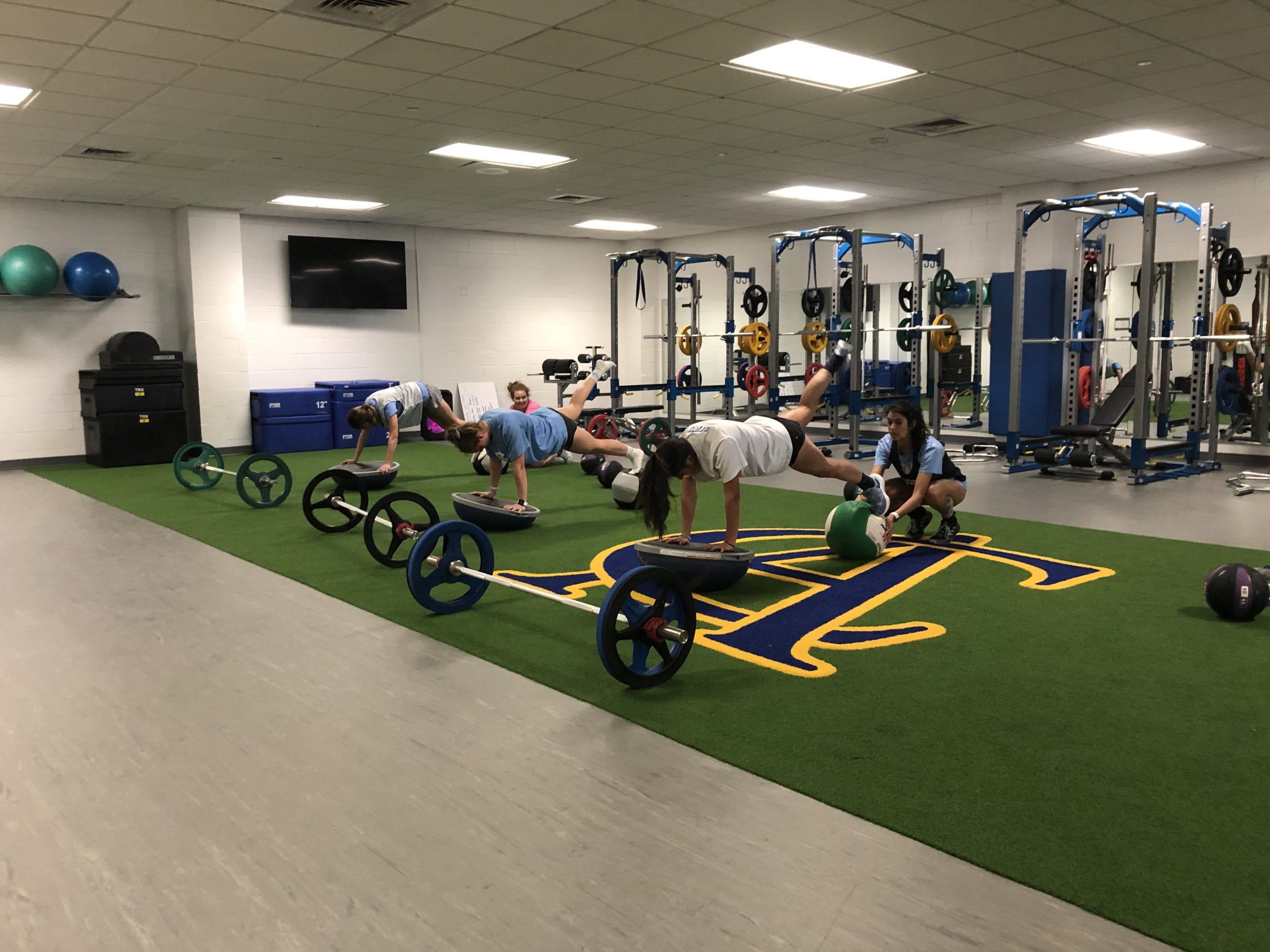 Across the Quad from the Administration building, the Fitness Center features our newly renovated strength and conditioning suite, gymnasium, dance studio, and locker-rooms.
Center for Math and Science
Center for Math and Science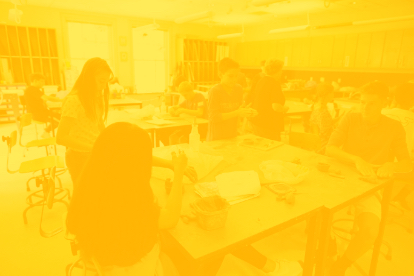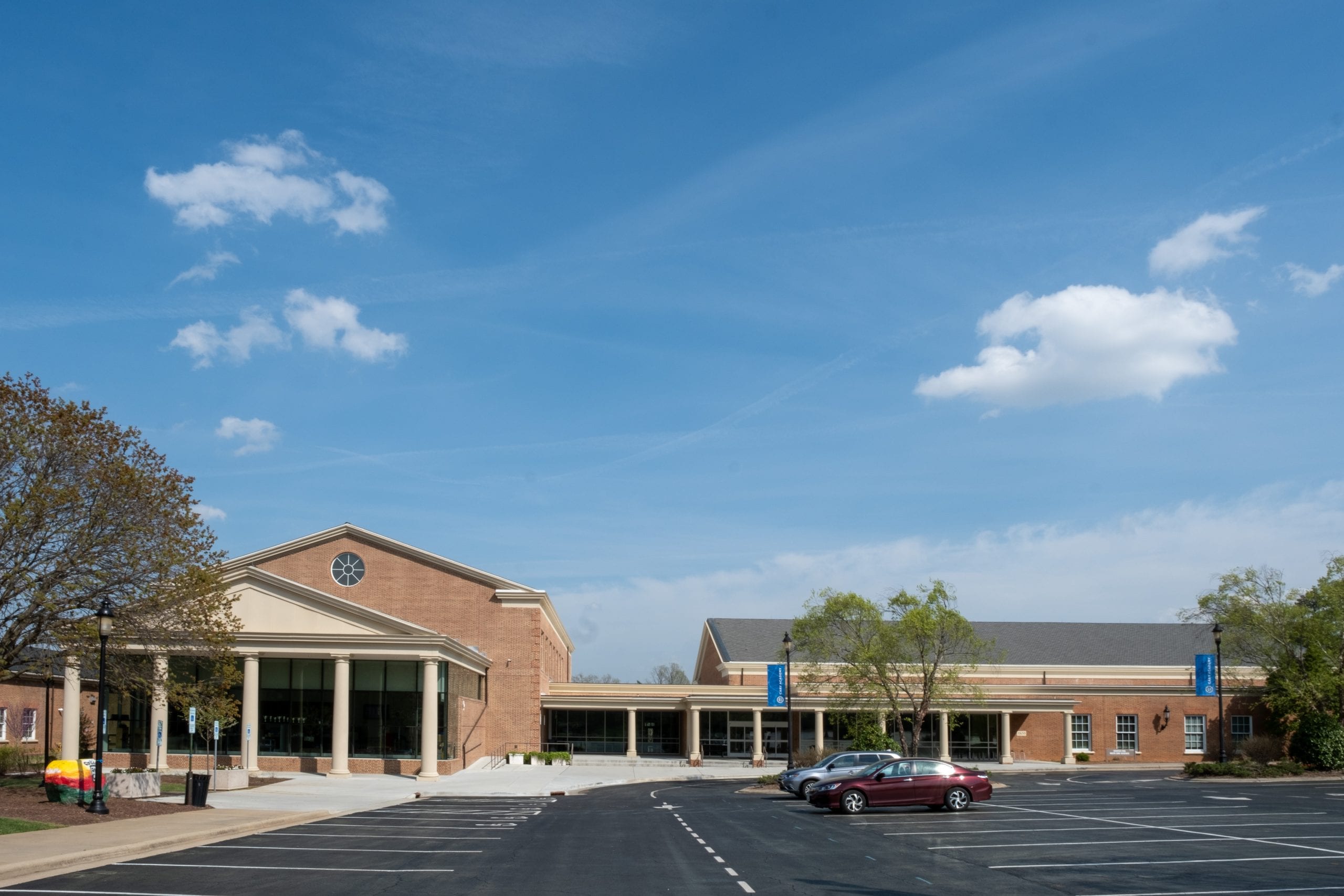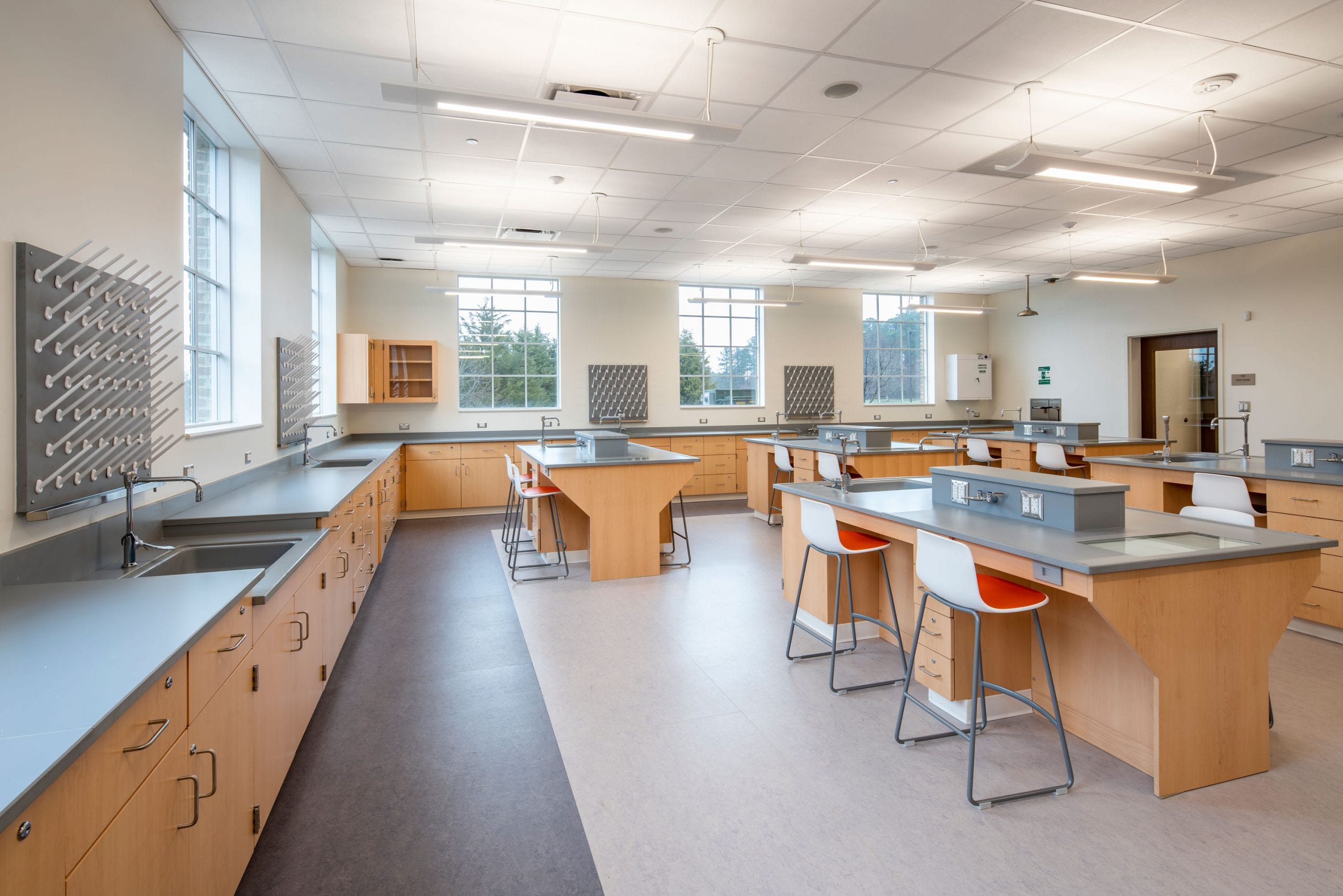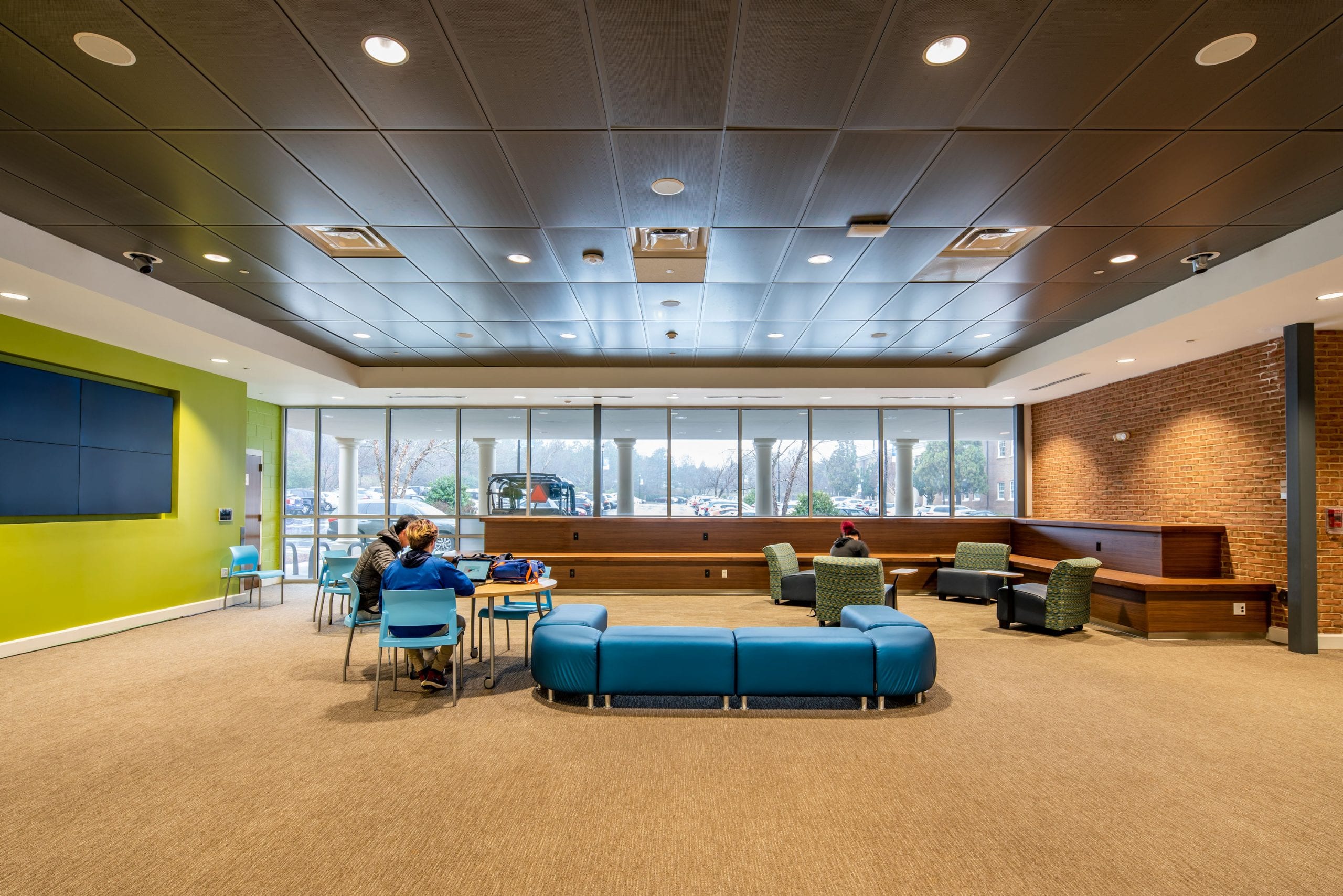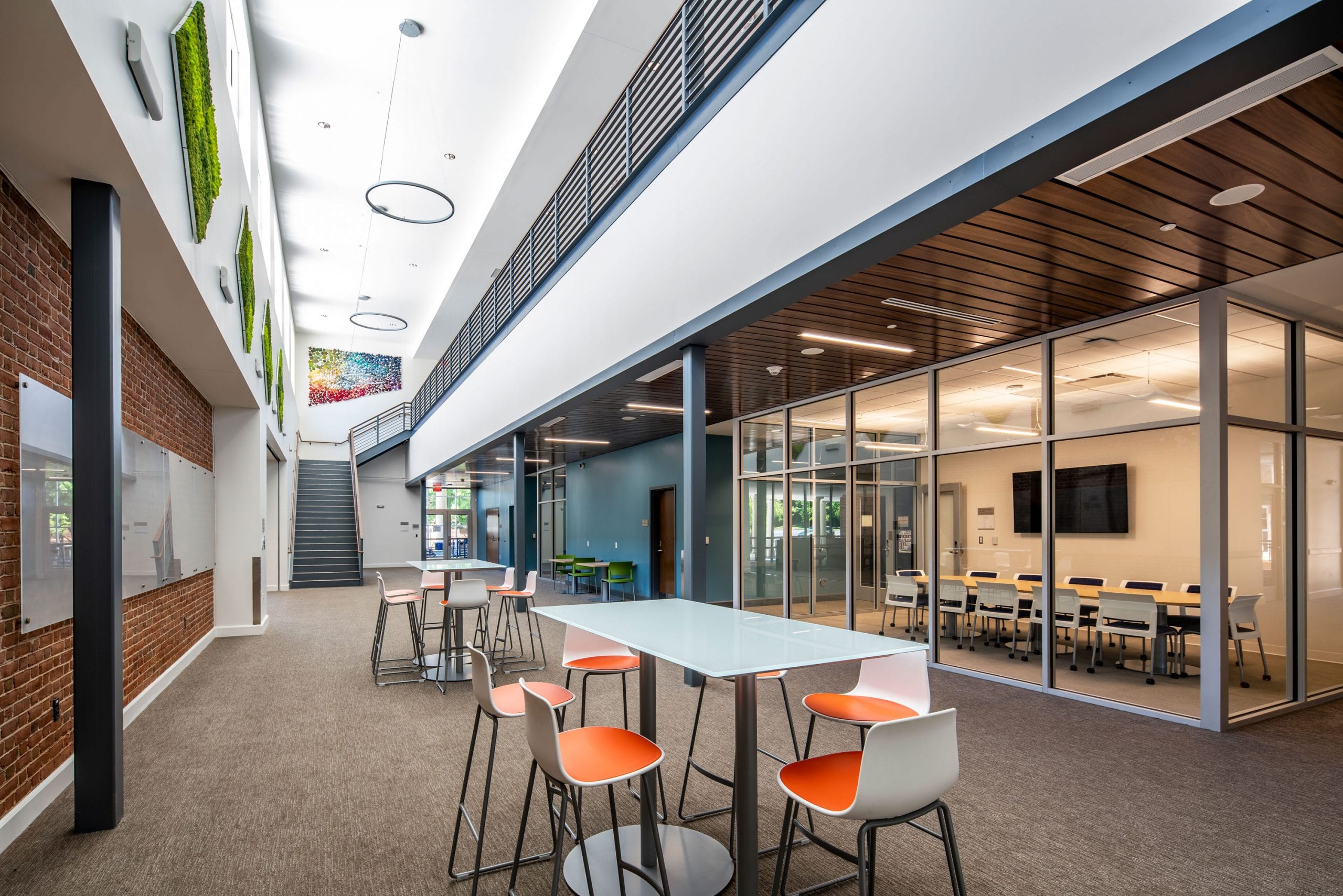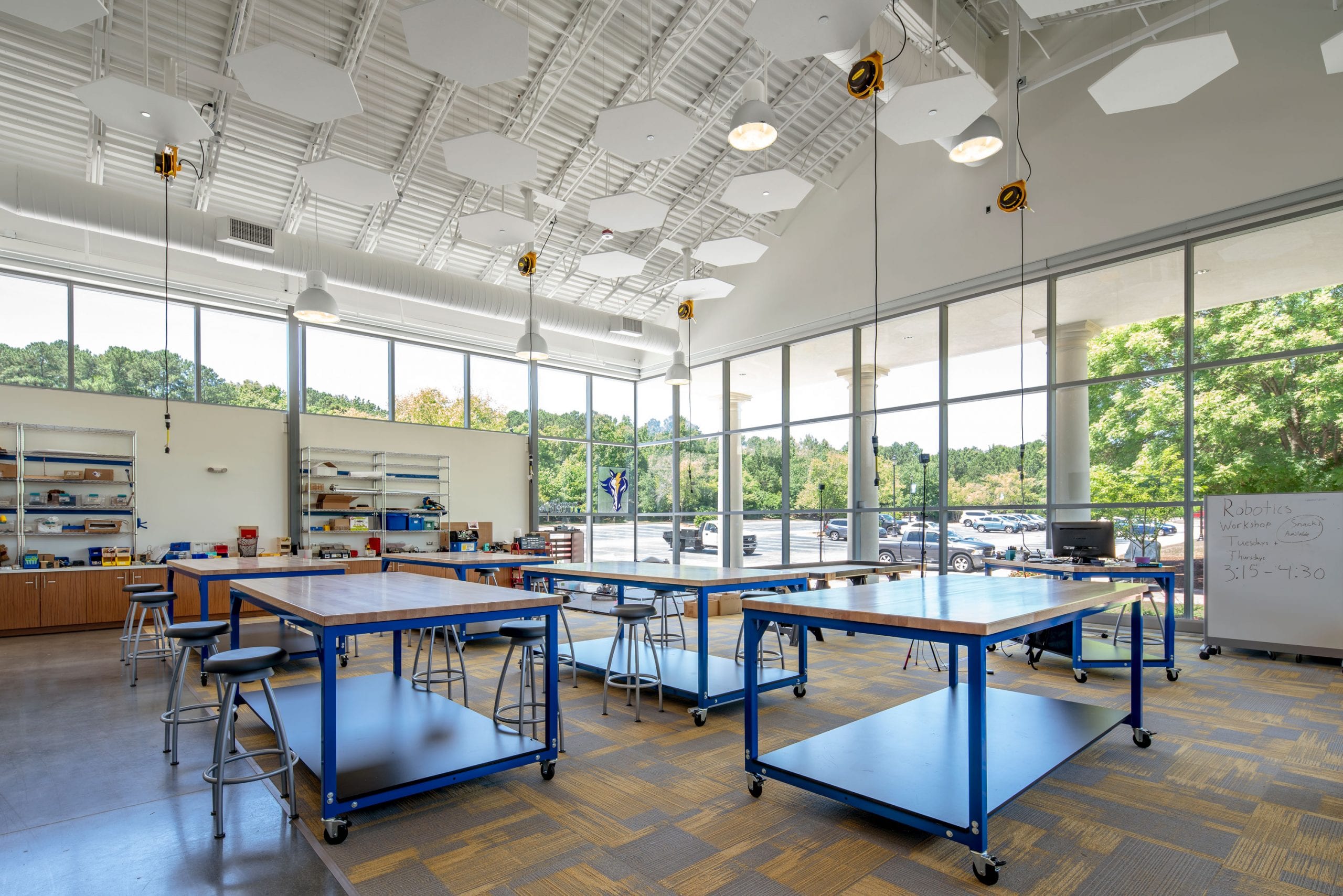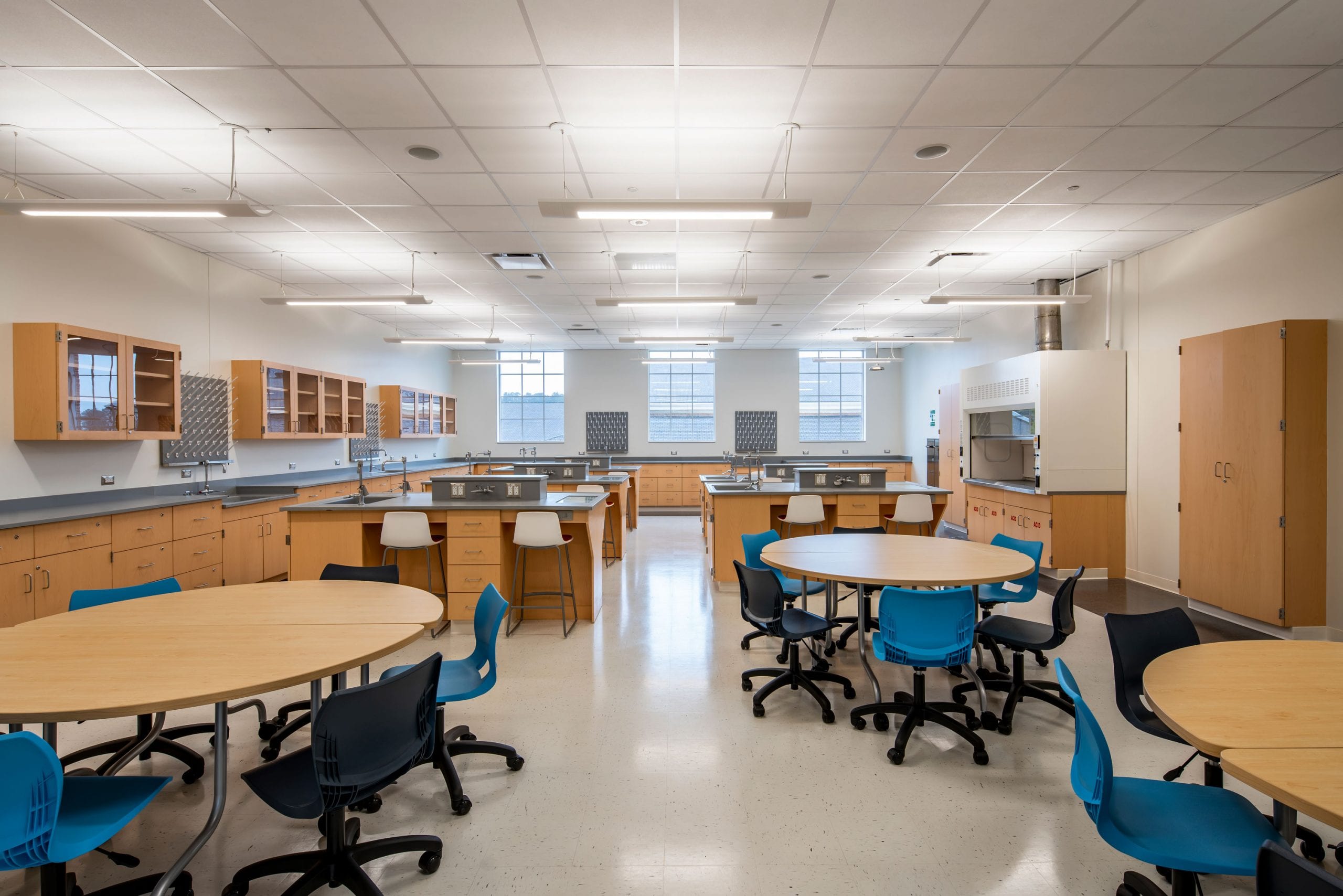 Opened in 2019, our 22,000-square-foot Center for Math and Science is a world-class facility featuring Upper School math classrooms, state-of-the-art laboratories, a greenhouse, large makerspace with 3D printers, and meeting spaces. It also houses our second gymnasium, the CMS gym (yeah, you can make a joke about science and math being a sport here—we won't mind.)
Café and Student Store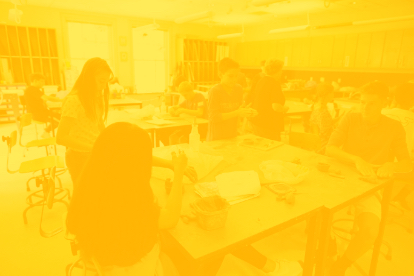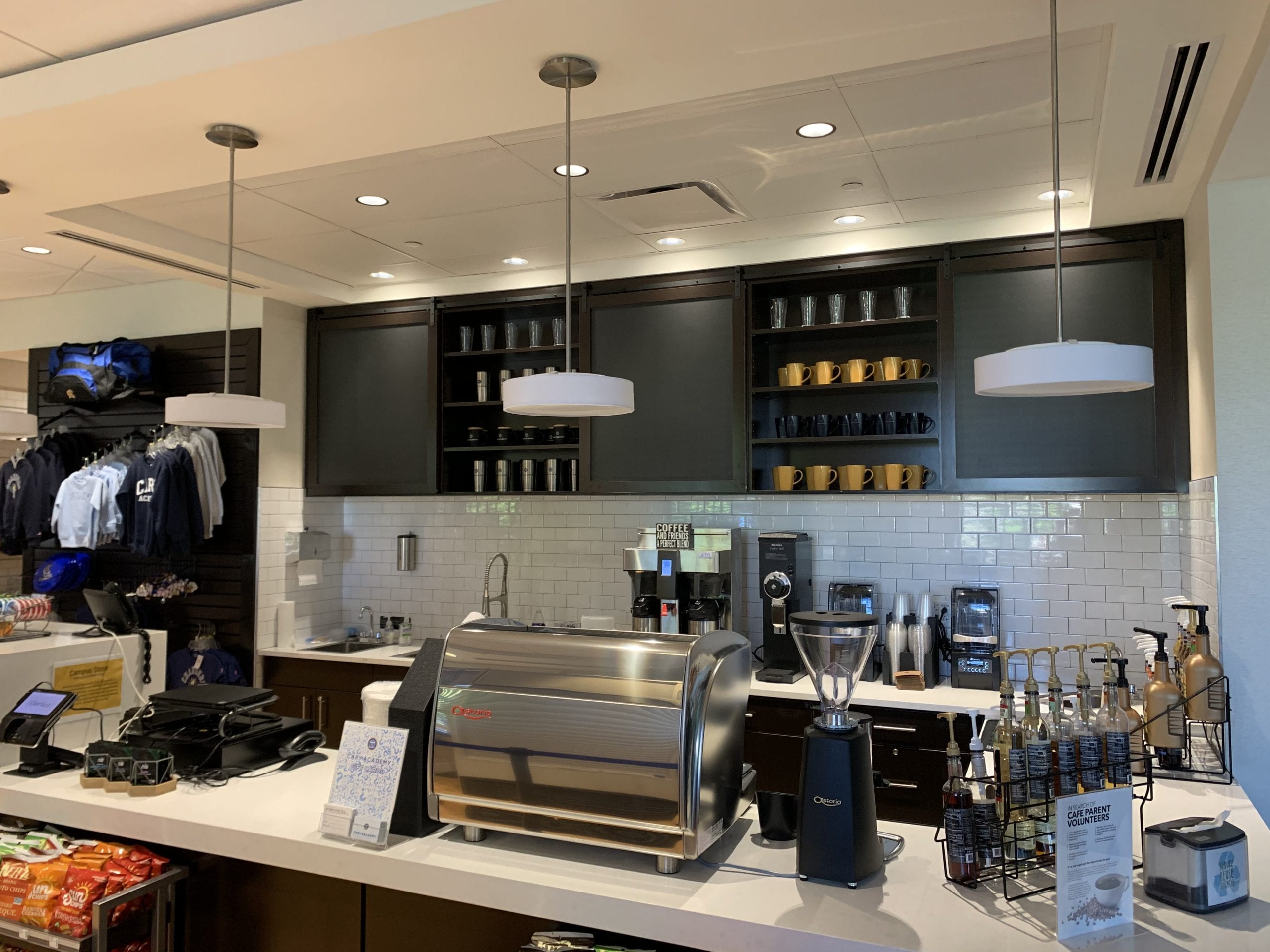 Head to the Admin building to grab a latte or salad to go at our new café (it's a popular community hang-out and study spot) or score some Charger swag or even a student-designed and produced product at the student store. Together, they serve as a learning lab for our budding entrepreneurs.
Library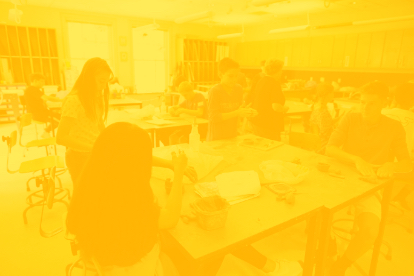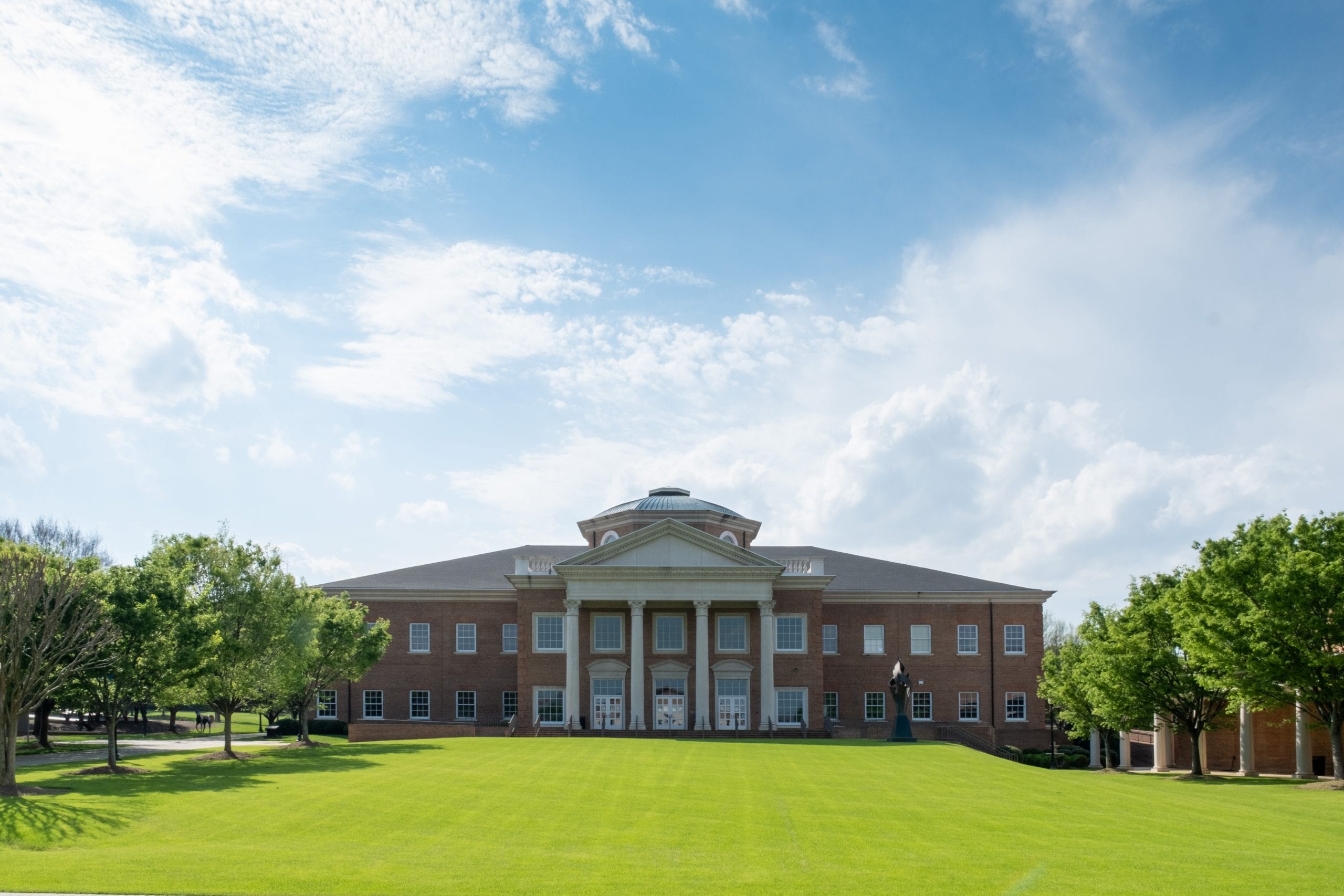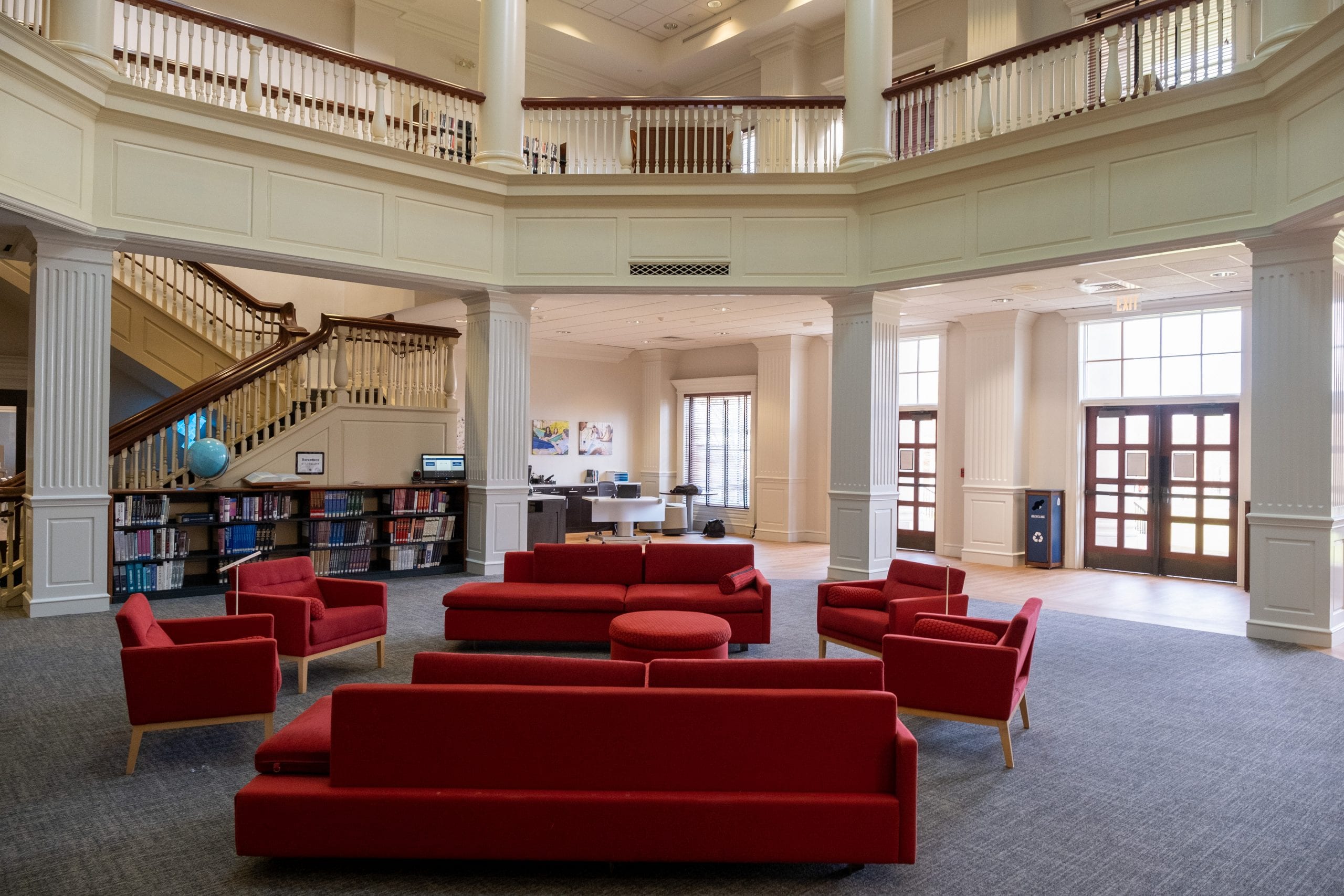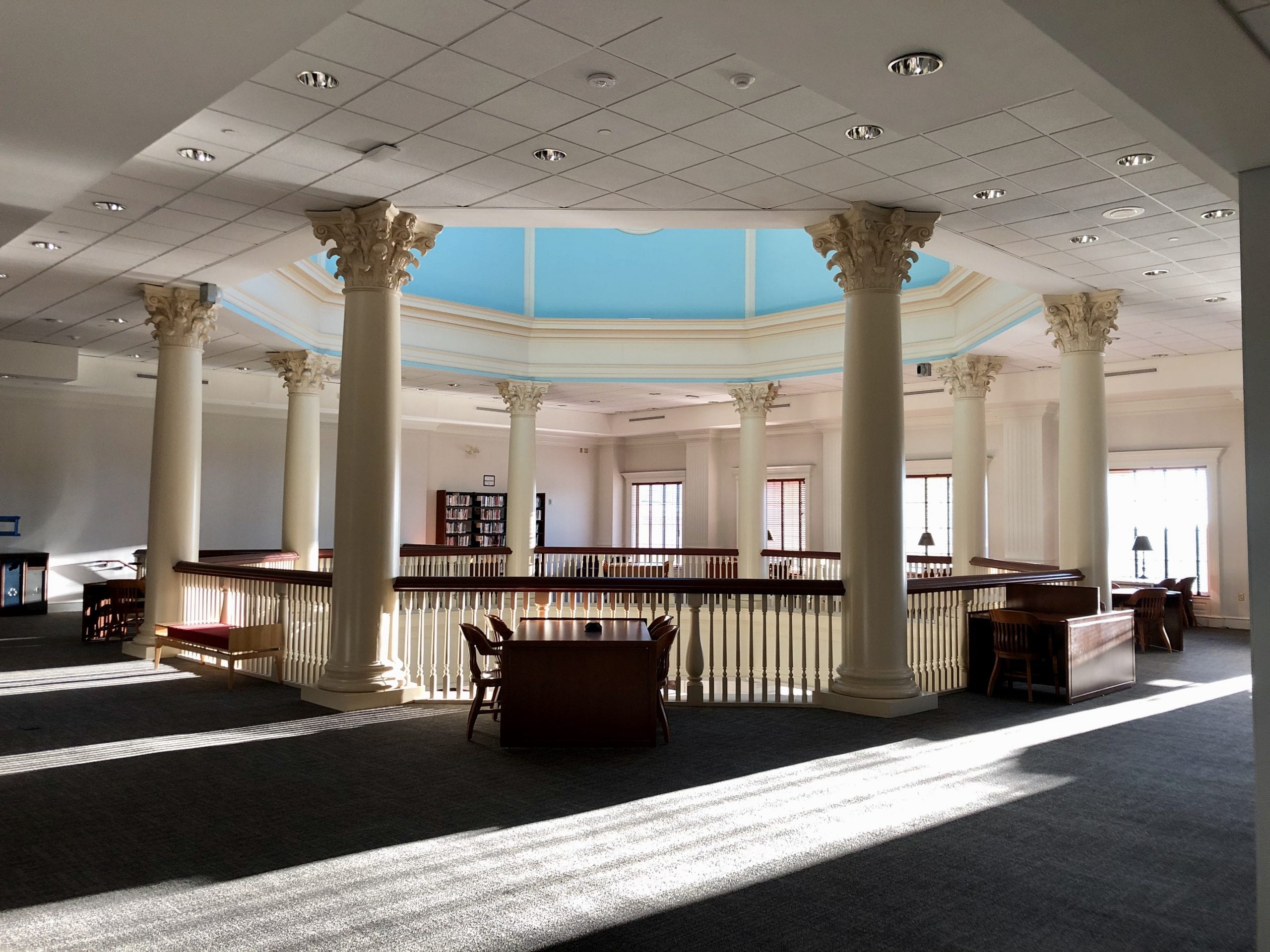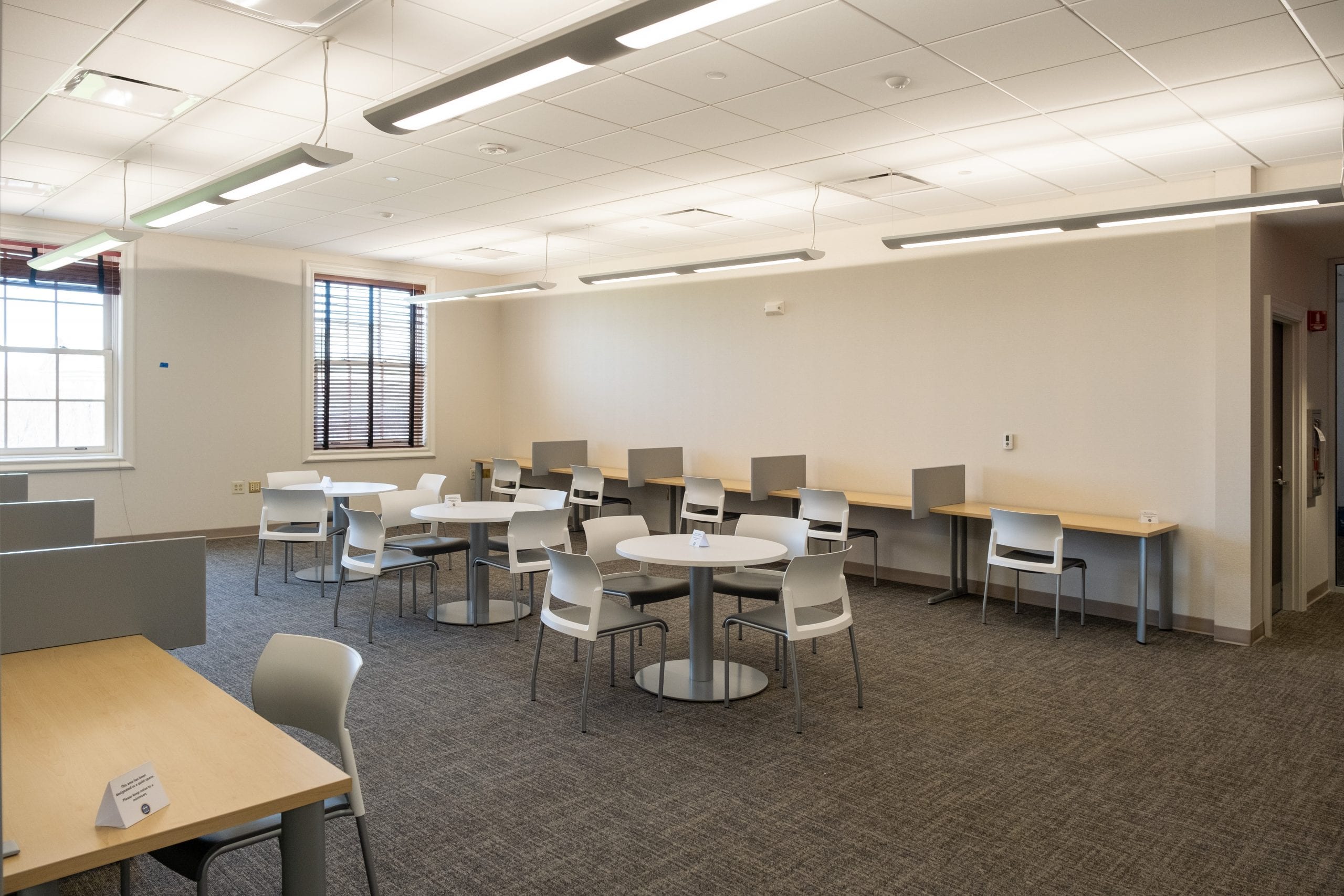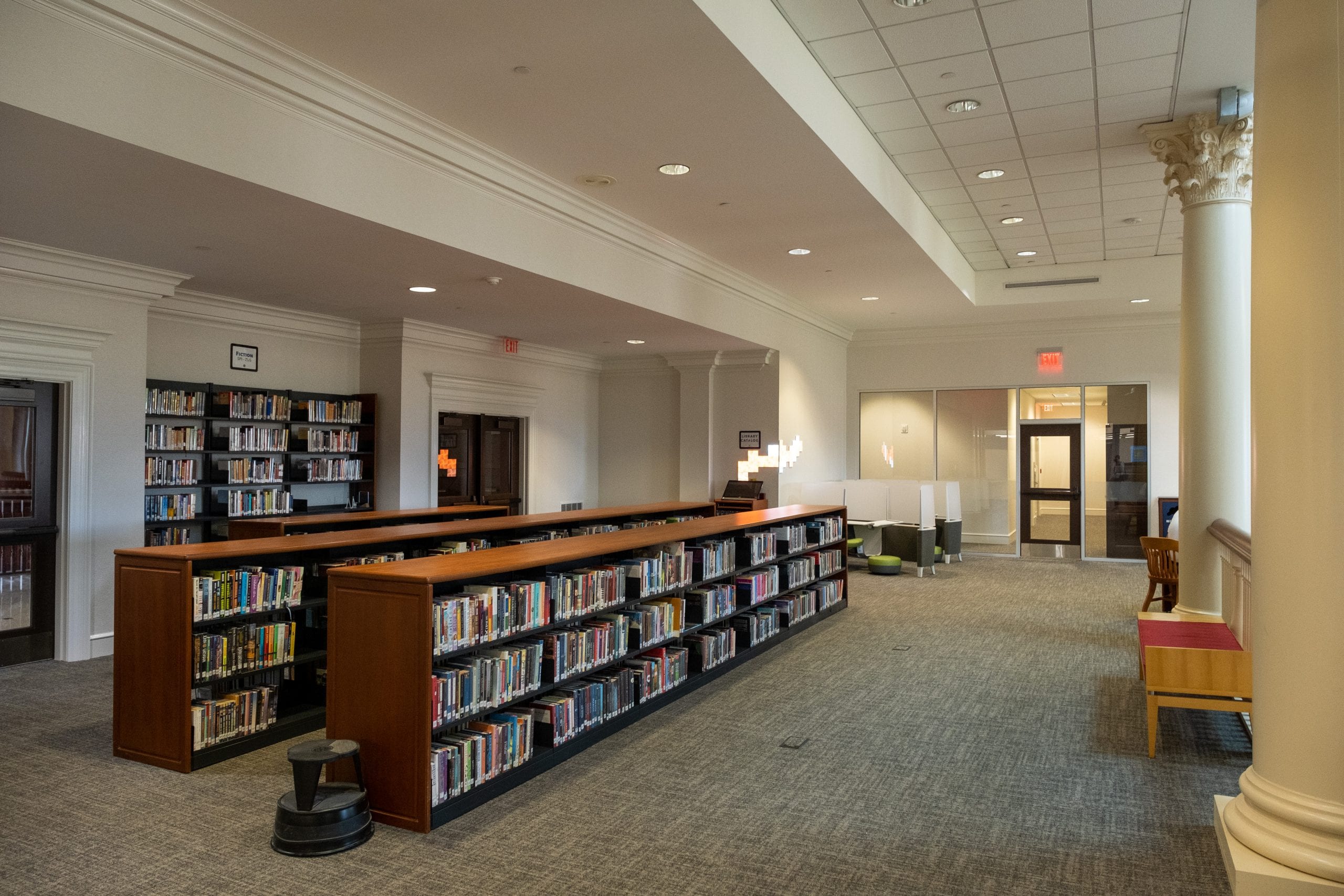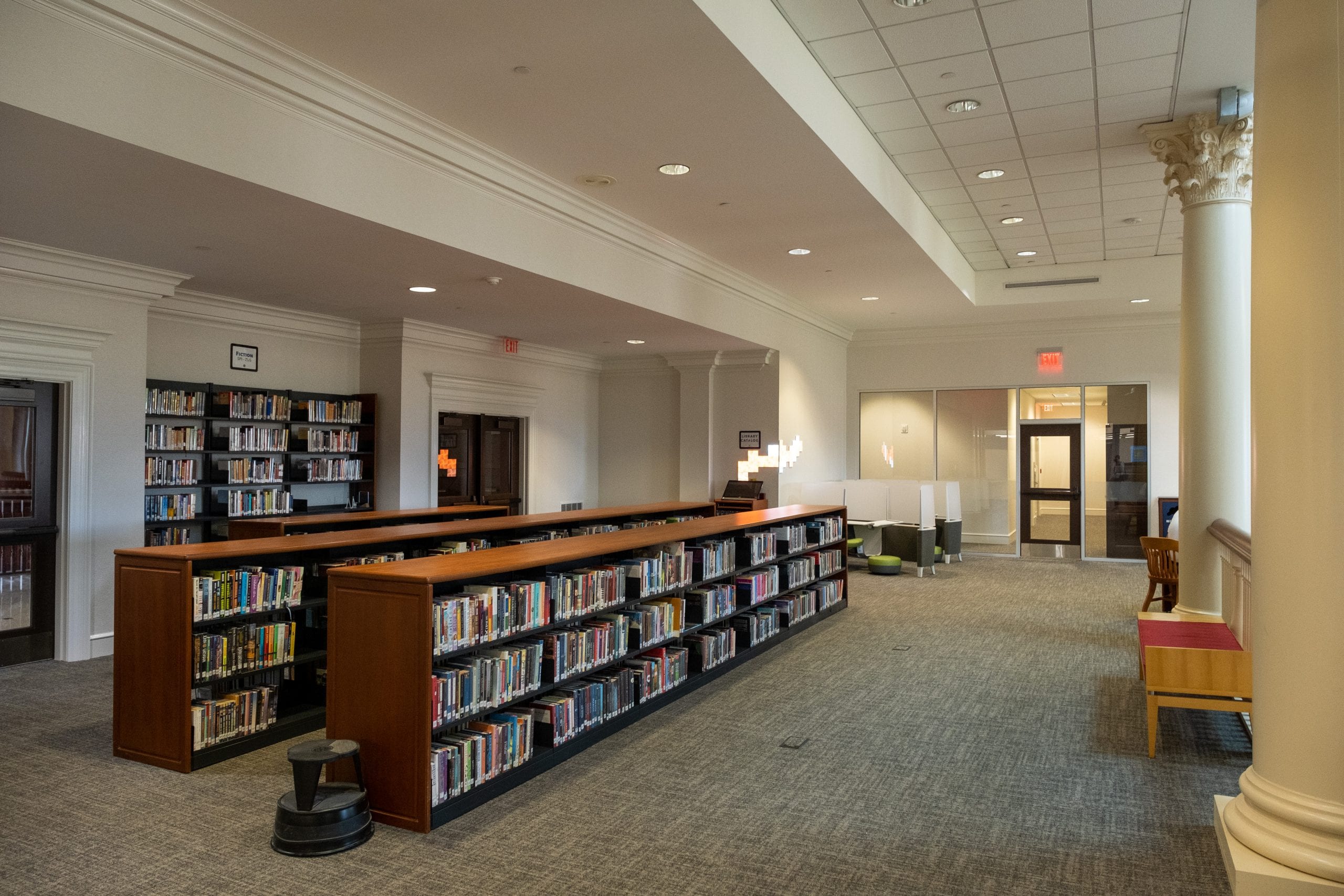 Newly renovated in 2020, our library features forward-thinking design that promotes collaboration and discovery. Located in the Administration building, it houses our excellent collection and offers a community gathering space and quiet glass-enclosed study rooms with large displays.
Administration Building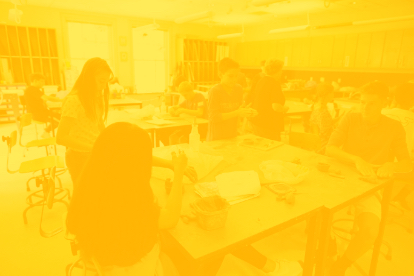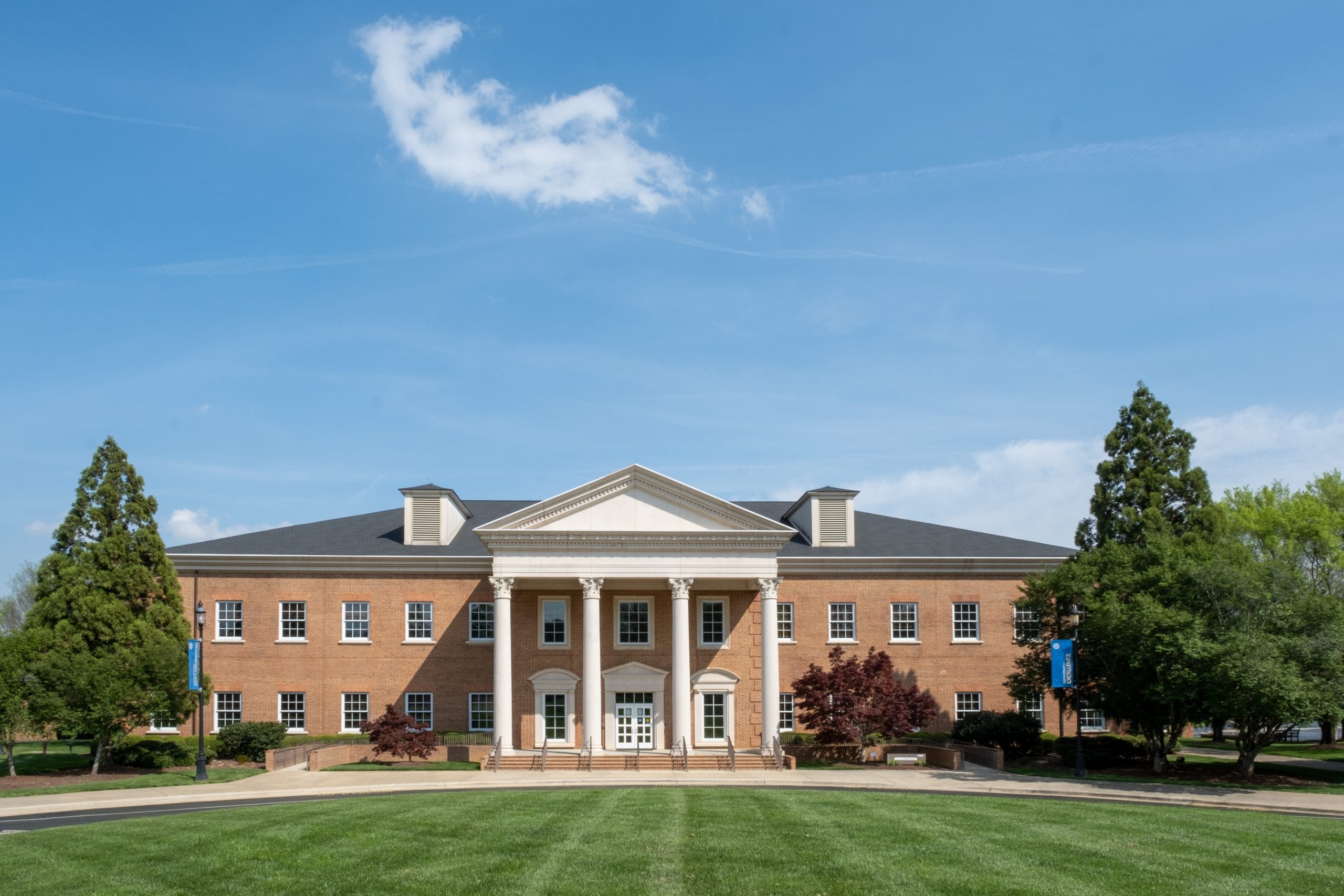 Presiding over the Quad, our stately Administration building houses our Head of School's office, as well as the Admissions, Business, Communications, Development, and Information Services departments.
Dining Hall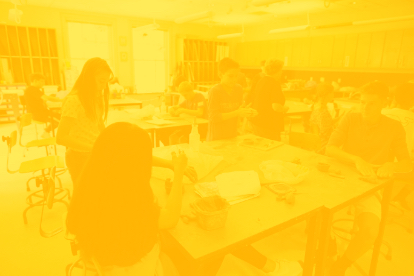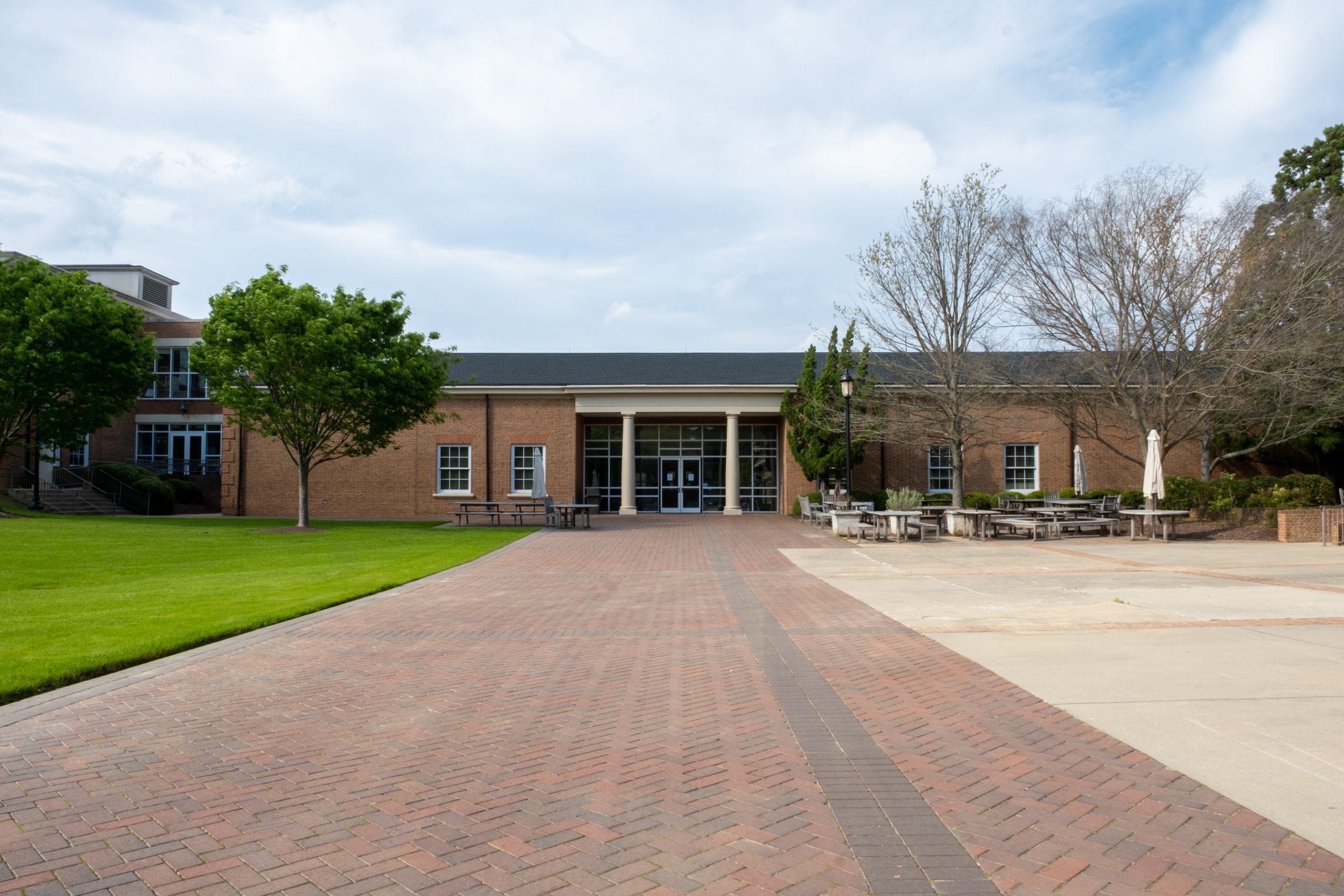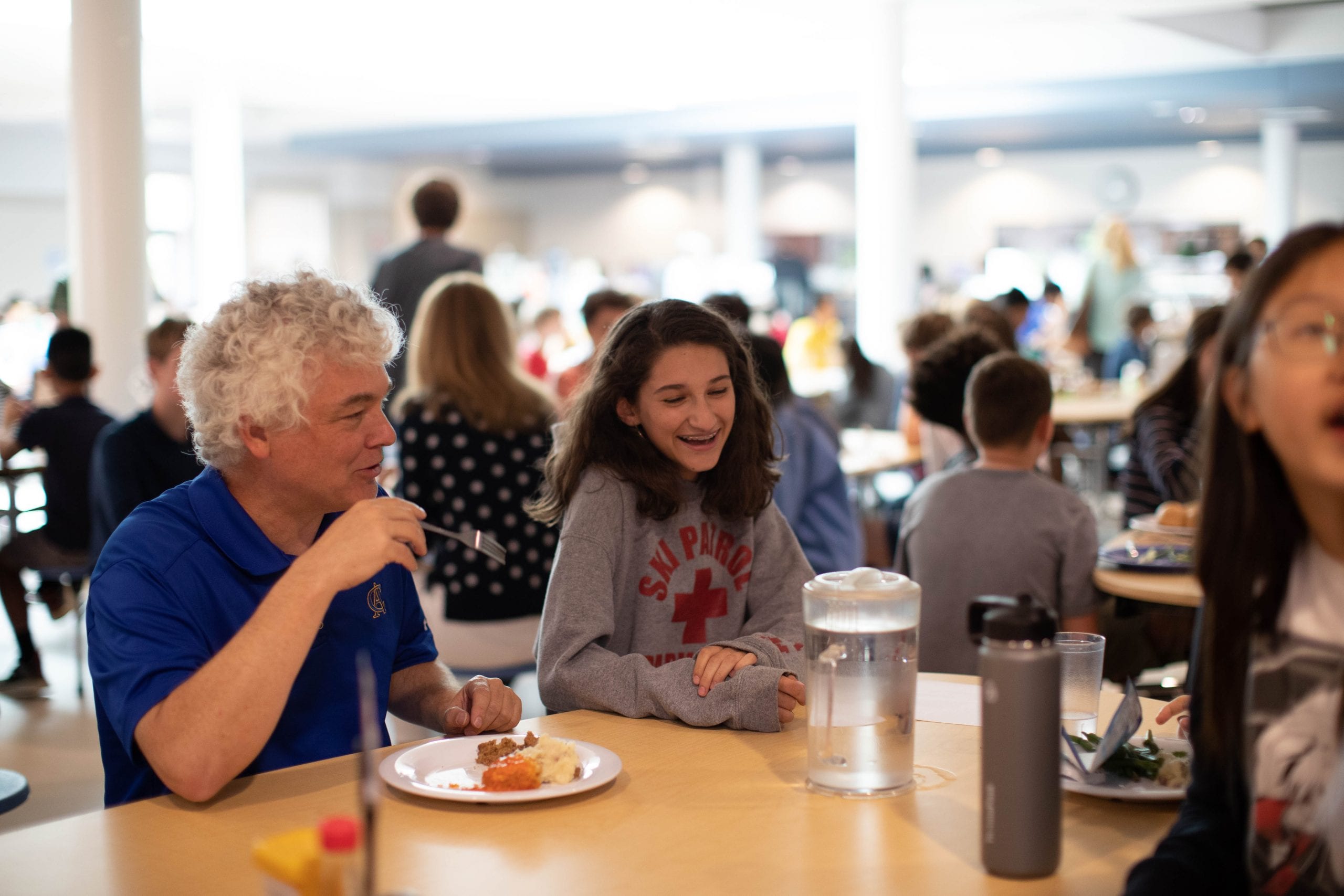 Next to Berger Hall, our Dining Hall offers cooked-from-scratch, healthy, and delicious lunch options sure to please your palate.
Upper School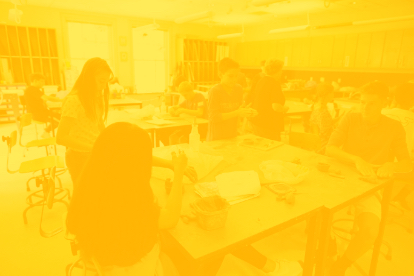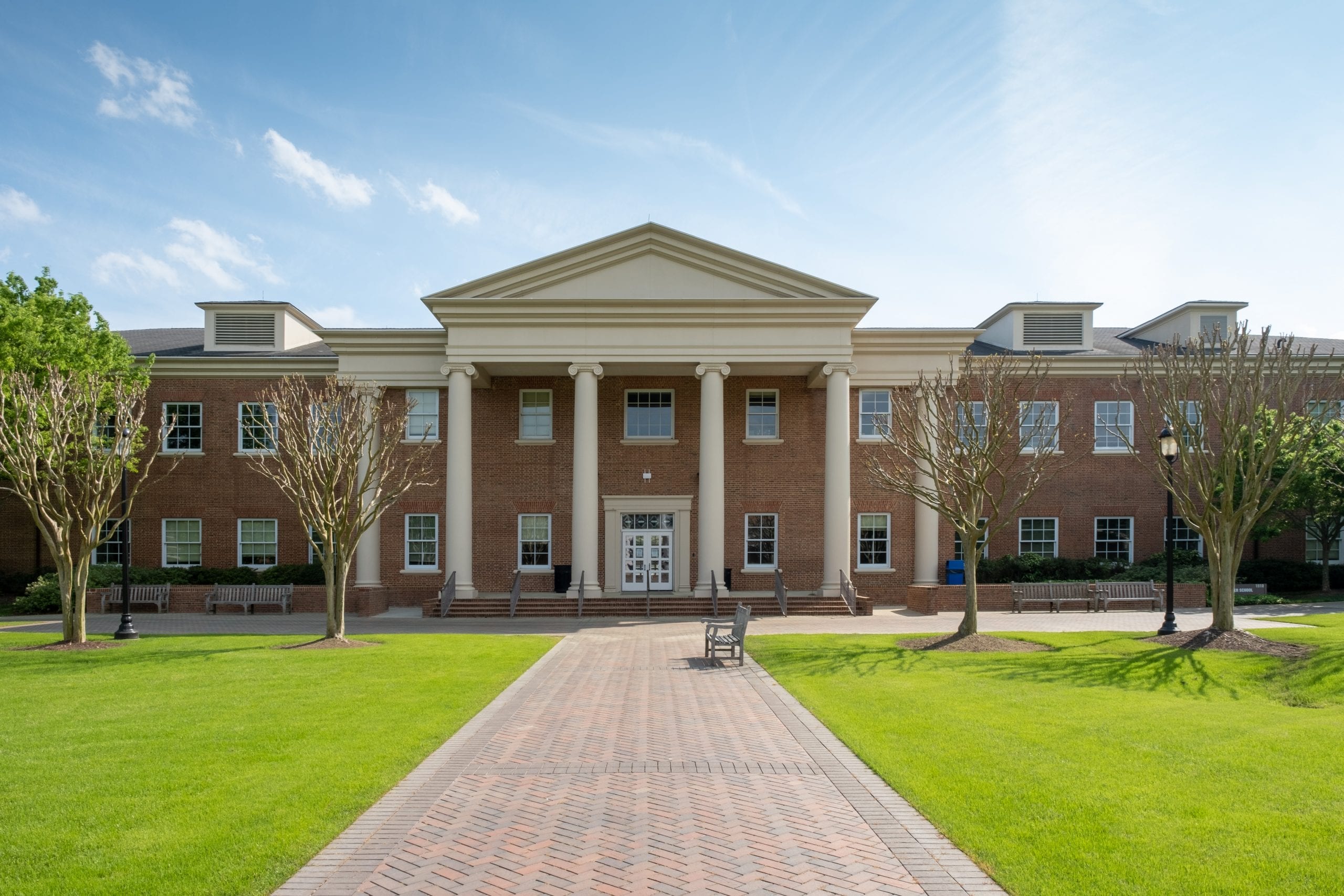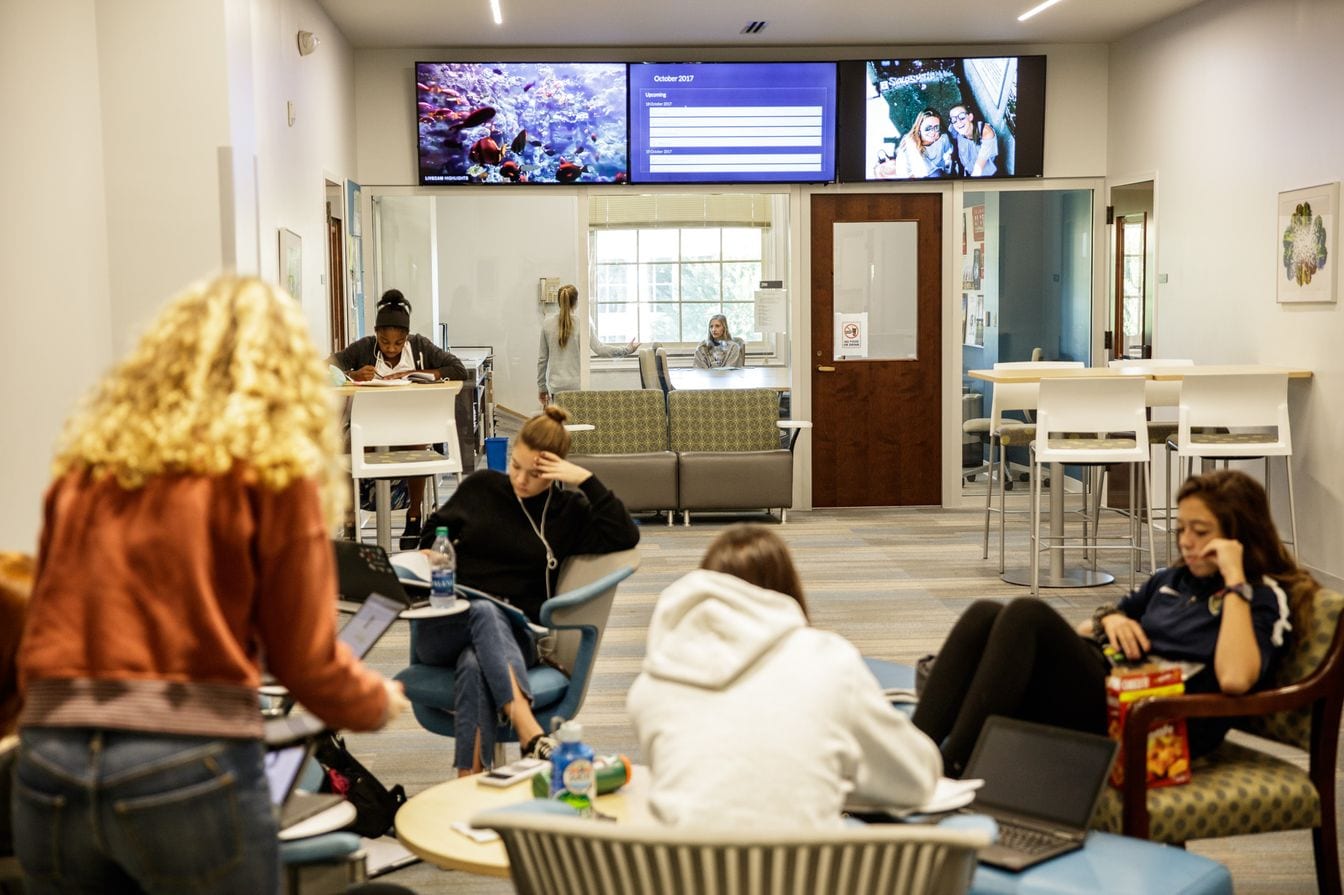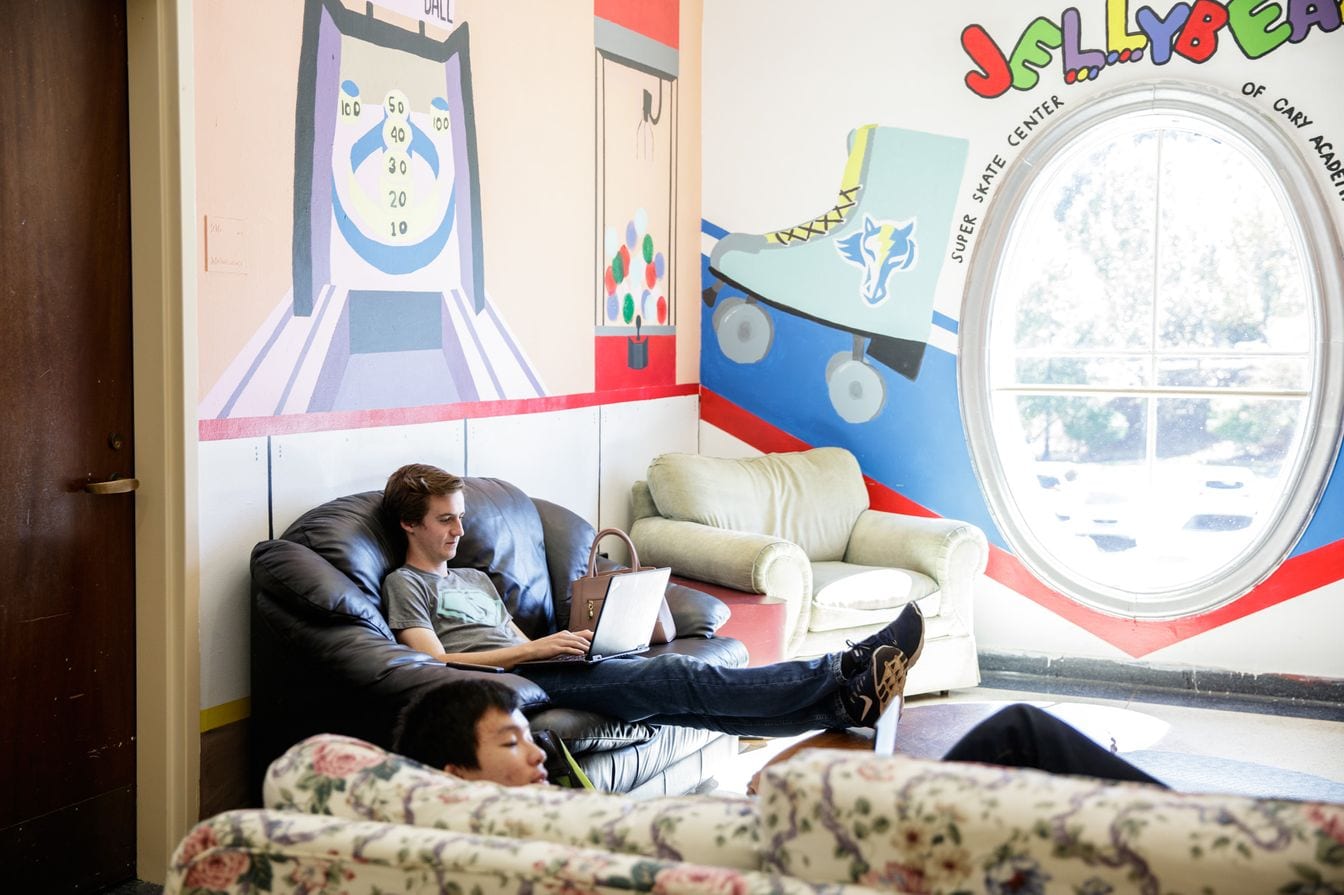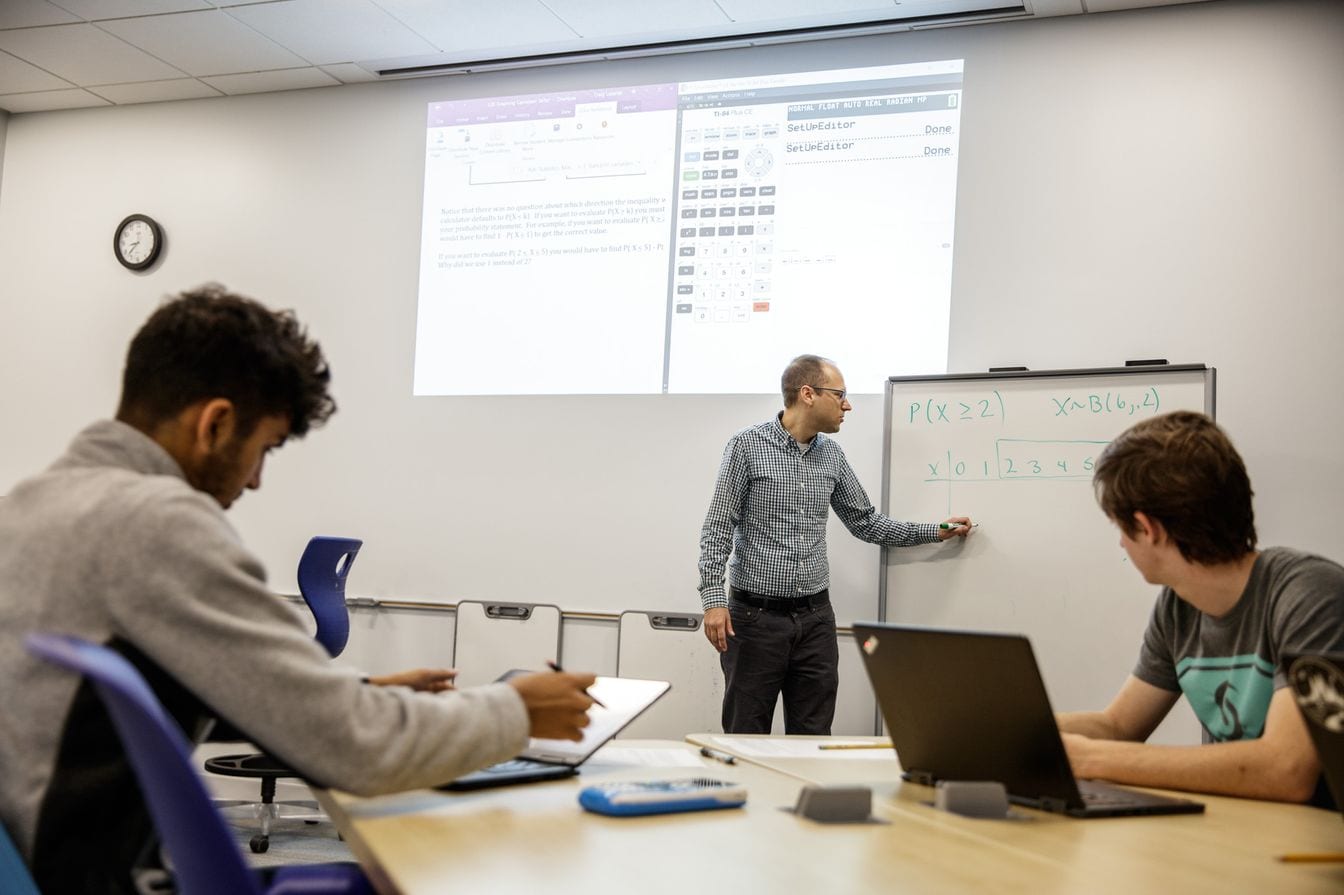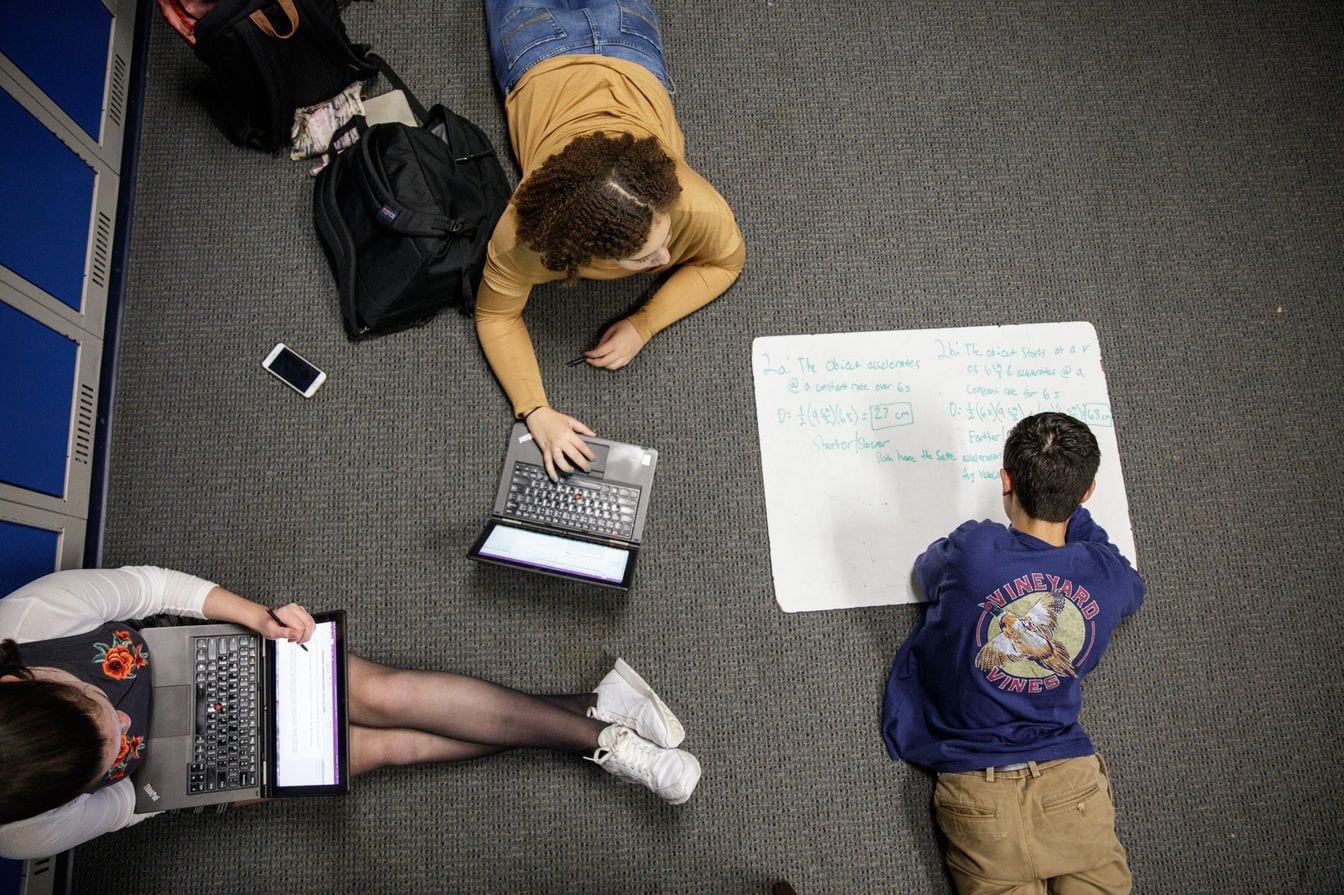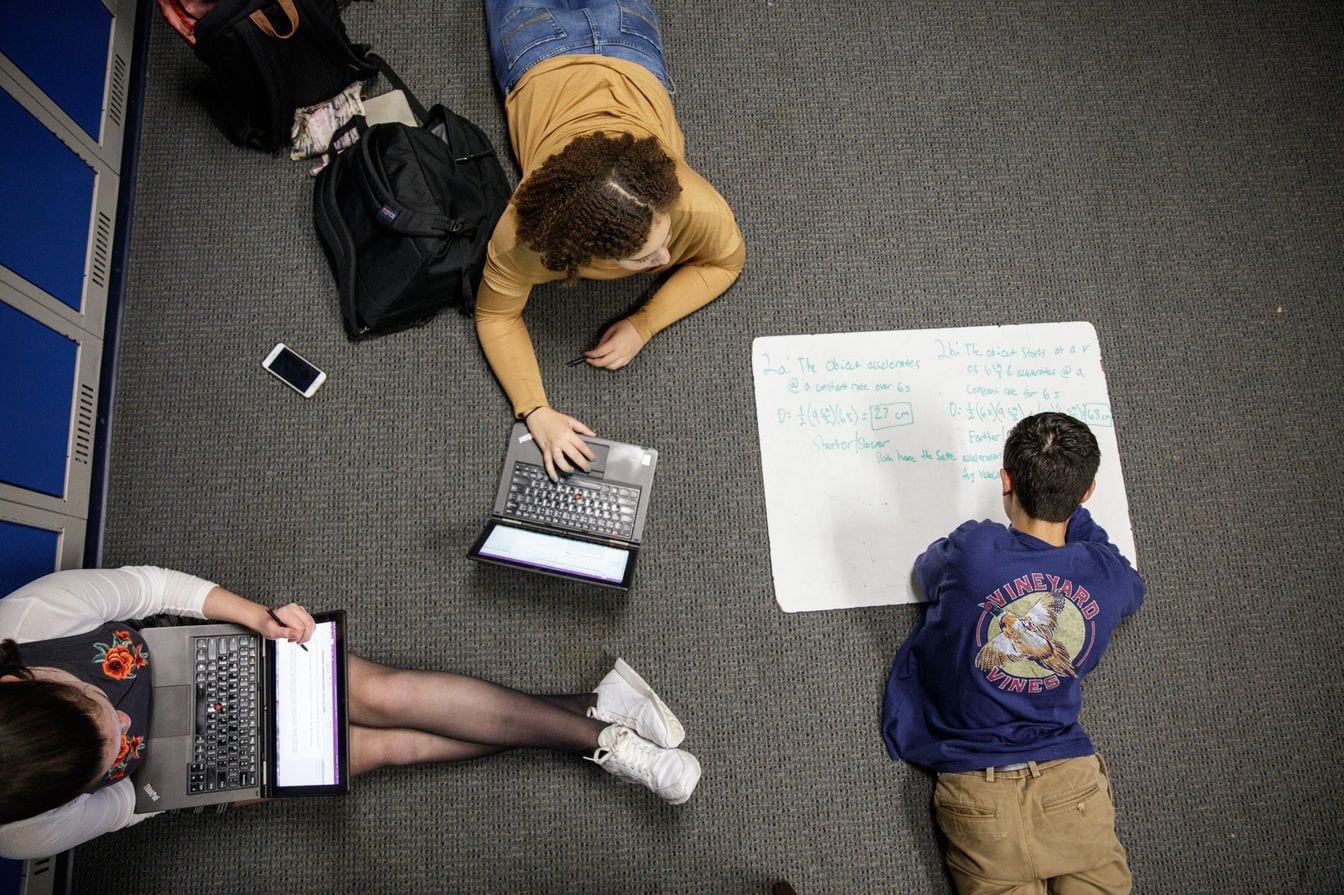 South of the Quad, the Upper School offers flexible classroom spaces, a student collaboration lounge (or Collabolounge in CA-speak), and college counseling suite. It is also the home to our Center for Community Engagement.
The Quad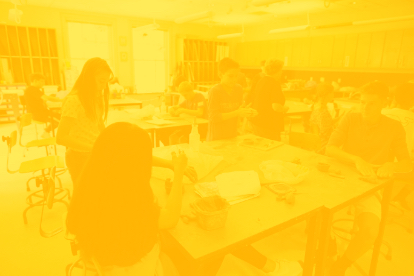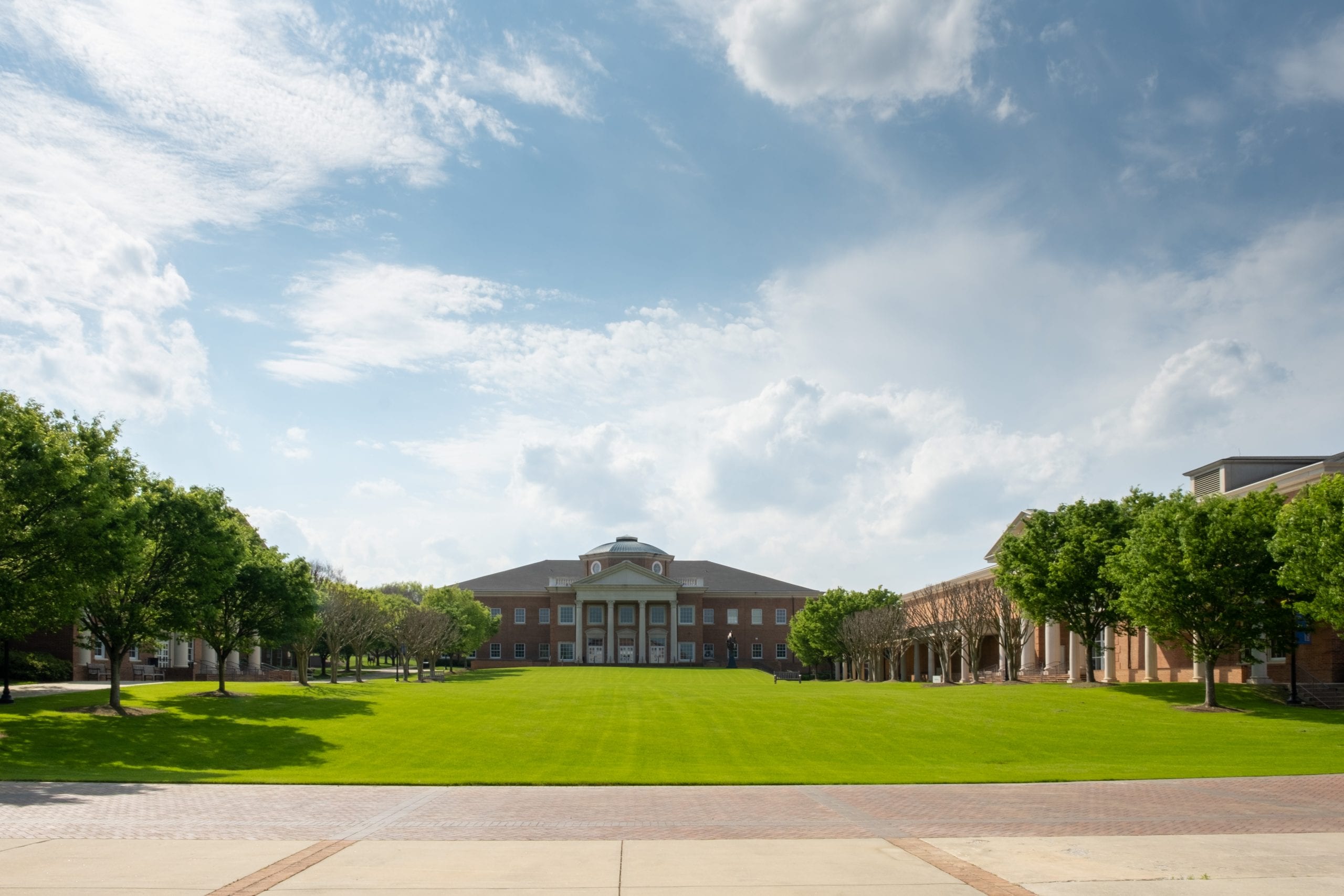 The groomed grounds of our picturesque Quad provide a community space for gathering, hanging-out, and studying (and, of course, the occasional spike-ball tournament).
Berger Hall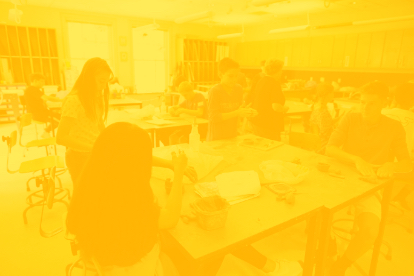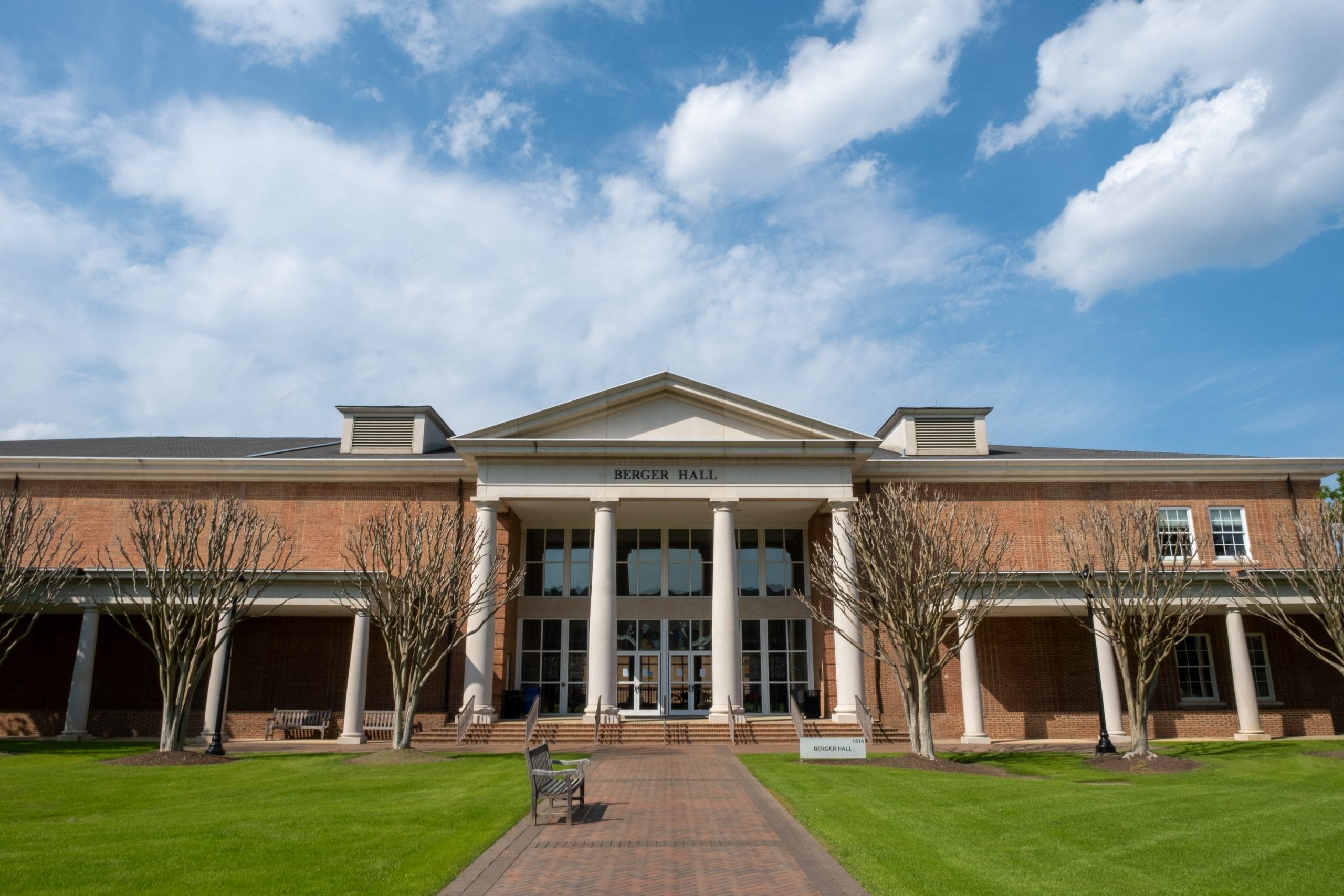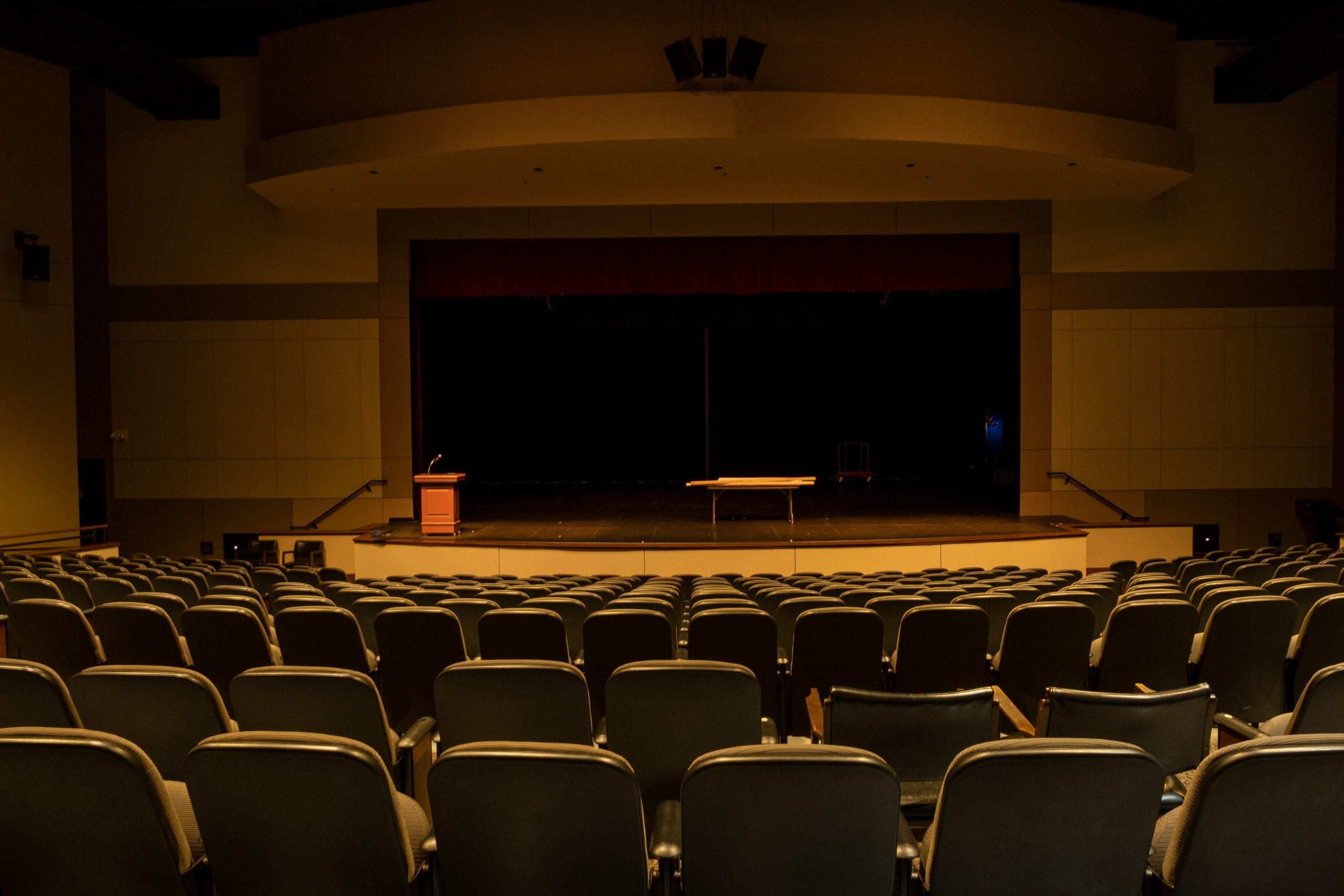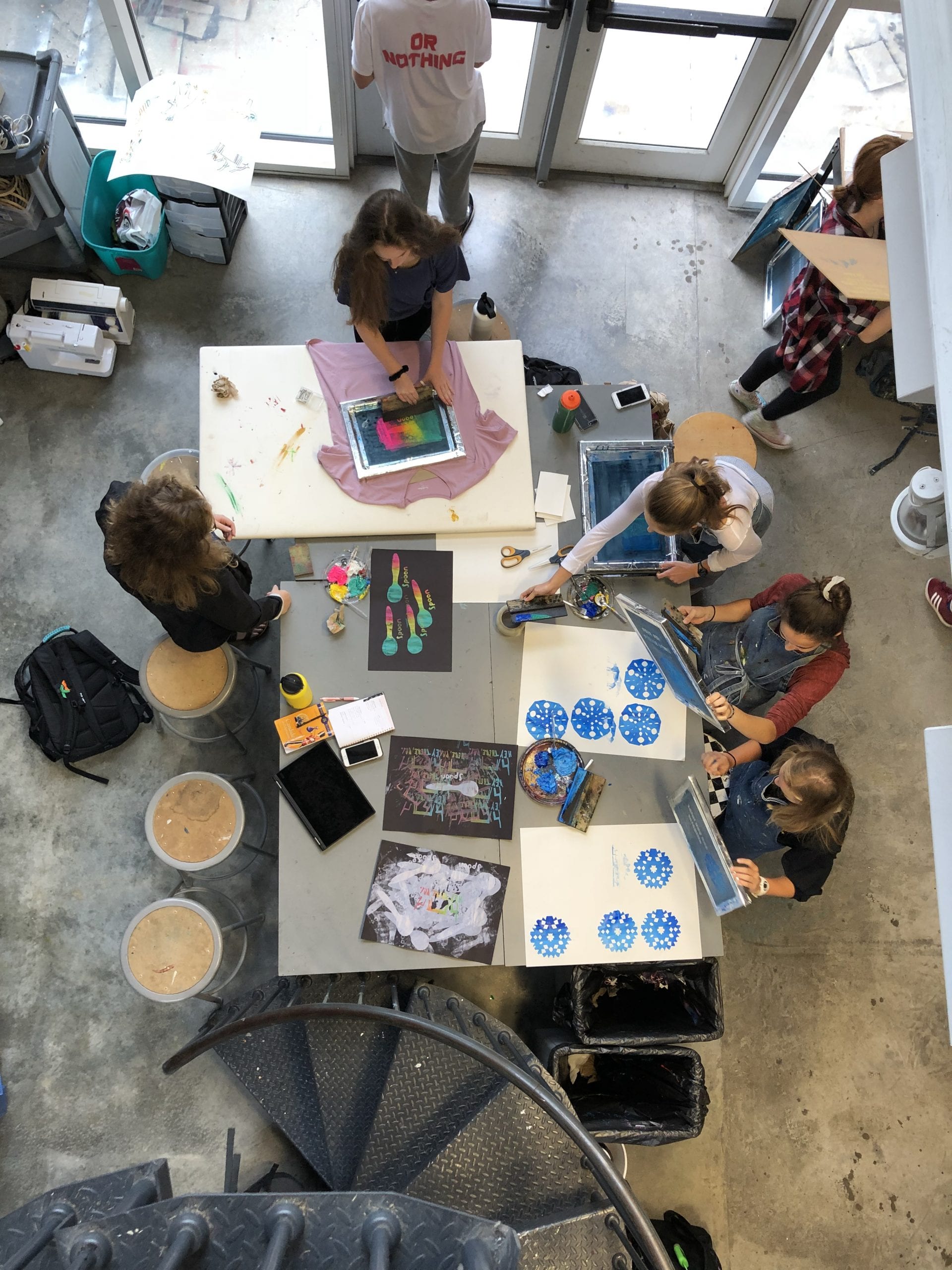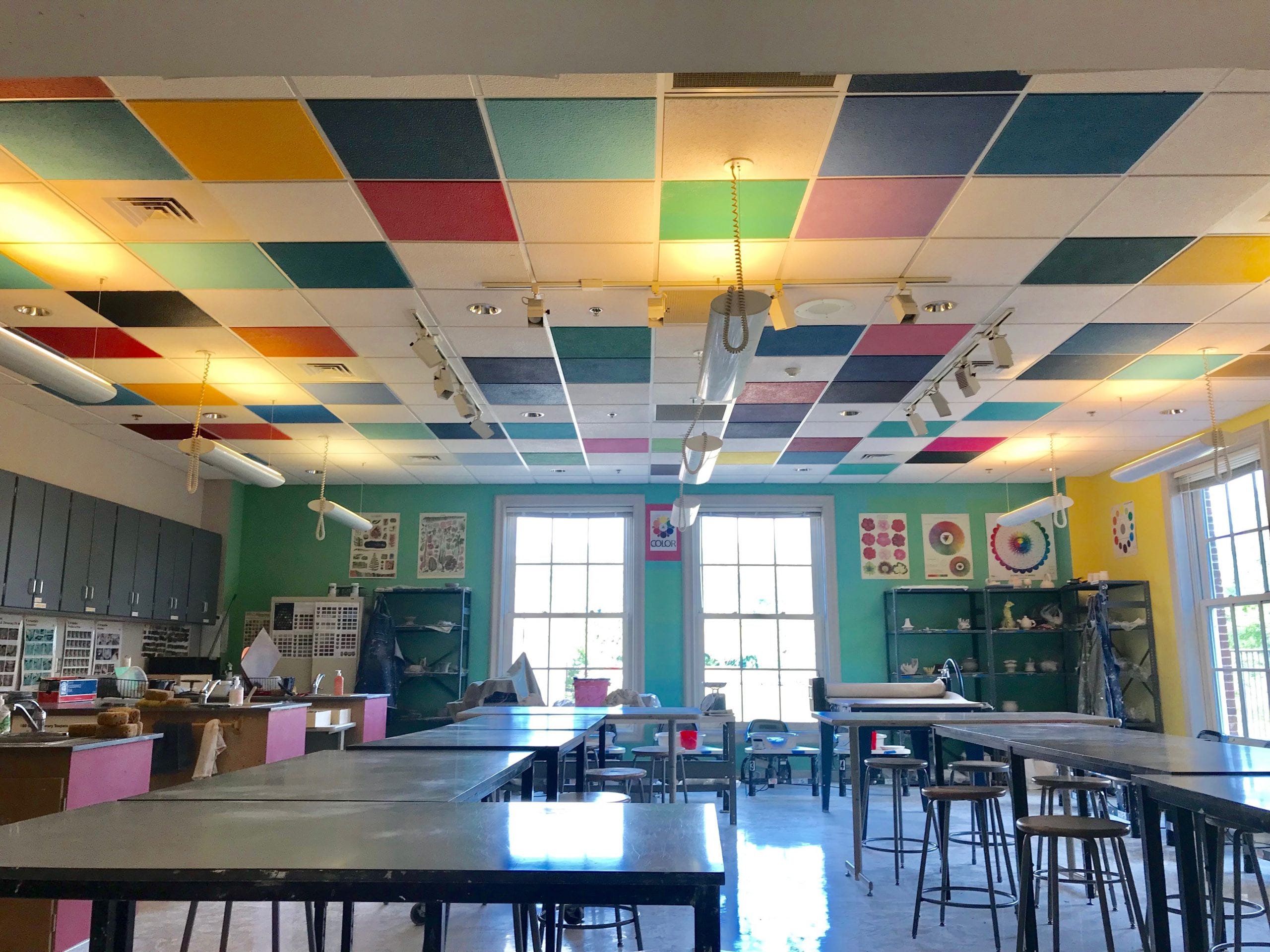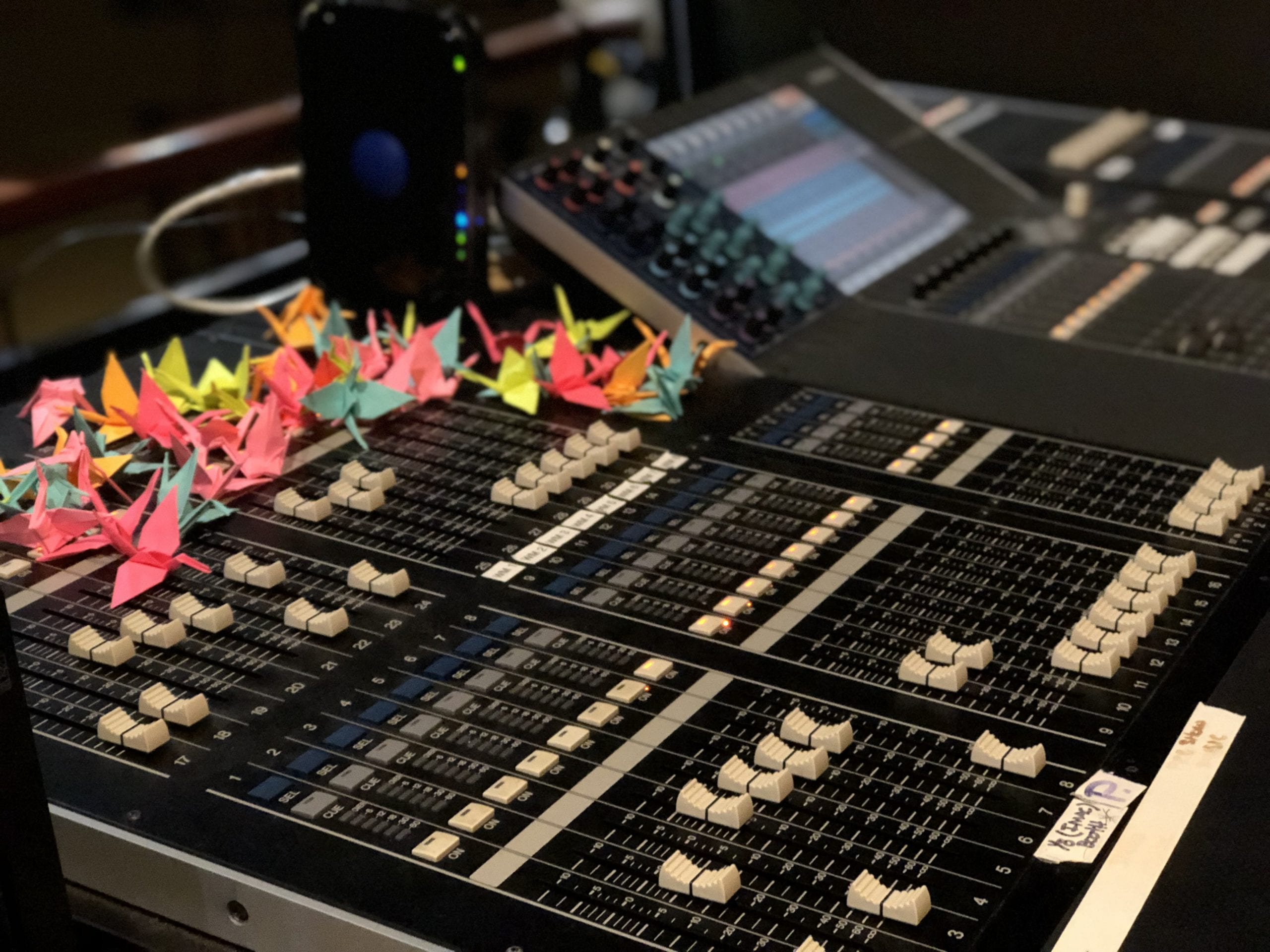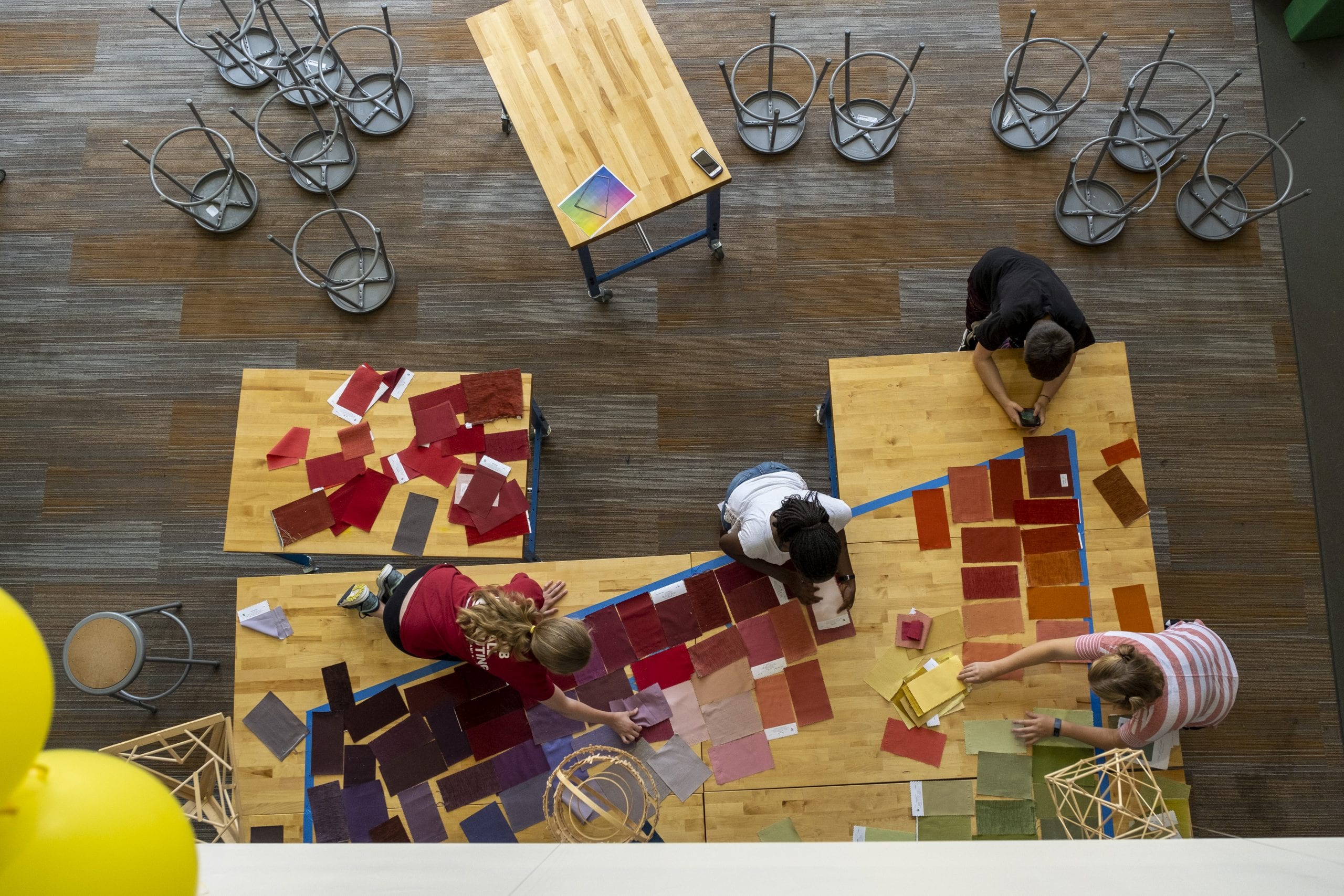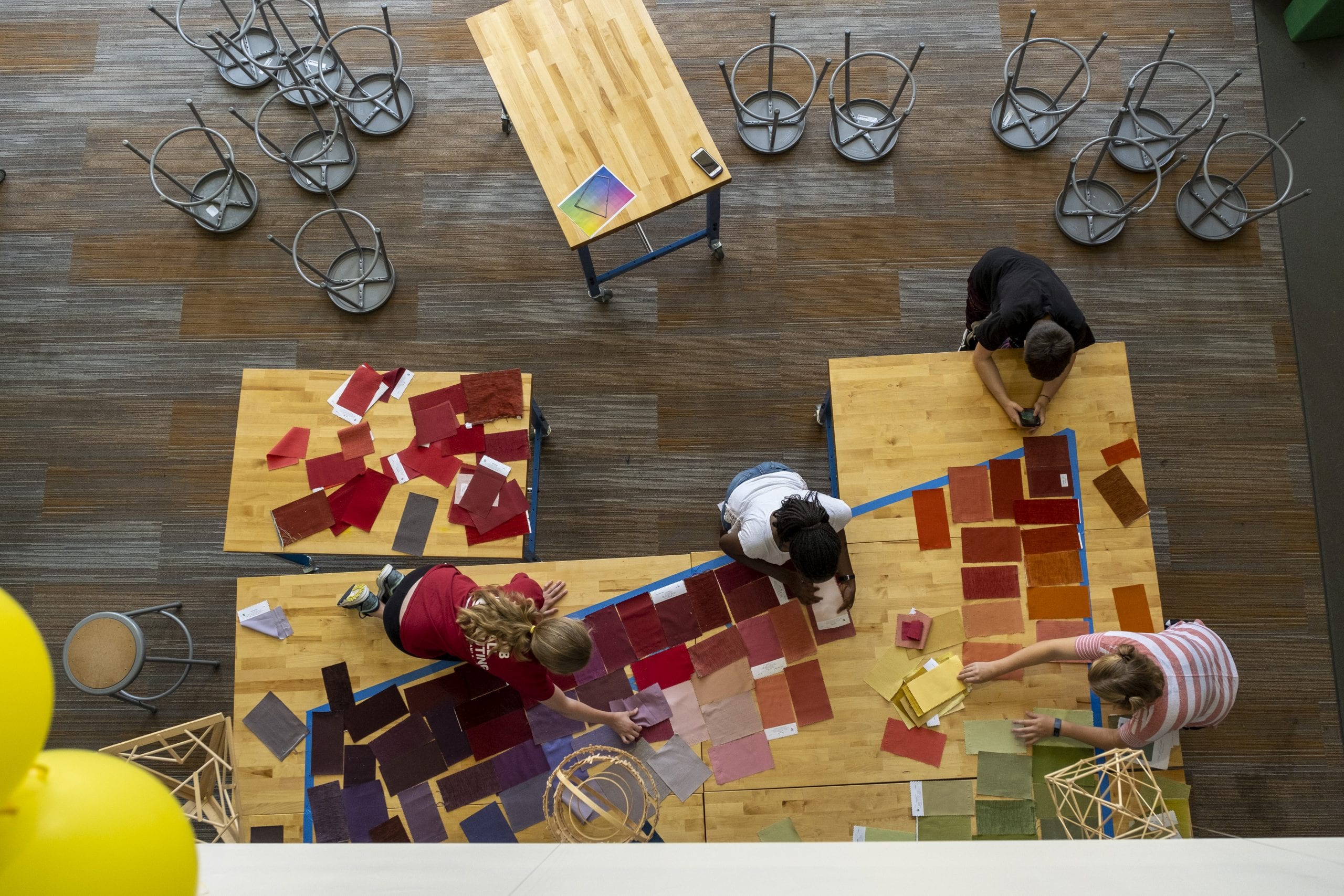 At the heart of campus, Berger Hall offers a 500-seat theater (for community gatherings and performances alike), a black-box theater, music and art studios (including pottery studio), multimedia Discovery Studio, and plenty of room for artistic instruction and practice.