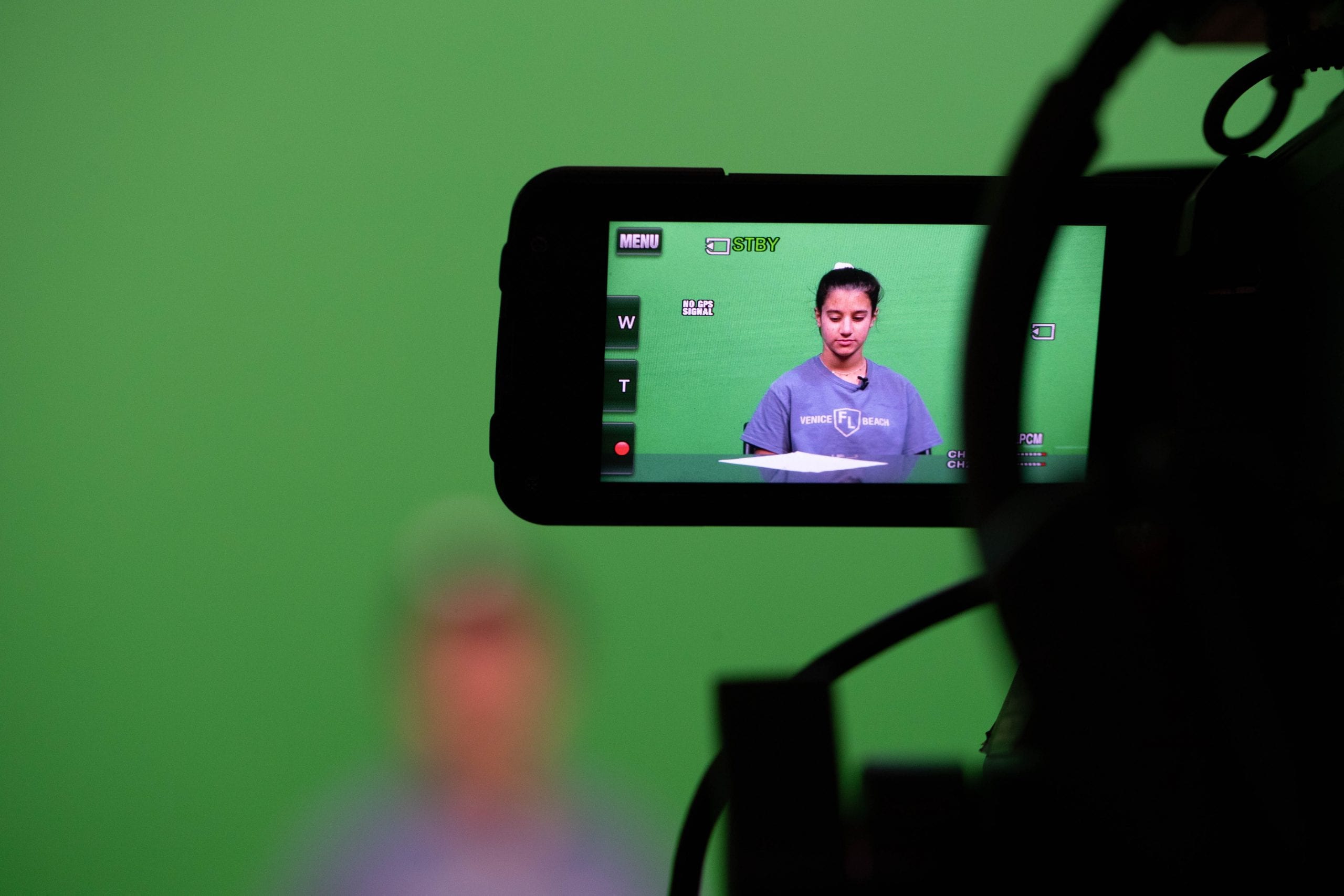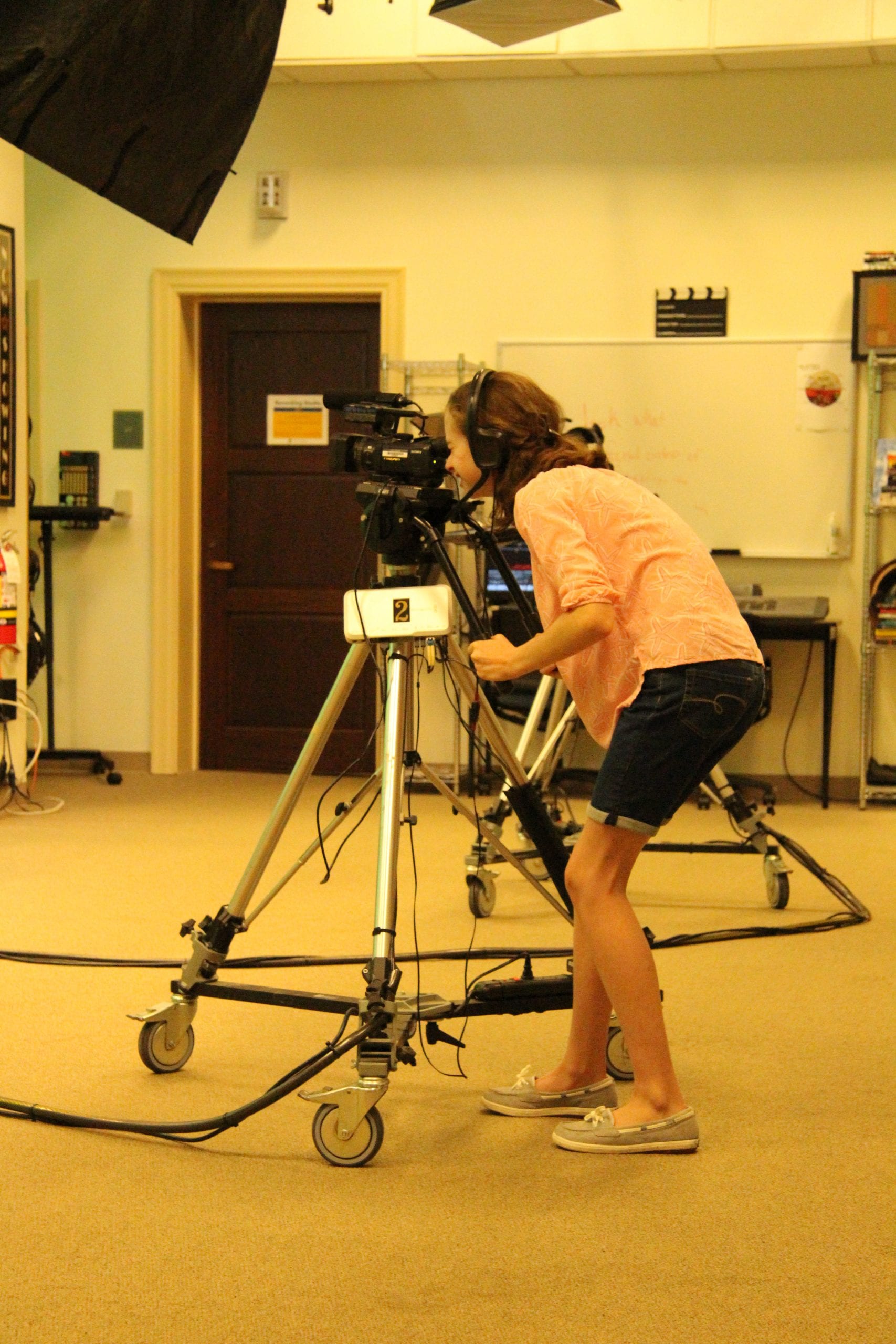 Multimedia Production
Move over, Spielberg and Moore. Launch your filmmaking career with year-long, project-based courses in Middle and Upper School designed to give you the fundamental basics of creating high-quality video productions.
In our state-of-the-art television studio with 4k control room and iMac lab editing suites, you'll work in collaborative teams—both behind and in front of the camera—to  write, produce, direct, capture, and edit narrative and documentary projects. And learn how to properly use advanced technology and software—camcorders and DSLR cameras, LED lighting kits, teleprompters, mixing board, Adobe Creative Suite, FinalCut Pro, and more—to bring your vision to life.
You might report on school news. Or create a trailer for an upcoming CA production. Or move your peers to action with a powerful public service announcement that addresses a cause you feel is important. Throughout, you'll try on different roles—from director to cinematographer, camera operator to on-air talent, technical director to graphics.
Ready to take your skills to the next level? In Upper School, more advanced, project-based classes await. Build on your skills and start developing your own cinematic style through a deeper exploration of aesthetics, story-telling, and video-production technologies.
Upper School Electives
3D Game Design and Animation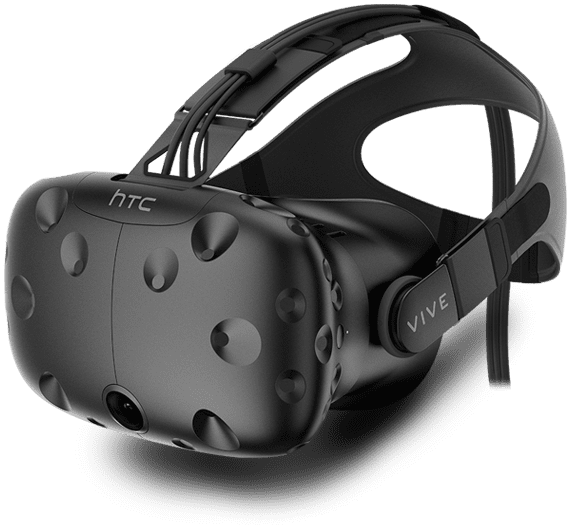 Are you a video game aficionado? Get inside the game with an exploration of 3D game design. Delve into game theory, game mechanics, and other core principles of game design as you conceptualize aesthetics, characters, levels, and narratives. Guided by our faculty and online tutorials, you'll work collaboratively and independently as you learn to use, write, and modify code within the Unity game engine to develop your own original games, including those for VR headsets.
Is story-telling more your thing? Learn to use the Unity game engine interface to bring visual assets to life in compelling animations that leverage sound, scenery, and special effects to convey an intended look and feel.
Robotics
Designing, programming, and controlling a robot is a precise art. Consider our 2,400 square foot makerspace your studio.

In Upper School robotics, you'll work in highly-collaborative classes characterized by peer-learning—that means beginners learn from veterans. Working together, you'll create bots that tackle a wide-range of specific challenges, many of which are aligned with our extracurricular robotics teams. You'll put your engineering chops and design thinking skills to the test, as you iterate, test, fail, refine, try again, and (eventually) experience the sweet taste of victory when your bot performs that elusive maneuver just right.

Ready to take your love of bots beyond the classroom? CA has award-winning robotic teams at all levels—from our FIRST Lego League team in the Middle School, to our junior varsity FIRST Tech Challenge and varsity FIRST Robotics Competition teams in the Upper School—that compete locally, regionally, and nationally.
3D Printing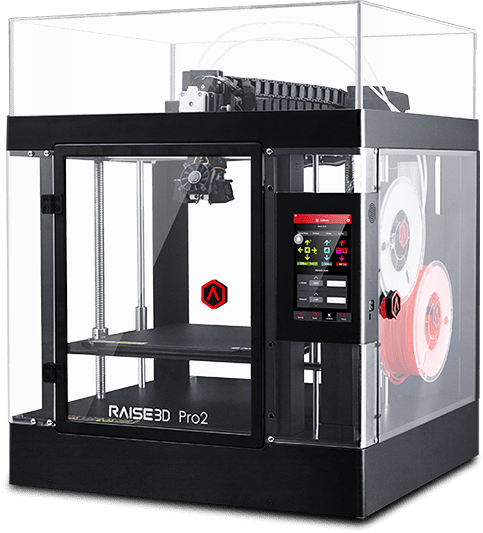 Our maker space is outfitted with state-of-the-art 3D fabrication tools, including—namedrop ahead—a Rais3d Pro 3D printer for high-quality, high-fidelity, rapid prototyping; a it-can-cut-through-almost-anything ProtoMAX Abrasive Waterjet, and an Epilog Helix Laser Cutter for precision engraving, just to name a few.
In the right hands, it's amazing what they can do. Make your hands those hands with our Upper School 3D printing elective.
Through hands-on, individualized design and fabrication projects, you'll develop in-depth knowledge of the tool of your choice. You might fabricate a custom part is needed by your robotics team. Or design and print a solution for an issue on campus. Or perhaps create some awesome swag for your student club (you might even sell it in our student store).
Along the way, you'll become proficient in maker technologies and develop a deeper familiarity with how 3D fabrication software works. And you'll experiment with more advanced modeling techniques as you bring more sophisticated designs from your imagination to the screen to real-life 3D.
Upcoming CA Events
Monday
Giving Tree Initiative
Monday
6th grade Arts Minors Assembly
Tuesday
10th Grade Advisory – College Counseling Presentation