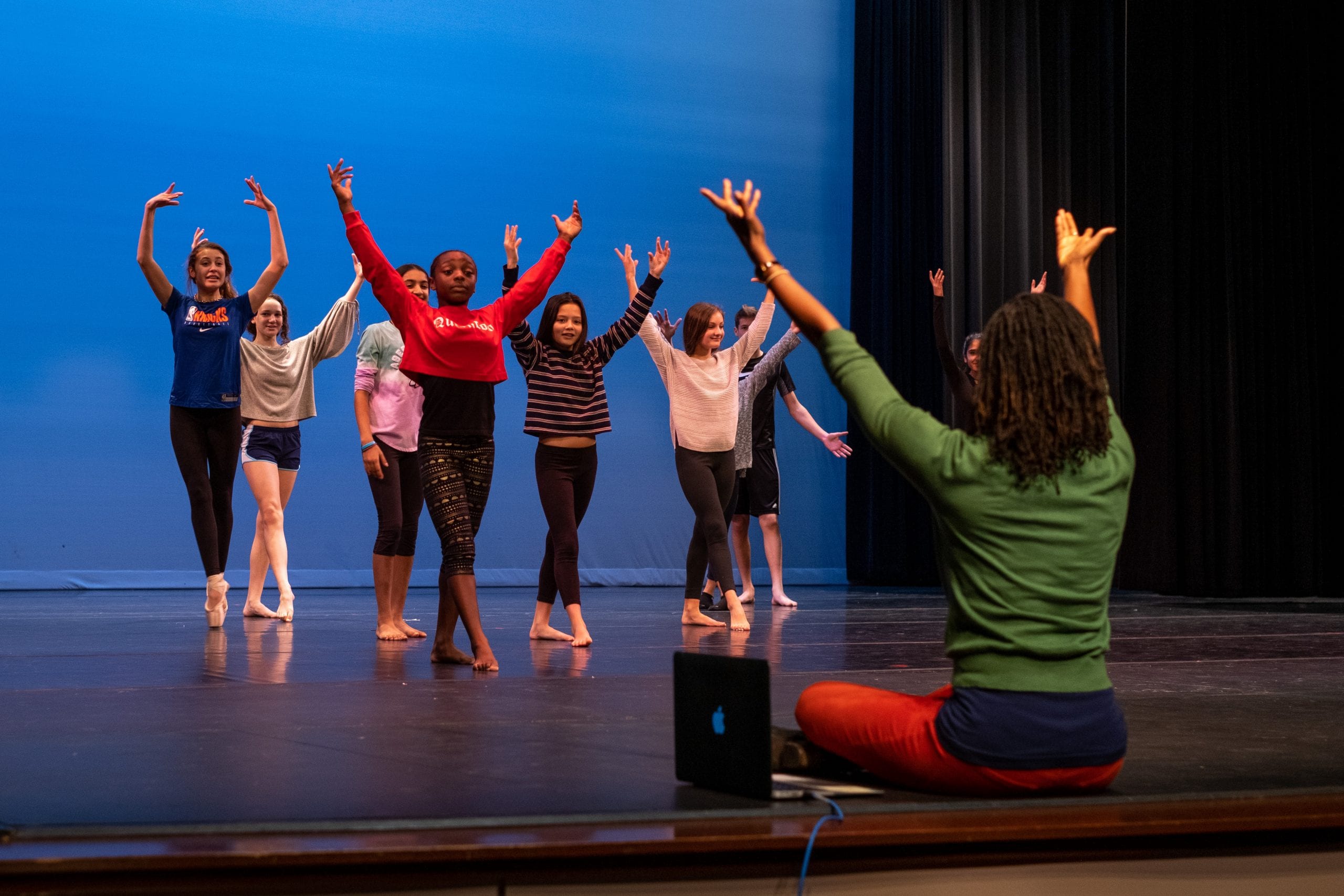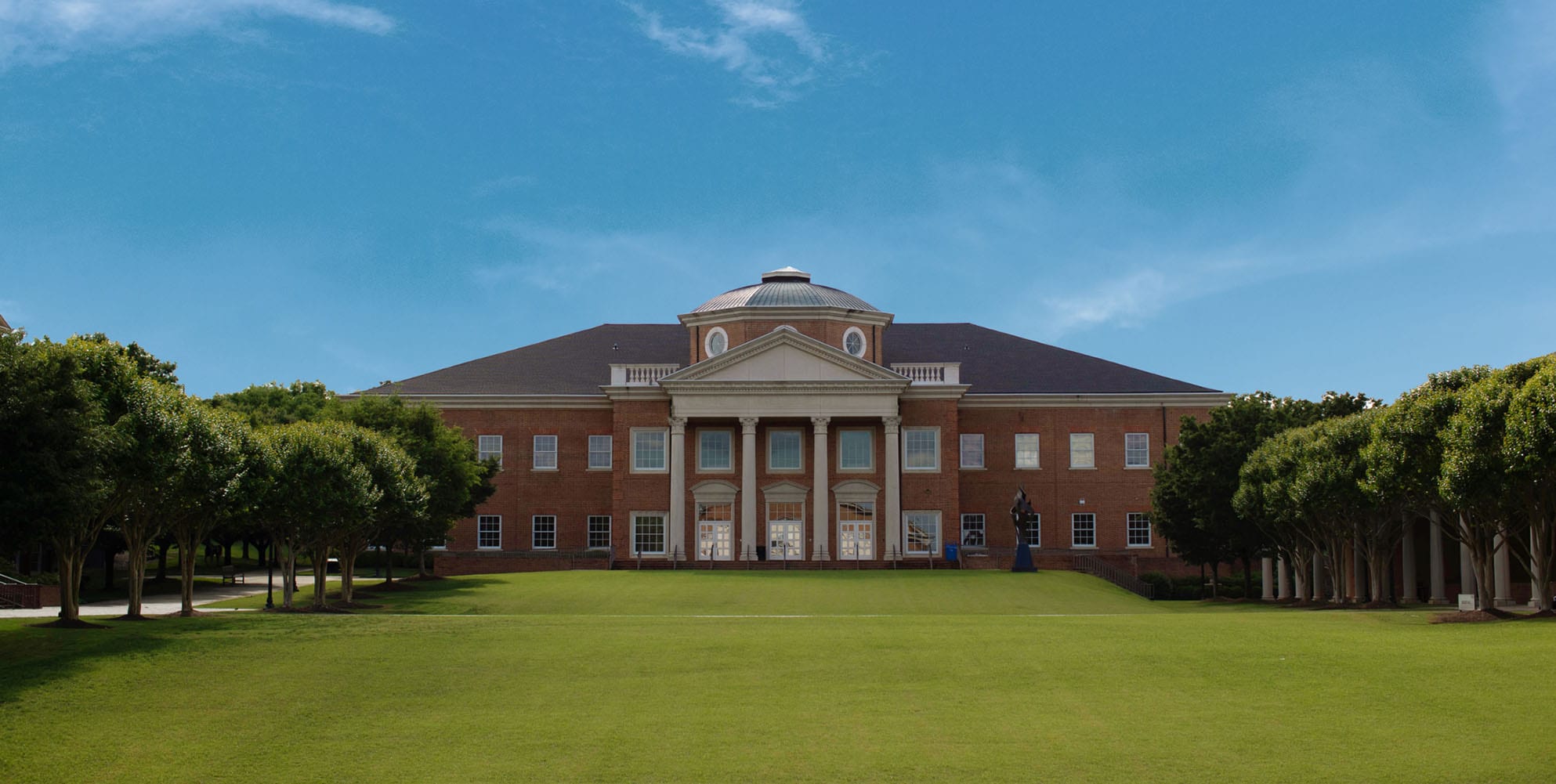 Dance
Whether a newcomer to dance or a seasoned performer, CA's flexible dance program is designed to meet you where you are and grow your skills and unique artistic expression from there. Get ready to unlock creative expression, discover your own movement vocabulary, and build self-confidence.
Guided by our accomplished dance teacher, you will explore a wide variety of dance styles, including modern, African, jazz, fusion, hip hop, capoeira, ballet, salsa, and more. Through improvisations, collaborations, and community performances, you'll gain a deeper understanding of your physical capacities; learn and advance technical skills and techniques; explore the art of original choreography; and gain insights into how dance is a powerful cultural and community-building force.
Theater
At CA, theater is all about the ensemble. About working together towards a common goal.

In Middle School, you'll dive into the history of theater to consider its influence on society. You'll explore the fundamentals of performance, production, and analysis through improvisational games, hands-on projects, and the creation of original works. You'll delve into storytelling, acting, stage movement, stage composition, makeup, and more.

In Upper School, you'll fine-tune your chosen craft. Learn how to develop a more nuanced understanding of characters' motivations and embody them fully—in body, voice, and breath—in our hands-on acting workshops. Go deeper with in-depth scene work in open-format labs where you'll explore the creative process, take risks, and collaborate. Or man the soundboards, lighting rig, or table-saw as you learn the ins and outs of sound, lighting, projection, carpentry, and set construction in our technical theater class.

Practice your skills along the way with formal and informal performance opportunities, including 1-2 extra-curricular productions each year (they're legendary).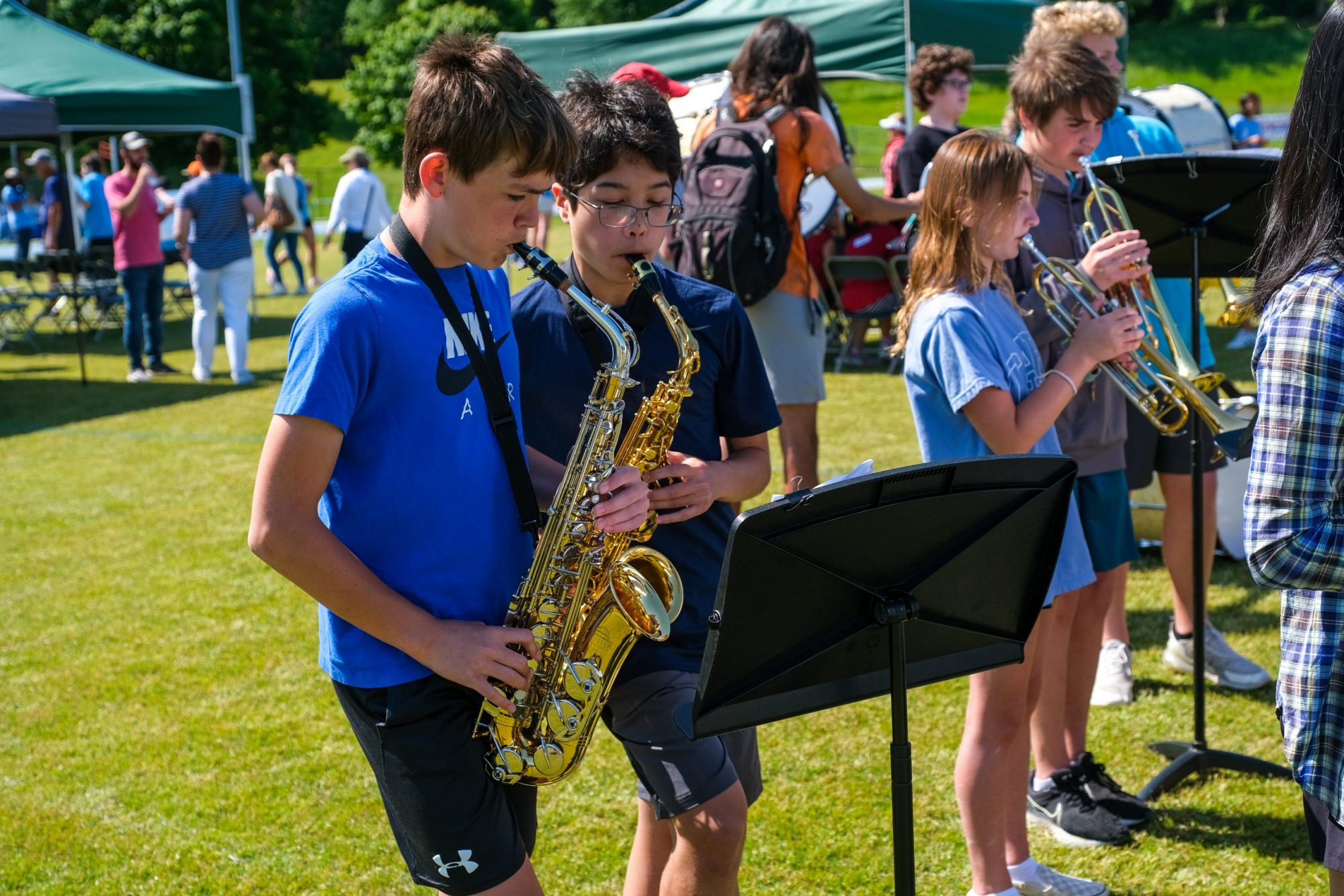 Band
Is jamming—or learning to jam—on woodwind, brass, and percussion instruments more your thing? Our band program has you covered.
In Middle School, you will have the opportunity to explore a variety of wind and percussion instruments before settling on the one you will call your own. You'll learn fundamental musical skills—think rhythm and pitch reading, musical notation, intonation, listening, interpretation, and more—and develop proper technique as you practice a wide variety of music, both individually and ensemble.
In Upper School, intermediate and advanced instruction awaits. You can continue your musical explorations with Upper School Band. with instruction at the intermediate and advanced level. Or enhance your musicianship through explorations of a whole new genre in Upper School Jazz Band. Either way, you'll gear up for performances for the CA community and at local festivals. And have opportunities to show-off your improved skills during auditions for the All-Region, All-District, All-State Band, or All-State Jazz Band.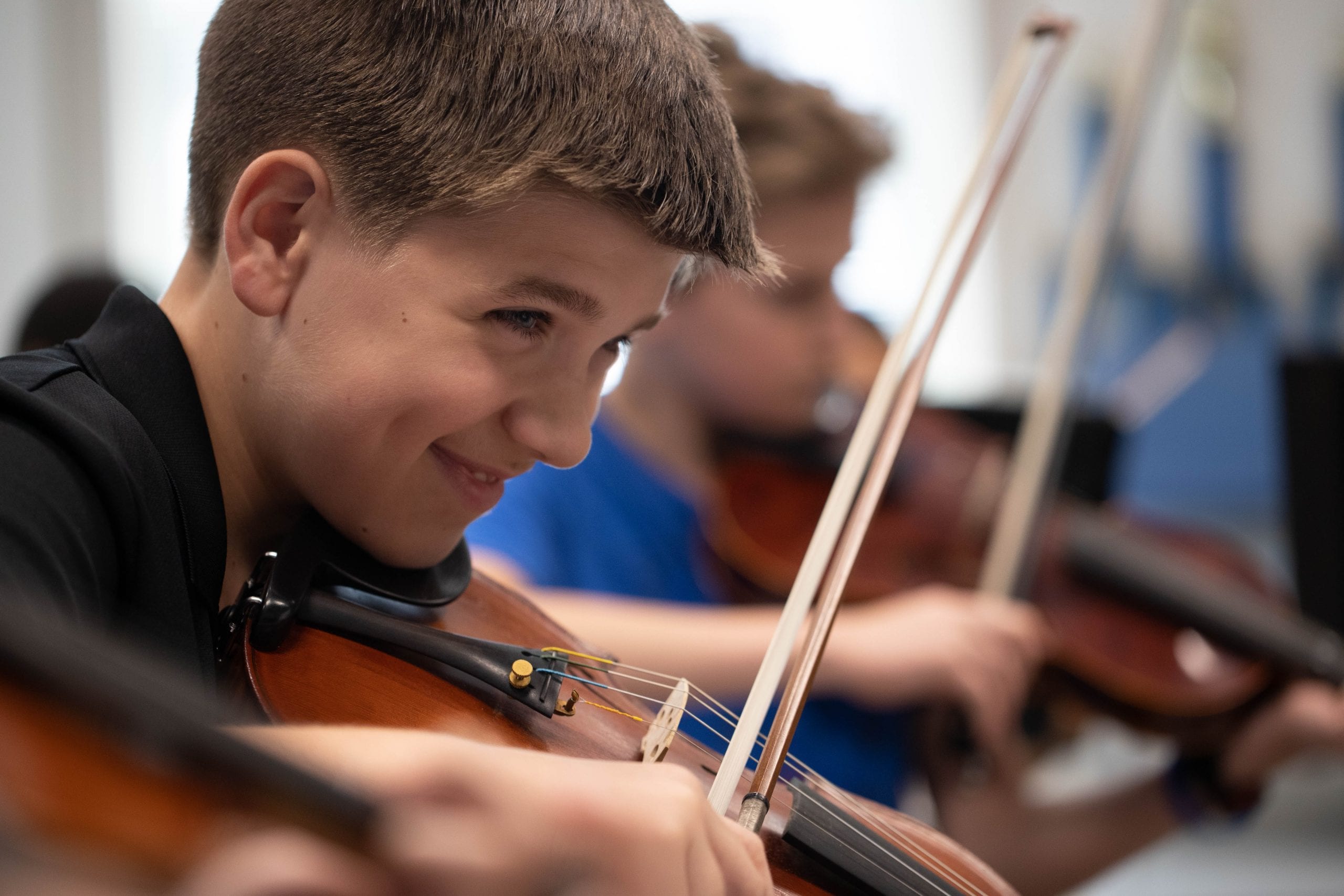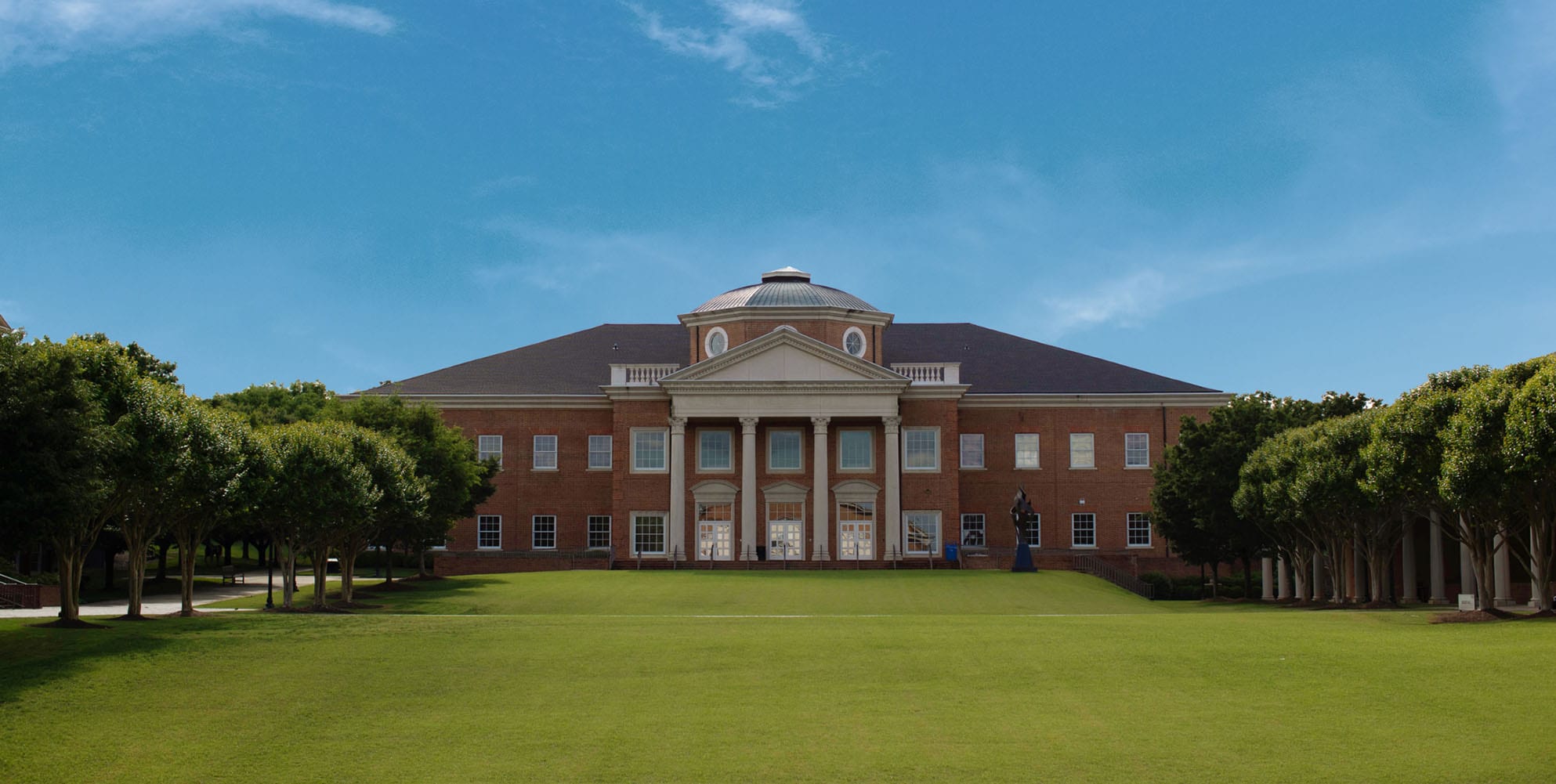 Orchestra
From small chamber groups to a large symphony orchestra, our orchestra
program will inspire your inner maestro. As you learn to appreciate and perform orchestral masterpieces from throughout history and the world over, you'll cultivate a deeper appreciation of your chosen string instrument, as well as the beauty of a symphony's many parts coming together in unison.
In Middle School, you'll build a foundation in music literacy, theory, and expression. You'll learn to sight read music, to understand melodic and harmonic structures, rhythm, and tempo. And develop healthy practice habits as you learn and improve your technique on your chosen instrument.
In Upper School, you'll join performance-oriented classes to further hone your technique at the intermediate and advanced level (an honors class awaits). You'll focus in on performance skills such as tone production and quality, intonation, music style, rhythm, tempo, and ensemble balance. And grow as a musician as you explore ensemble leadership and flex your interpretive and critique skills.
Throughout, you will have opportunities to wow audiences with formal and informal performances for the CA community, at local events, and in state-wide competitions. And become well-versed in the collaborative teamwork that is the heart of orchestral musicianship.
Upcoming CA Events
Monday
Giving Tree Initiative
Monday
6th grade Arts Minors Assembly
Tuesday
10th Grade Advisory – College Counseling Presentation