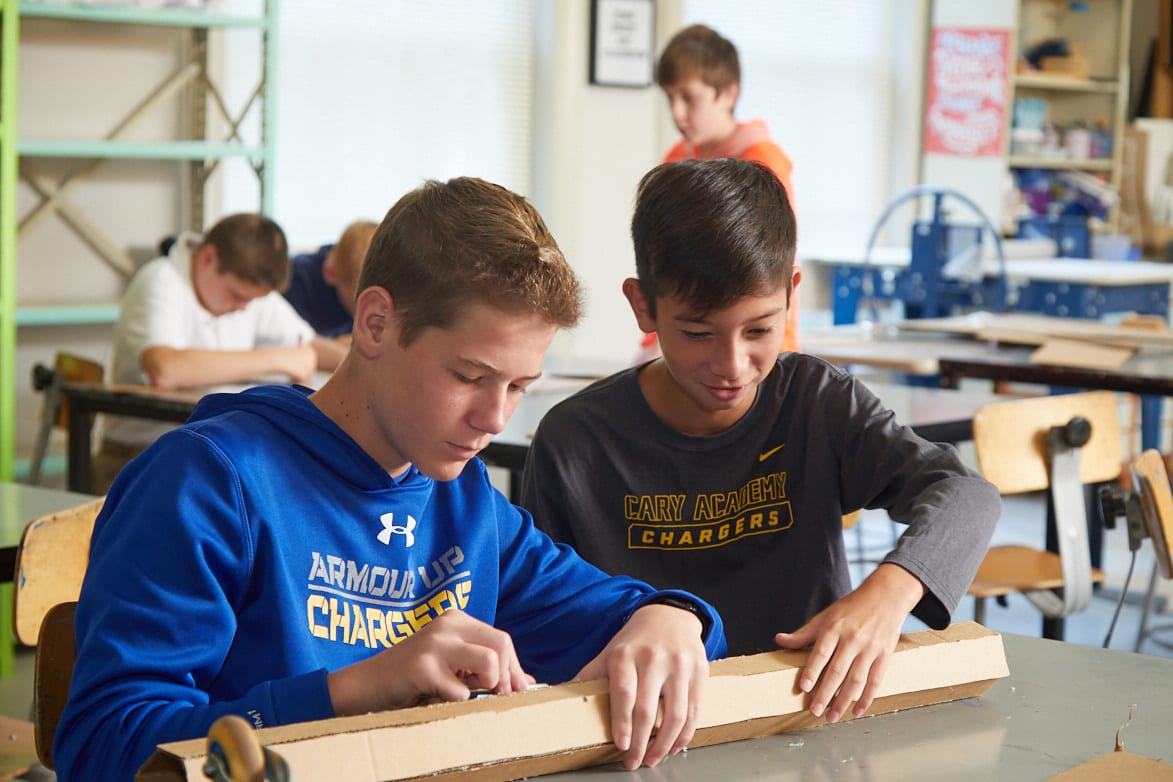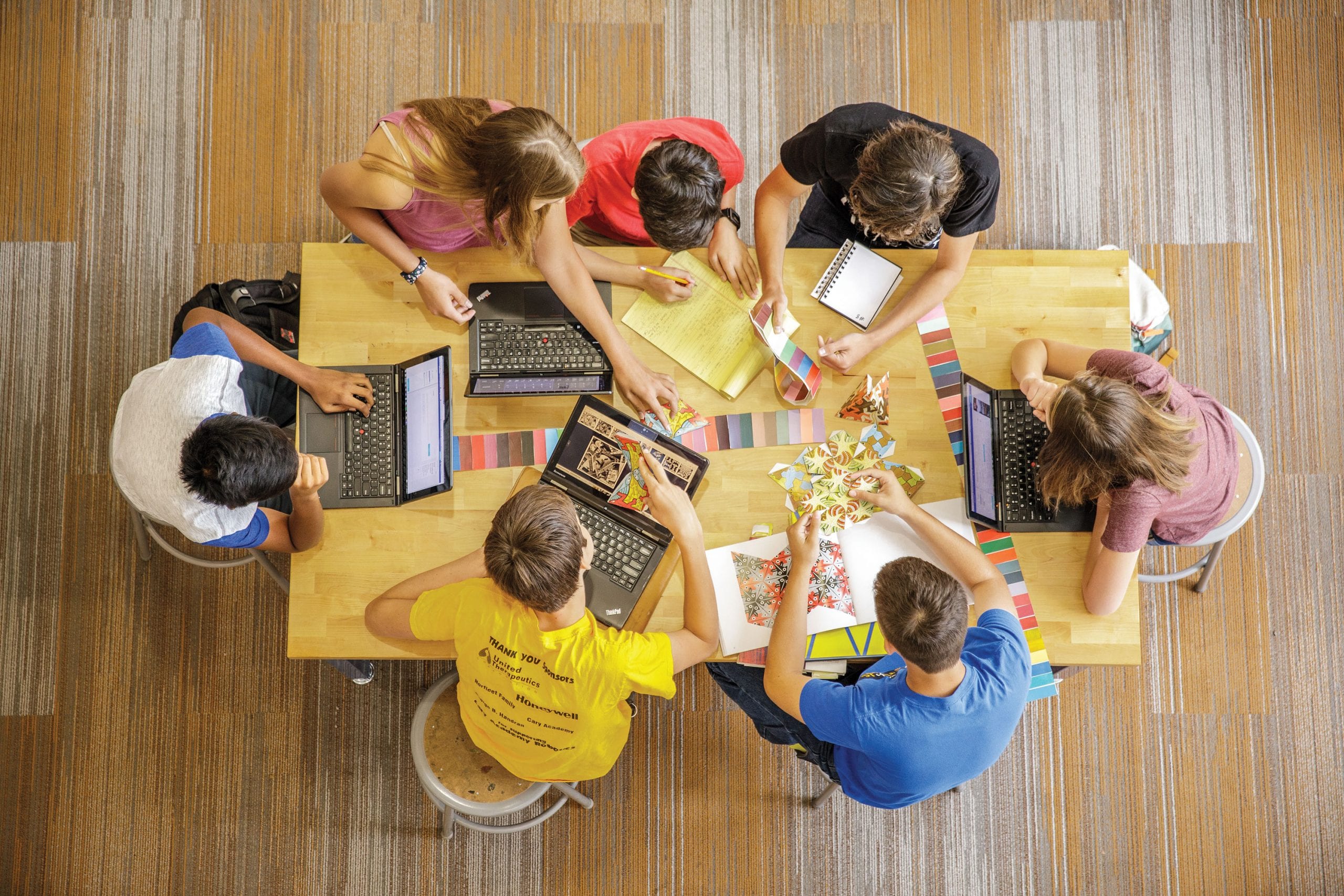 Middle School
Building Foundations
In Middle School, you'll develop your own creative voice, channeling your feelings into powerful visuals.
You'll explore artistic fundamentals—think color theory; understanding of elements of art; how to safely navigate a studio, and more. You'll build a repertoire of technical skills as you play with a variety of media and forms, from drawing to painting, clay to  fabrics to recycled materials, and more.
Inspiration awaits through explorations of diverse artists, artistic styles, and periods the world over. While guest lectures and field trips to local museums will give you ample opportunities to put your new artistic vocabulary and critique skills to good use.
Middle School Work
Through 2-D and 3-D design challenges, you might explore pointillism and composition theory through a portrait study of your new fashion-forward kicks. Or experiment with sgraffito glazing technique to enhance the lines and textures in your ceramics. Or draw inspiration from a contemporary artist to collaboratively design emotive figurative sculptures using an unconventional media: packing tape. Or consider the line (is there one?) between Art and Craft as you delve into the world of papermaking to create your own concertina and tunnel books. As you complete works, you'll add them to your new digital portfolio to share with the world.
Creative Electives
Discover a medium that inspires your inner artist? In Upper School, you can focus in with diverse creative electives that include drawing, painting, ceramics, fiber arts, mixed media, screen printing, sculpture, and more.

Upper School Work
Upcoming CA Events
Wednesday
6th grade Arts Majors/Minors Assembly
Monday
Information Session for Fall Extracurricular Theater Production