When you're traveling in NC this fall, be sure to look up. Billboards featuring artwork by Cary Academy senior Ashleigh Smith ('22) are going up across the state as part of the North Carolina Clean Energy Technology Center (NCCETC)'s "Keep Our Air Clean" Student Art Contest.
Smith's art, a digital painting of a cyclist enjoying a mountain bike ride through a wooded trail in Cary, won the high school division of the contest, which aims to educate the public about steps to improve air quality through youth engagement. Smith first learned of the contest via CA's SEEDS club and an announcement from Head of Upper School Robin Follet. A photo of her brother inspired the piece, which she initially created before the pandemic.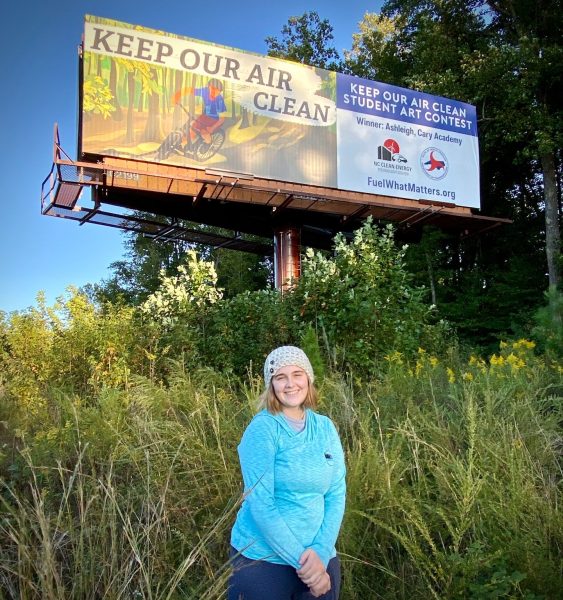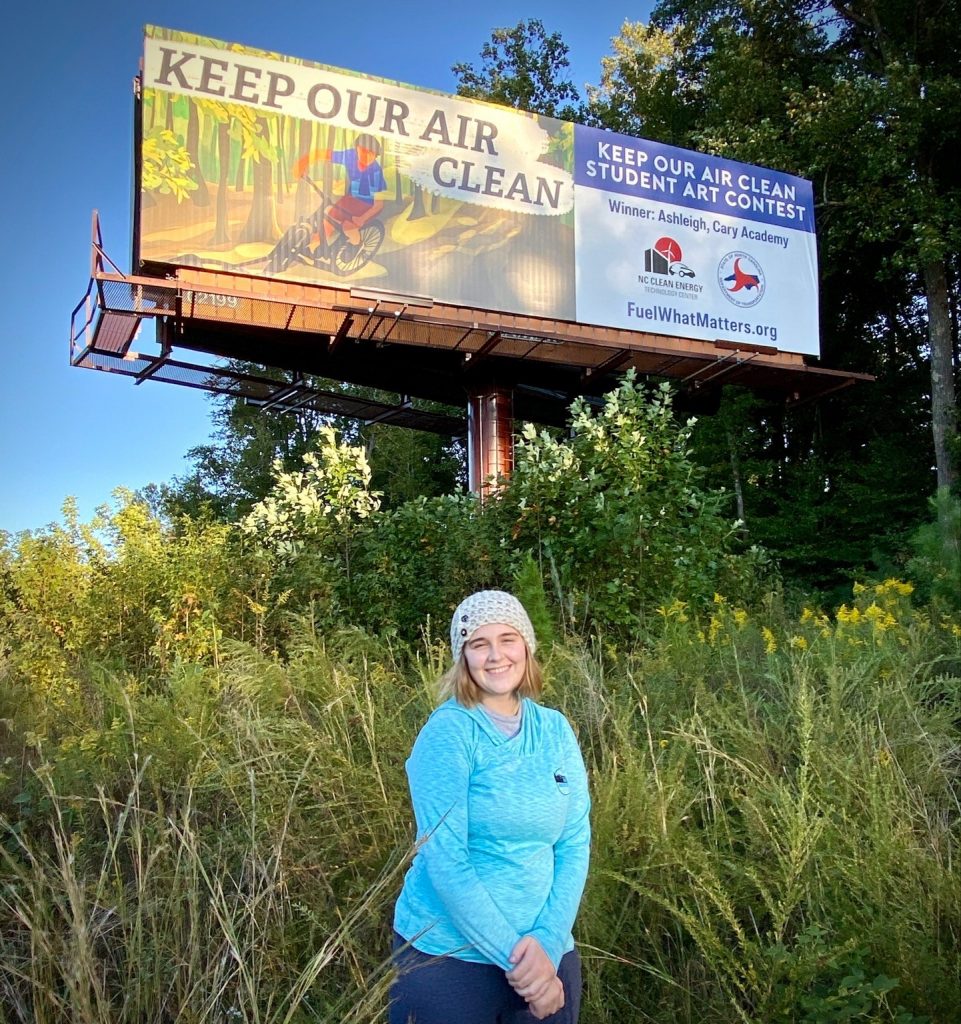 "Artwork is so powerful, and I wanted to work together with young artists to spread the message about ways we can keep our air clean," explained contest director Heather Brutz, who serves as Finance & Operations Manager of the Clean Transportation Program at NCCETC.
Smith, who paints with both traditional media and digital formats, beamed when asked about the experience of seeing her work high above North Carolina's highways and byways. "Apparently, more people have seen it than even I expected. People are going to see this and hopefully be impacted by the artwork, and maybe, as a result, they'll get out and ride their bicycles more often."
"This is one of those pieces where, two years later, I'm still really proud of this piece. My art style is always changing and evolving; I'm always getting better and trying new techniques. I make art for the sake of creation. I'm always proud when something I've created can help convey an important message to a wider audience," says Smith.
---