Lifelong dreamer
When Ben Hatfield was a toddler, his parents took him to an air show at Andrews Air Force base. He immediately loved seeing all the planes flying in the air and his love of all things aeronautic was locked in.
When it came time to consider college, the path to his dream of being a pilot and soaring the skies was stronger than ever. It was no surprise that he set his aim on a United States service academy, with the United States Air Force Academy (USAFA) being top choice.
Acceptance into a U.S. service academy is decidedly different from the typical collegiate process. In addition to an application to the academy, candidates must receive a nomination from their U.S. Senator or Congressman. It's a complex process, involving many moving parts and copious amounts of essay-writing. Hatfield credits his college counselor, Leya Jones, with helping him navigate the process and keeping him sane and organized.
Hatfield began his Air Force journey in the summer of 2014. By his own account, his first year was arduous mentally, physically, and emotionally. USAFA places a heavy value on well-roundedness, and his first-year curriculum was a heavy lift of liberal arts coursework in tandem with Air Force-specific classes like aeronautical and astronautical engineering and leadership.
Despite the challenges, Hatfield found himself academically well-prepared, his experience harkening back to the classrooms of CA. "I found myself emailing my CA teachers—even my seventh-grade teachers—to tell them how my experience in their class was still playing such a big role in my life," laughs Hatfield.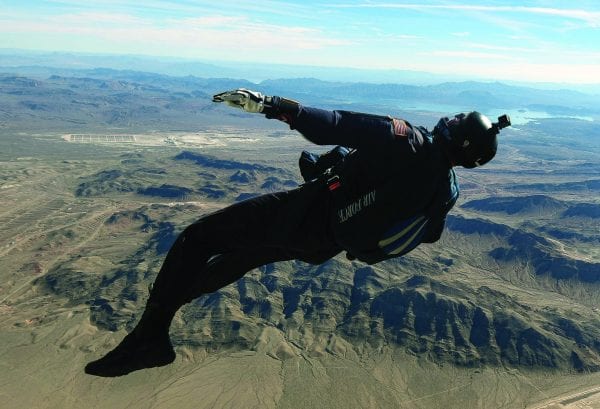 And, bolstered by confidence from his CA experiences, he was able to find what some might consider a daunting campus culture and ethos, inspiring.
Opportunities within USAFA—what courses you are eligible to take, what clubs you can participate in, what planes you get to fly, and, ultimately, your placement post-Academy—are all driven by class rank, which is distributed publicly every semester.
"While the environment is extremely competitive, everyone also knows that there is no way to make it through alone," explains Hatfield. "You have to have people to lean on, to help you. The result is a unique environment where everyone is driven, constantly pushing themselves to be better, but also helping each other and pushing each other to be better."
It was in his sophomore year—when cadets declare their majors (he chose Operations Research/Statistics), join clubs, and have more control over their coursework—that Hatfield truly began to hit his stride. He joined the United States Air Force Skydiving Team, "The Wings of Blue." It was an intensive, but gratifying experience (requiring up to three-hours of practice time each day) that would ultimately take him all over the country and the world to perform in air shows to demonstrate the Air Force's capabilities. On campus, it meant that, at nineteen-years-old, he was also responsible for teaching first-year cadets how to do their very first solo jumps out of planes. He credits that experience of "helping other cadets get over their fear" as one of the highlights of his time at USAFA.
Another highlight? A senior capstone project in which he investigated the resiliency of U.S. satellite networks and how the United States might be able to respond to various threats. He presented his research at a conference to professional Air Force statisticians, who were able to leverage his research and take it to the next level in the field.
Hatfield graduated USAFA in May 2018 and is now living his dream, training alongside officers from all over the world in the Euro-NATO Joint Jet Pilot Training Program at Sheppard Air Force Base in Texas.