Congratulations to Sydney Ross ('23) for being named to the 2021 USA Volleyball AAU Academic All-American team! The award recognizes high school student-athletes for their excellence in the classroom as well as the volleyball court. Ross is the only Triangle-area student-athlete named to the team for 2021.
In addition, Ross received the Junior Volleyball Association AthLeader award. For 2021, Ross is one of 22 players from across the country to receive this prestigious award, which recognizes the top JVA member club players in the nation for outstanding achievement outside of the volleyball court.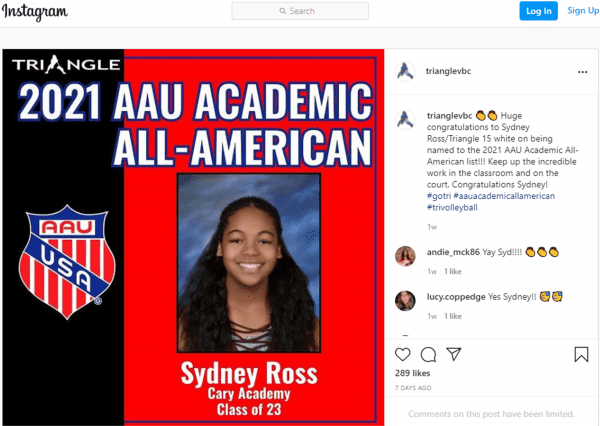 Ross's mother, Donna, credits her time at CA with enabling her to reach such national heights, "Sydney's experience with CA's Leadership During Crisis Program, along with her facilitator role set her apart from other scholar athletes."
Go Chargers!