Athletics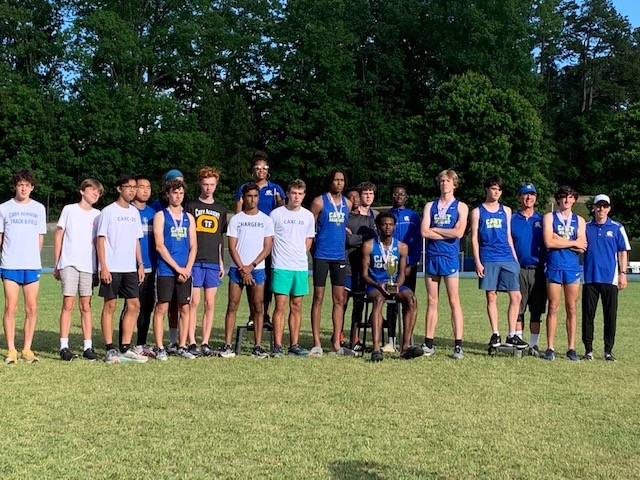 May 26, 2022
Varsity boys' track and field takes TISAC championship
Congratulations to the varsity boys' track and field team for winning the TISAC conference championship for the second straight year last week, overtaking North Raleigh Christian Academy with a dramatic victory in the last event of the meet, the 4 x 400m Relay. The varsity girls' team placed third place. TISAC Conference Championship Podium Scorers: […]
May 12, 2022
Middle School track teams take CAMSC championship by storm
Last week, both the Middle School boys' and girls' track and field teams brought home 2022 CAMSC Track & Field Conference Team Champion titles, besting second-place finishers Grace Christian School 190 to 76 (girls) and 151 to 69 (boys). This marks the fifth CAMSC Middle School girls' title (5 out of 5!), and the boys' […]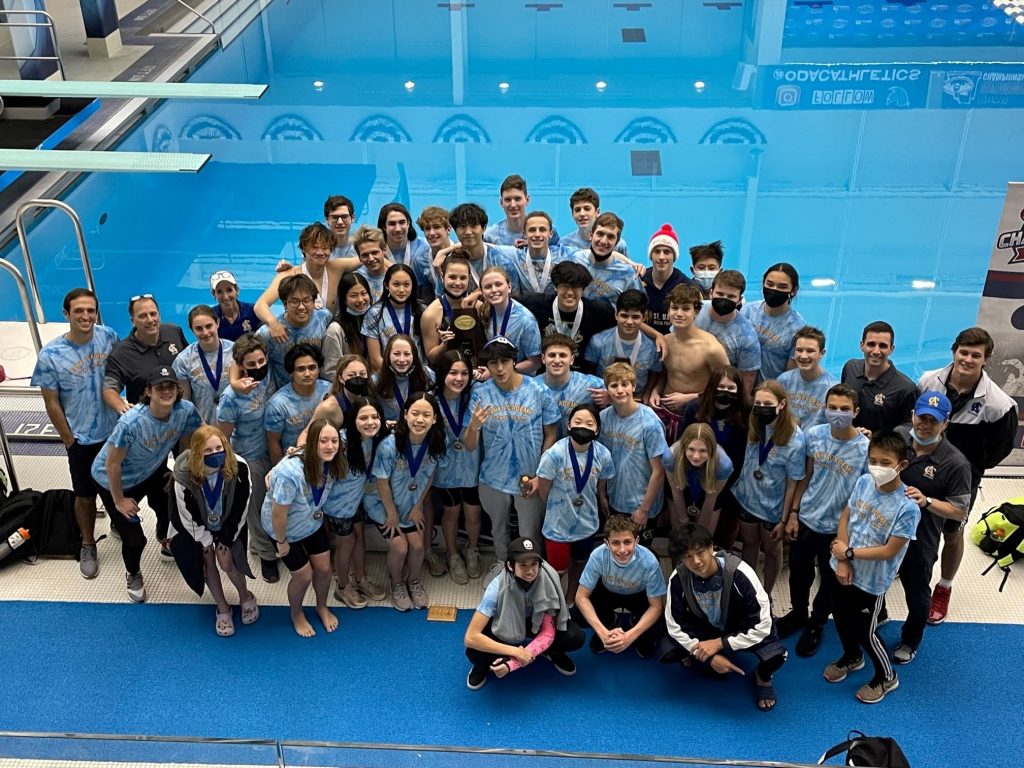 February 17, 2022
Charger swimming dominates at States
The girl's swim team continued their dominance at the NCISAA Finals with a 137 point differential over 2nd place Charlotte Latin (371-234), earning their 6th Consecutive State Championship Title! The boy's swim team, while finishing as State Runners-Up to a ridiculously talented Charlotte Latin team, distanced themselves from 3rd place by over 120 points (418.5 […]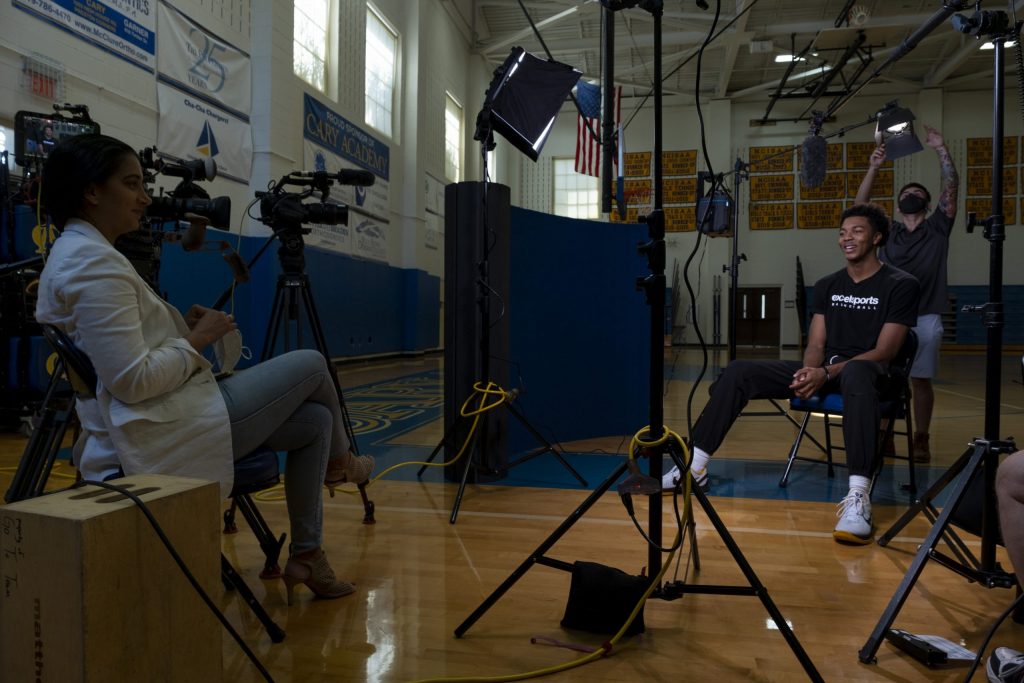 September 16, 2021
Trey Murphy ('18) reveals the formula for his leap to the NBA
After an explosive debut in the NBA Summer League that has already led to rookie of the year whispers, Cary Academy's first alum to be selected as an NBA draft pick – Kenneth 'Trey' Murphy, III ('18) – recently sat down with Sports Illustrated's Priya Desai for an interview hosted in CA's Fitness Center gym. Murphy returned to […]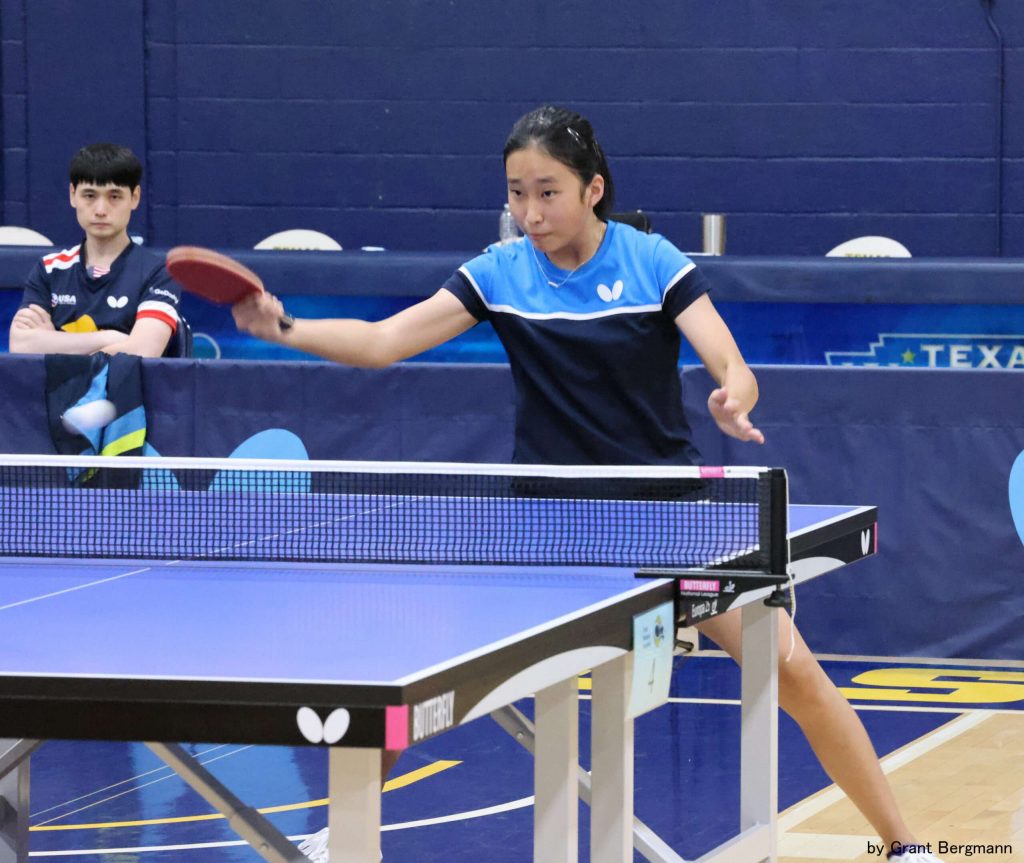 August 19, 2021
Charger earns a spot on national table tennis team
Congratulations to Isabella Xu ('25) for making the 2021 girls' U17 U.S. national table tennis team! USA Table Tennis, the sport's governing body named Xu to the eight-member team following the 2021 US National Team Youth Trials, held in Milpitas, California and Pleasantville, New York.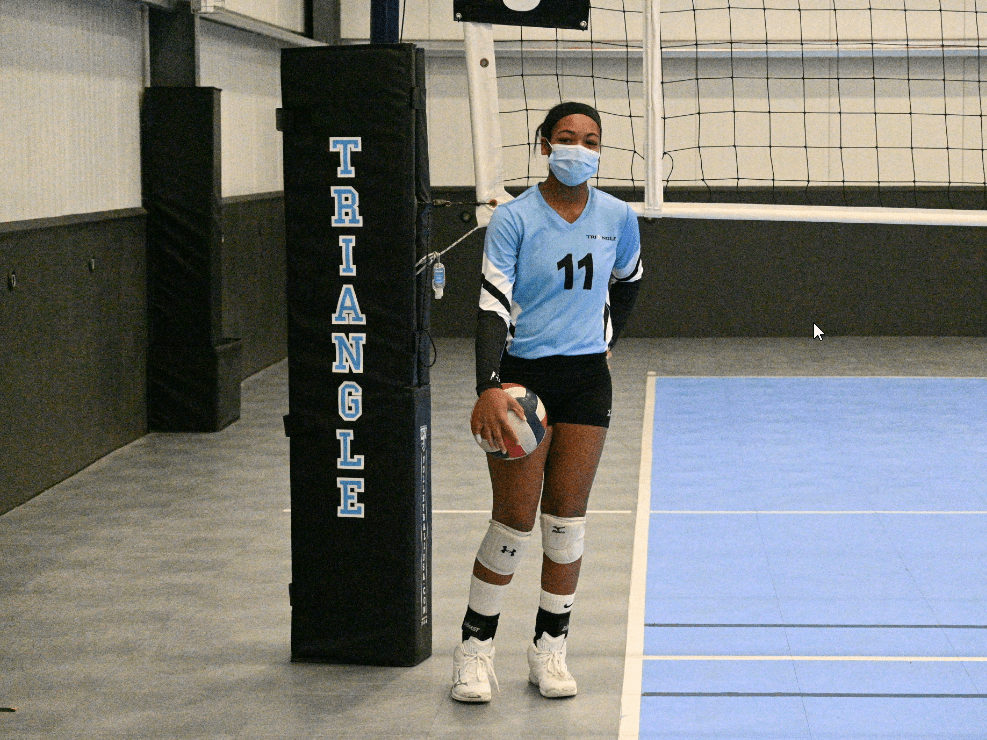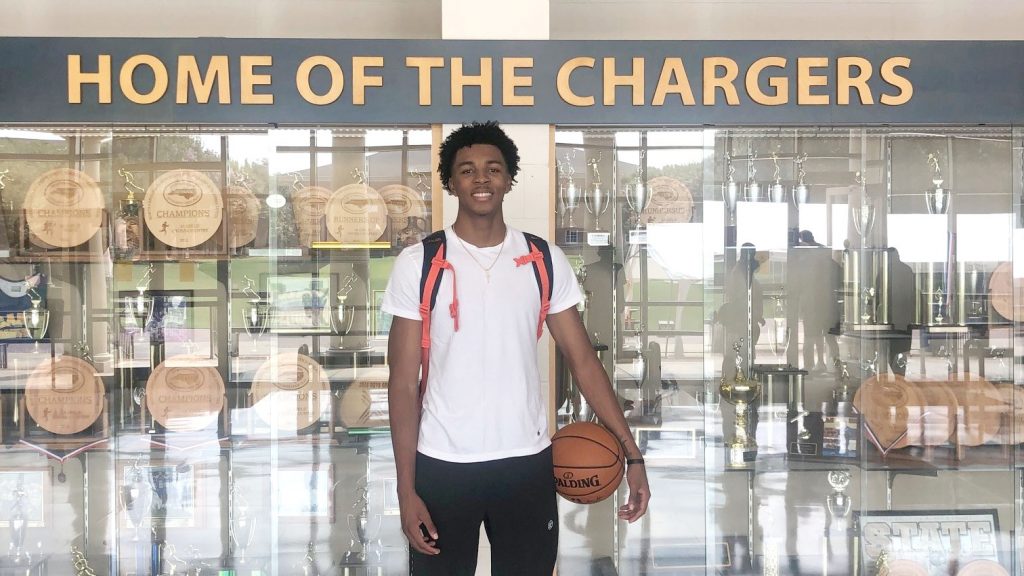 July 30, 2021
Trey Murphy III ('18) picked by the Pelicans in NBA Draft
During last night's 2021 NBA Draft, Cary Academy alum Trey Murphy III (' 18) was drafted as the number 17 overall pick, landing a spot with the New Orleans Pelicans. Before becoming one of the most versatile players in this year's draft, Murphy set records at UVA and Cary Academy.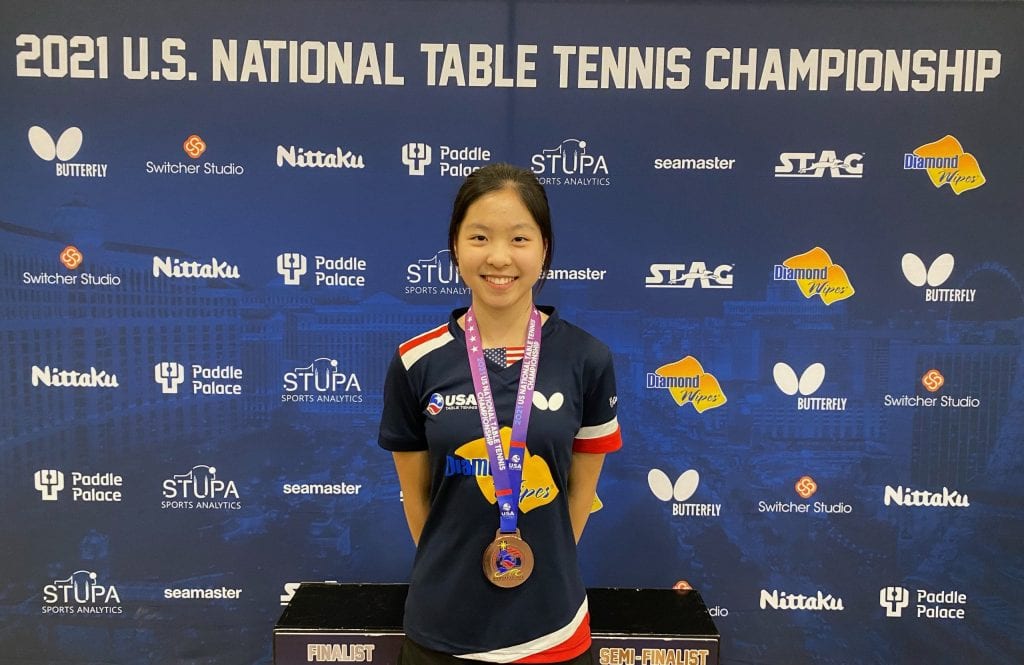 July 13, 2021
Charger athlete a smash at national table tennis championships
Congratulations to rising-9th grader Rachel Wang '25 for reaching the semifinal round of the 2021 U.S. National Table Tennis Championships in the girls' singles U15 division! Playing in Las Vegas last week, Rachel finished in the top 8 of all players in her age group, nationally. #GoChargers!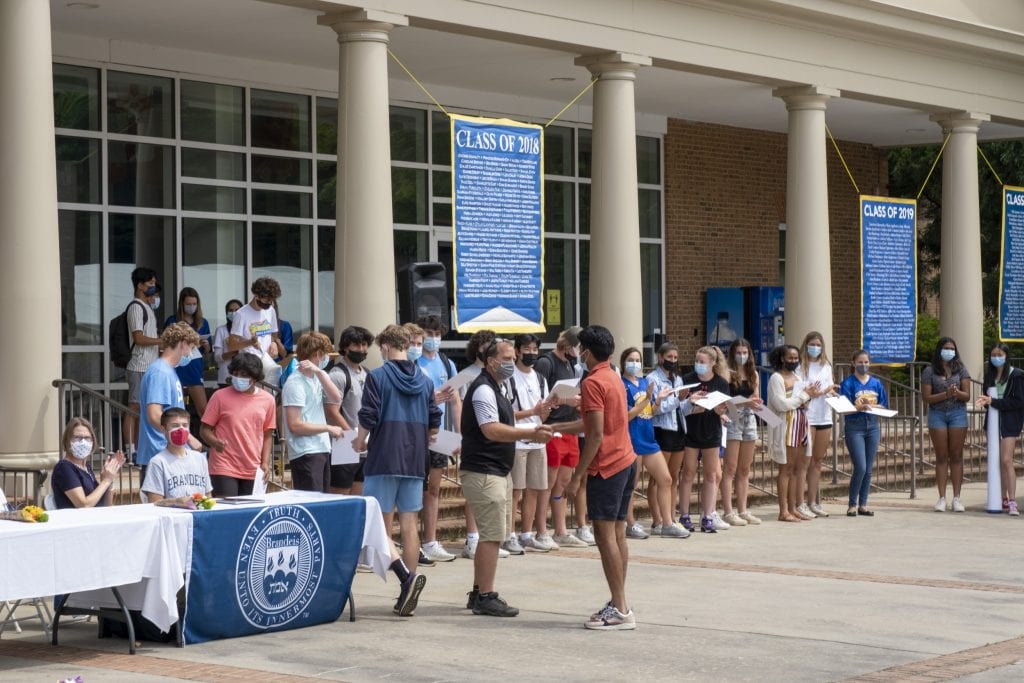 May 20, 2021
Cary Academy celebrates 2020-2021 student-athlete Chargers
On the final day of Upper School classes, Cary Academy's Athletic Department hosted a huge celebration of our Charger student-athletes, including dozens of All-Conference and All-State players, new record holders, and eight members of the Class of 2021 who have signed to compete at the collegiate level.
Middle School
Middle School visual arts showcase for 2019-2020
Faculty Reflections
Teaching with tech
Alumni News
Congratulations, Class of 2021!