Yesterday, Cary Academy's varsity girls swim team won their seventh-consecutive Triangle Independent Schools Athletic Conference Championship. Two members of CA's class of 2021 — Anna Newman '21 and Nisma Said '21 — were named Co-Conference Swimmers of the Year. Newman won the Individual Medley and 100 Breaststroke; Nisma swam to first place in the 100 Butterfly and 100 Backstroke. Additionally, all three of the girls' relay teams won, placing them on the TISAC's All-Conference roster.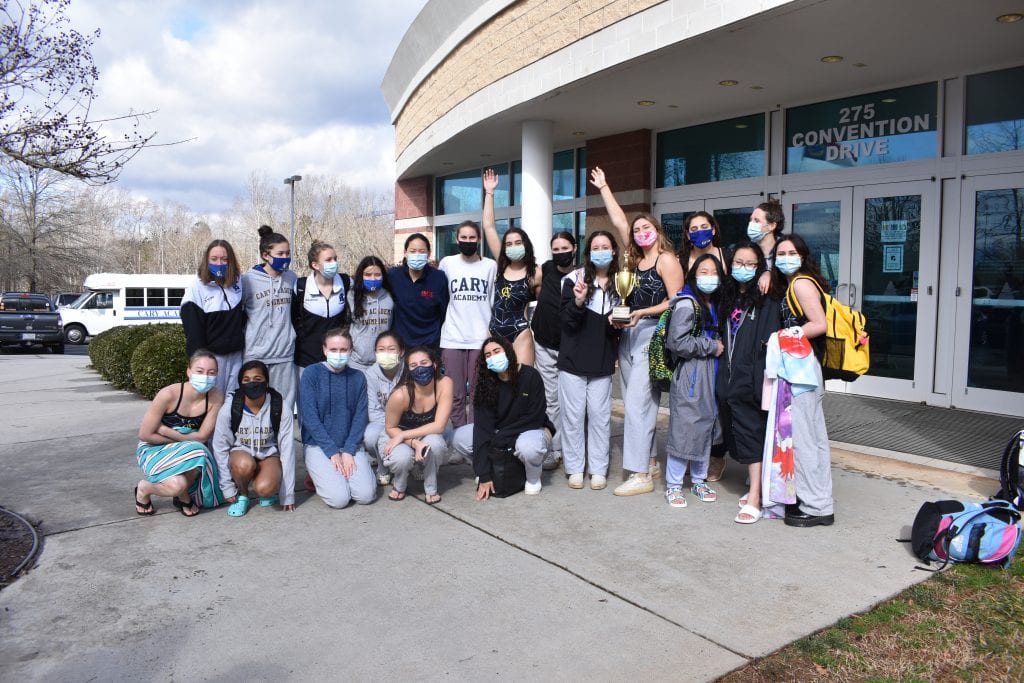 Not to be outdone, the varsity boys swim team captured their twelfth-consecutive conference championship. (To put that in perspective, the Class of 2021 were kindergarteners the last time another boys team won the TISAC end-of-season meet.) William Hook '24 broke a conference meet record in the 500 Free. Evan Alexander '23 placed first in the 100 Butterfly, and Quinn Vaughan '23 placed first in the 50 Free, securing All-Conference honors for the trio. The boys' 400 Relay team (Hook, Vaughan, Alex Lim '22, and Oliver Wang '22) also earned All-Conference.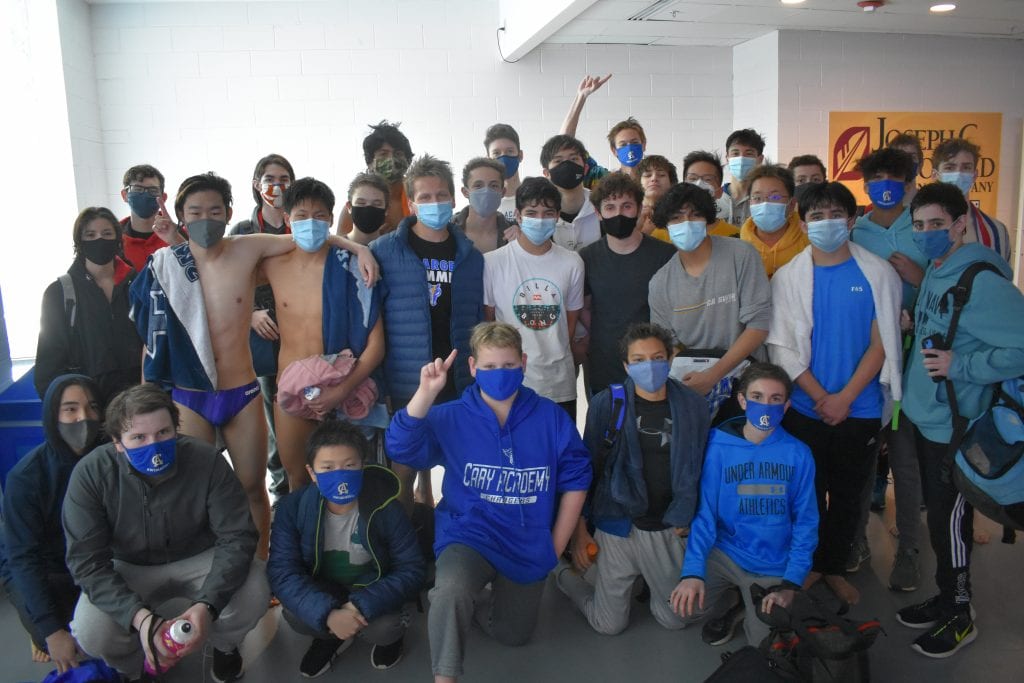 The teams will next compete at the 2021 NCISAA State Championships, held February 8-10 in Greensboro.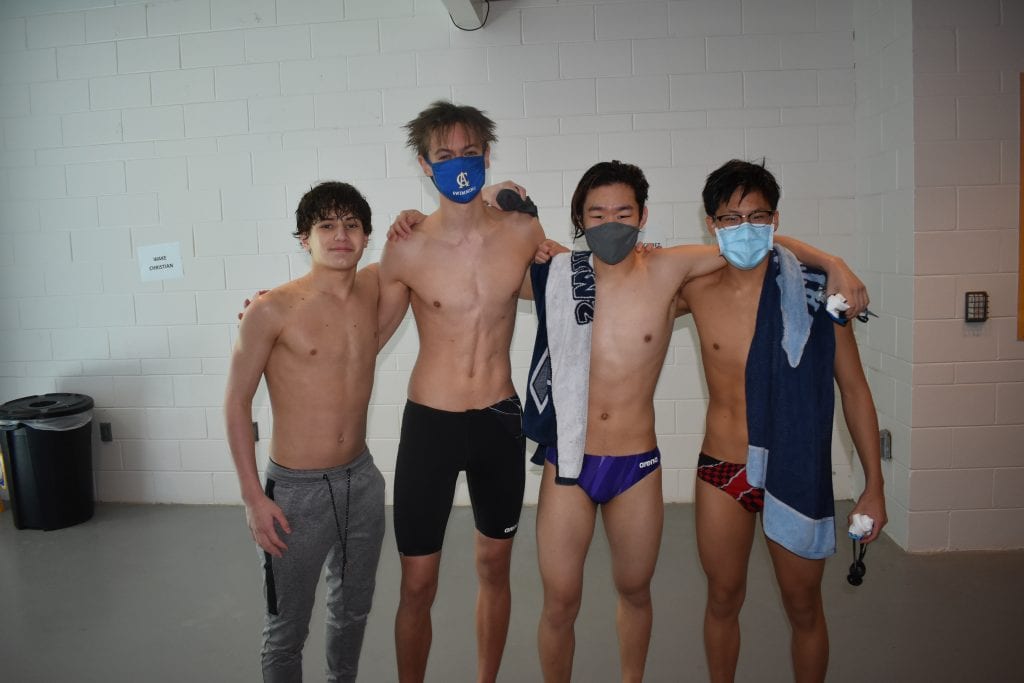 Go Chargers!