With the Spring 2020 athletics season disrupted by COVID-19, we are celebrating the athletes of Cary Academy's Class of 2020 via 'virtual Senior Nights' each week. On Senior Night, each player is introduced by their coaches and then given the opportunity to make remarks.
From the coaches
Although our season was cut short, we quickly became a family and had a very promising season ahead of us. To our seniors, each one of you will be missed tremendously and although we did not get a full season, we enjoyed the time we had with each of you.
MaryKate was new to the team as a senior. Through just a few short weeks, we were very impressed with her skill level, effort, and commitment to the team. We have no doubt she would have been a key player for us.
Lexi always kept us on our toes and made us chuckle every day. She was loyal, committed, hardworking, and a beast on defense! Her presence on the field will be greatly missed.
Lara always had a smile on her face, even when we would yell at her to "pick up the ball" she would smile back at us. She was committed and loyal to the team and we will miss seeing her smiling face!
Addie was so easy to coach because she was one of the hardest workers, most respectful, dedicated, and natural leaders that we have worked with. She put 100% into her training, games, and into her teammates every day. We will miss her leadership and presence on the field!
To all our seniors; Thank you for everything you have done for CA Soccer. It has been a pleasure to work with each of you and I wish you nothing but success in the future.
In their own words
Lara Crochik
Lara Crochik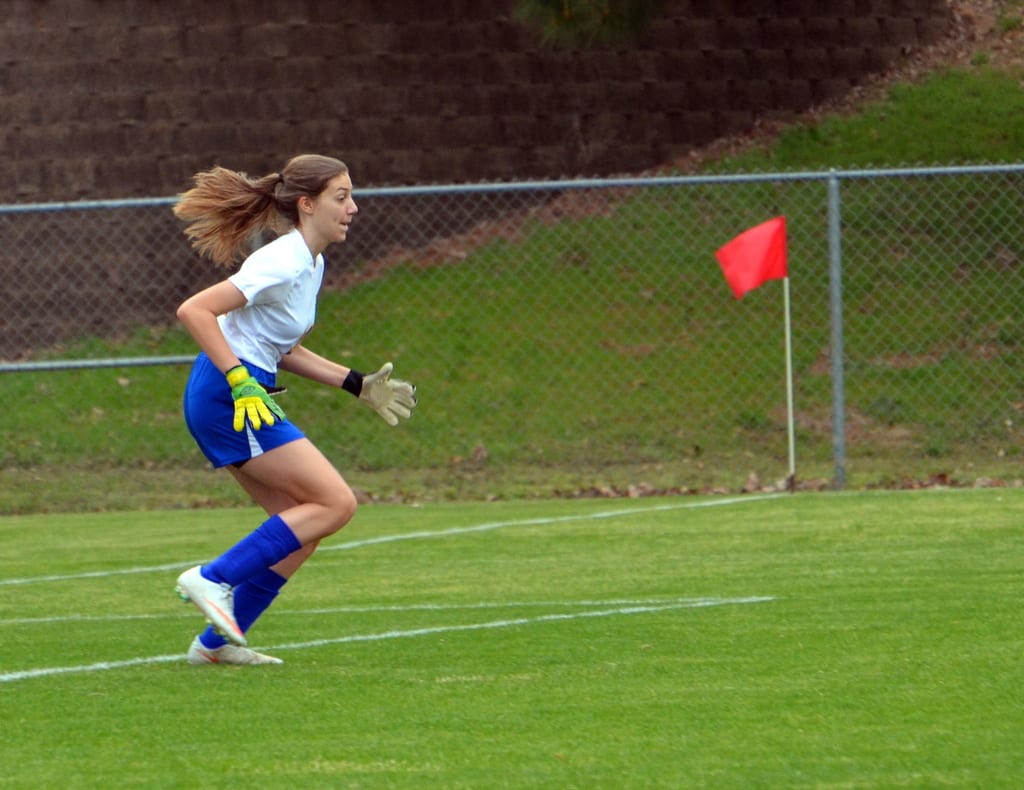 I would like to thank all the amazing coaches I've had at CA over the past 6 years. Coach Frank, thank you for introducing me to soccer. To this day I still question how you let me on the Blue team after never having played before, but I'm so thankful you did. Coach Howering, thank you for always managing to put a smile on all our faces and making soccer fun. Coach "Jandy", thank you for being patient with me. I really appreciate all the time and effort you took with me and you've taught me so much. Coach Jones, thank you for always answering my questions about whether a game was cancelled about the rain and all the support you and the rest of the athletic department have given us. I'd also like to thank all the parents that have consistently supported us and all the members of the facilities teams that have dealt with the upkeep of the fields. Also, thank you to MK for being the best co-captain I could have had in 8th grade, Lexi for all of the jokes/complaints we'd share, and Addie for always inspiring me to push myself harder.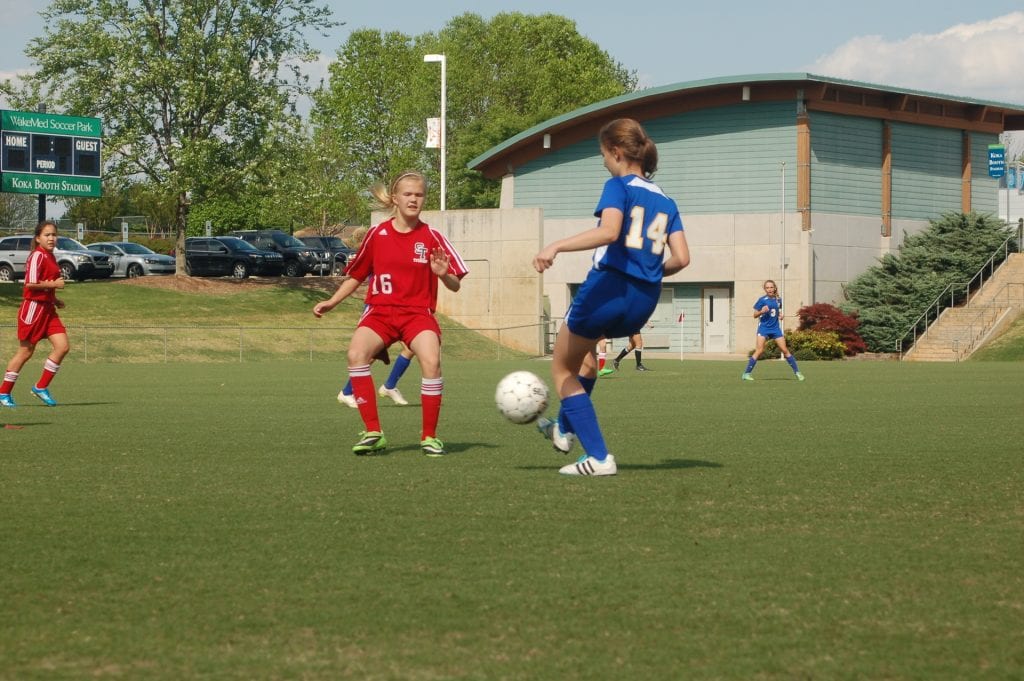 The past six years have been a rollercoaster, but I've learned so much about myself and the sport. I will never forget when Coach Frank put me in the goal for the first time as a joke because of how horrible he thought I would be! That turned out great for both of us 😊
I would like to leave behind my bench to anyone who wants it (and doesn't want it), teasing Talia to Danica Ginsberg, being goofy at practice to Kendyl, and lots of wins to the whole team. Soccer has introduced me to some of my favorite people, and we will always be a family.
This upcoming fall, COVID-19 permitting, I will attend the University of North Carolina Chapel Hill and pursue majors in Global Studies and Political Science.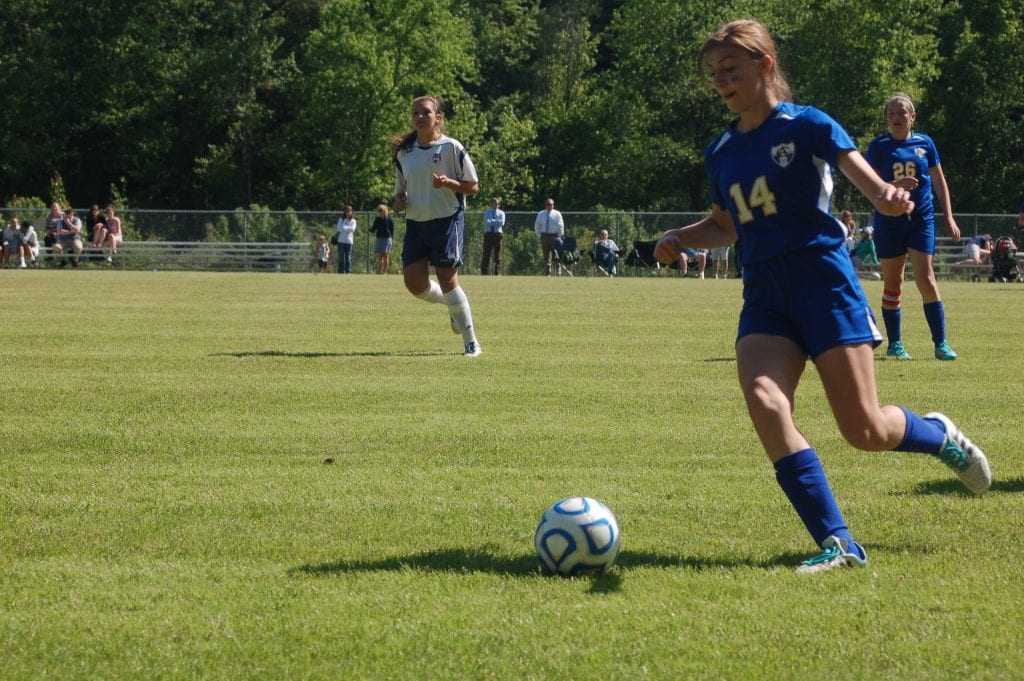 MaryKate Englehardt
MaryKate Englehardt
I want to thank Coach Kristen and Coach Frank for giving me the chance to return to a sport I have always loved, even though I am a little rusty. Soccer has always been a place to let out my competitive edge but also a reminder not to take myself too seriously.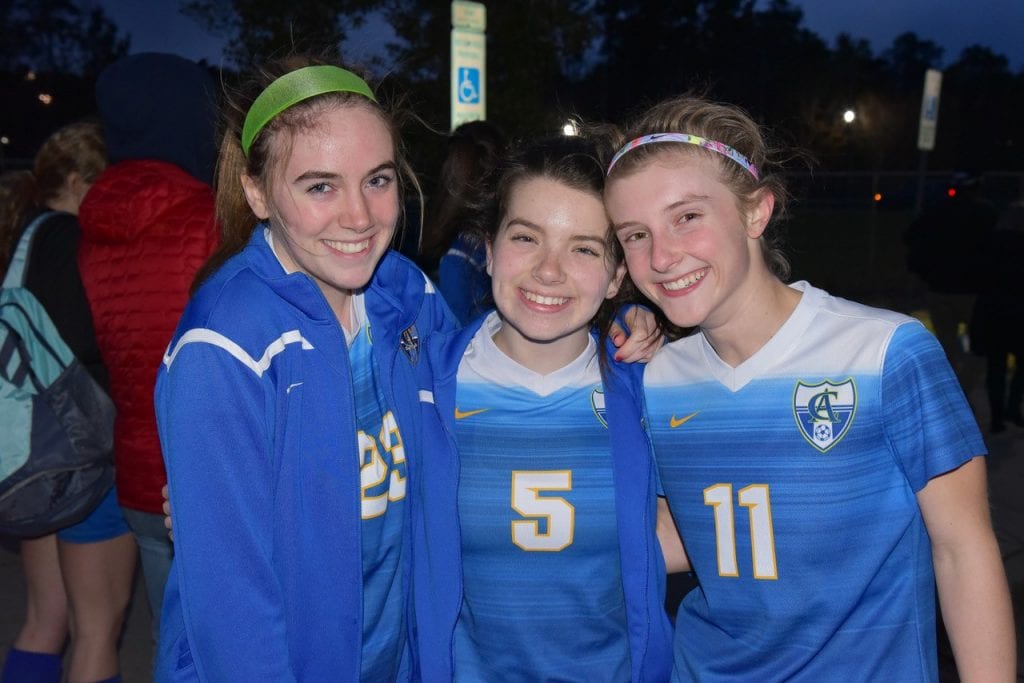 My favorite memories include playing alongside Lexi since we were seven (Go Twisters!), laughing at/with Lara, and of course chest-bumps with Addie. I would like to leave my love to the whole team and soccer tennis specifically to Vicky. I wish I would have gotten more time with all of you but thank you for making my senior year a whole lot brighter!
In the fall, I will be attending Wake Forest University to pursue Business.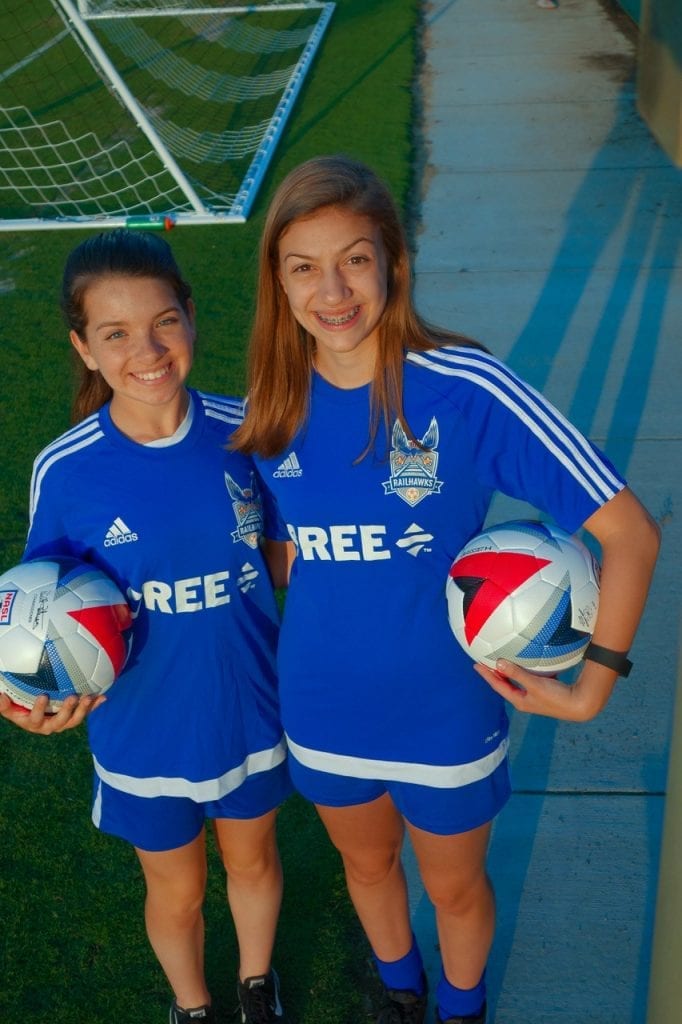 Addie Esposito
Addie Esposito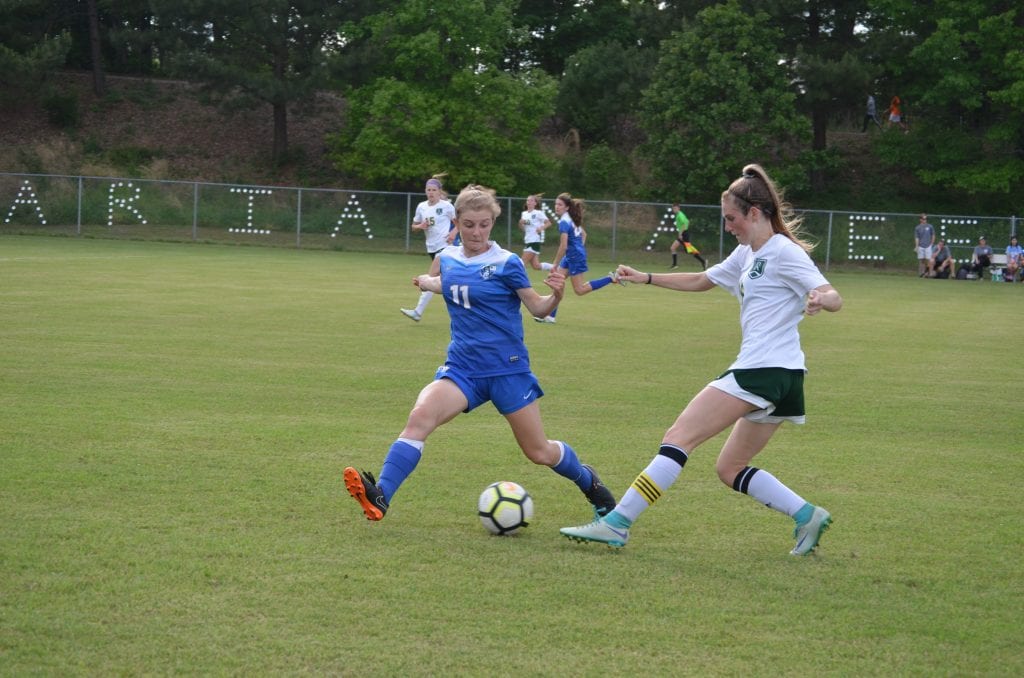 A huge thank you to Kristen and Frank for helping me improve as a player, my teammates for making me smile, and my parents for 12 years of cheering me on. Soccer wears so many hats in my life—dissolving my stress, expanding my limits, teaching me lessons, and giving me another family. I'm truly happy on the field, surrounded by girls I'm proud to call my teammates.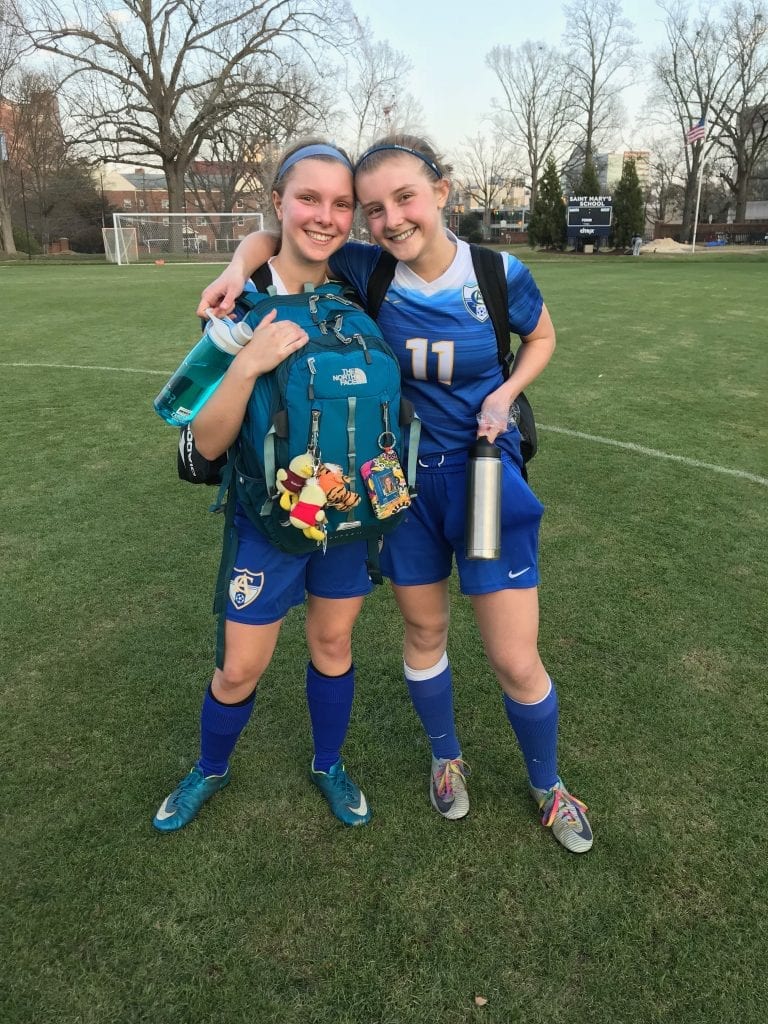 Although there are plenty, my favorite soccer memories include Vicky playing soccer tennis, the team water gun fight, and the incredible grit of the team when we had only 10 players against Providence Day (our last game my sophomore year).
I leave the team sisterhood to the Ginsbergs and everything else to my little sister, Emma. As for future plans, I will study Government and German at Harvard after a gap year and play some club/intramural soccer. And of course, I'll come cheer on my girls whenever I can. I'm so lucky to have had 3.2 seasons on the team, and I will never forget how much I love my teammates, coaches, and the game—thanks for everything, vsocc:)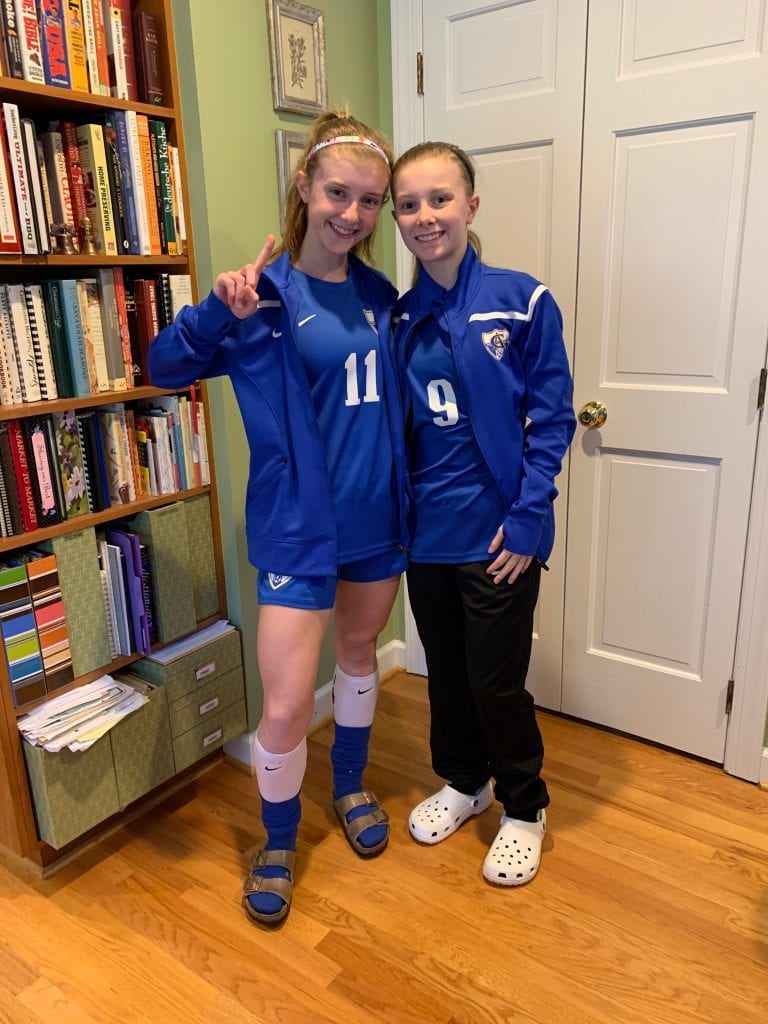 Lexi Lierman
Lexi Lierman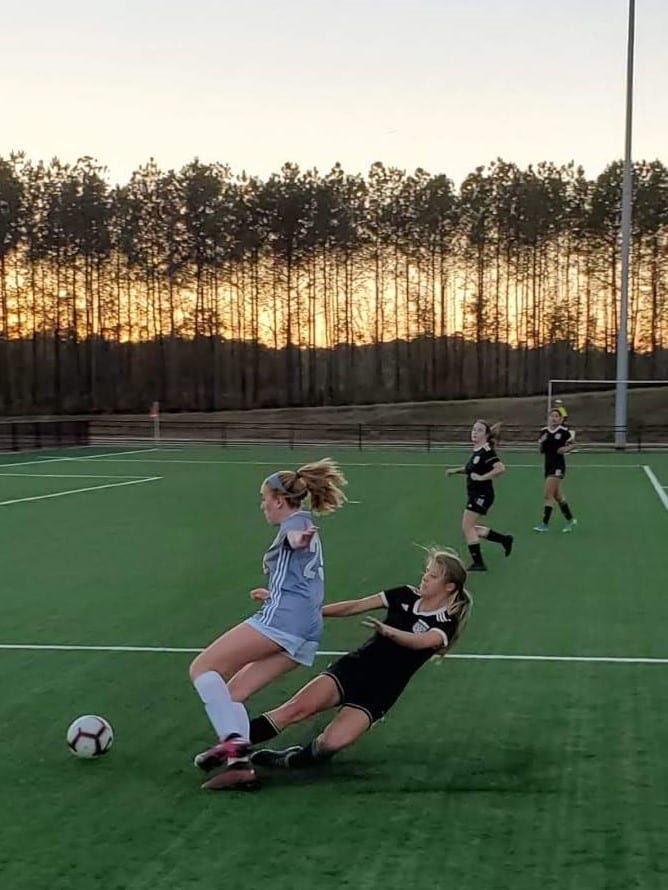 I would first like to start off by giving a huge thank you to Coach Kristen our head coach and especially Coach Frank. I first met Coach Frank in middle school when he coached the Blue Girls soccer team my 7th and 8th grade years, but after the transition to high school soccer, I did not get to see him as much. In my senior year, I was convinced to attend a last-minute tryout and decided to play club soccer for NCFC again after quitting once before in 8th grade to pursue school sports. Coach Frank was the one who had convinced me to play my final year and was my coach for the fall and winter seasons at NCFC. Frank has watched me grow and become the great soccer player I am today, and I am very thankful for all the time, effort, and patience he has given me over the many years of knowing him. I would also like to thank the whole team for being amazing teammates and always having a smile on your beautiful faces. Also, thank you for somehow allowing me to come up with a crazy question to ask at every practice that always made people uncomfortable. And finally, I would like to thank my parents for bringing me into this amazing sport at a very young age and for coaching, cheering, and encouraging me at every game and tournament. Thank you for supporting my dreams and helping me succeed.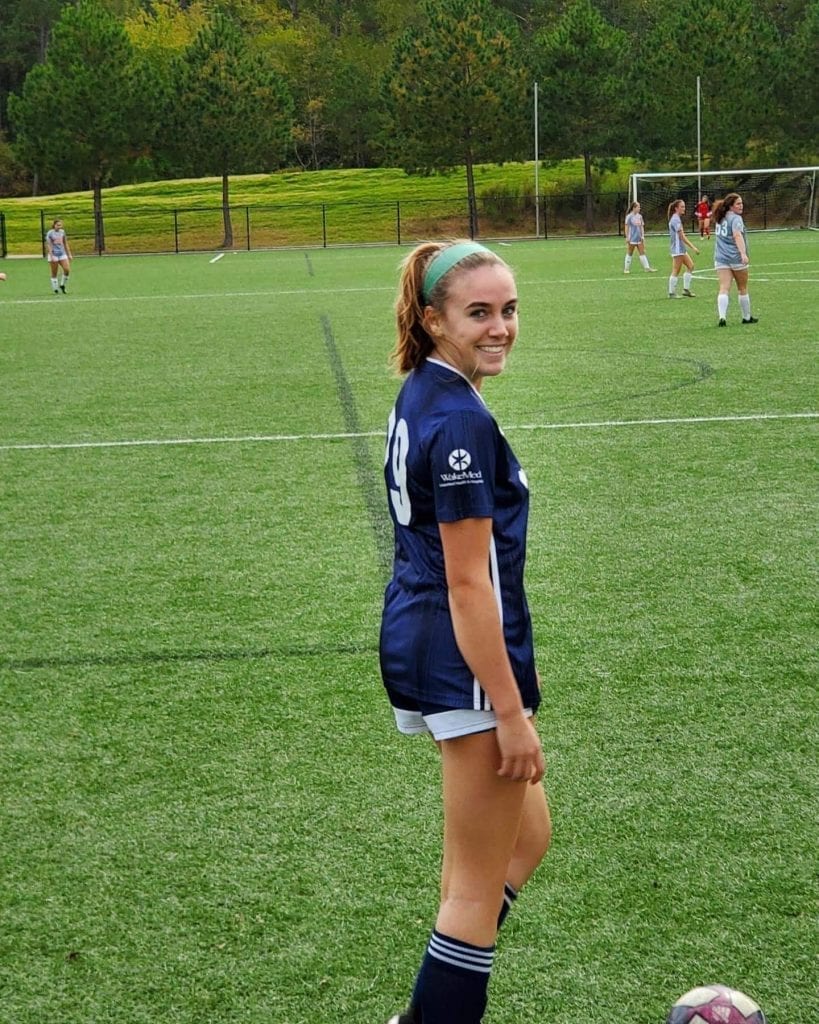 As your favorite non-captain senior, here is what I leave to the NEW rising seniors. I leave my aggressiveness and sassiness to feisty Talia Ginsberg, and my goalie gloves that I got at a discount at Omega to Samantha Lattanze (also my old cleats), and finally my back line and all my passion for the game and the fight to miss Estella Multari. And let the record show, even though we lost 3-1, I (left defender) scored the only goal of the game and (for that matter) the season. Thank you.
In the fall, I will be attending the University of South Carolina as a Capstone Scholar studying Environmental Science with a minor in International Business.