News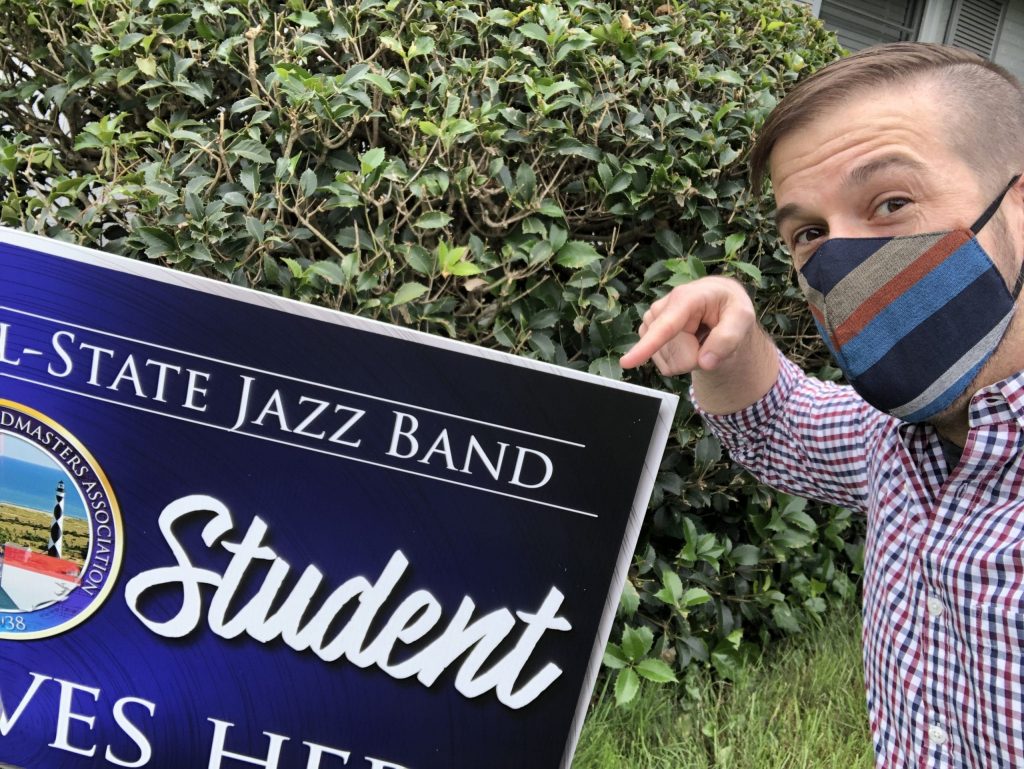 June 12, 2020
CA Bands finish out the year on a high note
Three CA students not only made the 2020 NC Music Educators Association All State Band and All State Jazz ensembles but earned the top chairs for their instrument in each of the bands. The outstanding musicians receiving these honors: Marvin Koonce '21 – Piano for All-State High School Jazz, Abby Li '22 – 1st Chair Flute for All-State Honors Band, and Luke Ramee '24 – […]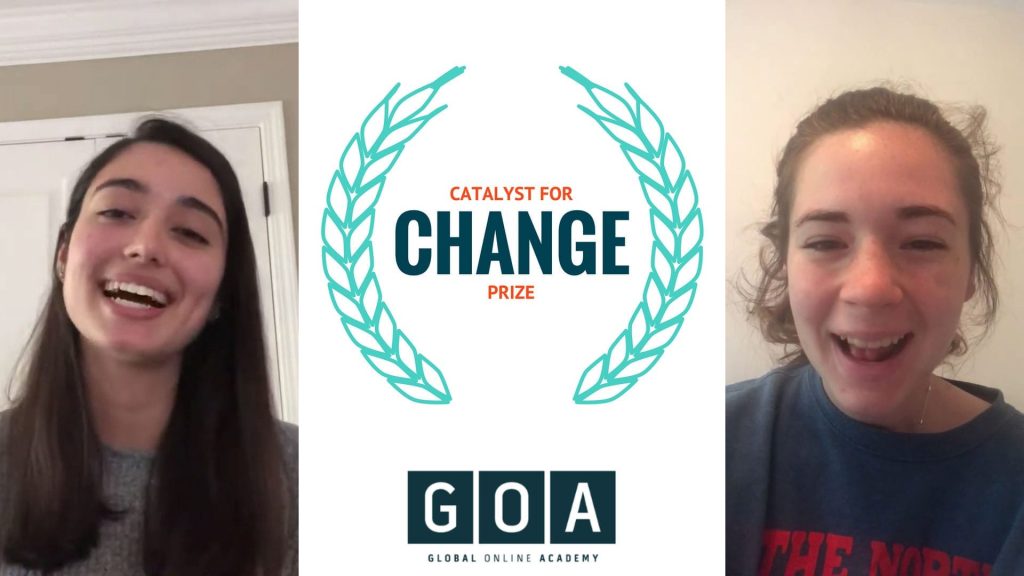 June 10, 2020
Cary Academy students honored as Catalysts for Change
At the recent Global Online Academy Catalyst Conference, CA student Allie Chandler '22 was awarded the Catalyst for Change Award, her project was selected for the top prize from amongst hundreds of students from across the U.S. and 18 other countries around the globe.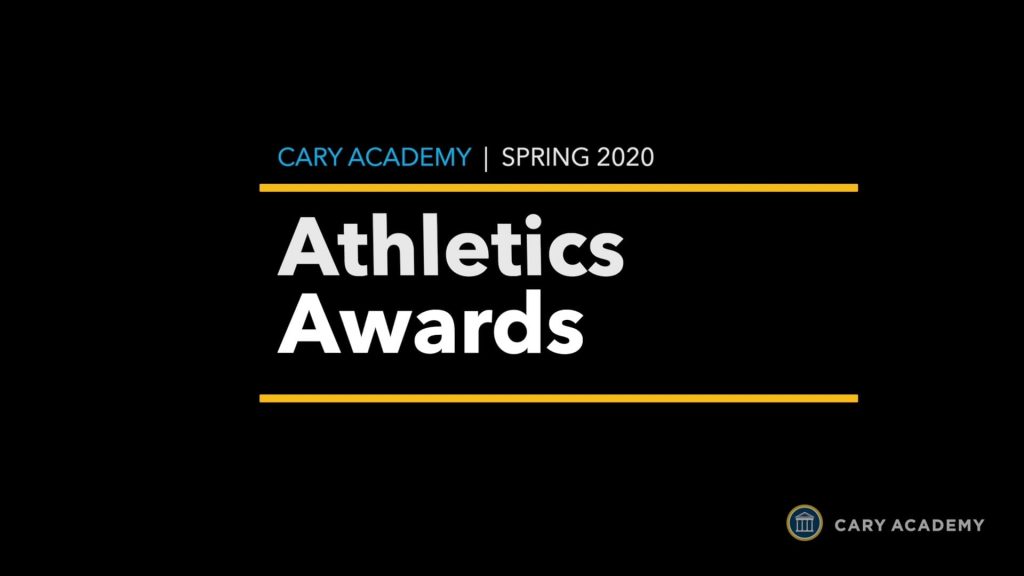 June 5, 2020
Taking PPE to the Next Level
Like "social-distancing" and "stay-at-home orders," over the past few months, the initialism "PPE" (Personal Protective Equipment) has entered our common vernacular. Eddie Bricio '22 has been spending part of his "stay-at-home" time making sure first-responders and other frontline workers can keep themselves safe. The construction of each mask requires strong attention to detail and taking […]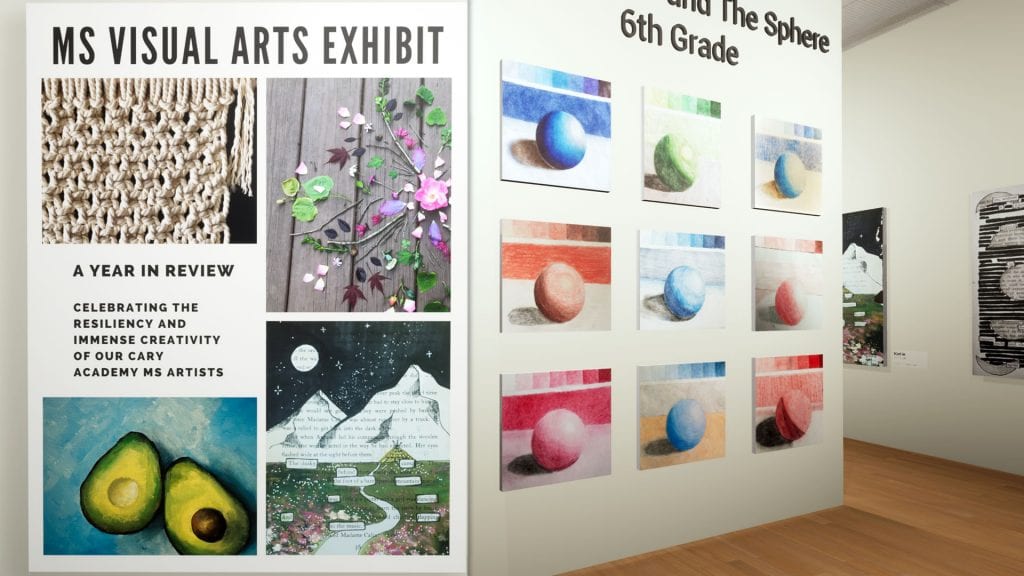 June 5, 2020
Middle School visual arts showcase for 2019-2020
Traditionally, as the school year comes to a close, works by Middle School arts majors and sixth-grade art students are exhibited in Berger Hall as part of the Middle School Arts Showcase. With the move to virtual learning, CA's traditional showcase isn't possible. Thanks to Middle School visual arts teacher Alyssa Armstrong, you can enjoy […]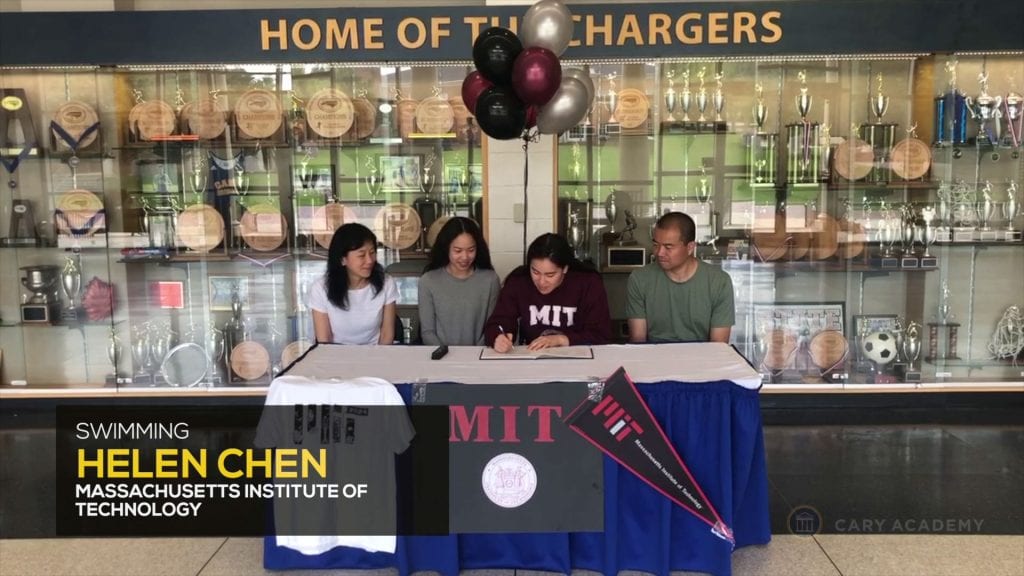 June 4, 2020
Five CA seniors commit to collegiate sports
Tonight, CA Athletics recognizes five members of the Class of 2020 who have committed to play a sport at the collegiate level. Typically, student-athletes from the senior class who will participate in NCAA athletics sign letters of intent during ceremonies in the Fall and Spring. However, 2020 is anything but a typical year, so our Spring 2020 signing celebration has become virtual.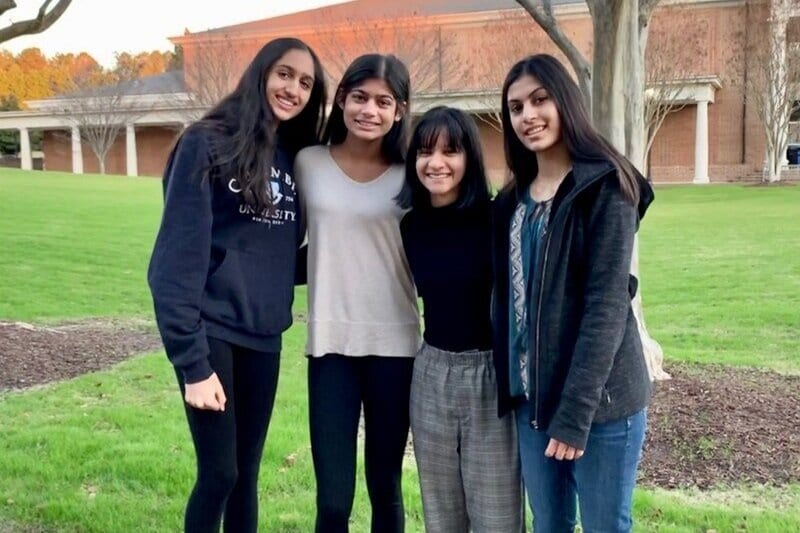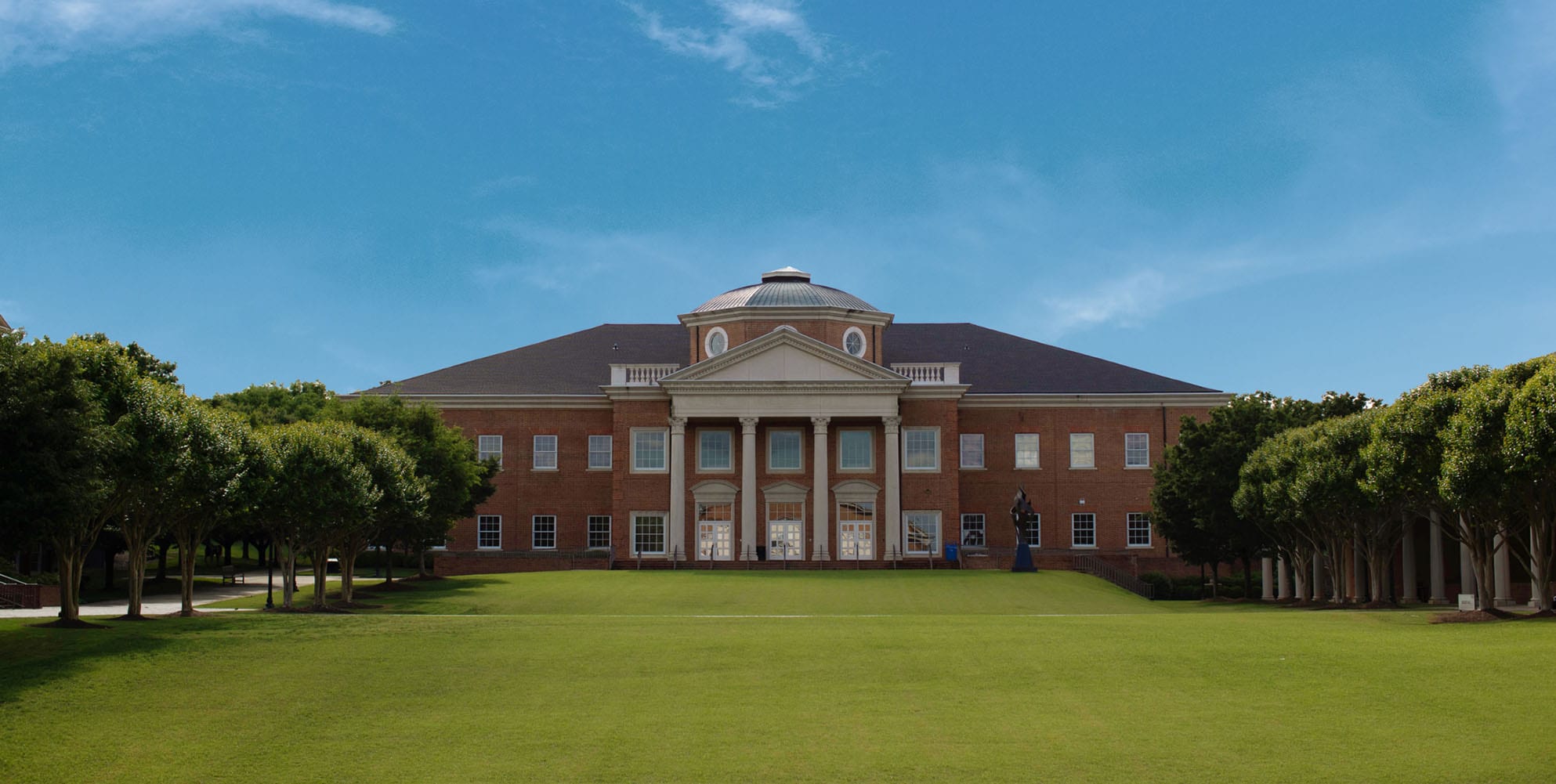 June 1, 2020
Affirming our values in trying times
Dear CA Community, It has been a challenging, painful, and scary week for our country and our community. Amid such emotion, it can be hard to find the right words to give hope and comfort. Writing on behalf of Cary Academy, we must try – as now is not the time to sit in silence. Recent […]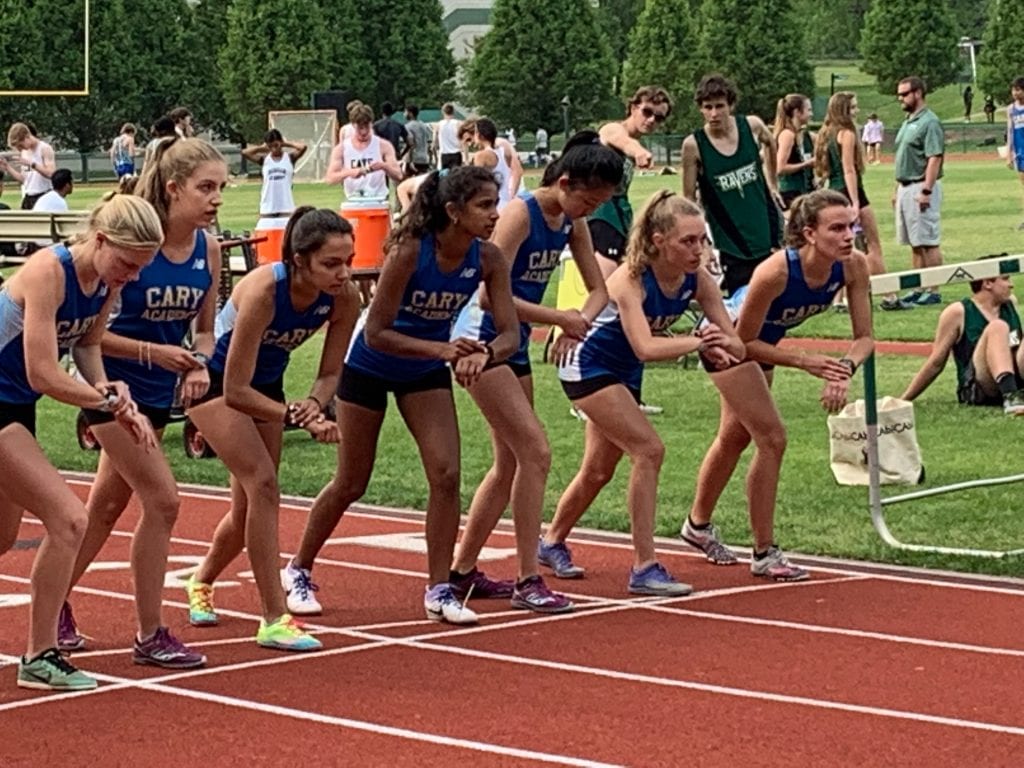 May 28, 2020
Senior Nights: Girls' Varsity Track and Field
With the Spring 2020 athletics season disrupted by COVID-19, we are celebrating the athletes of Cary Academy's Class of 2020 via 'virtual Senior Nights' each week. On Senior Night, each player is introduced by their coaches and then given the opportunity to make remarks. From the coaches Coach Krista To my crazy, lovable, never-a-dull-moment CATF […]
Upper School
Student entrepreneurs win Power Pitch Award from the Conrad Challenge
Athletics
Senior Night: Varsity Boys' Track and Field
Faculty Reflections
Death rays & grains of sand: The sweet science of a physics fight