Alumni News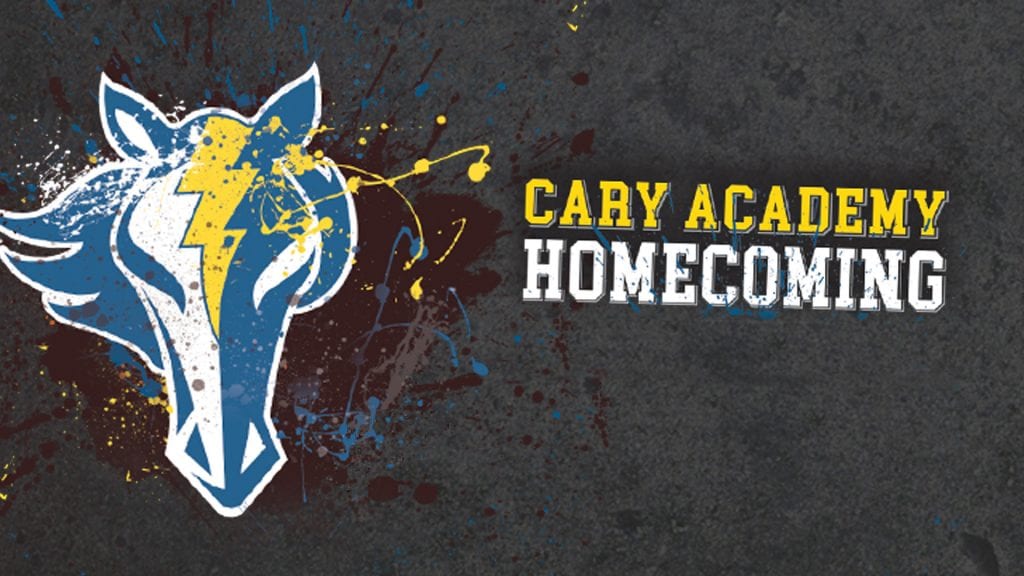 September 30, 2021
CA to celebrate Homecoming with fall and winter festivities
Who doesn't love an opportunity to celebrate Chargers past and present? While the last 18 months of pandemic conditions have sadly limited our capacity for in-person celebrations, CA is doubling down (literally) to make up for lost time this fall and winter. In celebration of its 25th anniversary, CA plans to offer not one, but two, separate Homecoming festivities—two chances to gather as a community, welcome alumni home, and reconnect.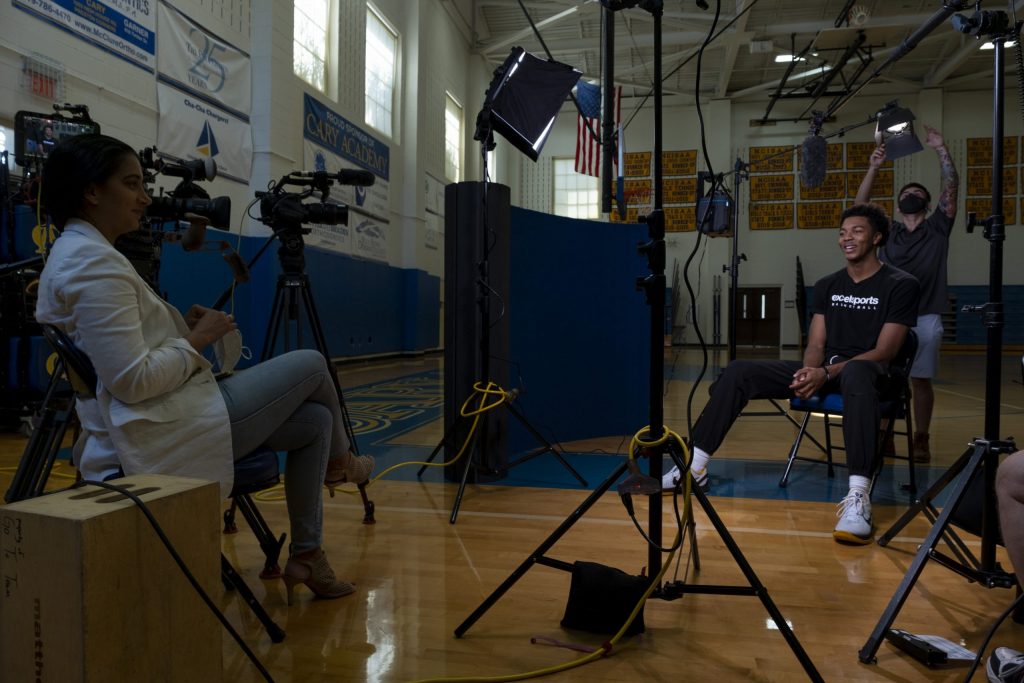 September 16, 2021
Trey Murphy ('18) reveals the formula for his leap to the NBA
After an explosive debut in the NBA Summer League that has already led to rookie of the year whispers, Cary Academy's first alum to be selected as an NBA draft pick – Kenneth 'Trey' Murphy, III ('18) – recently sat down with Sports Illustrated's Priya Desai for an interview hosted in CA's Fitness Center gym. Murphy returned to […]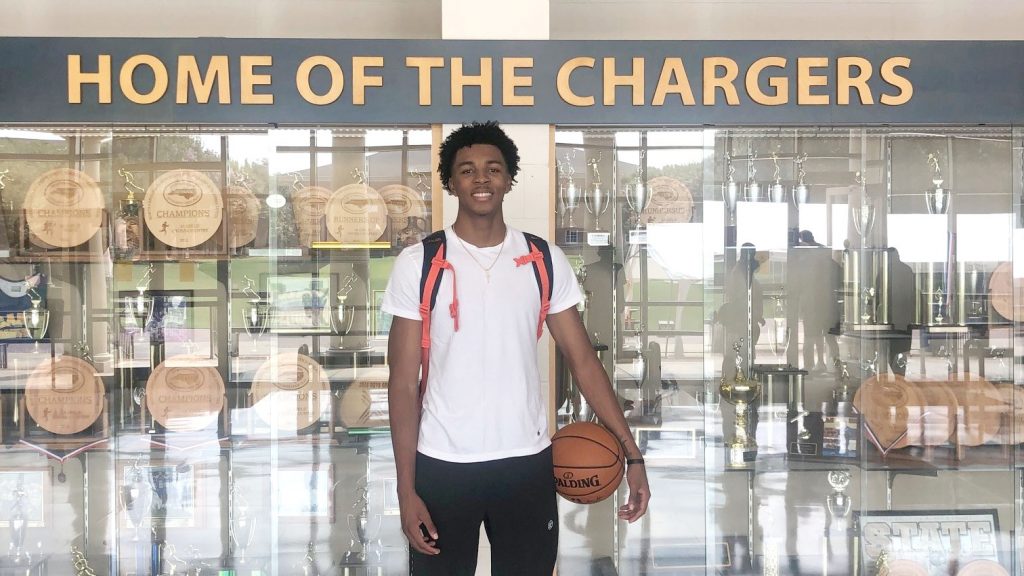 July 30, 2021
Trey Murphy III ('18) picked by the Pelicans in NBA Draft
During last night's 2021 NBA Draft, Cary Academy alum Trey Murphy III (' 18) was drafted as the number 17 overall pick, landing a spot with the New Orleans Pelicans. Before becoming one of the most versatile players in this year's draft, Murphy set records at UVA and Cary Academy.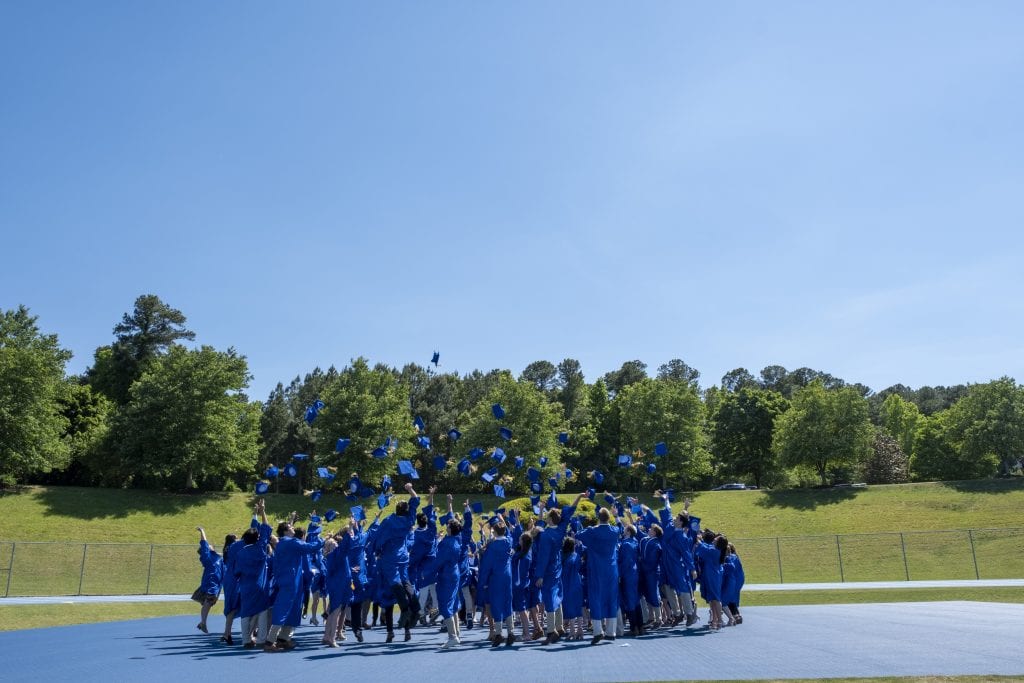 May 24, 2021
Congratulations, Class of 2021!
On Friday, May 21, 2021, Cary Academy celebrated the Class of 2021 as they embark on the next step of their journey, attending 49 different colleges and universities in 18 states, Canada, China, and Scotland. After being welcomed to CA's first outdoor commencement by Head of School, Dr. Mike Ehrhardt, Class Speakers Armita Jamshidi '21 […]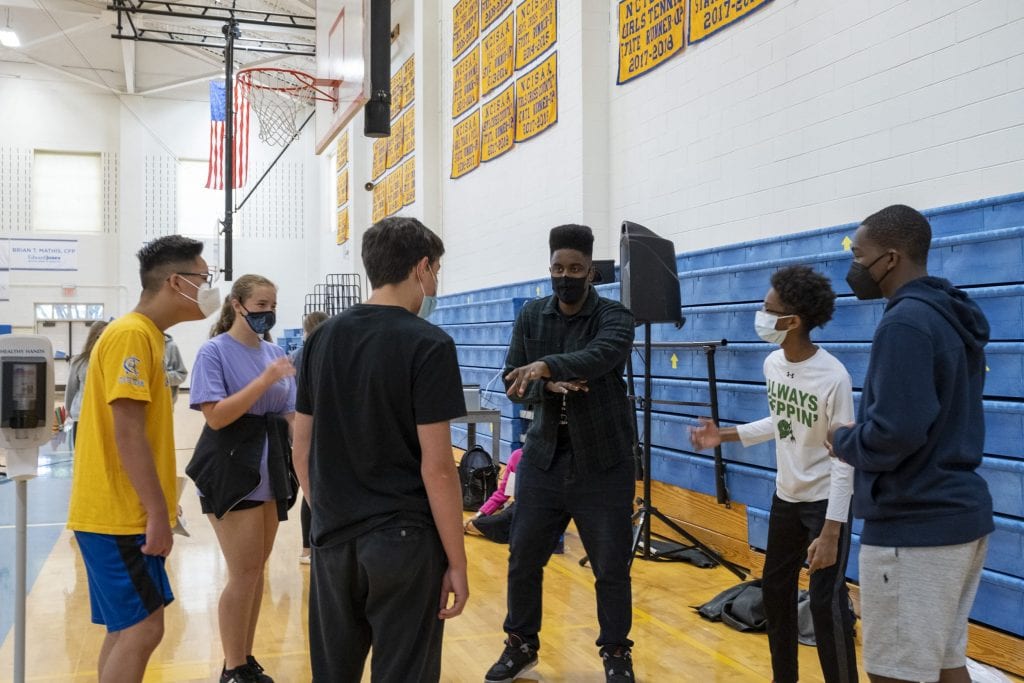 May 13, 2021
Students make their voices heard during CA's first-ever Poetry Slam
Seventh-grade students shared their voices at Cary Academy's first annual Middle School Poetry Slam. This community-building and advocacy-focused event was the culmination of a month-long study of spoken word, poetry, and rap under the tutelage of two artists-in-residence.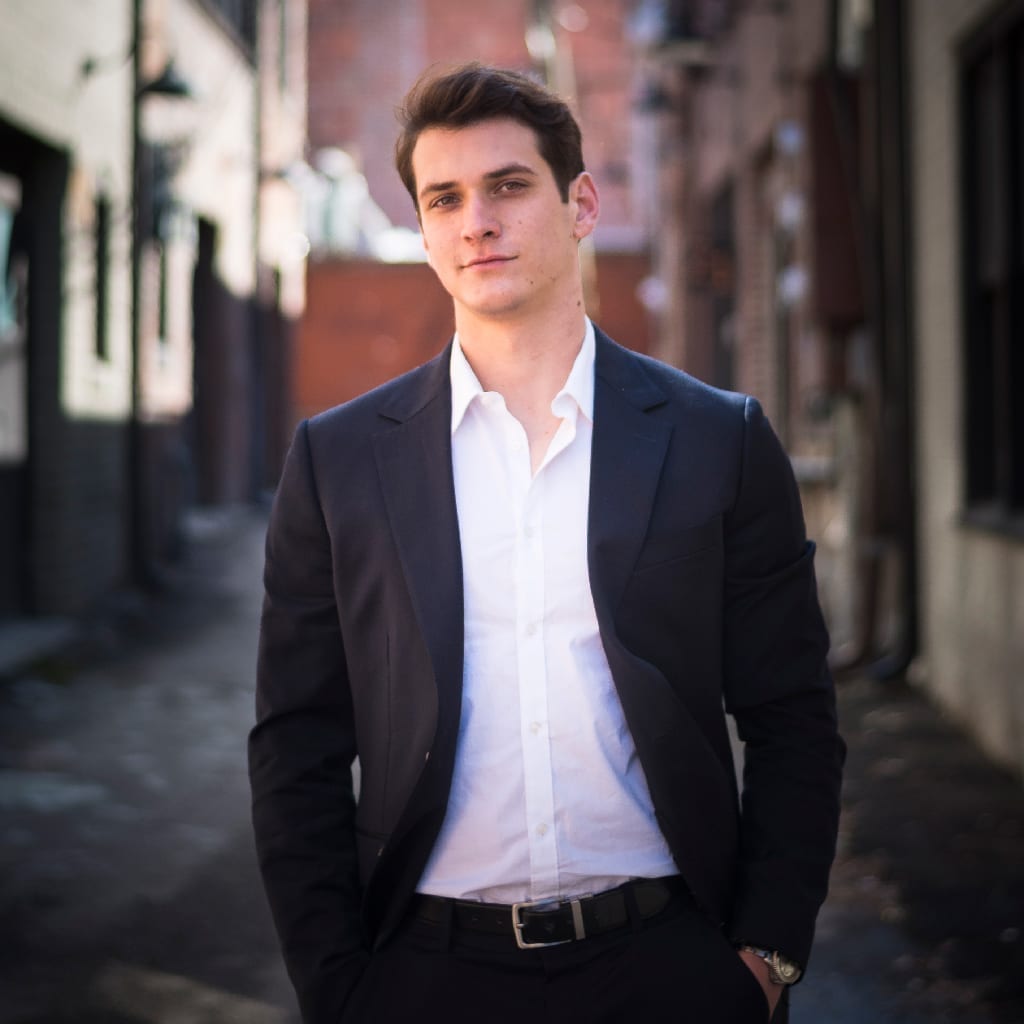 December 17, 2020
Introducing the Spector Family Fund
This fall, the Spector Family Fund was created at Cary Academy. Established in memory of Grey Spector ('16), and in honor of the entire Spector family's impact on CA, the Spector Family Fund is a merit-based award that will be given annually to an Upper School student who exemplifies Grey's spirit—his individuality and unwavering commitment to the pursuit of passions. The award supports the recipient's tuition for a year. Students are encouraged to apply annually, and faculty members may also nominate students for recognition.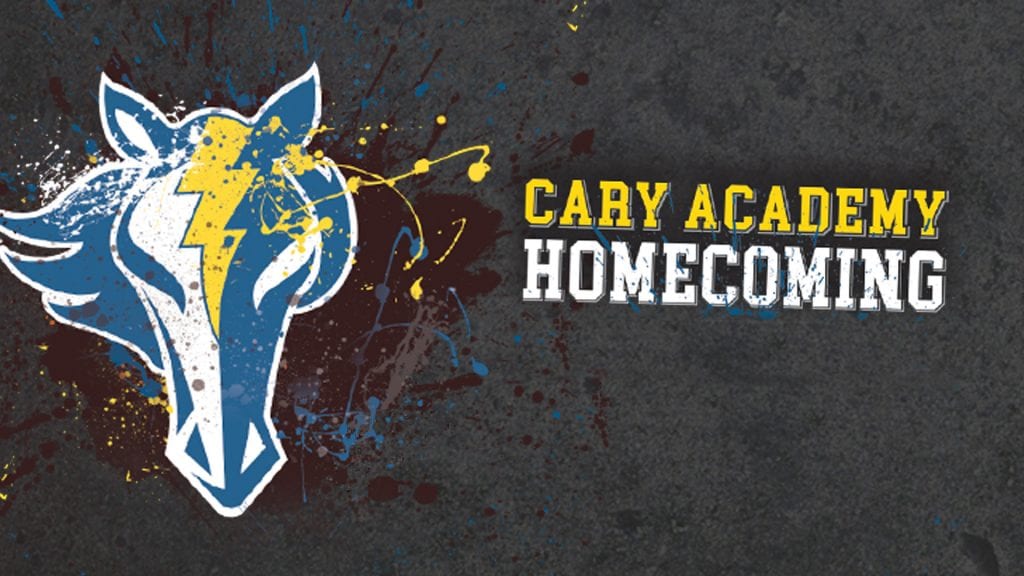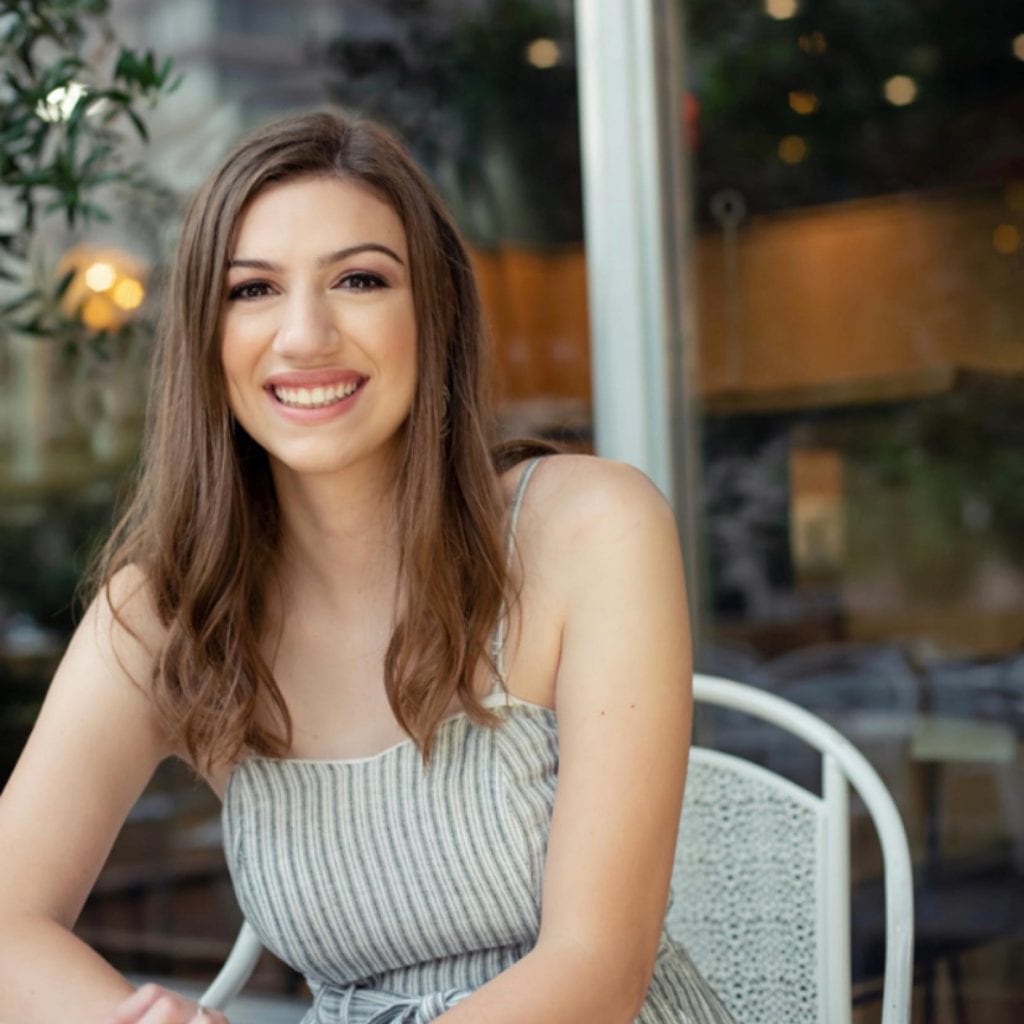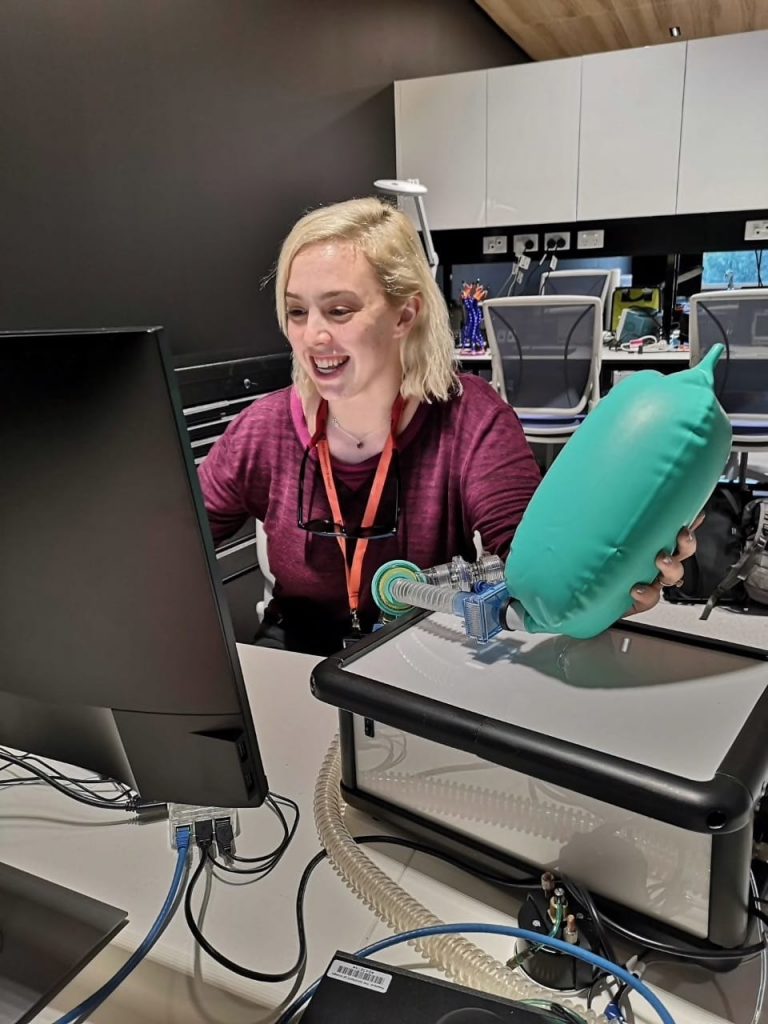 May 22, 2020
Creating Simple, Low-Cost Ventilator Solutions in Sydney
After completing her studies at Boston University, Claire Bridges '11 found herself as a Faculty of Medicine and Health PhD candidate at the University of Sydney. These days, she works on a multidisciplinary team of students and faculty hoping to create a "simple, low cost ventilator solution to assist the COVID-19 effort." Working in partnership […]
Alumni News
Creating Simple, Low-Cost Ventilator Solutions in Sydney
7th
Students make their voices heard during CA's first-ever Poetry Slam
Upper School
Student entrepreneurs win Power Pitch Award from the Conrad Challenge